New Homes for Sale Near Hurlburt Field Air Force Base | Florida
Phil Ganz
/
8 Min Read
/
Nov 23, 2022
As a military homebuyer looking to reside on base, several hundred housing units across several neighborhoods can be eligible based on your rank and family size.
However, suppose you opt to stay off-base. In that case, the nearby cities, towns, and communities, such as Fort Walton Beach, Mary Esther, Destin, and Pensacola, also offer abundant housing options that meet the needs, lifestyles, and preferences of military home buyers.
The new homes for sale near Hurlburt Air Force Base are a mixture of various styles, including single or multiple-story homes, condos, duplexes, and apartments, well suited for you and your family.
About Hurlburt Field Air Force Base
Hurlburt Field, Air Force Base, is a military installation in Okaloosa County, just west of the town of Mary Esther along the coast of the Gulf of Mexico. The Air Force Base is named after Lieutenant Donald Wilson Hurlburt.
It is home to the Air Force Special Operations Command (AFSOC), 1ST Special Operations Wing (SOW), and Special Operations School headquarters. The nearly 6700-acre Hurlburt Field is part of the greater Eglin Air Force Base and employs around 8,000 military personnel.
Hurlburt Field and Eglin Air Force Bases conduct various joint operations and are only 11 miles apart. The two Air Force bases have distinct housing programs, but military members can access housing in either base. The two bases co-share many housing projects. Several major units are assigned to Hurlburt Field Air Force Base, including:
Air Force Special Operations Command (AFSOC) – The special operations department of the U.S. Air Force. It provides, assigns, and deploys all special operations forces for worldwide missions.

1st Special Operations Wing (SOW) – one of the five active duty special operations garrisons under the AFSOC. This department enables AFSOC to provide airpower for special operations worldwide. The 1ST SOW is tasked with planning and executing contingency and specialized operations to support national priorities.

1st Special Operations Group - Prepares plans and executes security assistance and special operations worldwide to support theater commanders. This unit provides 24/7 access to hostile and denied airspace. It is among the four units assigned to the 1ST SOW.

1st Special Maintenance Group - One of the largest maintenance groups in the U.S. Air Force, consisting of over 2000 personnel. This unit supports the 1St SOW by mobilizing military personnel, supplies, and equipment. It also trains maintenance personnel and sustains combat readiness.

1ST Special Operations Mission Support Group – A diverse six-squadron unit that provides delayed and garrison support for the 1st SOW and AFSOC headquarters. This unit deploys military personnel, supplies, and equipment to support contingency operations and training exercises.

1ST Special Operations Medical Group – Provides medical support for special operations worldwide and delivers healthcare support to service personnel and their families.

Special Operations School – Trains Airmen to qualify for special operations in the Air Force. This unit provides elite education to personnel enabling them to meet the stringent requirements of AFSOC and Special Operations Forces.
Hurlburt Field began as a training field for the Army Air Corps and a reservation for the much larger Eglin Field Air Force Base. When the U.S. Air Force service became independent, Hurlburt field was designated Auxiliary Filed No. 9 before separating administratively from the rest of the Eglin Field in the 1950s.
However, the facility retained its history after the separation and even retained all the building numbers.
The military installation was named after Lieutenant Donald Hurlburt by Brigadier General Grandison Gardener, the Eglin Field base commander at the time. Hurlburt, who flew combat missions from Great Britain in WW2, died in an aircraft accident at the base in 1943. The Eglin Field base commander was responsible for Hurlburt Field until it gained a separate commander in 1955.
Life in Hurlburt Field Air Force Base
The neighborhoods in and around Hurlburt Field AFB are well-suited for family life with a wide variety of amenities. The neighborhoods within the base are conveniently located near the commissary, Base Exchange, and other essential amenities and offices. The commissary allows military service members to save money when purchasing groceries.
In-store amenities include a bakery, a deli, an ATM, and grab-and-go options. The commissary serves active duty personnel, guards, reserves, retirees, veterans, and their dependents.
The Hurlburt Filed Base Exchange provides various services, including health and beauty care, an electronics and appliance store, ATM, and 24-hour gas pumps. This Air Force Base also has a mini-mall and Shopette.
Residents and visitors can also enjoy the Hurlburt Filed Base Library featuring public computers, thousands of books, telescopes, and STEM kits. The AIR Force Inns offer temporary accommodation for military personnel needing temporary lodging.
There are also many recreational opportunities on Hurlburt Field AFB, including golfing, bowling, swimming, fishing, and camping, with no shortage of things to do outside the gates.
Due to Hurlburt Field's proximity to Eglin Air Force Base, military families often enjoy the services and amenities at both bases and extra amenities at the nearby Naval Air Station (NAS) Pensacola.
The Hospital, a Shopette, and the leading Exchange are available at Eglin AIR Force Base. Military families enjoy local activities and get discounts on tickets at the Morale, Welfare, and Recreation (MWR) and Information Tickets and Travel (ITT) offices.
Many military service personnel stationed at Hurlburt Filed opt to reside in Fort Walton Beach. The city offers plenty of new homes for sale near Hurlburt Field Air Force Base, family-friendly amenities, and a short commute to the base.
Other cities include Destin, Mary Esther, Navarre, Pensacola, Ocean City, and Wright. These cities offer short commutes to and from the military base, making them attractive options for military members looking to live off-base.
The closest airport to Hurlburt Field AFB is Destin-Fort Walton Beach Airport. The airport is located about 15 miles from the entrance to Hurlburt Field. It is served by several major airlines, including United Airlines, Delta Southwest, and American Airlines, via direct or connecting flights.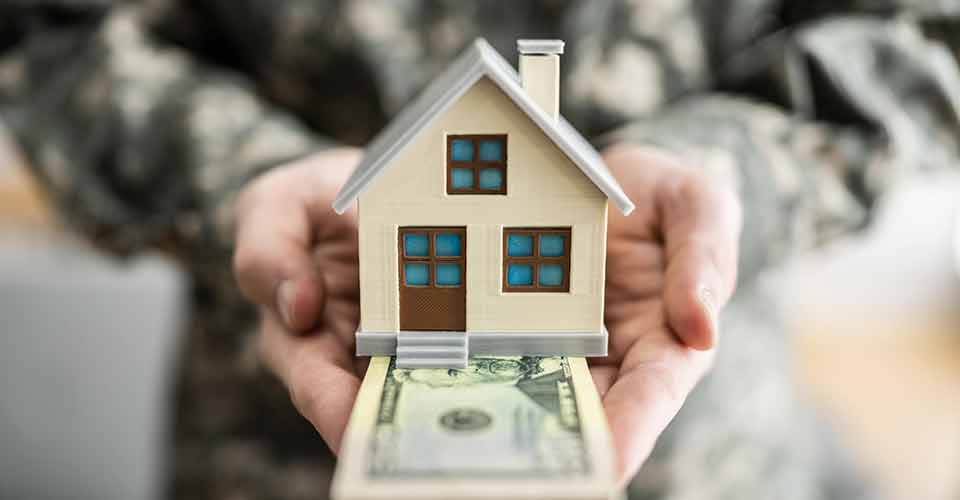 School Systems around Hurlburt Field Air Force Base
For many homeowners, a good school district is a significant factor in housing decisions. There are no schools located within Hurlburt Field Air Force Base. Fortunately, there is an excellent selection of schools in the nearby cities and towns.
Children residing on the base can enroll at various educational facilities in the Santa Rosa and Okaloosa school districts serving students of all grades.
The schools close to Hurlburt Field include childcare, daycare facilities, and elementary, middle, and high schools. There are a variety of private schools as well.
Regardless of your child's specific educational needs or age, you'll find education facilities that suit your needs and preferences.
You can always consult the Hurlburt Field school liaison for more information on the area school districts and unique educational resources. Below is an overview of the various schooling options available to military families:
Childcare/Daycare Facilities
Kids Discovery - With locations in Fort Walton Beach and Mary Esther, Kids Discovery provides daycare services and an educational curriculum for children ages 1 to 12.

Little People's Place – Offers subsidized child care services and is located in Fort Walton Beach.

Proper Day Care – Serves more than 70 children in and around Fort Walton Beach.

Hamma & Bampa's TLC Recreation Center – A military-owned daycare center in Fort Walton Beach operated by military retirees.
Elementary Schools
Off-post elementary schools in the area serve students in grades K-5 and include:
Mary Esther Elementary School – Is located in Mary Esther and serves pre-kindergarten students through grade 5.

Florosa Elementary School – This is one of the top elementary schools in Mary Esther and Florida.

Holley-Navarre Primary School – Is located in Navarre and serves students in kindergarten through grade 2. It also has an Intermediate branch enrolling students from 3rd to 5th grade.

West Navarre Primary School – Is located in Navarre and serves pre-k students through grade 2. It has an intermediate branch enrolling students from grade 3 through grade 5.
Middle Schools
Middle schools near Hurlburt Field enroll students in grades 6 through 8 and include:
Max Bruner Jr. Middle School is located in Fort Walton Beach and enrolls students from grades 6 through 8.

Holley- Navarre Middle School is located in Navarre and serves 6th and 8th graders.

Woodlawn Beach Middle School is located in Gulf Breeze and enrolls students from 6th to 8th grade.
High Schools
Fort Walton Beach High School – A top quality school in Fort Walton Beach serving 9th grade through 12th grade.

Navarre High School – Enrolls over 2,000 students in and around Navarre from 9th grade through 12th grade.
Private Schools
Most of the best private schools near Hurlburt Field are situated in Fort Walton Beach. These schools enroll students ranging from pre-kindergarten to 12th grade and include:
Calvary Christian Academy and Pre-School – Serves nearly 300 pre-kindergarten to 12th-grade students.

Emeralds Coast Christian School – Serves preschool-aged children.

Beulah Christian Academy –enrolls students from grades 3 through 12 in and around Fort Walton Beach.

Liza Jackson Preparatory School – Enrolls approximately 800 students from kindergarten through 8th grade. Also located in Fort Walton Beach.

St. Mary Catholic School – Enrolls students from pre-kindergarten through grade 8.
Top 5 Communities around Hurlburt Field Air Force Base
If you're looking for a beautiful neighborhoods to relocate, consider these five cities.
Fort Walton Beach
Fort Walton Beach is located only 6 miles from Hurlburt Field AFB and offers all-year sunshine and water-based recreational activities. This small and peaceful city with about 20,000 inhabitants is regularly among the best beach communities in Florida and is an excellent choice for many military members stationed at Hurlburt Field.
Fort Walton Beach embodies the picturesque and pristine beauty of the Florida coastline with white sandy beaches and golf courses nestled between condos on the adjacent Okaloosa Island. New Homes for sale Near Hurlburt Air Force Base are affordable, the cost of living is below the national average, crime rates are low, and residents have a wide range of attractions and amenities to enjoy.
You can access some of the best neighborhoods via the back gate of Hurlburt Field. Fort Walton Beach boasts family-friendly resorts, museums, shopping centers, parks, and aquariums. Local and nearby attractions include the Air Force Armament Museum, the Indian Temple Mound and Museum, Fort Walton Beach Flea Market, Emerald Coast Science Center, and Gulfarium Marine Adventure Park.
Pensacola
Pensacola is the westernmost city in the Florida Panhandle, located approximately 35 miles from Hurlburt Field AFB. This highly-rated city has a dense suburban feel, with affordable housing and plenty of amenities, attractions, and activities for the whole family. Pensacola is home to about 53,000 inhabitants and offers a thriving and friendly seaport community for military members stationed at the installation.
Pensacola is an excellent option if you and your family love the outdoors, watersports, and a relaxed beach lifestyle. Many homeowners choose Pensacola for its warm climate and desirable setting. The area has numerous public parks and access to expansive beaches and bays along the Gulf of Mexico. The Gulf Island National Seashore is a significant attraction.
One of the main highlights for military families living in and around Hurlburt Filed and visitors in Pensacola is the Naval Air Station Pensacola. The "Cradle of Naval Aviation" is home to the National Naval Aviation Museum and the Pensacola Lighthouse and Museum. Other amenities and activities available at the air station include swimming pools, golf courses, shopping, bowling, beaches, recreational parks, gyms, and marinas.
Navarre
Navarre is a charming coastal city west of Hurlburt Field towards Pensacola. It is one of the most popular areas near the Air Force base, with well-priced homes and affordable living. Navarre consists of neighborhoods and beaches along Highway 98.
The commute to the military base can range from five to 30 minutes, depending on how far off the base you live. The family-friendly neighborhoods leading to Navarre feature large houses with sizeable yards. There's no better place to get the biggest home for your money.
Holley by the Sea is a subdivision near Navarre where 4,700 homes have access to swimming pools and a recreational center. Most homes in Navarre are a short drive to Navarre Beach, a beautiful rarely-crowded beach. Navarre has some of the best schools near Hurlburt Field, low crime rates, a wonderful subtropical climate, a clean environment, and excellent cuisine.
Mary Esther
Mary Esther is a small, exciting city wedged between Hurlburt Filed AFB, Santa Rosa Sound, and Fort Walton Beach. Here, the neighborhoods have a neat sparse suburban feel, with most residents being military personnel. With less than 5,000 inhabitants, this friendly city is one of the best places for military members to live around the military base.
The large veteran community makes it ideal for military families. Being close to the Hurlburt Field, the commute is never a problem. Mary Esther's is conveniently located between major cities; thus, you can enjoy small-town living while not being too far from significant cities.
The city has many amenities, including restaurants, coffee shops, bars, shopping centers, and several public parks with boating and fishing facilities. The entire family can also enjoy numerous beach activities near Santa Rosa Island.
Crestview
Crestview, named after the high peak on which it sits, is the largest city in Okaloosa County, with about 22,000 inhabitants. Located about 30 miles from Hurlburt Field north of Interstate10, Crestview offers military service members a moderate-sized community with access to the local beaches and plenty of nearby amenities.
Neighborhoods in Crestview have a suburban feel, which is excellent if you are looking for extra space compared to the dense-packed cities. This also makes the city ideal for raising a family. There is no shortage of amenities in Crestview, including restaurants, cafes, hotels, a coffee roaster, health care facilities, recreational parks, stores, and entertainment venues.
Local family-friendly attractions include the Wild Water Theme Park. Several nearby cities also offer beautiful golf courses and beach access for various recreational activities. The public school district serving Crestview is also highly rated.
Conclusion
With an abundance of New Homes for sale near Hurlburt Air Force Base options, Hurlburt Field AFB and the nearby communities represent great places to live for military families. With friendly inhabitants, access to numerous community-centered amenities, and all the outdoor beauty of the Gulf Coast, there is plenty of reason to look for your dream home here.
Further, the overall cost of living in the area is significantly lower than the national average, including the median home purchase price. As a military member, you can utilize the various housing perks available to you to become a proud owner of any new homes for sale near Hurlburt Field Air Force Base.