New Homes for Sale Near MacDill Air Force Base | Florida
Phil Ganz
/
8 Min Read
/
Dec 06, 2022
Moving may be challenging, but it also presents an exciting chance to live away from home and explore a new area. When it comes to finding a place to live, the Department of Defense (DoD) guarantees all of its employees access to the individualized assistance of the Military Housing Office (MHO). As you search for permanent housing in the area, the MHO will support you each step of the way.
The MHO at MacDill AFB backs the Rental Partnership Program so that service members can find affordable housing in the area. By working together, the MHO and area landlords can provide military members with enhanced rental perks. Standard perks include priority home placement, reduced market-rate rents, and reduced or eliminated security deposits.
The MacDill Air Force Base
MacDill AFB, Tampa's largest military station, is located in the city's south. The 6th Air Mobility Wing is headquartered at MacDill and consists of the 6th Operations Group, 6th Mission Support Group, 6th Maintenance Group, and the 6th Medical Group.
MacDill hosts the 6th Air Mobility Wing and 28 other mission partners, like US Central Command as well as US Special Operations Command. About 6 kilometers (about 4 miles) to the south-southwest of downtown Tampa, Florida, is an active US Air Force installation.
MacDill AFB's "host wing" is the Sixth Air Refueling Wing (6 ARW), which is part of the 18th Air Force under the Air Mobility Command. Colonel Adam D. Bingham leads the 6 ARW. Master Chief Sergeant Shae Gee heads over the Wing's operations.
Colonel Leslie MacDill, a pilot in the United States Army Air Service during World War I, in whose honor it was named (1889–1938). He perished in the accident of his N—American BC-1 on November 8, 1938, near Anacostia, District of Columbia. In France's St. Jean de Monte, he oversaw an aviation artillery school while the country was at war in World War I. In 1939, MacDill AFB was founded as Southeast Air Base, Tampa.
On April 16, 1941, MacDill was given its official mission. The initial task was to teach pilots how to fly the B-26 Marauder and B-17 Flying Fortress. As tension rose in 1961, the United States Strike Command, centered at MacDill, was activated. With the arrival of the F-4s and later the F-16s, MacDill was transformed into a Tactical Air Command Training Base.
In 1994, the base's last F-16s left, marking the first time in the base's history that it did not house any active-duty aircraft. On October 1, 1996, twelve KC-135 Strato-tankers were received, activating the 6th Air Mobility Wing.
More than 12,000 active-duty troops and over 7,000 civilians call MacDill Air Force Base home. The base is home to over 50 Mission partners, the largest of which is the 6th Air Mobility Wing. The US Special Operations Command and US Central Command are two different organizations.
MacDill hosts a large number of military personnel from several branches. MacDill AFB is home to a wide variety of critical military organizations, including:
Air Mobility Command (AMC)
When referring to the United States Air Force, the acronym "MAJCOM" refers to a "major command," and "Air Mobility Command" (AMC) is a MAJCOM. Located east of St. Louis, Missouri, its main office is at Scott Air Force Base in Illinois.
On June 1, 1992, the United States military founded Air Mobility Command from the remnants of the defunct Military Airlift Command (MAC) and the Strategic Air Command (SAC).
Air Defense Command (ADC)
In 1954, a mobile radar station was established at MacDill to assist the central ADC radar system in the US, with nodes located around the country's border.
There was a lag in deployment due to a lack of funding, many site relocations, construction issues, and late equipment deliveries. The deployment was expected to go live around the middle of 1952.
Tactical Air Command
MacDill Air Force Base was first targeted for closure by the Tactical Air Command in 1960 because of the expected retirement of B-47 bombers from the Strategic Air Command (SAC).
However, the base's strategic location and utility as a staging station were brought into sharp focus during the Cuban Missile Crisis of 1962. Therefore, they reversed the cuts, and the airfield was given a new tactical job involving fighter planes.
The US Strike Command was formed at MacDill as a crisis intervention force in the wake of the attack; it was among the first unified forces and drew personnel and resources from across the US armed forces.
Air Combat Command (ACC)
It is among nine MAJCOMs of the US Air Force and reports to Headquarters, US Air Force (HAF) in the Pentagon.
It replaced TAC as the Air Force's primary supply of air combat forces. The headquarters of ACC is located at Joint Base Langley-Eustis in Virginia.
On April 16, 1941, the MacDill Army Air Field was officially renamed from its former name, Southeast Air Base, Tampa. MacDill's primary objective was the preparation of aviation crews for foreign deployments. The airfield's initial purpose was anti-submarine monitoring, but the Navy now has that responsibility.
The first units to be trained at the station were Boeing B-17 Flying Fortress heavy bomber units. The base housed up to 488 German POWs throughout the war.
From 1939 until early 1941, over six months before the US entered World War II, MacDill AFB was founded, constructed, and inaugurated as MacDill Field. Colonel Leslie MacDill, a World War One pilot and the head of an aerial gunnery school, died in a plane crash in 1938; therefore, the base was named after him before construction was completed. After a rebranding effort beginning on January 13, 1948, the base is now known as MacDill Air Force Base.
Life in MacDill Air Force Base
In terms of where to live, there are new homes for sale near MacDill Air Force Base that are incredibly diverse. MacDill AFB likely has the kind of housing situation you're searching for, whether you wish to purchase or rent on a station, in a gated neighborhood, or any that you wish for.
The things that improve one's quality of life are often personal and contextual. Some prospective homebuyers may like urban areas with enough to do within walking distance. In contrast, others may favor suburban areas with quieter streets, more space, and easier access to parks and other natural features. While being car-reliant is unthinkable to a few, the prospect of a short commute to a weekend hangout may seem like a dream fulfilled to others.
A car is needed for almost all errands today. Both the bike and transit scores for MacDill Air Force Base in Tampa, Florida, are 25. Because of this, it's helpful to have a sense of the conveniences on offer and the walkability of the area.
Public transportation in MacDill AFB, Tampa, is offered by HART (bus). The base has 12 HART bus stops, and the closest airport is Tampa International Airport.
One factor in determining whether or not a particular area is suitable for residence is the availability of necessary services and facilities. A great walk score suggests a plethora of amenities nearby, like shops, restaurants, schools, coffee shops, and much more.
Whereas the ratings are by no way flawless, they are indeed a good predictor for "things to do" surrounding such sites. Things like closeness to dining alternatives, grocery stores, and parks can significantly impact your everyday life.
MacDill AFB, Tampa, is home to a wide variety of restaurants serving the base's personnel and visitors.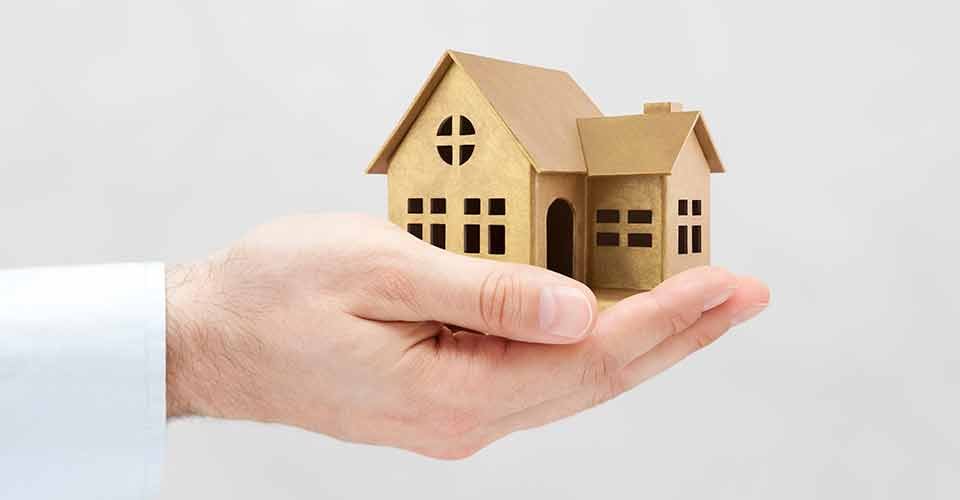 The top-rated schools near MacDill AFB
Depending on one's priorities, a good school could excel at preparing students for college or one that focuses on developing their talents in other areas, such as athletics.
Since one's point of view matters, parents frequently consult objective sources that rate schools. However, you should still check these rankings with other sources, such as by visiting the campus.
It's not shocking that housing prices are generally higher in areas with top-notch public schools due to the consistent interest in moving there. Checking out the local schools with their rankings is a brilliant idea if you currently have or plan to have kids in the future.
The district has ten A+/A or A- rated government elementary schools, including:
Ballast Point Elementary School (ranked #40 in the metro area).

Lincoln Elementary Magnet School (ranked #48).

Lutz Preparatory School (ranked #12 in the metro area).
Ten public middle schools in the district have earned A+, A, or A- grades, including:
Bell Creek Academy (ranked fourteenth in the metro).

Tinker K-8 School (ranked thirty-first).

Terrace Community Middle School (ranked second in the metro).
Five of the district's public high schools have earned A+/A or A- grades, including:
Robinson High School (ranked eighth in the metro area).

Tampa Bay Technical High School (ranked nineteenth in the area).

Bell Creek Academy High School (ranked twenty-sixth in the area).
Tinker Elementary (K-5) is located on post, and all of the Hillsborough County School District schools serve students who live on base. The on-base pupils are transported to Monroe Middle School and Robinson High School via buses. If you don't live on base but still want to enroll your kid in Hillsborough County schools, you'll need special approval from the district.
Also, Pasco County Schools and Pinellas County Schools are two other options.
It's crucial to pick a neighborhood where the schools consistently receive high marks. Even if the elementary schools in the location you're considering are excellent, you should still consider the options for your children's secondary education.
There is little to no difference between evaluations of the quality of the nearby elementary, middle, and high schools. This community could be an excellent spot to put down permanent roots if you have kids and want them to go to the same schools during their formative years.
Top 5 Communities around MacDill Air Force Base
Below are the top neighborhoods you may live. They include:
Apollo Beach, Florida
Situated in Hillsborough County, Apollo Beach, Florida, has a population of more than 7,000 individuals and an area of 6 sq miles. The city got the name in honor of the Greek sun god Apollo, who is said to have provided daily warmth to the globe.
The community is situated 29 miles from MacDill AFB and provides a quiet environment for newcomers. Apollo Beach is renowned for its easy access to the beach and abundant water activities, such as boating, swimming, and fishing, available just off the shore. Both power boats and sailboats are available for rent.
The Apollo Beach Sea and Golf Club is a local hotspot that boasts a regulation 18-hole golf course with four different sets of tees to accommodate golfers of varying skill levels. You can get a discount on tee times if you're in the military and give them a call.
Note that classes and courses are available at the Tampa Bay Martial Arts Academy for students of all ages and skill levels. Starting at age 3, kids and adults can participate in various daytime and nighttime offerings. In the summer, students can participate in the academy's sports camps.
South Tampa
If you value proximity to MacDill AFB, situated at the southwestern edge of the Interbay Peninsula, properties in S. Tampa are the best bet. You won't be far from the base, downtown, or any of the area's restaurants, bars, or movie theaters.
Because of the area's age and stability, homes in South Tampa tend to be more expensive than those in newer, less-established neighborhoods. You can find properties in Hyde Park, Palma Ceia, Davis Island, Sunset Park, Virginia Park, and Beach Park.
West shore Yacht and Culbreath Isles Club are two areas with high-end houses on the water. Harbor Island and Channelside residents are more centrally located.
Gibsonton, Florida
With a population of 8,752, Gibsonton is best known as where traveling circus performers spend their downtime when not performing. Residents can legally keep circus trailers and elephants on their front lawns, making the area a popular destination for traveling "freak show" performers. A diverse community 23 miles from MacDill AFB, this town has much to offer newcomers.
The gentle animals resemble giant walruses and live in isolation, emerging only to breathe every several hours. The Tampa Electric Manatee Viewing Center is a local attraction that allows guests to observe these critically endangered marine creatures in their natural habitat - a hot water viewing platform. Close, too, is the Tampa Convention Center, which, throughout the year, plays host to various concerts, shows, and performing arts events.
MiraBay
Due to its proximity to MacDill Air Force Base and its high standard of living, this affluent waterfront enclave is also popular with military families searching for off-base housing. Home-builders in MiraBay have also traditionally offered credit toward upgrades to military families.
It features 135 acres of fresh and saltwater lagoons that drain into Tampa Bay sports facilities, free-to-use watercraft, and The Outfitters tackle shop; community parks; walkable pathways leading to gatherings and community amenities; and a 1,400-acre nature preserve known as Wolf Branch Creek.
Brandon
Find a place to live in Brandon! You may be trying to find a pleasant, less expensive suburb of Tampa for your family. The longer (about 35 minutes, based on traffic) commute to the station is a reasonable trade-off for living in Brandon's less bustling setting.
Tourist Attractions in Brandon include:
Festival of the Hills - This fun event will become a tradition for many families because it has something for everyone - animals, games, and delicious treats.

Brandon's Westfield - There isn't anything wrong that you can say about this world-famous shopping center. Westfield is a terrific place to go if you want to eat, shop, and have fun alone, with the family, or on a date.

Park Honoring Bertha and Tony Saladino - In the open air at Tony Saladino and Bertha Park, you and your family can play little hoops, let Fido run wild in the 2.6-acre dog park, and let the youngsters burn off some energy on the playground.
Conclusion
There's a wide variety of new homes for sale near MacDill Air Force Base, Tampa area, depending on whether you value a short commute to the base, excellent schools for the children, abundant recreational opportunities, or convenient access to base facilities.
There are subtle differences between them, so it's essential to take the time to look into them and become familiar with the region to discover the best fit.