New Homes for Sale Near NAS Panama City Navy Base | Florida
Phil Ganz
/
8 Min Read
/
Dec 01, 2022
About NAS Panama City Navy Base
With its long history, NSA Panama City Navy Base has evolved to meet the requirements of the U.S. Navy, which is protecting the nation today and anticipating future needs.
Location
NSA Panama City Navy Base lies on the east coast of Florida, on the shores of St. Andrew Bay in Panama City Beach. Under the command of Jessica M. Pfefferkorn, US Navy operates the facility, and it occupies almost 2.7 square kilometers of land, excluding the waterways it controls.
Additionally, it is home to various military and civilian missions, such as the Florida Fish and Wildlife Conservation Commission, U.S. Coast Guard, Explosive Ordnance Disposal Detachment, and many others.
History
The Panama NSA City Naval Base began operation in 1942 on more than 300 acres of land in St. Andrew Bay. This base was essential as an amphibious training facility during and after World War Two. It was also the location of one of the Navy's mine countermeasures stations.
Over time, the footprint of this navy base has grown to more than 600 acres, and following the war, it underwent many changes between 1945 and 1992. Through the years, the NSA Panama City Naval Base became known as:
Naval Coastal Systems Laboratory.

Naval Ship Research and Development Laboratory Panama City.

U.S. Navy Mine Defense Laboratory.

Coastal Systems Station.

Naval Coastal Systems Center.
The base was reorganized again in 2003, renamed Naval Support Activity Panama City. Even today, it conducts navy diving operations, research, development, and various testing and evaluation activities. It is also a very active area for diving, salvage, and ordnance disposal.
Specialty
The NSA Panama City Navy Base's primary goal is to maintain the warfighters' readiness, and it's all about training, testing, and preparedness. It also supports the operations of the U.S. Navy and the Department of Defense, with the facilities and tenants also being a priority.
The Panama City base, NSA, is home to several military and civilian missions, including the Florida Fish and Wildlife Conservation Commission, U.S. Coast Guard, Explosive Ordnance, and many others. The control of the water made it possible to establish quick and effective connections with the Gulf of Mexico.
The installation did not leave out the inhabitants who enjoy the most modern and some of the finest facilities, including society clubs, snack bars, dining facilities, community clubs, and community centers. Also not forgotten are recreational and outdoor activities. There is no restriction on who can use these facilities at the base, and it's open to military personnel and civilians.
This navy base mainly hosts temporary units and a few significant tenants. Some of these units perform research operations in different fields to later incorporate these findings into the equipment and techniques of the United States Navy. Among the most prominent names are the center for Surface Warfare, the training center for Diving Salvage, Coastal Operations Institute, and the unit for Experimental Diving.
Most notably, the NSA Panama City Navy Base employs the most significant number of people in Bay County. The base deals with over $110 million annually, with nearly 3,000 workers, including military and civilian personnel.
What It's Like to Live Off a Military Base?
After receiving orders to move to NSA Panama City Navy Base as your next duty station, now comes the part where you decide if you want to live on or off base.
Though many factors come into play when making such a decision, there is no one-size-fits-all answer. But as you decide, consider why living off a military base might be a good option.
Freedom to Run a Home Business
You won't be able to run your home business from your on-base quarters regardless of how much small business insurance you have.
Though you must apply to run your business on base, approval is not guaranteed, significantly if your business interferes with the Morale, Welfare, and Recreation (MWR) office. So, the best way for you to operate a home business is by living off base.
There's a Long Waiting List
Nothing is as frustrating as waiting for months to be settled into your new station, especially if you have a family.
In many cases, waiting several days or weeks for the housing office to come up with a solution is not an option considering the limited government storage time. Finding a home off base helps you settle in your new station quickly.
Save Your BAH
Living on base means paying the private housing contractor the monthly Basic Allowance for Housing stipend.
And although that amount usually covers rent, most utilities, and yard maintenance, it doesn't cover home insurance or renters insurance, and you have to pay them out of pocket.
Well, you can decide to live off base and choose a house lower than the amount you receive as BAH and save the balance.
Work-Life Separation
It is challenging when living on base to separate work from home because you will fully immerse your family in military life, something not everyone is comfortable with.
Living off base offers you an opportunity not to live knee-deep in military life by leaving your job at the station once you step out, and you can be closer to your civilian friends.
Choose Convenience
Living on base has advantages, such as being close to work and easy access to the commissary. But it also has some inconveniences, like getting a pass each time for your frequent civilian visitors.
Not to mention that you may live near a gate that closes early and doesn't open during holidays. Living off base allows you and your visitors easy access to your house.
Problems with On-Base Housing Offices
Sometimes dealing with private companies managing base housing can be a frustrating experience.
Unresolved maintenance issues, unclear housing availability, and excessive fees are just a few reasons that make a living on base unattractive and the reason why some military families opt not to live on base. Living off base may be a better experience with better houses and no need to pay more for utilities.
Avoid Pet Drama
If you're moving with a furry family member, you must follow breed restrictions and other pet rules if you live on base.
Pets considered bully breeds, such as Chow or Pitbulls, are banned in some military bases as they pose a safety risk. Finding pet-friendly on-base housing can be a hassle. Living off base does not have these restrictions.
It's Not Worth Sacrificing the BAH
Base housing tends to be small and outdated compared to newer construction off-base. If you live on base, you lose your entire BAH, but living off base can cost about the same or even less.
Living on base can feel like paying a lot for small housing, while off-base housing offers you bigger rooms and more modern facilities.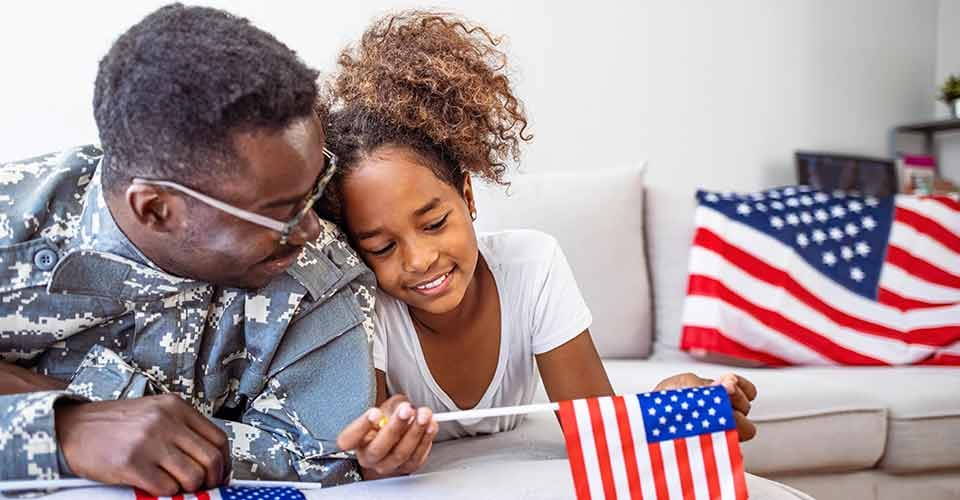 The Best Schools Near NSA Panama City Navy Base
The students living on and off base at NSA Panama City Navy Base attend Bay public or private schools. Bay county offers you a wide range of primary and secondary education. It has some of the best public schools in the country, including various private and parochial schools.
Here are some of the schools near NSA Panama City Navy Base:
Beach Kids Academy
The Beach Kids Academy offers quality childcare that supports your child's emotional, social, mental, and physical development.
They admit children starting from six weeks to five years. They also praise your child to build self-confidence and self-esteem. Beach kids also encourage self-discipline through positive guidance and redirection.
St. Andrews Academy of Early Learning
At St. Andrews, your child will learn cooperative play and social skills, giving them a chance to make new friends. A faith-based and safe environment surrounds children as they engage in activities that maximize their learning and play.
Children learn through hands-on activities by participating in daily small and large group play. Admission is open from 6 weeks to five years.
Childworld Learning Center
Childworld Learning Center provides children with an excellent foundation to learn and helps them prepare for future schooling.
You can rest assured that learning is fun and they don't put too much pressure on the children. Instead, they focus on learning, social skills, and self-esteem so that each child can reach their full potential.
Callaway Elementary School
Callaway Elementary aims to enrich your child's life by emphasizing love, advocacy, empowerment, and dreams.
As soon as your child enters the campus, they become part of a family and learn how to respect others, make intelligent decisions, and thrive. The school is home to 384 students with a student-teacher ratio of 17 to 1.
Cedar Grove Elementary
Cedar Grove Elementary is committed to offering its students the highest quality of education to ensure academic and social success.
The school has 601 students with a student-teacher ratio of 15 to 1. They use effective teaching strategies supported by quality research. Your child will feel safe and valued in a nurturing environment where they can achieve their full potential.
Deer Point Elementary
Deer Point Elementary creates a learning environment that develops students as whole people and prepares them to be influential leaders in their communities.
They recognize each individual's talents and gifts on campus and support their students in taking charge of their academic and personal lives. It has 562 students, with a student-teacher ratio of 15 to 1.
Surfside Middle
The Surfside Middle School offers students a technology-rich curriculum that promotes learning and self-esteem. It has 762 students with a student-teacher ratio of 20 to 1.
They motivate children to become passionate about learning by challenging them to achieve their academic and social potential.
Mowat Middle
Mowat Middle School aims to provide an engaging educational environment that encourages students to achieve their full academic potential and thrive as lifelong learners and responsible citizens. It has 777 students with a student-teacher ratio of 18 to 1.
Merritt Brown Middle School
Merritt Brown Middle School fosters a safe, nurturing learning environment that inspires your child to reach their full potential. It has 621 students with a student-teacher ratio of 15 to 1.
The staff strives to create competent students, passionate learners, and prosperous future leaders through high-quality, standards-based curriculum and practice.
Crawford Mosley High School
A. Crawford Mosley boasts of being an A or B-rated high school for the last 17 years, with a reputation for academic excellence and high achievement standards.
Along with excellent academics, Mosley provides a variety of extracurricular activities to engage students, including clubs, performing arts, and athletics. It has 1,784 students with a student-teacher ratio of 23 to 1.
J. R. Arnold High
Arnold High School has become a leading high school in the area. It strives to offer students top-of-the-line education by providing access to the finest Artistic, Academic, and Athletic programs.
Students can pursue advanced academic studies through their Career-Technical Education certifications and Collegiate Studies program to promote a seamless career transition. It has 1,563 students with a student-teacher ratio of 26 to 1.
Rutherford High
Rutherford High aims to prepare students for productive, inquisitive citizenship in an evolving world by offering a range of courses that promote academic achievement through the Dual-Enrolled (DE), pursuit of Advanced Placement (AP), and Honors Level coursework.
In addition, Rutherford offers Bay County's only International Baccalaureate (IB) program, which cultivates students' inquiry mindsets. The IB Career Program gives students the skills and knowledge to succeed. It has 1,379 students with a student-teacher ratio of 17 to 1.
Top 5 Communities Near NAS Panama City Navy Base
The experience of moving to a new location is always exciting, but you must learn more about the neighborhood to determine if it's the right place for you.
If you've decided to live off base and you're looking for new homes for sale near NSA Panama City Navy Base, check out these five communities:
North Lagoon Oaks
North Lagoon Oaks is an affordable community off Thomas Drive, a short distance from NSA Panama City Navy Base. This neighborhood features small to medium-sized starter homes ideal for those on a modest budget and an ideal location if you're seeking proximity to the base.
Additionally, Patronis Elementary School is within walking distance, making it convenient if you do not wish to drive.
Hidden Pines
The Hidden Pines is close to the base but offers bigger and newer homes for your growing family. This is the best neighborhood if you're looking for a more urban setting since the houses are close together, creating a more intimate suburban setting.
Generally, home values remain high by maintaining a certain standard, and you won't miss the beautifully manicured yards and palm trees typical of Florida neighborhoods.
Dolphin Bay
Dolphin Bay is a hidden gem on the base's north side. It is a small waterfront neighborhood with various large single-family homes suitable for large families.
You will enjoy the convenience of having watercraft docked at your waterfront, allowing you to enjoy the bay at any time of year. A short commute may be worth the sacrifice if you want upscale living.
Palm Bay
This quaint two-story neighborhood near North Lagoon Oaks offers you stunning two-story homes with deluxe two-car garages and beautifully maintained homes with exquisite details. Most homes have an exceptionally manicured landscape giving them a suburban touch.
Aside from that, Palm Bay is only minutes away from amenities such as shopping and restaurants, and it's a lovely place to settle, even for a short time.
Heritage Village
Heritage Village is a single-family neighborhood located just off I-98, making it easy to commute anywhere. It's also close to the base, and here you will find modestly priced homes, perfect for first-time homebuyers.
This community is also conveniently located within walking distance of a golf cart rental, restaurants, and a gas station, making it easy to grab snacks or enjoy a leisurely evening.
Conclusion
The NSA Panama City Navy Base is an essential facility for testing, training, and salvage research that is integral to the Navy's growth plan.
Moving to this base means looking for new homes for sale near NSA Panama City Base. The good news is that this navy station has good neighborhoods that meet your off-base living needs.