New Homes for Sale Near Naval Air Warfare Center Navy Base | Florida
Phil Ganz
/
8 Min Read
/
Dec 09, 2022
This division is the primary center for the Navy to research, develop, test, evaluate, acquire, and support various training systems. The facility also offers training systems support and interservice coordination for the Army and Air Force.
The Navy shares facilities and buildings with the University of Central Florida and the Central Florida Research Park. Additionally, the facility houses several other Department of Defense (DoD) agencies and activities, including the U.S. Marine Corps Program Manager for Training Systems (PMTRASYS), the United States Army Simulation and Training Technology Center, the U.S. Coast Guard Liaison Office, the Air Force Agency for Modeling and Simulation (AFAMS), and the U.S. Army Program Executive Office for Simulation, Training, and Instrumentation (PEOSTRI).
The base is one of the smaller military facilities in the United States, which means that for most service people stationed here, the only accommodation option is one of the new homes for sale near Naval Air Warfare Center Navy Base.
History Of Naval Air Warfare Center Navy Base Florida
The origins of the Naval Air Warfare Center go back to April 1941. At that time, the base's Commander, Luis de Florez, was head of the newly-formed Special Devices Desk of the Navy's Bureau of Aeronautics' Engineering Division.
De Florez urged the Navy to develop "synthetic training devices" that he believed would improve the force's readiness. Then, in June of the same year, the Special Devices Desk became the new Special Devices Section.
During World War II, the Special Devices Section developed a range of innovative training devices, including a kit to construct model terrains for operational planning, machines to train personnel in precision bombing raids, and devices that trained aircraft gunners using motion pictures.
Eventually, the section grew and became the U.S. Navy Special Devices Division and, later, the Special Devices Center headquartered at Port Washington, Long Island, New York.
As the center grew and evolved, it changed alignment at various times to fall under different organizations within the Navy organizational structure:
In 1956, the military renamed it to Naval Training Device Center.

During the mid-1960s, the Naval Training Device Center relocated from its original location on Long Island, NY, to Orlando, Florida, based at the Orlando Air Force Base.

The facility changed its name to the Naval Training Systems Center in 1985.

In 1988, it moved to its current headquarters in a building complex named after its founding father, Luis de Florez.

In October 1993, the Naval Training Systems Center finally became what we know today as the Naval Air Warfare Center Training Systems Division (NAWCTSD).

In 2003, the Navy briefly renamed the NAWCTSD to the Naval Air Systems Command Training Systems Division (NAVAIR-TSD). However, it soon reverted to the original name.
Things To Consider When Exploring New Homes for Sale Near Naval Air Warfare Center Navy Base
When you're in the U.S. military, getting your PCS orders to a new base means you have to make many vital choices at once - including whether you should get housing on the installation or off-base or whether to buy or rent.
Sometimes, you have the decision made for you by the availability or lack of accommodation within your station and the type of housing available outside the gates.
What factors do you consider when you decide to live off the base?
Budget and Basic Allowance for Housing (BAH) - Because the military decides your Basic Allowance for Housing by looking at the location, rank, and dependent status, you commonly have a variety of homes you can afford off the base.

Kids - If you have children or are planning to have them, it is critical to consider the kind of housing most comfortable for them and the environment where they will grow up.

Location - Every military installation is different and offers unique housing options. Therefore, you should carefully review the off-base homes available and establish places that have the features and amenities that are most important to you.

Pets - If you must live with pets, check beforehand to find out if the neighborhood allows pets, what types of animals are acceptable, and how many you can keep.
You should always take the task of picking a place for you and your family to live in seriously. Carry out sufficient research on neighborhoods and new homes for sale near Naval Air Warfare Center Navy Base to make a well-informed decision.
What Is It Like to Live in One of The New Homes for Sale Near Naval Air Warfare Center Navy Base?
If you decide to live off-base, you'll function as a commuter. Every day, you must leave your house, travel to your job at the base, and go back home to your family in the evening.
Although this arrangement means you may not feel as connected to the community on the base, it gives you greater autonomy.
Furthermore, living off the base can be suitable for your family because they feel like they are a part of the "real" world and not married to the sheltered military base life.
Here are some general advantages of living outside the gates of a military base:
Freedom to pick housing of your choice - With on-base military housing, you usually have few options and choose from whatever is available. On the other hand, buying or renting off-base allows you to select what is best for you and your family.

Giving your family a sense of normalcy - With the transience of military life, you could feel that living outside the base gives your kids and spouse a chance to live like civilians and offers them a sense of stability.

Homeownership opportunities - Thanks to affordable V.A. loans that you can pay back using your housing allowance, living off the military base allows you to purchase a home and build wealth.
There are also area-specific advantages of living in one of the new homes for sale near the Naval Air Warfare Center navy base in Orlando:
Lower Cost of Living
According to AreaVibes, Florida has a 2% lower cost of living than the national average, so living near the Naval Air Warfare Center base can be surprisingly affordable.
What's more, Florida does not levy state individual income tax, estate tax, or inheritance tax, so moving to Orlando can help you save money. Additionally, property taxes in the state are well below the national average. With the housing market trending upwards, it could be the perfect time to invest in new homes for sale near Naval Air Warfare Center Navy Base.
Find Services and Amenities Not Available on The Base
Due to its relatively small size, the NAWCTSD base lacks many facilities you would find on other military bases, such as a Commissary, schools, or barber shops. However, all these standard base amenities are available off-base for people living in the new homes for sale near Naval Air Warfare Center Navy Base.
What's more, NSA Orlando has no on-base inpatient medical facilities. Instead, Tricare Prime Remote provides medical and dental coverage through local civilian facilities nearby.
There are no Navy Federal Credit Unions within the base, but you can find several in the neighboring areas around Orlando. The closest one to the military base is in Winterpark, Florida, 11 miles west of the Naval Air Warfare Center.
Live Near Some of The World's Best Theme Parks
Did you know that the area of Orlando's Walt Disney World is larger than the whole of San Francisco city? Florida is renowned as a theme park hot spot, so moving to a home in Orlando means you get direct access to the world's most popular tourist destinations and attractions.
Besides Walt Disney World, Orlando is also home to Discovery Cove, Legoland, Seaworld, and Universal Orlando. Because these theme parks need to fill their attractions during low seasons, they offer considerable resident discounts. Although living near mega theme parks could initially seem like a hassle, you get a leg up when purchasing tickets as a resident.
The Perfect Place for A Military Spouse to Find a Job
If you're moving to Orlando and your spouse needs to find a job, then you are in luck. The city ranks as one of the top cities for job growth in 2022. Although the service industry is the biggest employer due to Florida's status as a tourist haven, many other employment opportunities exist.
If they are interested in joining the healthcare field, AdventHealth Orlando and Orlando Health are fantastic health facilities to work for near Lake Nona and Downtown, respectively. Moreover, the city hosts several Fortune 500 companies constantly looking for the best talent.
Access Great School Districts
The Orlando area has highly-rated school systems and is home to multiple excellent school districts. As a result, you can expect your school-aged children to access some of the country's best education.
One of Orlando's finest school districts is the Seminole County Public Schools. This school district educates more than 66,000 students and has a student-to-teacher ratio of only 14:1. With more than 60% of students in the Seminole County Public Schools proficient in math and reading, your kids have the chance to excel both in and out of the classroom.
Another fine school district in the area is Orange County Public School system which teaches more than 200,000 students in 202 public schools. This school district provides a wide choice of elementary, middle, and high schools.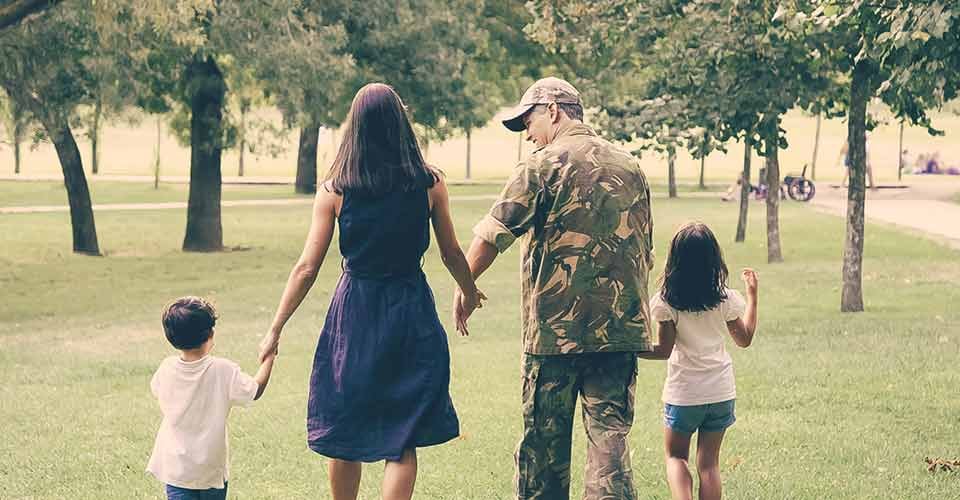 5 Top Neighborhoods Where You Can Find New Homes for Sale Near Naval Air Warfare Center Navy Base
Are you looking for housing in Orlando after your PCS to the Naval Air Warfare Center navy base? It would be best if you considered a home in one of these great neighborhoods:
Park Lake
According to Niche.com, the Park Lake and Highlands neighborhoods are the top places to live in Florida. This serene oasis with scenic views borders Lake Eola to the South. Most residents are young professionals who enjoy easy access to the area's many coffee shops, restaurants, bars, and parks.
Try out the Orlando Urban Trail if you want a great way to ride through the city to one of the local coffee houses for a morning cup of joe. Lake Highland Prep is one of Park Lake's top schools and has smaller campuses throughout the area.
Due to the high demand for homes in this neighborhood, most houses fall into the higher price brackets, starting at around $200,000 to $399,000. However, you may still be able to afford a home in this highly desirable neighborhood; There are different types of grants offered by lenders to first-time buyers to help lower the cost of a home in Orlando.
Thornton Park
Thornton Park is one of the chic neighborhoods in Orlando. Indie tunes resonate from many unique venues and small restaurants nestling amongst condos and bungalows east of Lake Eola Park.
This very artsy neighborhood with a distinctly suburban feel bustles with festivals, shops, restaurants, and a weekly farmers market and is a place that many young professionals call home. As one of the central street districts in Orlando, there is always a celebration, including the Art & Wine Walk that happens each second Thursday of every month.
The area draws its beauty from the eclectic collection of luxury apartments interspersed with historic homes and is only a 10-minute walk from the central business hub, Downtown. Some excellent schools are available, including Hillcrest Elementary, Howard Middle School, and Boone High School.
Delaney Park
This neighborhood hosts one of the oldest parks in the city and is an excellent place to raise a family. It also has a top-rated school zone, so you can be sure your kids will get the best education possible. Additionally, many young professionals in Orlando choose the area due to its security.
Giant spreading oaks characterize this beautiful neighborhood and line Delaney Park's quiet streets. Every day of the week, you will find many of the area residents outrunning or on the playground underneath the oak trees spending time playing with their kids.
Convenience is another great reason to choose this area because it is within walking distance of the surrounding lakes, parks, cultural venues, and shopping districts. There's easy access to public transport to almost any part of Central Florida.
Audubon Park
If you love nature, the award-winning eco-village and shopping district of Audubon Park could be the best fit for you. Situated next to Downtown Orlando and Winter Park is the Green Hub, which has the Orlando tree of life and encourages "fleet farming," where neighbors learn how to grow their food. This activity enables members of this community to cultivate fruit in their yards and encourages businesses and locals to enjoy the product for free.
This neighborhood traditionally has a large population of service members from the Naval Training Center, making it an excellent choice if you've been posted to the base. Besides being a thriving community with almost endless activities and events, Audubon's shopping district is famous for quirky cafes, bakeries, and vintage shops.
Downtown
Most residents consider the Downtown neighborhood the more "sophisticated" side of the city, with Orlando Magazine rating the area as one of its top 9 places to live.
Downtown contains beautiful and modern high rises engulfing the entire city, its metropolitan area is a bustling business district that attracts people who want to live in a neighborhood where they can work and play.
The vibrant nightlife is a significant draw for visitors and residents. Downtown Orlando has some of the nation's finest seafood markets and excellent clubs, museums, parks, and theaters. At the same time, the Walt Disney Amphitheater is a popular venue for outdoor concerts, dance performances, and festivals.
Besides being one of Orlando's safest neighborhoods, Downtown has top-tier schools to cater to your kids.
Looking For New Homes for Sale Near Naval Air Warfare Center Navy Base? Consult The Experts
Famed for its breathtaking scenery, warm climate, tourist attractions, and lively art and culture scene, Orlando is one of the fastest-growing cities in the United States.
If you receive your PCS orders from the Naval Air Warfare Center Navy Base, it may be the perfect time to buy a home in one of the great neighborhoods in this incredible city.
With some research into the types of homes available, you will find a home that meets and exceeds your expectations.