New Homes for Sale Near Training Center Corry Navy Base | Florida
Phil Ganz
/
8 Min Read
/
Dec 14, 2022
For instance, Corry Navy Base is a prominent military establishment with decent neighborhoods in Florida. Although the base hosts numerous government-owned houses, living off base is still an option, thanks to the lucrative housing allowance.
Discover what it means to live off the military base in Pensacola. Plus, we'll highlight a few neighborhoods to rent or buy new homes for sale near Training Center Corry Navy Base.
But First - An Overview of the Corry Navy Base
The Training Center Corry Navy Base is one of the 21 military bases in the state of Florida. The base sits on over 600 acres of land in Myrtle Grove, Southwest of Pensacola. Since its inception, the military base has been a crucial education center for the US Navy.
Brief History of the Base
The iconic navy base began in 1923 as a military training center. The base derives its name from William M. Corry, a legendary Medal of Honor recipient who hailed from Pensacola.
During its inception, the Corry Navy Base was an active training hub for the pilots and mechanics of advanced military aircraft.
It facilitated essential military inventions primarily used in the Korean and Second World Wars. However, the base outlived its purpose following the end of the Second World War.
The year 1960 marked the onset of the transformation of the base from a training facility to a learning center. Hangars changed to classrooms, while on-site military schools received accreditation to continue offering military-grade courses to service members.
Throughout many decades, the Training Center Corry Navy Base, Florida, has seen other subsequent transformations culminating in what it is today.
Core Specialization of the Training Center Corry Nave Base
The Training Center Corry Navy Base primarily specializes in training support for the US Department of Defense. For this reason, the military base is home to numerous military schools which offer combat training for reserve troops and active service members.
In exceptional circumstances, the center also offers customized training for individuals from civilian agencies under strict military protocols.
The training base hosts students from various US military units and allied countries worldwide. In addition to training, the center owns military detachment camps spread across Arizona, Maryland, Texas, and California.
Housing and Other Amenities in Training Center Corry Navy Base
The Corry Navy Base isn't just a training center for military personnel but is home to pleasant extracurricular activities. You'll find fully equipped gyms, fitness centers, sports playgrounds, shooting ranges, and picnic spots for outdoor recreation.
If you love trying different cuisine, you can also dine in the restaurants or order a favorite snack from one of the snack bars.
Live Off the Base
Pensacola is a vibrant metropolitan area with relatively lower living costs, proximity to pristine beaches, shorter commute times, and organized traffic. Living within the neighborhood offers even greater perks if you're serving in the military.
Below are the significant reasons to rent or buy new homes for sale near Training Center Corry Navy Base:
Explore Greater Options
Living off-base guarantees incredible options for choosing a suitable home. You can decide the quality, size, and type of house you want, depending on your unique needs.
Say, for instance, you want a multi-unit property with ample parking and a playground for your children; you'll have a wider choice of homes to select.
On the other hand, if you don't have a family and only need a little space, you can still opt for a cheaper house and build your savings considerably.
Invest Your Basic House Allowance (BAH)
One incredible fact about military service is that the government pays your housing costs through a decent housing allowance package.
The military Basic Allowance for Housing (BAH) is a lucrative monthly stipend designed to help you offset housing costs, including rent and mortgage.
An excellent way to invest your BAH benefits is taking a flexible mortgage to buy new homes for sale near Training Center Corry Navy Base. You can then use the BAH allocation to pay the monthly mortgage as you build equity on the property.
Retain Your Private Life
Would you like to retain a private life and separate your family from work? Then living off base would be an ideal option.
First, you'll reserve some space away from the military community while living off-base. In addition, your neighbors will be civilians who aren't directly affiliated with military affairs.
Living off base is also an excellent opportunity to integrate with the locals and establish mutually beneficial relationships with the neighborhood.
Do you love exploring outdoor opportunities? Then you'll undoubtedly enjoy living off base since you'll decide where to stay based on your preferences.
For instance, if you love beach adventures, you may rent a house with an open beachfront to unwind in sunny weather. Similarly, if you love commuting to work, you can find a cheap home in downtown Pensacola and navigate the heavy traffic daily.
Essential Considerations When Looking For a House Off Base
Although living off base offers massive benefits, many factors will influence your choices when looking for a house. Therefore before renting or buying new homes for sale near Training Center Corry Navy Base, you should consider the following:
Draft a Housing Budget
The primary housing allowance for military personnel doesn't have a baseline but comes at different rates. It all depends on your pay scale, accumulated years of service, and the location of the duty station.
As a result, living off base means you'll dedicate your housing allowances to offsetting your monthly rent.
Moreover, housing prices vary across different communities, and the BAH may be insufficient if you live in an expensive neighborhood. It is, therefore, advisable to rent a cheaper house and invest the balance or save up for utilities such as water, electricity, and groceries.
Negotiate Your Lease
An off-base lease may have a fixed or negotiable term. A negotiable term is the best option since it allows you to vacate the house anytime. On the other hand, a fixed lease may only allow you to end the renting contract after an agreed time.
For this reason, when renting, you can negotiate for a military clause that allows you to terminate the renting lease if you're deployed to a different base.
Consider the Family Size
The size of your family will determine the size and type of house to rent off base. Therefore, a multi-unit apartment would be ideal if you have a large family or are planning to have kids soon.
Ask About Pet Restrictions
If you're lucky to have pets, they'll also form an indispensable part of your family. Some property owners have pet-friendly clauses that allow you to move in with your pets. Some, however, have restrictions regarding the type and number of pets you may keep.
Therefore, you should inquire beforehand if pet restrictions exist in the off-base apartment.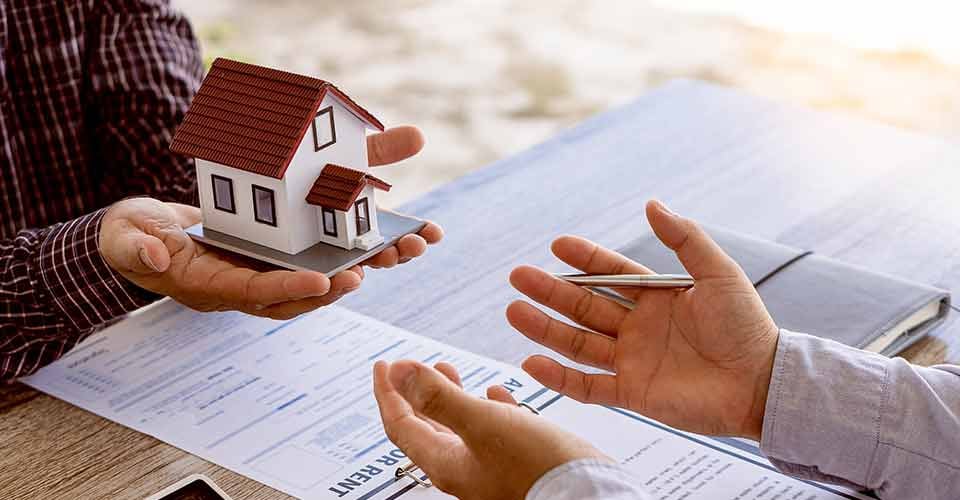 Top 5 Communities Near Training Center Corry Navy Base
Pensacola is home to many houses for sale near Training Center Corry Navy Base. It features ambient communities, endless recreation opportunities, and convenient houses, overseeing an expansive beachfront.
Below are the top 5 communities to explore around the Corry Navy Base:
Gulf Breeze
The Gulf Breeze features an 18-mile-long beach with classic waterfront homes. It is also one of the few communities with antique homes dating back to the 1960s.
Its proximity to Pensacola Bay is a significant attraction to metropolitan residents who prefer exploring beach activities.
Living in Gulf Breeze guarantees an excellent opportunity to explore the white dunes, view aquatic life, sunbathe, or try water skating, among other activities.
Besides recreation, Gulf Breeze features a vibrant school district with elementary, middle, high, and charter schools.
East Hill
If you're looking for a historic neighborhood with a rich cultural setting in Pensacola, look no further than East Hill. It is one of the oldest dwellings, dating back to the 1800s when Pensacola's elites established their settlements overlooking the bay.
East Hill features quiet streets with trimmed lawns, tree canopies, and distinct urban life. The influence of ancient Spanish architecture is dominant in East Hill, as evidenced by the massive Spanish homes.
One of the best places to live in East Hill is 12th Avenue, a thriving business hub with restaurants and local shops. If you love outdoor amenities, you could also find a home around nature trails and sports playgrounds.
East Hill also rides in top gear regarding education standards in Pensacola. Some top schools within the community include Cook Elementary School and Montessori School of Pensacola.
Oriole Beach
Oriole Beach is yet another popular neighborhood in Fairpoint Peninsula. The dwelling community originally began as a fishing retreat for the locals but soon attracted dwellers from the nearby counties. Today, it is a polar destination for recreation, fishing, swimming, and bird watching.
For many, though, Oriole Beach is an ideal settlement, thanks to its expansive beachfront. Locals unwind at the nearby Pensacola Beach, nature trails, and biking tracks.
Oriole is also home to an elementary school and many other learning institutions in the neighboring Santa Rosa School District.
Tiger Point
Tiger Point is one of the best neighborhoods to raise a family in Pensacola, thanks to its incredible rural feel. Pensacola Bay stretches into the neighborhood, thus giving locals a panoramic view of the waterfront.
Besides the lovely, scenic beaches, living in Tiger point gives you access to the best recreational sports amenities. For instance, if you love golfing, you can have a good time playing golf at The Tiger point golf course.
Tiger point is home to diverse housing styles and designs featuring the finest themes. Some key residential areas to rent or buy a house include Tiger Lake, Champions Tee, and Lions Gate.
Belmont Devilliers
Belmont is yet another iconic community with a rich cultural setting. During racial segregation, Belmont Devillers was a thriving settlement of the African American population. As a result, it is an ideal location if you wish to learn some history about Pensacola's traditions and racial revitalization.
Belmont never disappoints in business, as you'll find many shops, clothing stores, groceries, and restaurants to satisfy your taste buds.
The School Systems Near Training Center Corry Navy Base
The Training Center Corry Navy Base is situated within Escambia County, with a vibrant school district. Escambia School District is the 88th largest in America, with about 45,000 students in different schools. Incredibly, all schools within Escambia County have state accreditation to offer education at different levels.
Below are the key attributes of the school's systems near Corry Navy Base:
Transportation
All schools within the county offer reliable bus transport for students. Therefore, if you live at least one mile from your preferred school, your children will enjoy complimentary daily transport to school. Moreover, if you have a disabled child, the school will provide special wheelchair transportation for your child.
School Calendar
The academic calendar for all public schools runs from the third week of August to the last week of May. Some schools, however, may extend to the first week of June, depending on educational activities. Besides the regular school days, public schools within the county remain closed during public holidays.
Children Living in Military Bases
There are no DOD-regulated schools around the Training Center Navy Base. However, there are endless options for service members living with their children on military bases. They include;
The Navy Point Elementary School; for the elementary level.

Warrington Middle School; for middle-level education.

Escambia High School; for high school students.

Pensacola High School; for high school students.
Admission Into Public Schools
Florida has stringent regulations governing the admission of students in public schools. As such, it is advisable to understand the admission guidelines if you wish to obtain admission for your kids.
Basic education guidelines include;
Age restriction
The state law has different age limits for children at different levels. For instance, your child should be five years old for kindergarten admission and six years old for entry into first grade.
Immunization
The state requires all children to receive vaccination against Tetanus, Polio, Tuberculosis, Red Measles, and Diphtheria. Preparing up-to-date immunization cards for your kids is advisable if you wish to gain admission to any school.
Top Recreation Activities Around Training Center Corry Navy Base
Pensacola is a unique destination with an array of adventures. Museums, pristine beaches, restaurants, and annual festivals are just a glimpse of what Pensacola offers residents and visitors alike.
So, if you buy one of the new houses for sale near Training Center Corry Navy Base, you'll have a fun-filled experience.
Below are the top 3 recreation options to try out.
The Blue Angels
Pensacola is home to the US Navy Flight Demonstration Squadron, popularly known as the 'Blue Angels.' The naval soldiers yearly showcase aerobatic maneuvers over the city's skyline.
While staying in the city, you can view the spectacular maneuvers during practice sessions between March and November.
Pensacola Beach
A visit to Pensacola is never complete without touring the massive beachfront. And what's more, there's always something to try out on the sandy beaches of the coastal town.
You can paddle on a kayak, take a boat ride, view aquatic wildlife, engage in sport fishing, or unwind in the cool breeze.
Downtown Shopping
Do you love shopping for the latest arrivals? An excellent way to spend time while staying off base is shopping in Downtown Pensacola.
The downtown is always a beehive of shopping malls, boutiques, antique shops, and food markets. Whether you love artwork, automobiles, jewelry, or apparel, there's always something to take back home.
Final Thoughts
If you have just joined the military or received orders to relocate to a new base, the first challenge is whether to stay on or off base. The decision to live on or off base ultimately depends on your housing needs and individual preferences.
However, living off base is the best decision if you want some privacy. Besides, you'll have more choices on the type of home to rent and where to stay.