New Homes, Used Homes, and Home Sweet Home
Phil Ganz
/
4 Min Read
/
Mar 07, 2022
The principle of conformity is a matter of significant consideration when buying a home. Nonetheless, your house should be comfortable for you and your family for years to come. It should also include features that will keep your utilities low and the value of your home high over the long term. A truly sweet luxury home lets you live comfortably without breaking the bank.
(Mar 26, 2023)
The home doesn't have to conform to everything on the block. You want to own a home that reflects your personality and taste. You can't do that unless you feel good about it, so be sure it's the type of home you would like to live in. If it's not, chances are you won't take care of it and will probably not be happy living there.
Home sweet home- what does that really mean?
It means having a place that fits your needs and meets your expectations, where you feel safe and secure, and comfortable. This is possible if you know what type of property you want, how much you can afford to pay for it, and shop around until you find the right place. If nothing else, choose one that offers curb appeal, which is the first impression someone gets when they see your home from the street.
When buying a home, you have a few options: a condo, a detached home, or a cooperative apartment. Condominiums are usually a favorite for single people or couples that don't have children. A detached home can have as little as one-bedroom or as many as five bedrooms. They're the most expensive, but they're also the most valuable. Cooperative apartments are condos divided and sold to many different people, each of whom has ownership of one unit in the building. They usually offer more amenities than a condo, but they can be challenging to maintain if you're a busy person.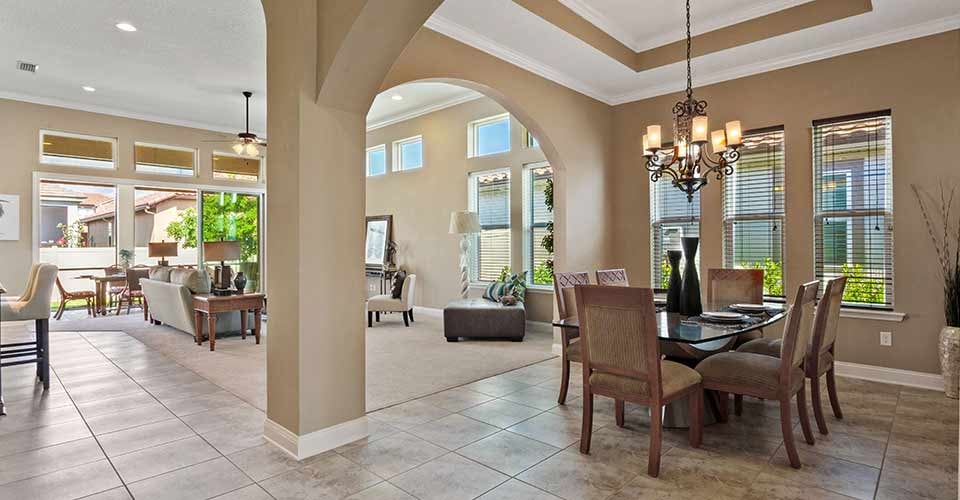 Benefits of buying new homes
These days, people are shifting from buying older homes to buying new homes. There are many benefits of buying new homes. Below are some of the most important ones:
They are safe with attractive architecture – Modern homes look attractive and come with many more safety features than older homes. They have better insulation, air conditioning systems, and heating units that consume less energy than the older ones. For instance, the windows are double-glazed to keep heat in during winter and keep cool air in during summer.

New homes are cheaper and easier to operate and maintain – New homes cost less than old ones because they are more efficient in energy use and maintenance costs. You won't have to spend lots of money on repairs because most of them come with a warranty for up to 10 years or more.

They can accommodate your high-tech lifestyle – Most new homes offer modern conveniences such as high-speed internet connection and advanced security systems. They also have new appliances which help you keep up with technology that is fast changing every day.

New homes are only as good as the developers who build them - To ensure that you're getting a quality product, visit several of the developer's older projects. Visit the places where the developer has already been. See with your own eyes how well the developments have turned out.
Drawbacks of buying New homes
What you see isn't what you get. The model home is often furnished and decorated to the nines and never represents the final product. Real houses may have many things missing, such as a dishwasher, garbage disposal, or washer/dryer hookup.
Prices are non-negotiable - When you're buying new homes, there's much less wiggle room in pricing when compared to more established properties.

New homes are more expensive than old ones - You may be compelled with the developer's sales staff to pay for additional amenities such as swimming pools and tennis courts that were not part of your initial purchase.

You may be required to pay additional charges - Apart from this, it is also possible that in some cases, you may have to pay extra charges for certain amenities for which you had no idea earlier on. This makes it hard for the buyer as he is forced to pay more than what he had initially planned.
Benefits of buying used homes
Buying a used home is a great way to get into the property market without breaking the bank. With so many people struggling to buy their first home, buying used homes and refurbishing them can be a great way to get a bigger property for less money.
Used homes are cheaper than new ones - If you're on a tight budget, buying used homes can help you save money as you get into the property market. You'll be able to afford more houses for your money when you go with used homes.

Asking prices are negotiable - When you're buying a used home that's already been on the market, sellers know that they have to lower their prices to attract buyers. This means that when you negotiate, you have a much better chance of getting an even better deal than if you were shopping for an unsold new home.

Used homes are located in proven, trusted neighborhoods - Many buyers overlook this aspect when deciding whether or not to purchase a home that's previously been lived in and sold by an owner who had no real ties to the neighborhood or street where they lived.

Most problems in used homes have been fixed - For instance, if there has been roof replacement, you will not be required to pay for it unless you decide to change it later.

Everything has been done for you, from installations to the exterior design - For example, if there were electrical outlets in the walls and ceiling, it means that they had already been updated to the latest electrical codes; therefore, you do not need to hire an electrician to do this job for you.
Disadvantages of Buying Used Homes
Many prospective homeowners are drawn to the idea of purchasing a used home. However, there are some disadvantages to buying used homes as well.
Costlier to maintain - As with any other product purchased second-hand, a used home will require maintenance and repairs regularly. It is not uncommon for property owners to spend more than half of their income on maintenance alone.

Functional obsolescence - You might have to put up with outdated designs or a house that doesn't fit your tech-savvy lifestyle.

Bad neighborhoods - Used home neighborhoods, usually inhabited by people from different economic strata, may have problems like crime, vandalism, or vandalism, which can affect the safety and value of your house.
Takeaway
Be prepared before you go house shopping. You'll have a better chance of finding a home that's perfect for all of your needs.
Interested in learning about becoming a resident in Florida or moving there? Read more.