Nona Adventure Park: Orlando's Water Based Family Entertainment Center
Phil Ganz
/
3 Min Read
/
Apr 23, 2022
Lake Nona in Orlando has various attractions to offer, including the Adventure Park, where you can enjoy various watersports, take on climbing challenges, or a 1000 feet float over the lake. Here is a look at some of these activities and other important information you need to know before visiting the park.
(Mar 25, 2023)
Overview
Floating upon Lake Nona, Adventure Park features a climbing course, an inflatable challenge course, and a Wake park for various fun, fitness, and adventure activities in Central Florida. On the lake, kids play on inflatables while adult thrill-seekers grab wakeboards for speedy rides across the lake. Using a cable system running in two directions, wakeboarders can traverse the course while riding the waves.
Advanced riders often showcase their flips and jumps while armatures take a tip or two from the park instructors. In addition to the inflatables and wake rides, there's the climbing course where overhead ropes offer even greater thrills, i.e., the Adventure Tower.
Here, tilting boards and Climbing walls await as you maneuver your way across the 36 raised platforms.
The park opens from 12 noon to 7 PM daily and is a good place to hang out with friends and family since it offers fun, thrills, and fitness. Numerous activity and pricing options are available.
Aqua Park
Overlooking the Lake, the Aqua Park is 1000 feet of nonstop fun. But, to reach that level, you must first overcome a few obstacles along the way. Bring your family and see if you are fit enough to conquer twin mountains, a whirlpool, tire run, ninja jump, and much more!
Nona Wake
The Nona Wake is an easy-to-use cable system suitable for all riders. This cable allows you to ride the waves without a boat and in silence. It is completely controlled from the launch center, where the operator has complete control over the entire device, including the speed at which it travels from one location to the next.
The operator will hand you a tow, which you must engage into the cable and then wait for the operator's signal before proceeding. The cable system, which has two tracks, can simultaneously accommodate up to ten riders for continuous thrills.
It doesn't matter if you're a wakeboarder, kneeboarder, skier, beginner, or expert, you're going to love it! It's easy and fun to wakeboard with help from the park's cable pros.
Climbing Tower
Nona Adventure Park activities do not all require water skills. Why not test your rope skills and ring bells positioned several feet above the ground. The rope course rises over 60 feet high and even has twin ropes so you can race your buddy to the top.
There are also fifty-foot climbing walls that you can take on. The climbing activities are available at a variety of levels; even children ages 3 to 8 have challenges they can take on and accomplish.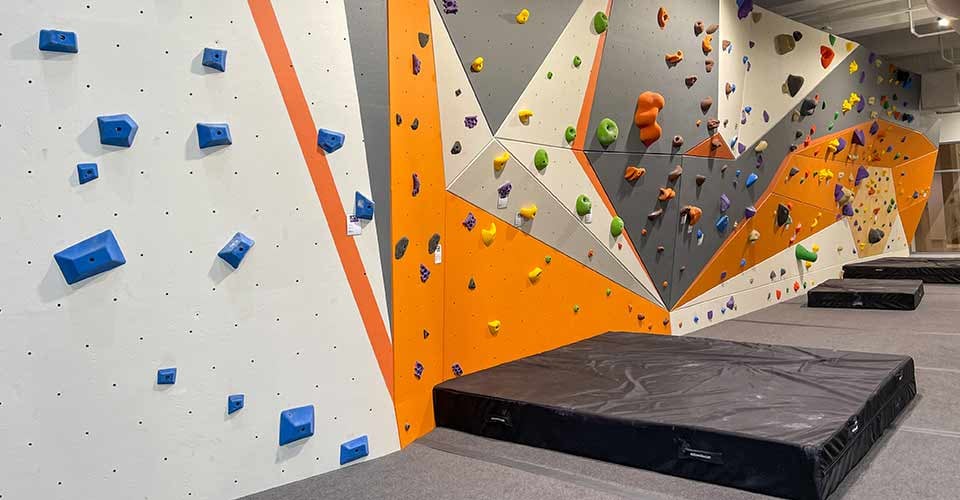 What Else Can You Do at Nona Adventure Park?
Climbing, watersports, and playing in the aqua park aren't the only fun activities. Other things you can do include:
Birthday Parties
Nona Adventure Park is also one of the finest places to celebrate birthdays. The unique experience at the park will make the day feel special and leave a lasting impression on the birthday boy/girl.
Enjoy Tasty Meals at The Bistro?
Outside food, drinks, and coolers are not permitted in the park. However, if you've worked up an appetite, there's a Splashes bistro where you can indulge in a delectable snack or meal! The food is delicious, and the menu options are created exclusively by Chef Ricky for the Bistro.
A canopy provides a shade you can relax under while enjoying your order. Adults can unwind with a cold beer or wine by the lake while their kids refuel for their next activity.
You can catch others in various actions while also getting your "beach" time here. The wake riders never cease to amaze with their cool tricks. Plus, the setup will leave you wondering how it works.
What to Pack?
Please remember to pack a camera, sunscreen, water shoes, and your ID (for first-time visitors). Don't worry if you don't own your own gear. You can rent stuff from the park's Pro Shop. Here you'll find everything from life jackets, helmets, wakeboards, and kneeboards. Drones and pets are not allowed at the park.
Do You Have to Arrive Early?
This is a first-come, first-serve park. However, reservations are advised because the park has a limited capacity. Also, arrive before your reserved time. If you arrive late on the Nona Wake, you might be pushed to a later time slot.
Furthermore, the park's hours of operations vary with seasons, weather, and daylight-saving time, so check their Facebook page for updates.
The park doesn't operate on Christmas and Thanksgiving. However, you can visit the park on New Year's Day!
What are the Height and Age Restrictions?
Nona Adventures Park has the following Height and Age restrictions:
The minimum age on the inflatables is 5, and those aged between 5 and 8 should have an adult with them.

The minimum height for bouncy castles is 3 feet.

Children between 3 and 8 years old and height 3'3" - 4'7" can take on some climbing challenges.

The Nona Wake Rides are for those aged ten and above unless they've completed the Kid's Clinic or Learn to Ride program.

Anyone taking on the Aqua Park challenge must be able to swim.

For all adult park participants, the minimum height and arm reach are 4'7".
What Perks do Membership Cards Provide?
You can join prepaid or monthly membership plans according to your interests. They all include the following extra bonuses:
Free access to exclusive competitions for members
Free admission to Meet the Family Cocktail Parties
Free lunch on your birthday
Exclusive Park hours for members only
Wrap-Up: Visit Nona Adventure Park with Your Family/ Friends
Sitting on Lake Nona in Orlando, Florida, Nona Adventures Park is an adventure-filled family attraction that offers a combination of an inflatable aqua obstacle course, water cable rides, 60 feet climbing adventures, a white sandy beach, and bistro dining. This is a place where you can have fun, adventure, and exercise with your family, friends, or co-workers.
Interested in learning about becoming a resident in Florida or moving there? Read more.