November 2023: Small-Town Real Estate
Phil Ganz
/
4 Min Read
/
Nov 06, 2021
Another week comes with another excellent meal. I had the pleasure of visiting Contessa in Boston and let me tell you, this did not disappoint! Contessa is in the Back Bay of Boston and is the crown jewel of dining atop one of Boston's most glamorous hotels, The Newbury Boston. This rooftop restaurant is inspired by the old-world resorts of Europe and the lasting estates of Italy where classic grand trattoria cuisine awaits.
(Mar 26, 2023)
I decided to have quite the feast here, but I first want to start off with the Espresso Martini. I personally like this without any cream so you can see if it was really made with fresh espresso. If you have cream, you can't tell if it's Italian Espresso or Folgers, that is why it is important to have it without cream.
Overall, this was an amazing Espresso Martini and will absolutely order this again. For starters, we tried out the Squash Carpaccio. I didn't even think it was possible to have squash with carpaccio, but they made it happen, and honestly, it was the best dish I had all night. This was very tasty and the pumpkin seeds on top (which I typically don't care for) were very good and the perfect 'topping' to this dish. This is an absolute homerun item! Next up was the Burrata, extremely fresh, delicious, and the toast was perfectly toasted. I'm not done with the starters here as we went with the Bruschetta next! This was very good, and they somehow give you a lot of topping and bread remained firm and didn't get soggy at all. They must have put the toppings on the bread 5 seconds before serving this to me, very well played!
When I see Crudo on the menu, I must give it a try. This was served on artichoke hearts, but I really wanted more out of this dish to be honest and really expected more. The ingredients were fresh but there wasn't a lot there. It was just missing that one piece to complete the dish. The final dish that I had was the Spicy Lobster Capellini, which I really enjoyed. This was very fresh and a bit spicier than I had anticipated so make sure your glass is full of water when devouring this meal. They gave a very generous portion of lobster, and it was very filling. I really liked the pasta as well, perfectly cooked, and very fresh. To round things out, I had to try dessert and went for the Hazelnut Cake. This had a great taste but sometimes when you have all these different toppings on there it is more of a decoration than a dessert. It took a little bit away from just enjoying it. Don't get me wrong, this dessert is perfect for Instagram and really did have great flavor, but the enjoyment of eating weird shapes is something I'm not too sure about. There's a difference between Instagram worthy and what I'd like to eat.
Overall, it was a great experience. When you order as much food as I do, you're bound to have dishes that you love and some that you're not in love with. We must compare this restaurant to the same caliber Michelin Star restaurants. In my opinion, this is the best new restaurant in the Back Bay and top 3 challenger for best restaurant in the Back Bay. It's got a fantastic atmosphere and is visually pleasing. The tables are nicely spaced out so you're not on top of other tables and it really felt like a nice pre-Covid restaurant with all the space. On the FoodiePhil Scale, Contessa receives an 8.65 rating, and I would absolutely recommend visiting Contessa!
Where should I go next?! Send me your recommendations!

In this week's newsletter, we would like to discuss the top emerging real estate markets in the country and why they are now considered desirable places to live. We would like to highlight three important reasons as to why the small-town markets are taking off.
Fleeing the big city to work remote

Affordability

Record High Markets / Competition
1. Fleeing the big city to work remote
When people think of big real estate markets, they typically think of big cities such as NYC, Austin, TX and Chicago, IL. With everything that has happened in the world in the last two years, the big cities are no longer considered the best markets for real estate. According to Realtor.com, Elkhart Indiana topped the list as the top emerging housing market in the entire country. There are many reasons as to why this small town has become the nation's top emerging market, but let's be real, affordability is the number one reason people move to specific areas. Since the pandemic took over the world, many people, homeowners and renters, have fled the big cities, with no plans in returning. One of the main reasons for this is the fact that working remotely is the new norm, but also, not being able to utilize a city to its fullest extent has caused many people to leave. On top of this, living in a city is far more expensive compared to the small towns across America. A chance to work remote, on a large piece of land, while also saving a good chunk of change is why places like Elkhart, IN are thriving.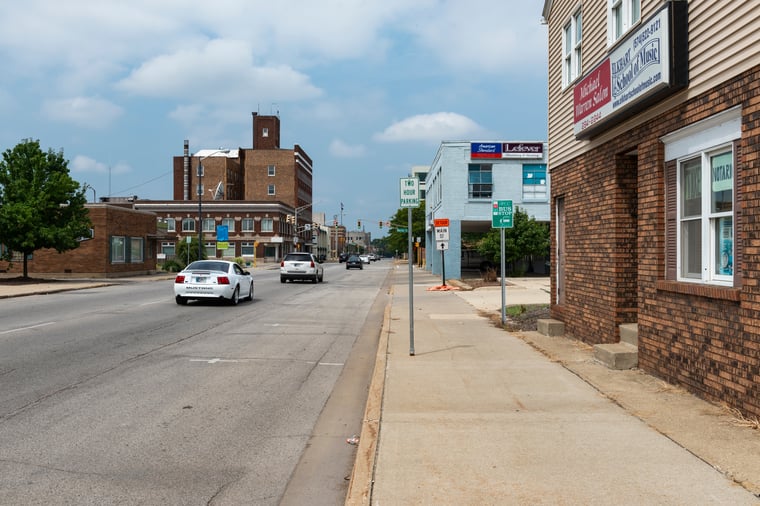 2. Affordability
Affordability is the single most important reason as to why someone will purchase a home in a specific location. The small towns that are currently thriving in the real estate market not only offer a small-town feel, but affordability comes right with it. In places like Elkhart, IN and Rapid City, SD, buyers can now purchase homes for very affordable prices. These markets took off during the pandemic because they became much more appealing once offices started to close and employees began working remote. City life is not only more expensive but can also be a bit more inconvenient. Commuting to work is not as much of a factor as it used to be so being close to offices, specifically in bigger cities, has not been a top priority for these workers. The cost of living in smaller cities is far less and that is also playing a huge role in these up-and-coming markets.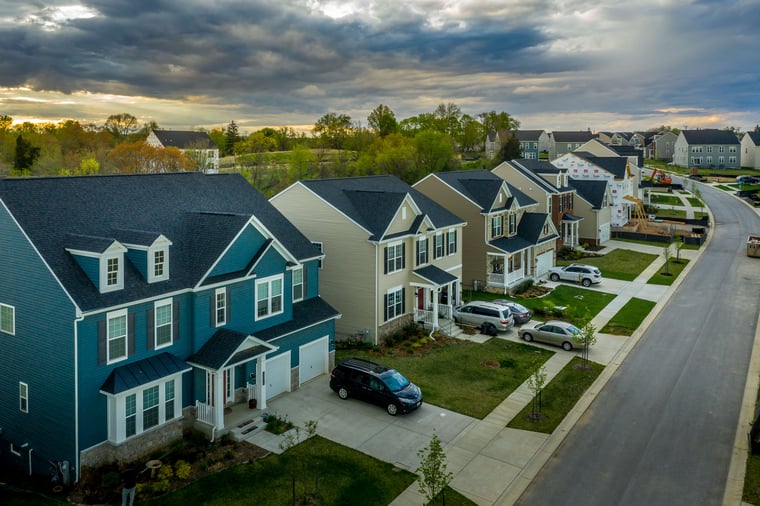 3. Record High Markets / Competition
In a time where prices are at record highs and the competition for homes is fierce, these small towns are still thriving. Although the prices of the homes in these small towns have increased, some significantly, a lot of that is due to the demand that the sellers are facing. The prices jumped quickly because buyers and even investors have seen the potential of these new markets. According to Realtor.com, prices rose in the 300 largest housing markets by 6.6%, which is a significant increase for a small-town market. A place like Elkhart has an average median price of $232,250, which was an increase of 3.7% from last year. Prospective buyers and investors have been looking into the next big markets that offer good value for home prices as well as a high quality of life, but one thing that they didn't think about was that this would take place in a much smaller market compared to the big city history. Brooklyn, NY, 30 years ago, was not a desirable place for people to move to because of the violence and lack of opportunity that Brooklyn offered, even though it was directly across the river. If you purchased a brown stone home in Brooklyn 30 years ago, you paid next to nothing, but now, the average price is $1.3 million. Talk about an investment! This is exactly what buyers and investors are looking for
in the new emerging small-town markets.

It must come as a bit of a surprise that the top emerging markets in the United States are historically, not very popular places. There is so much potential here, not only to improve your lifestyle, but investment wise, now is the perfect time to get into these markets before these areas really start to take off.
Got a question? Contact me today to chat with a financial advisor or discuss your next steps.