October 2023: Kitchen Renovation Ideas
Phil Ganz
/
5 Min Read
/
Oct 27, 2021
In the last week I have been able to eat out at so many delicious restaurants, but I want to highlight my favorite restaurant of the week, which was The Quarry Restaurant in Hingham, MA. Quarry specializes in fresh food based off the season. If a dish isn't on the menu that you've had before, it's because the chef feels that an ingredient was no longer at its peak flavor.
(Mar 27, 2023)
To start things off, I went with two appetizers which were Brussel Spouts and French Fries. The Sprouts were nice and fresh and a perfect way to start off the meal. The French fries were simply on another level and were literally the best fries I've ever had in my life. They were so good that I wanted to order two more appetizers of just French fries – they were that good! I don't know what type of seasoning that they used, but I'll tell you, it's very hard to out-fry McDonald's, but they were able to do that. Do yourself a favor and upgrade to the truffle fries, it'll be the best decision of your life. The truffle fries are hand cut and made in the Quarry. I didn't even want to get the entrée after eating these! I went with a filet mignon for the entrée and it was really good, but keep in mind that this isn't a steakhouse and they don't specialize in only steak, so don't set your expectations too high on the steak. Don't get me wrong, it was still excellent, but I do feel that ordering fish could be the way to go here. Overall, I would give the Quarry Restaurant an 8 out of 10 on the FoodiePhil scale. It's a beautiful restaurant, has a great atmosphere, and the service was very good. But on top of everything, if you order the truffle fries, you'll be the happiest person in Hingham!
My favorite part of the meal is always dessert. When people say ice cream cones make you think of your childhood, to me, Churro's make me think of my childhood, specifically my experiences with my grandparents at Disney Land in SoCal. When I see Churro's on the menu, I'll order them 10 out of 10 times, so when I saw them on the menu at Dry Rocks, you already know I placed the order! These Churro's were just perfect out of the deep fryer. They were so hot I almost burnt my little hands picking them up for the photo! Normally I don't do this, but for you guys I will. The caramel sauce was recently made, and you can tell because fresh caramel has the softest texture. There were no clumps of sugar, and it had a beautiful deep amber color, just simply delicious. This combo was so great that no ice cream was needed. In fact, this is another one of those desserts where you may want to start off with it first. I could eat Churro's all night long and really feel that they should be featured on the Food Network, or maybe even a best Churro in the world competition. Since I've only been to Dry Rocks one time, they score an 8.5 on the FoodiePhil scale. If you like good food, great Churro's, live acoustic music on the beach, then Dry Rocks is for you!
Where should I go next?! Send me your recommendations!

In previous newsletters, we have talked about the renovations that do not add any value to your home. In this week's newsletter, we would like to discuss three kitchen renovations that will increase the price of your home and why based on Realtor's recent article.
Wooden Cabinets

New Countertops / Kitchen Sink / Charging Station

Wooden Floors
1. Wooden Cabinets
Not all kitchen renovations make sense in terms of gaining value in your home. New appliances such as a refrigerator, stove, dishwasher are all fantastic items to have, especially brand new, but the return on investment for these is minimal, if there even is a return on investment. First, you will have to spend money on these new appliances, but on top of that, you will need to pay a plumber or handyman to correctly install these items, which are not cheap and will set you back a couple thousand dollars. One kitchen renovation that will increase the cost of your home is refreshed cabinets. Cabinets are one of the most expensive items in the kitchen, and the price really varies because it depends on how many cabinets your kitchen has. According to HomeAdvisor.com, the average cost of cabinets is $6,670, so it is not a cheap when swapping out the old cabinets for the new ones. One way to avoid purchasing new cabinets altogether would be to put a fresh coat of paint on your existing cabinets. This will have an instant impact visually, but also will increase the cost of your home! A Satin or brushed finish will avoid fingerprints being shown as well. All in all, new cabinets are a great investment and will increase the cost of your home, but so will a fresh coat of paint.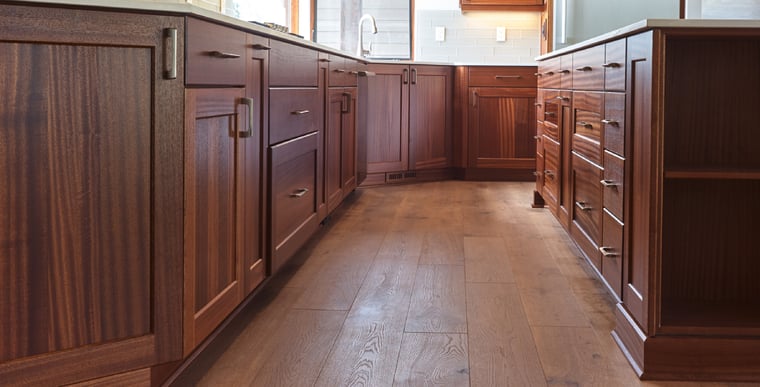 2. New Countertops / Kitchen Sink / Charging Stations
Let's be real, countertops are not cheap! But this is one item that prospective homebuyers will judge the home by (along with appliances and bathrooms). Real estate professionals also feel that fresh new countertops are essential when going through the home-buying (or selling) process. Although there is a lot of prestige in granite countertops, what is most popular right now is a light-colored quartz countertop. When buyers are touring homes, you wouldn't think that the kitchen sink would have so much importance. But it's very important to have a brand new (or relatively new) kitchen sink because it will pop that much more. It is not a good look to have an old kitchen sink because the wear and tear will be much more visible on a sink compared to other items in the home. One of the most popular, new items, is charging stations. With smartphones and tablets taking over the world, it's great to have easy access to charging stations, which are generally on the side of the kitchen countertop. This is not necessarily something that homebuyers must have, but while touring an open house, seeing a charging station is a pleasant surprise!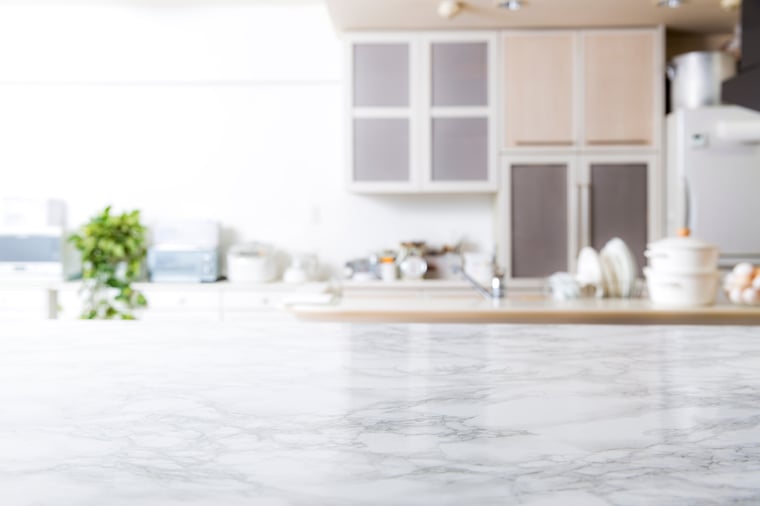 3. Wooden Floors
Last, but certainly not least, wood floors are a must have – especially in the kitchen. Not only are these floors easy to clean, but they look so much better compared to tile or carpet (who would really put a carpet in the kitchen anyway?!). The best part about wood flooring is that it's relatively inexpensive, costing between $3-$7 per square foot for materials, and $6-$12 per square foot in labor to install, according to realtor.com. Wood flooring will add a nice touch to the kitchen as well as adding value to the home overall. The appearance will showcase the natural beauty of wood grain and make the kitchen more elegant. They are also very durable, and if they need a quick touch up, they are very easy to sand down and refinish. We feel that wood flooring in the kitchen is absolutely the way to go!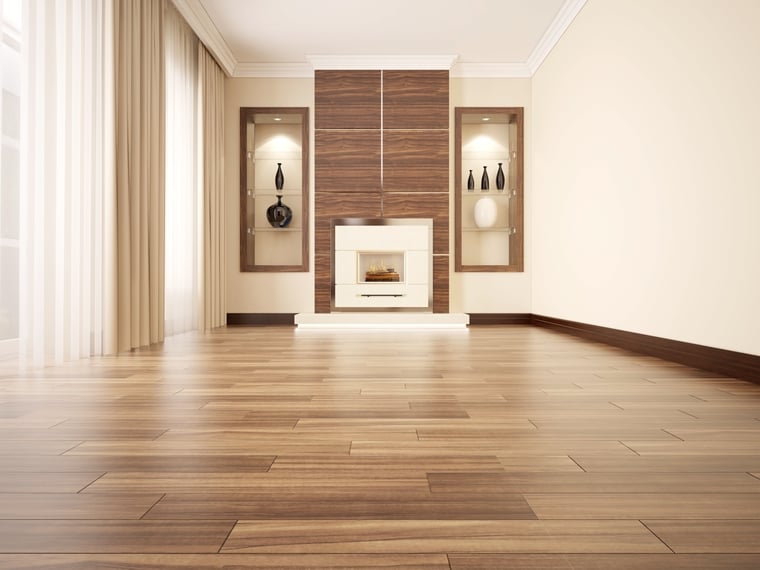 There are many kitchen renovations that simply do not make sense, but there are many kitchen renovations that do, and will pay off in the long run. Refreshed cabinets, new countertops, kitchen sink and charging stations, as well as wood flooring, are very important to your home, visually and financially. We would highly recommend taking steps to move forward on any of these if you find that your kitchen could use a little TLC.
SHOUTOUT: If you are Seeking Real FLIPPER/Design Teams/Duo's or Contractor/Design Team Duo's in Florida. Please reach out to Lisa and Debbie Ganz at twinstalent@gmail.com!

If you would like to take part in a short interview for our next newsletter/blog please click here.

Are you a realtor, attorney, financial advisor, etc. looking to promote your services for FREE? Sign up here to be published on our website and get the chance to be featured in top publications such as The Wall Street Journal and Business Insider.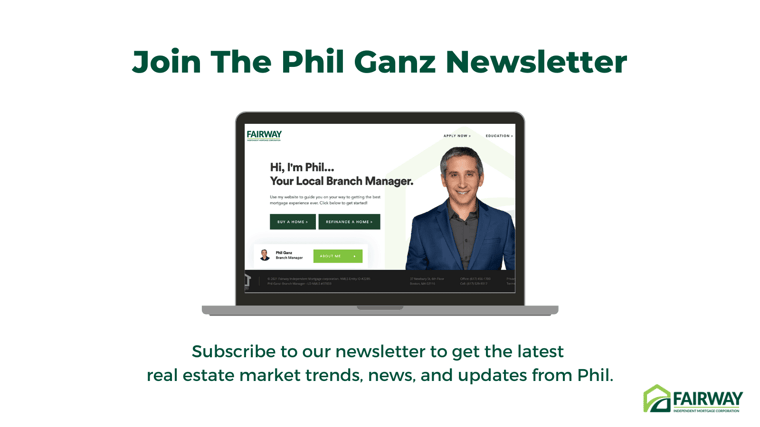 To learn more about the real estate market, check out our weekly newsletter where we talk about food, real estate, and mortgages! Got a question? Contact me today to chat with a financial advisor or discuss your next steps.