October 2023: Mortgage Rates Nationwide Are Increasing
Phil Ganz
/
4 Min Read
/
Oct 13, 2021
The trip to Key Largo is still fresh on my mind, so I want to do a food review of some of the freshest food that you will find in all Key Largo, and that is from Harriette's Restaurant. Harriette's was established in 1982 and has an incredible family feel. They are consistently rated #1 on Yelp and Trip Advisor, the locals love them, and they attract visitors from all over the United States.
(Apr 1, 2023)
They specialize in huge muffins, and they've become so popular they are now a local legend. I started off with the county benedict and this certainly did not disappoint at all. What really stood out about this meal is how fresh the bread was, it was literally straight out of the oven. All the bread is made in-house, and everything was so incredibly fresh. From the eggs to the gravy to the bread, everything really came together perfectly on this dish. I had to get a muffin because that is what everyone raves about, so when in Key Largo, you must go with the Key Lime Muffin!
This muffin was so special because it really didn't taste like a muffin. It was crunchy and creamy, and the flavor profile was to die for. This is also the first time I've had a muffin that didn't lose flavor. I'm not really a muffin guy, but this was just unreal. They have all sorts of flavors for the muffins, so don't think Key-Lime is the only option. They've got everything from apple pie muffins to oreo filling. The homemade aspect and bakery are what really make Harriette's stand out. I personally feel that Harriette's came up with their own category because their muffin is really not a muffin. It may look like a muffin, but it's better than a muffin. When you open it up, it really resembles a pie more than anything, so we will go ahead and call their muffins 'Puffins'. If you enter their muffins into any muffin contest, it's like entering a car into a horse race. I messed up and ordered the muffin after I completed the meal, if I had a chance to do this all over (which I will when I go back next time), I will be ordering the muffin first! I didn't get to try everything on the menu that I wanted, but I went with the most popular items, and I can see why these are the most popular. On the FoodiePhil scale, the Puffin gets a 10 out of 10, which is the first time FoodiePhil history where I have given a rating that high. Overall, Harriette's get a 9 out of 10 on the FoodiePhil scale, and let me tell you why. You can't give a restaurant a 10 out of 10 rating unless you've been there more than three times. It takes about three times to develop a fair critique of what they don't do well. Overall, Harriette's is better than homemade because nothing that is homemade is as good as this place, and it's something that you simply can't make at home. Do yourself a favor and go to Harriette's the next time you're in Key Largo!
Where should I go next?! Send me your recommendations!

In this week's newsletter, I want to talk about the recent spike in mortgage rates and highlight three key points as to how this will impact the industry based on Rocket Mortgages's recent article.
How will this impact refinances?

How will this impact new purchases?

What to do if you're currently house hunting?
1. How will this impact refinances?
Over the last few weeks, mortgage interest rates have seen a sharp increase, and this has really impacted the refinance market. According to a recent article by CNBC, total application volume dipped nearly 7% last week compared with the previous week. The demand for refinancing is largely due to the weekly interest rate movements, and with the increase in mortgage rates, we are now looking at the lowest level of refinancing applications in the last three months. With higher rates coming out, they are reducing current homeowners from looking into a refinance on their current homes. Many feel that they have missed the opportunity to refinance due to the higher rates, but that is not entirely true. If you purchased a home over 5 years ago and have not refinanced already, you likely have an interest rate that is still higher than what the current rates are. The average refinance rate is 3.14%, so if you are living in a home with a mortgage rate of over 4.5%, it is still worth looking into your options as you can still save money by doing a refinance.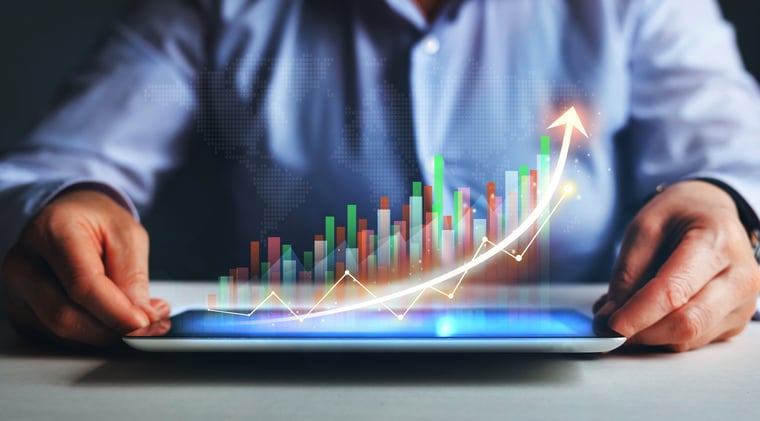 2. How will this impact new purchases?
The increase in interest rates is also impacting the market for new home purchases. Applications have dropped by 2% over the last week and are 13% lower compared to a year ago, according to Rocket Mortgages's recent article. Although this drop mainly pertains to conventional loan applications, it doesn't mean all applications took a dip. Government loans, which are mainly used by lower-income borrowers, saw a 1% increase in applications. With interest rates still on the rise, it does not mean that now is not a good time to make that purchase. In the 2010s, the average interest rate for a conventional loan was 4.69%, well above today's average. In 2019, rates declined and in January 2020, the average rate for a 30-year fixed rate was roughly 3.7%, still, a decent amount higher compared to today's average interest rate. All in all, the interest rates are a big factor in home purchases, likely the largest factor but that doesn't mean you should stay away from a home purchase at this time.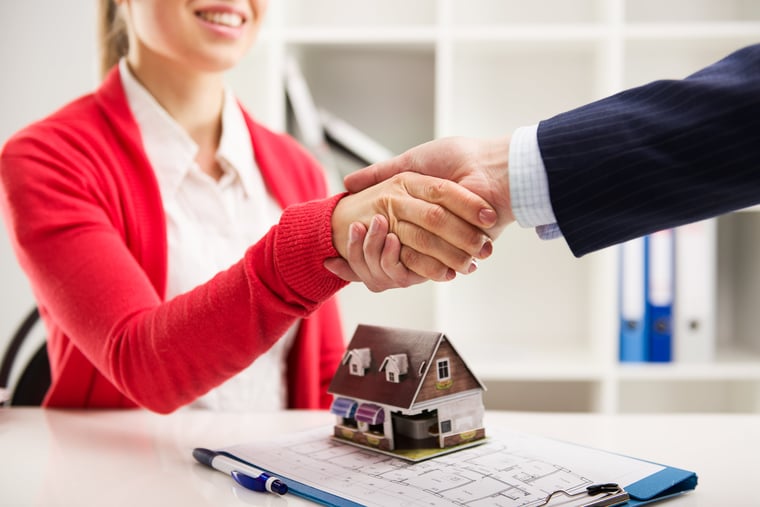 3. What to do if you're currently house hunting?
If you're currently in the market to purchase a home, we would recommend that you stay the course and continue to move forward. Despite the interest rates going up the last few weeks, the rates are still low and now is still a great time to buy. With rates expected to go up in 2022, now is the time to lock-in. There are also a few ways that you can lower your interest rate, and one would be by putting down a larger down payment. This will lower your loan-to-value ratio (LTV). By doing this, it makes you less risky to lenders and could potentially qualify you for a lower interest rate. With refinances and new home purchase applications slightly declining over the last couple of weeks does not mean that you should hold on either. If your current mortgage has a 4% interest rate or higher, now is definitely the time to refinance your home as it can save you thousands of dollars by doing this. If you are currently looking to purchase a home, we would recommend that you continue to move forward with this. If you wait, there is a strong chance that when the time comes for you to purchase a home, the interest rates will be higher than they currently are now.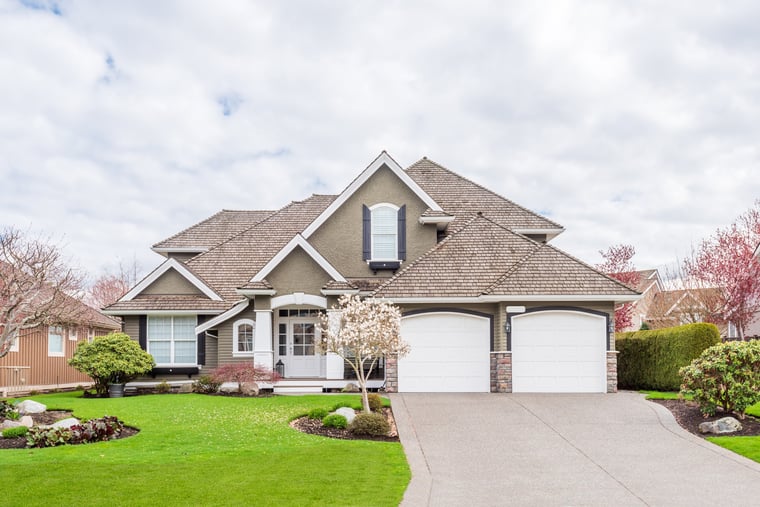 We feel that the interest rate on a mortgage is the single most important aspect of the home buying and refinance process. With rates still low, it makes the most sense to take advantage of this while you can. We are at an interesting time where rates are going up, but they're still relatively low. We feel that the rates will not adjust too much from now until the end of the year, however, 2022 could be a totally different story.
If you would like to take part in a short interview for our next newsletter/blog please click here.

Are you a realtor, attorney, financial advisor, etc. looking to promote your services for FREE? Sign up here to be published on our website and get the chance to be featured in top publications such as The Wall Street Journal and Business Insider.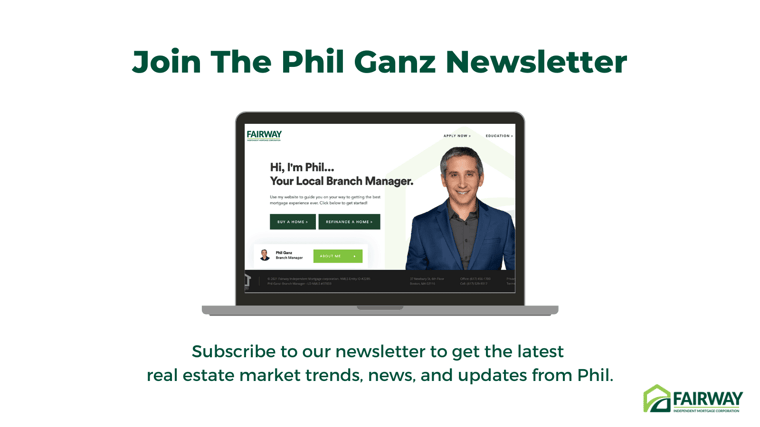 To learn more about the real estate market, check out our weekly newsletter where we talk about food, real estate, and mortgages! Got a question? Contact me today to chat with a financial advisor or discuss your next steps.