October 2023: Rent is Rising Nationwide
Phil Ganz
/
4 Min Read
/
Oct 05, 2021
Last week I had an absolute feast at one of my new favorite restaurants, Dryft. Dryft is in Revere and is a high end, beachfront, dining destination with panoramic views of the Atlantic Ocean and is a very short ride to downtown Boston. At Dryft, they serve up classic New England dishes with a focus on fresh seafood, local ingredients, and house made pasta.
(Mar 26, 2023)
This food review is going to be a little different because I've got 6 dishes to review (that's right, I went there with a BIG appetite). I started things off with the Crab Cakes which were fresh, and the slaw really made the flavors pop. This was a fantastic way to start off the meal. Next up, I went with the Buffalo Cauliflower which had a great crispiness and topped with the blue cheese and the crunch of the celery, this was a very enjoyable dish and something I would highly recommend for a starter dish. The next dish really blew my mind because I honestly did not think I would like it. I went with the Grilled Octopus, which also came with a side of mashed potatoes, spinach, and chorizo vinaigrette. This dish was so tender and toasty and really took me by surprise. It's not something that I would typically order, but Dryft changed my mind on that! For the big dish, I went with a Prosciutto Wrapped Haddock, and this was just so fresh. The star of this dish was the quinoa tabouleh!
Okay, I'm not done yet because we now have the Swordfish to review! This was a great size for a swordfish, and it was literally cooked to perfection. It also came with mint tzatziki which was a great add-on to the swordfish and really brought the meal together. Finally, I had to try dessert and went with Brownie a la Mode with ice cream. This was a gooeyness magic! The dessert was so good that you may want to kick your meal off with it! This was a nice molten lava brownie that melts your ice cream. When you go to Dryft, you must also order a Dark and Stormy. They use real Gosling's rum with actual ginger beer, and this too, was perfectly made. Dryft has a very fun and vibrant atmosphere, and the acoustics were not too loud at all. My favorite course out of the 6 that I had was the Octopus and it's really because I didn't think I would like it but it was a delightful surprise. If you are looking for a restaurant that you haven't been to, then take a spin to Dryft. The staff is on point, and they've got a great atmosphere. On the FoodiePhil scale, Dryft scores high, at an 8.8! Between the food, lively atmosphere, and incredible staff, I just loved the place. The overall value was an A, and I really can't wait to get back to Dryft!
Where should I go next?! Send me your recommendations!

In this week's article, I want to highlight three observations that the impact of rising rent costs is having on renters and why now could be the best opportunity for you to buy based on CBS News' and CNBC's recent article.
More certainty in the job market / high demand for apartments

Young people are moving out on their own as pandemic restrictions end

Why now is the time to start considering a home purchase
1. More certainty in the job market / high demand for apartments
Many of us know about the competition for homes that hit the market these days. They are being purchased in record times and many are being purchased above the listing price. What many people don't know is the fierce competition for apartment rentals. you would think that this is taking place in large cities, but it's really the smaller cities that are seeing the biggest spike. Landlords are used to getting a handful of applications, but they are now seeing 100 plus applications for one apartment. These prospective renters are offering to pay an entire year rent up front, or even offer a little more than what the apartment is being listed at. After rent's dipped a bit last spring, rent across the United States have recovered and then some. According to CBS news, big cities are also seeing a spike, as 44 of the nation's 50 largest metro areas rents have surpassed where they were before the health crisis. The median rent, nationwide, reached a record high of $1,575 this summer which is an 8% increase from last year. With everything opening back up, this could just be the beginning of rising rent.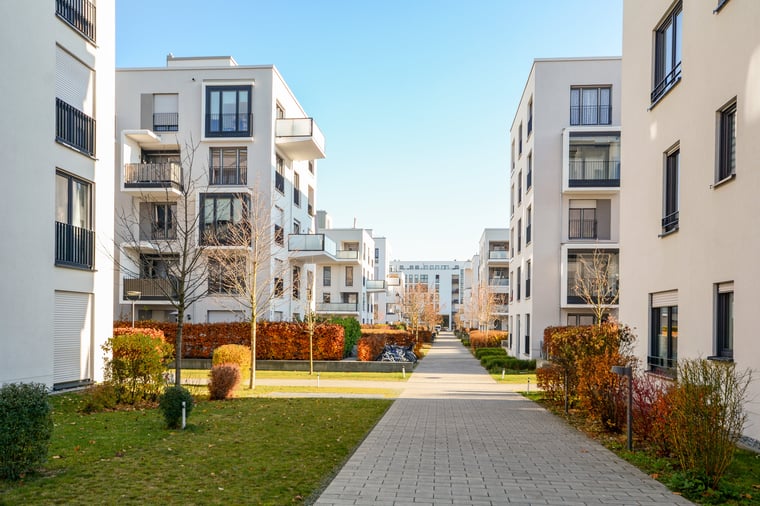 2. Young people are moving out on their own as pandemic restrictions end
When the pandemic first hit, many people were leaving cities and others were moving back in with family members, but that is now changing. With cities opening back up and workers going back into the office means people are on the move again. With people on the move, it's putting a lot of demand on rentals, and that's not just in big cities like NYC and LA. According to CNBC, midsize markets like Boise, Idaho, are growing faster than in larger areas like San Francisco. With the younger workforce feeling comfortable enough to get out and explore new housing opportunities, it has created a demand in many affordable cities that can potentially turn these cities into the least affordable by the end of the year given the demand. Renters were able to benefit from the price reductions in 2020, but those are now in the past and likely not coming back. Landlords can raise the price of rent with the demand being so high at this time, and it is really working in their favor. Millennials are at the point in their lives where we typically see them moving into homes and out of the rental game. But with the shortage in the market, it's been challenging for these people to lock down a home which has forced to keep renting.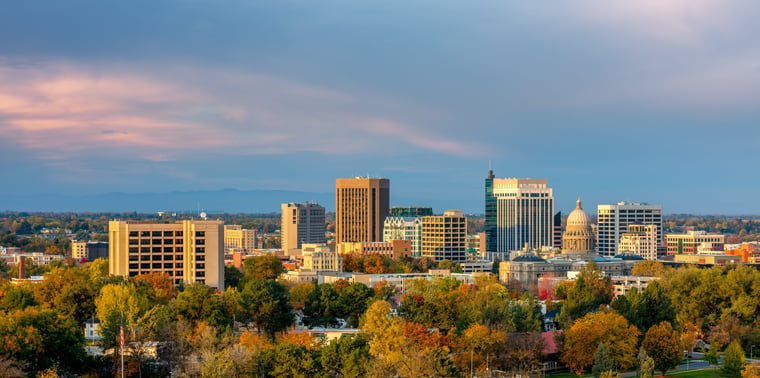 3. Why now is the time to start considering a home purchase
Now is the perfect time to consider that first home purchase. Renters, on average, are spending more than 30% of their monthly income on rent. If you can work remote, you can relocate to a place where housing costs are not on the rise as much as the cities. Although this is not an easy fix for everyone, the ability to work remote has helped lesser-known markets thrive. When you own a home, you are building equity, but when you are a renter, the money goes out of your account and straight to the landlord, and the only thing that you really get in return is a place to live. Another big reason to consider purchasing a home is to take advantage of the low interest rates because these rates are bound to go up in the very near future. We understand the struggles of purchasing a home at this time, mainly due to the shortage on the market compared to the demand that we are seeing. But that should not discourage prospective homebuyers from at least exploring to see what is available in the market.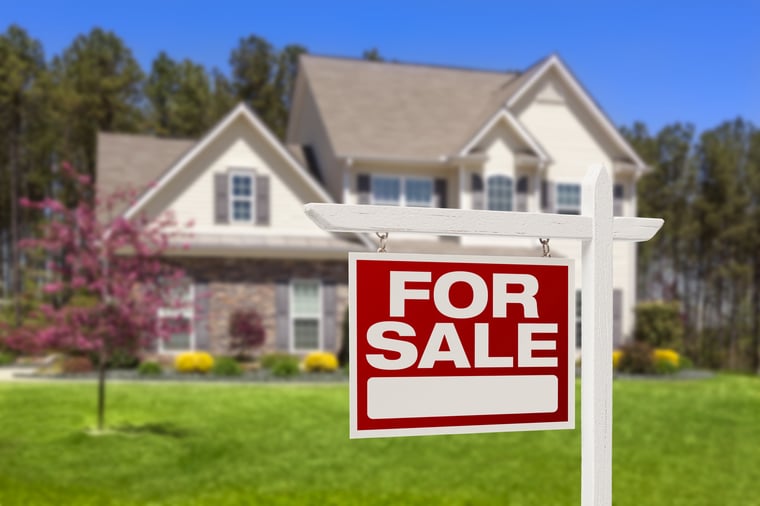 Overall, we understand that some do not have any choice but to rent at this point. The disadvantages that renters are facing not only with the rising costs of rent, but also the demand that is taking place in the rental market could be a perfect reason for them to consider a home purchase. It's easier said than done, but keeping your options open is key in the rental and home purchase markets.
If you would like to take part in a short interview for our next newsletter/blog please click here.

Are you a realtor, attorney, financial advisor, etc. looking to promote your services for FREE? Sign up here to be published on our website and get the chance to be featured in top publications such as The Wall Street Journal and Business Insider.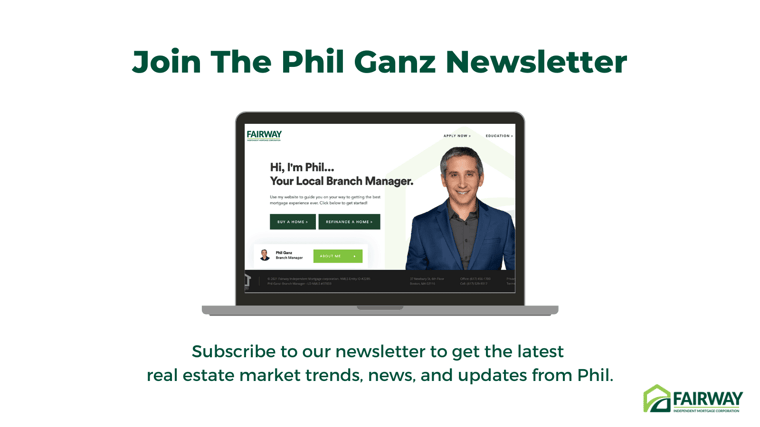 To learn more about the real estate market, check out our weekly newsletter where we talk about food, real estate, and mortgages! Got a question? Contact me today to chat with a financial advisor or discuss your next steps.