Orlando's Fun Spot America Theme Park: A Family Affair
Phil Ganz
/
4 Min Read
/
Feb 24, 2022
If you're traveling to Orlando with kids in tow, it can be hard to decide which parks to visit and when. One option that is certain to please both children and adults is the popular Fun Spot America Theme Park. This theme park offers a range of rides and other attractions, including roller coasters, water slides, and live entertainment throughout the day.
(Mar 27, 2023)
The greatest aspect of Fun Spot America Theme Park is its ability to provide fun for every member of your family regardless of their age or interests.
Not only does this park offer plenty of fun and exciting rides and activities, but it also has plenty of family-friendly restaurants that can be great places to meet up with friends or family and grab a bite. This article will give you insight into what you can expect at Fun Spot America, along with tips and strategies to help you have the best time possible while you're there. If you want to find out more about this world-class destination in America and why it's such a fun family destination, keep reading.
Park Location
Fun Spot America theme park, located in Orlando, Florida, is a 100-acre theme park that takes guests back in time with a collection of family-friendly rides and attractions. The main address is 5700 Fun Spot Way, Orlando, FL 32819, United States. The theme park is just a few minutes from Downtown Orlando, about 25 minutes from Orlando International Airport, and one hour from Daytona Beach. You can find this park in a beautiful area that features other amazing parks like WonderWorks Orlando and Gatorland.
What to Find in Orlando's Fun Spot
With over ten rides and more than a dozen slides, there are plenty of options for families looking for some solid hours of fun. Rides range from kid-friendly kiddie coasters and merry-go-rounds to thrilling coasters designed for grownups. Rides vary from mild and tame, like a mini-train ride to wild roller coasters for older kids and adults. There's an arcade and an arcade game center with more than 20 games such as air hockey, Skee ball, and electronic dartboards.
You can take batting practice or climb into one of three go-karts for a spin around Fun Spot's indoor road course. There are also spots for little ones like The Bump Around Playground and The Tiny Tots Area (including pint-sized roller coasters). Both sides of your family will be able to enjoy themselves on something, so you can all feel like one big happy family.
Visitors can also learn about fun facts of Florida through exhibits inside The Eye on Florida Theater.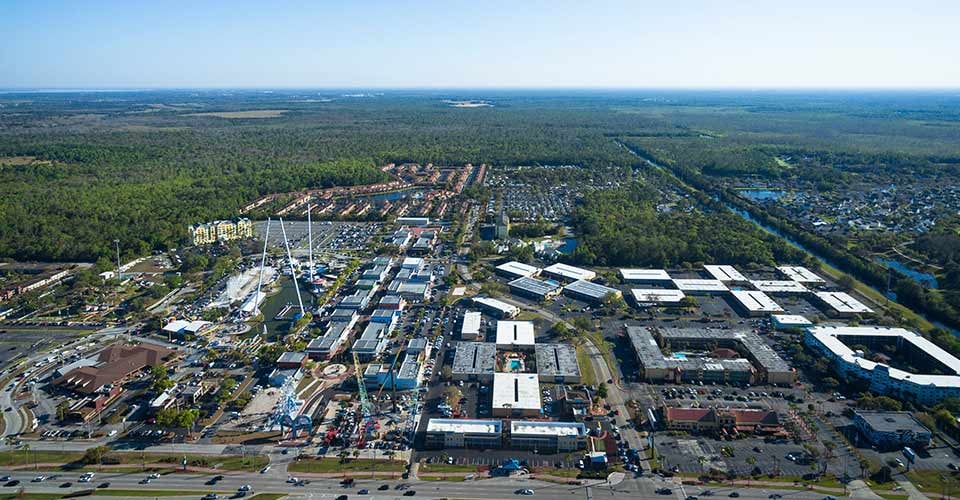 Reasons to Visit Orlando's Fun Spot With Your Family
Visiting Orlando's Fun Spot with your family can be one of the most fun, exciting, and memorable vacations you'll ever have! From the moment you step through the front gates to the time you leave, you and your family will have fun in abundance with all of the attractions and activities this fantastic Orlando theme park has to offer.
Whether you are traveling with your family or simply looking for something to do during your next family reunion, then a visit to Orlando's Fun Spot may be just what you need. Below are five great reasons why visiting Orlando's Fun Spot with your family can be an awesome vacation decision!
The Rides are Fun and Safe
The motto at Fun Spot is safe, clean, and fun. All rides are designed for all ages, so you can go on as many rides as you want. This is a great option for families with children of different ages. This is also good for parents who don't want to ride anything scary. The park is well maintained and always clean, ensuring a great time for all.
Enjoy a Great Meal
You don't have to look hard to find a great meal in Orlando's Fun Spot. You'll find many amazing eateries, and you're sure to enjoy your time at these places. The park has a lot of items on its menu, but there are a couple of grubs that stand out as family favorites. For instance, you have onion rings, burgers, hot dogs, and more. The meals are also affordable and tasty.
Plenty of Places to Shop
From sporting goods to electronics, toiletries, clothes, outdoor equipment, and more, you'll find everything you need at Fun Spot. A lot of stuff here is more affordable than other theme parks around.
Parking is Free
Though it may seem minor, parking is a huge cost saving at Fun Spot America. Every parking space at Fun Spot Orlando is free, so you don't have to worry about wasting money on unnecessary parking. However, free parking comes on a first-come, first-served basis. If you show up during non-peak hours, your parking will be free even if crowds are high.
Friendly Weather and Site Safety
This location is known for its safety and family friendliness. The park has been built with kids and public security in mind, so you can take your whole family there without worrying about their safety. The weather in Orlando is perfect year-round, so you never have to worry about planning for unexpected rain or snow days.
Affordable Pricing
Orlando's Fun Spot America prices are very affordable, especially compared to other theme parks. All of their single-day pass tickets are just $59.95 or less, and if you buy a season pass in advance, you can get them even cheaper (down to $109.95 for a 3-park season pass).
A Variety of Family-Friendly Events
If you're into family-friendly events and activities, check out their impressive calendar of events, from the HUGE Mardi Gras event to the annual Night of Gold. Kids can also trick-or-treat at their favorite park characters during special holiday celebrations like Halloween Fest or Christmas. Most of their events don't incur any extra cost to you.
You'll Create Happy Memories.
Families who visit Orlando's Fun Spot create happy memories together. You'll all have so much fun you have never had before! Memories like these will be treasured for years and help forge life-long bonds between loved ones. An unforgettable roller coaster ride will make a part of your children's most cherished childhood memories.
Bottom Line
Fun Spot America Theme Park in Orlando, Florida, is a family-friendly theme park that offers plenty of activities and things to do for the whole family. Because the park doesn't require any minimum height or age requirements, it's an ideal destination for people of all ages and interests, whether you're traveling with kids or want to go on more thrill-seeking rides by yourself. Whether you're looking to escape from the heat or take advantage of the great deals Fun Spot has every day, it's worth your time to visit this fantastic establishment.
Interested in learning about becoming a resident in Florida or moving there? Read more.