Orlando's WonderWorks: Amusement Park of "Edu-tainment"
Phil Ganz
/
4 Min Read
/
Feb 19, 2022
With multiple interactive exhibits and attractions, Orlando's WonderWorks is one of the world's largest, most educational theme parks of its kind. You'll find one-of-a-kind amusements designed to stimulate your imagination and challenge your brain, including virtual reality adventures and the world's tallest indoor waterfall.
(Mar 26, 2023)
This destination combines the thrills and spills of an amusement park with education and entertainment, and the result will appeal to people of all ages, from children to adults. This article will discuss everything you need to know about this world-class attraction in Orlando, including things to do there and make your trip memorable and worth it. Read on to discover more!
Where is it Located?
You'll find WonderWorks Orlando in 9067 International Dr, Orlando, FL 32819, United States. It's a few minutes away from Disney World in Orlando, Florida. While it's a little ways off the main street, it's only about 15 minutes from popular downtown attractions like SeaWorld and Universal Studios. You can visit their website to find more information about their offers, open hours, tickets, and more. There are plenty of hotels nearby as well (click here for a list).
What is Inside?
WonderWorks isn't like most traditional amusement parks. If you want to get an adrenaline rush at WonderWorks, you won't be disappointed since there are lots of activities to give an adrenaline rush. However, instead of relying on adrenaline bursts through rides as most amusement parks do, WonderwWorks amusement park relies on high amounts of educational entertainment to keep patrons excited and interested in going there again and again.
Orlando's WonderWorks is an educational entertainment center in Orlando. It's a blend of traditional amusements like rides and games but with a more educational twist. In short, they focus on interactive exhibits that teach you something while entertaining you simultaneously. This makes it a great way to spend some time with friends or family while still learning something new. In your day at WonderWorks, you'll find that there are several different attractions geared towards your entire group, from littles to adults.
Anyone that has visited Orlando's theme parks knows it can be quite overwhelming; with so many attractions to choose from, it can be difficult to decide which ride or show you want to visit. This is especially true for families with young children who might not know where they would enjoy spending their time most. Generally, below are the most common—attractions, activities, things, name them—you'll find in the Orlando WonderWorks amusement park:
Extreme weather zone
Physical challenge zone
Space discovery zone
Wonder art gallery
Light and sound zone
Imagination lab
Indoor ropes course
4D XD simulator ride
Laser tag arena
How Much Does it Cost?
Entry costs below $30 for guests 12 and over and includes unlimited access to all exhibits as well as a limited number of fun facts tickets. Children 5 to 11 years pay below $20 each, with unlimited access to all exhibitions. In most cases, children four years and under can get in free (but aren't eligible for unlimited access for most fun facts). Orlando residents can score a discount by purchasing either an annual pass or one that's good for multiple visits.
Sometimes there are discounts available for groups of 10 or more (or if you book in advance). Orlando's WonderWorks also offers affordable fun family packages to spend all day together having an amazing time. While admission is steeper than traditional amusement parks, parents say it's well worth it; some compare it to visiting a theme park like Universal Studios or Disney World without long lines or high prices.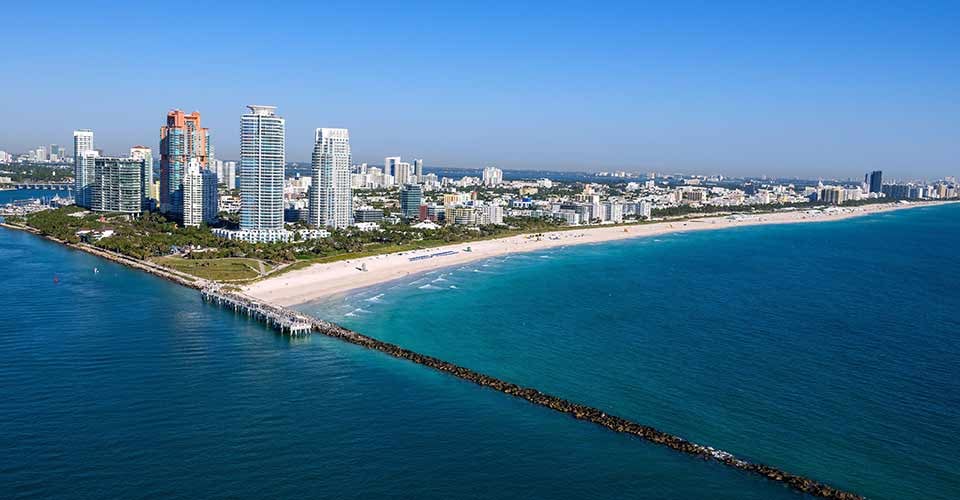 Who Should Visit Here?
For anyone who has ever wanted to learn how physics works, this is probably a perfect place to start. Anyone who wants a break from school or work, including residents and tourists looking for a great time in Orlando. Families, students, and anyone on spring break or looking for something different can visit Orlando WonderWork. Because of its immersive and interactive nature, it's also great for teens and adults who want an interesting experience to learn something new while engaging in team-building activities.
If you want a place that both adults and kids can enjoy and learn together, look no further than WonderWorks. Just be sure to get tickets ahead of time and make reservations for you and your companions if possible. It is fun for everyone in your family.
Why Should You Go?
There are many amusement parks to choose from in Florida, the U.S, and worldwide. However, if you're looking to visit one of the best amusement parks in the world, you may want to stop at Orlando's WonderWorks. This amusement park is unlike any other because it combines education and entertainment, translating to "edu-tainment." This means you'll engage in various educational and entertaining exhibits where each has its unique curriculum for your specific group (kids and adults).
WonderWorks is an extraordinary way to spend some time with your family and friends while allowing you to learn new skills and concepts that you would have never been able to if you were standing around at a traditional amusement park. This can be anything from how electricity works, how to improve your photography, or even learning about finance and lab theories/practicals. It's a highly recommended destination to visit on your next vacation.
The following are more intriguing reasons to visit Orlando's WonderWorks amusement park:
It's affordable
It's an indoor and climate-controlled theme park, so you don't have to worry about outdoor weather conditions.
There are a lot of science, real-life, and physics challenges to try.
You can engage in some interesting arcade games.
It's an excellent destination for thrill-seekers.
When to Visit?
The best thing about Orlando WonderWork amusement park is that they are always open from Monday to Sunday. So you can visit the place during business days or on weekends. However, weekends are a great time for families to stop by when everyone is off from school or work and can make a day of it. If you want a more romantic setting, go during weekdays when it's less crowded.
Bottom Line
Amusement parks are some of the most popular and busiest places on vacation, attracting thousands of visitors who want to take part in the thrills of the rides, escape the boredom of other attractions, or hang out with their friends and family.
But what if you want something a little more educative and entertaining than your average amusement park? If you're looking for that something different to do in Orlando, Florida, look no further than WonderWorks! WonderWorks offers interactive exhibits that blend education and entertainment in ways you haven't seen before.
Interested in learning about becoming a resident in Florida or moving there? Read more.