PCS to Air Station Clearwater Coast Guard Base | Florida
Phil Ganz
/
8 Min Read
/
Dec 07, 2022
When that PCS is to a place like Air Station Clearwater Coast Guard Base in Florida, you can look forward to an excellent new assignment and some fun times off base.
This guide provides all the information you need to know to make your move to Air Station Clearwater Coast Guard Base successful.
What Does a PCS Move Entail?
A permanent change of station refers to the relocation of a service member and their family from one duty station to another.
This move usually involves relocating your household goods, arranging transportation for family members, and finding suitable living accommodations in the new location.
While moving to a new city offers exciting adventures, you must plan meticulously to ensure that the PCS move is seamless.
Types of PCS Moves
There are two categories of Permanent Change of Station moves CONUS and OCONUS. Here's a more in-depth look at each:
CONUS PCS
CONUS, or the Continental United States, refers to the 48 adjacent states and the District of Columbia. If your recent PCS move is to Air Station Clearwater Coast Guard Base in Florida, it's considered a CONUS PCS move.
When receiving a Permanent Change of Station order for CONUS, you usually have more freedom to choose where you want to live. You can opt to stay on base or find living accommodations off base. Members making a CONUS PCS can use a Transportation Service Provider (TSP) to move household goods.
You and your family can fly out to your new station via a commercial airline or government flight. The government typically pays for the costs of the move. Once the US Transportation command receives your request, they'll start making arrangements on when and how to load and unload your goods.
You can also arrange your move personally and have the government reimburse you 95 percent of what TSP movers would have charged you. If the amount you're reimbursed exceeds the actual amount you spent, you're allowed to keep the difference.
One of the main benefits of moving your belongings is that you can load and unload your belongings at your convenience. You also get to choose the specific movers you want and schedule moving dates that suit you.
Keep in mind that there are restrictions on the shipment weight for CONUS PCS moves. The maximum allowable weight for a household goods shipment depends on your rank. The government doesn't pay for pet transportation costs, so you'll need to pay for that out of pocket.
OCONUS PCS
OCONUS stands for Outside the Continental United States. It's an acronym that describes Permanent Change of Station orders for those moving overseas. It includes duty stations in Guam, Hawai'i, Alaska, and other overseas locations.
These moves are much more involved and require additional documentation and paperwork. Just like with CONUS PCSs, transportation costs will be paid by the government if you decide to use a TSP.
When making an OCONUS move, you'll usually get two shipments - a Permanent Change of Station Shipment (PCSS) and a Household Goods Shipment (HGS). Your PCSS shipment will contain all your essential items, such as linens, food, utensils, and personal items necessary for living in the new location.
Your HGS will contain the rest of your furniture and belongings. OCONUS moves may also require you to arrange for a passport, visa, immunization documents, and other paperwork needed for international travel.
With an OCONUS move, the government will pay for storing your belongings within the continental United States so that you can make the transition overseas without worries. They'll also pay for the shipment of one privately owned car.
Getting Ready for a PCS to Air Station Clearwater Coast Guard Base
Once your PCS order comes, it's time to start preparing for your move. Relocating to a new city is no walk in the park, especially if you live off base.
Follow these steps to settle in as smoothly as possible:
Start Things Early
You'll be surprised at how much time moving a house can take, with moving experts putting the entire process between 12 weeks and 6 months. Starting early reduces the chances of any last-minute issues, delays, and stress.
Take the time to familiarize yourself with any restrictions or regulations about PCS moves. If you'll be using a TSP, contact them early and square away any details, including your moving date. All paperwork should be done to avoid any delays during the move.
This is also the time to enquire about your shipment weight limits. This way, you can decide what to take and leave behind.
Have a Checklist
Having a checklist lets you keep track of progress and helps to make sure that everything is remembered. Include everything, including making copies of documents and arranging storage for valuables.
It's also important to remember that all military personnel must travel on orders, so make sure you have an electronic version or hard copy of your Permanent Change Of Station Order. This document will be required when checking into Air Station Clearwater Coast Guard Base and when traveling by air or applying for visas overseas.
Make a Plan for Your Pets
About 85 million US households have pets, and most consider them part of the family. Having a pet during your PCS move will make things a little more complicated, but you can pull it off with some planning. The government does not cover pet transportation costs, so you'll need to make arrangements for that out of pocket.
The good news is that some pet relocation companies can help with this. They can provide information like shipping kennels and other essential items to ensure your pet's safe travel. And if you're moving overseas, they usually arrange quarantine periods and other paperwork required in foreign countries.
Get a Moving Quote
Comparing prices will let you find the best deal and ensure that your PCS is cost-effective. Whether you're using a TSP or self-shipping, it's important to get quotes from multiple sources before settling on one option. Remember to include any additional services, such as storage or packing materials, when getting quotes.
Get referrals from people you know on reliable moving companies before settling on one. This will reduce the chances of getting into contractual disputes or falling victim to a rogue mover.
Pack Strategically
Packing can take up a lot of time. To make it more efficient, divide all your things into furniture, kitchen items, and clothes. Then prioritize which items you need to pack, depending on their importance or fragility.
Pack the nonessential items, such as books and decorations, last. This helps ensure they're ready for unpacking when you get to Air Station Clearwater Coast Guard Base or your new home away from home.
Create an Inventory List
Creating a record of all shipped items ensures that no one has to deal with lost or misplaced items when unpacking at the new destination. If anything is lost or damaged during transit, you want to have evidence of the condition it was in before the move. Make sure to take photos of every item packed, too.
If you're living off base, keeping an inventory list is especially important since you'll need to follow up with TSPs in case of any discrepancies. This way, you don't have to pay for items that weren't shipped or were lost in transit.
Contact Your Movers
Now that you've gone through all the packing steps, it's time to contact your movers. Depending on who you're using, they should be able to advise you on how to prepare for the move and what you need to do before they arrive.
Try and schedule a date with them as early as possible so that everything is ready when you reach Air Station Clearwater Coast Guard Base. This avoids any delays in getting settled into your new home.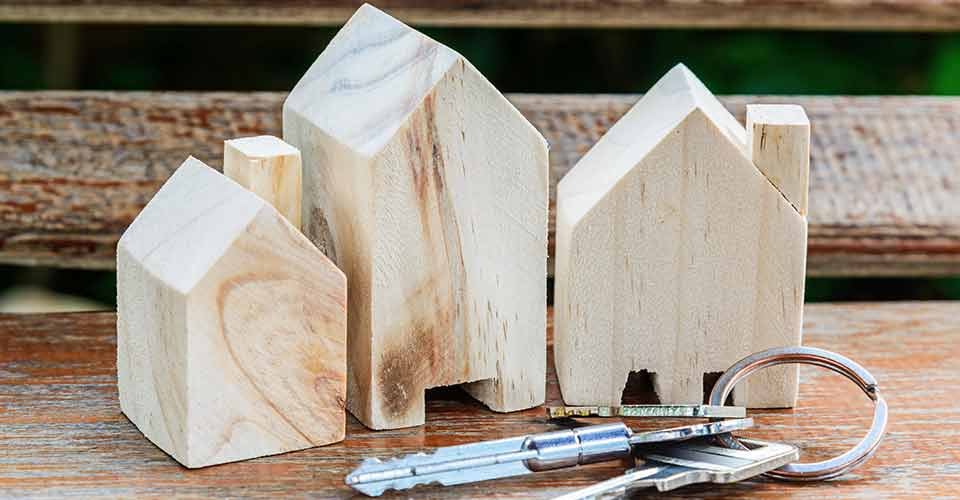 What to Expect at Air Station Clearwater Coast Guard Base
Your new life at Air Station Clearwater Coast Guard Base is sure to be exciting and rewarding. Here are five reasons you'll love living in the area.
Beautiful Natural Landscape
What sets Air Station Clearwater Coast Guard Base apart from other Florida bases is its location on the coast. With its stunning views, jetty islands, mangroves, and nearby beaches, you'll never be short of activities when exploring your new surroundings.
Inviting Weather
The air station enjoys a mild climate all year round. It's perfect for outdoor adventures such as fishing, golfing, or sunbathing at the beach.
Diverse Shopping and Dining Scene
No matter what you're looking for, Air Station Clearwater Coast Guard Base has many stores and restaurants to choose from. Whether you're in the mood for Mexican or seafood, you'll find something to satisfy your cravings.
Family-Friendly Activities
They'll love all the fun activities Air Station Clearwater Coast Guard Base offers if you have kids. From educational programs at the aquariums to festivals and carnivals, there's something for everyone in this vibrant community.
Excellent Educational Resources
The area is known for its outstanding educational resources, with excellent schools and universities nearby. This makes it a great place to settle down if you have kids or want to continue your education.
Living Off Base – How to Find Your Ideal Home Near Air Station Clearwater Coast Guard Base
Landing the home of your dreams in an unfamiliar area can be challenging. Here are some tips to help you find the perfect place near Air Station Clearwater Coast Guard Base:
Arrange Financing
With houses in Florida averaging about well over 406,000, you're likely going to use financing to purchase a home. The good news is that you can explore various home loan options to fit your budget. VA home loans are especially popular with military personnel due to their low down payment requirements and competitive interest rates.
Whichever loan option you choose, get a mortgage pre-approval from the lender before you start scouting for homes. This will help speed up the process and give you an idea of what price range to choose.
Find a Competent Real Estate Agent
Having an experienced real estate agent on your side will help expedite finding a house near Air Station Clearwater Coast Guard Base. An experienced agent will know the area well and can help you narrow down potential options that match your criteria. They'll also be able to answer any questions about the neighborhood or local schools.
A real estate agent can also prove valuable when it comes to negotiating home prices. Their expertise in the market can help you get an edge when making offers on houses and ensure that you pay the appropriate amount.
Research the Local Real Estate Market
Remember to do your research on the local real estate market. Familiarize yourself with the average house prices in the area, so you have a better idea of what you can expect.
Start searching for properties online and list potential homes that meet your criteria. Be sure to factor in any commuting time when looking at different neighborhoods, as this could affect your overall quality of life. Your real estate agent can provide additional insight into the local market and help you decide which neighborhood is best for you.
Make an Offer on the Home You Like
When you find a home that fits your needs and budget, it's time to make an offer. If you already have a mortgage pre-approval, this step will be much easier as you can present a serious offer.
Your real estate agent can advise you on the best strategy to make an offer and help you negotiate for the best possible deal.
Close on the Home
Once you have accepted an offer and completed all the paperwork, it's time to close on your new home. This step involves signing all the necessary documents, paying closing costs, and receiving the title to your home.
After this, you can officially start your Permanent Change of Station move to Air Station Clearwater Coast Guard Base!
5 Top Places to Live Near Air Station Clearwater Coast Guard Base
The kind of lifestyle you want will ultimately determine the best place to settle down near Air Station Clearwater Coast Guard Base.
Here are some of our top picks in the area, which have something for everyone:
Belleair Beach
This small coastal town is an excellent option if you love being close to the beach and enjoy outdoor activities such as sailing, fishing, swimming, and kayaking. The area also has plenty of golf courses and parks for those who like to stay active outdoors.
Indian Rocks Beach
If communing with nature is your thing, consider settling down in Indian Rocks Beach. It's known for its lush vegetation and beautiful wildlife preserves that provide sanctuary to many species of birds and other animals. The area also offers a laid-back atmosphere and plenty of restaurants and shopping options.
Largo
Largo is the largest city in the Clearwater area and boasts one of the best school districts in Florida. It's great for families, with plenty of parks, playgrounds, and other recreational activities. The downtown area is also full of shops and restaurants, so you won't be at a loss for things to do.
Dunedin
Dunedin has something for everyone, from its historic downtown district to its year-round sunny weather. Outdoor activities such as biking, kayaking, fishing, and golfing are available in the area, as well as some excellent restaurant choices.
Palm Harbor
This vibrant community has a large population of retirees and is perfect for those looking for an active lifestyle. It's close to the beach, offers plenty of shopping and dining options, and even has its trolley service to get around town quickly.
What's Next?
Making a Permanent Change of Station move is no small feat, but with proper planning, it can be a smooth transition. Be sure to research the local real estate market, make an offer on the home you like, and close on your new residence before you start packing up and relocating.
For anyone moving to Air Station Clearwater Coast Guard Base, plenty of great neighborhoods around provide something for everyone's needs and preferences. The key is to find the one that fits your lifestyle so you can settle in and make Air Station Clearwater Coast Guard Base your home.