PCS to District 7 Coast Guard Base | Florida
Phil Ganz
/
8 Min Read
/
Dec 14, 2022
That's why we've done all the legwork for you here, outlining all the different details of PCS to District 7 Coast Guard Base in Florida. Read on to understand everything you need about PCS to District 7 Coast Guard Base!
We'll explore what it's like living off base, the house-hunting process, the best places to live around the camp, and tips on making your transition go as smoothly as possible.
What is a Permanent Change of Station?
Moving can be a complex process, but it can also be exciting! Permanent Change of Station (PCS) is when service members move from their current duty station to a new base. It is also known as moving, relocating, or shifting.
How you prepare for the move will depend on how far away your new home base is and how much time you have before the move date. There are many things to consider when preparing for PCS, so we've broken them down into sections that might be helpful below.
The House-hunting Process When PCS to District 7 Coast Guard Base Florida
If you've received orders from the Coast Guard to PCS to District 7 Coast Guard Base Florida, you might wonder how you will find the right place to live in this massive area. The area spans multiple regions with thousands of home listings in various neighborhoods, ranging from brand-new developments to older homes with decades of wear and tear.
We compiled this list of tips designed to make your house-hunting experience smooth and stress-free when you arrive in the Sunshine State.
Know What You Want and Have a Budget
The first thing you need to do when house hunting is to know what you want and have a budget. You will also want to know your housing preference, such as where you would like to live and how much space you need.
Generally, finding the perfect home in your price range can take time and effort. You might need to compromise on size or location, but at least you'll know what you're willing to spend and where houses in your budget range are more likely to exist.
Get Familiar with the Area
Before you start house hunting, you must know the area to help narrow your search and ensure you get the most out of your time.
Check the list of neighborhoods and decide which one you want to live in.

Find out what amenities are available in that neighborhood, such as parks or shopping centers.

Research what homes are available in that neighborhood, such as single-family homes or condos.

Ensure the schools, health facilities, and other vital institutions are nearby if needed.

Ask about rental restrictions like no pets or high parking fees before signing any lease agreement!
Consider Your Commute
If you're moving with your family, the commute will be critical. It can be challenging to find housing close enough to District 7 Coast Guard Base, your spouse's job, or kids' school, but it's worth considering how far you're willing to commute if it means living in the right area.
Consider the transportation options available and see what areas offer those options before making an offer on a home. For example, are there bike paths nearby? Is there a bus route? What is the distance from each bus stop to the nearest bus stop in another neighborhood? Would your commuting time be longer or shorter with this new location? A personal car isn't essential if the area has reliable public transportation options or biking trails.
Utilize Online Resources
The internet is your friend when looking for houses, but you'll want to be careful with what you click on. Do some research online about the neighborhood, especially if it's not your first time living in an unfamiliar place.
Some things to look for are crime rates, home values, commute times, and pictures. Be sure to check out review websites like Zillow and Yelp!
The best way to make your house-hunting process successful is by working with an agent who has the experience and understands the military housing market. An agent can help you understand the specific needs of military families and ensure you're aware of all available options.
They'll also be able to provide up-to-date listings, which will give you more time to find your perfect home before you PCS! If they don't have their listings, they can do a personalized search using your criteria to see what's on the market.
Inspect the Property Thoroughly
You must inspect the property thoroughly before signing on the dotted line when house hunting. There are many things to look for and take into consideration when checking a home, and here are seven things you can do during your inspection:
Check the stove, oven, and refrigerator to be sure they are in good condition.

Look at all of the outlets and ensure they're operational.

Take a look at all of the light fixtures and make sure that there are enough working bulbs.

Give the water faucet a few turns to see if it produces enough water.

Inspect the gas line and ensure it doesn't leak or produce an odor when you turn on the valve.

Turn on all the lights in each room to see if they work correctly.

Put some water into each sink and check for leaks.
Inspections can be done by professionals who will give you their professional opinion, but they can also be done by yourself. Your home inspector should tell you if there are any hidden issues with water damage, hurricanes, or mold within the property walls.
Remember, you will be living there for an extended time, so ensure the home suits your needs now and in the future!
The Basic Allowance for Housing (BAH) is the monthly allowance the government provides military members instead of a housing stipend. Understanding this information before starting your search is essential because it will help determine what type of house you can afford and how much time you'll have for the search process.
BAH is based on rank, pay grade, and the number of dependents. The amount of BAH you receive will determine the quality and location of housing you can afford. However, BAH is usually not enough to cover the entire cost of rent in most areas, so you'll need your military income or other sources of income to facilitate your off-base housing needs.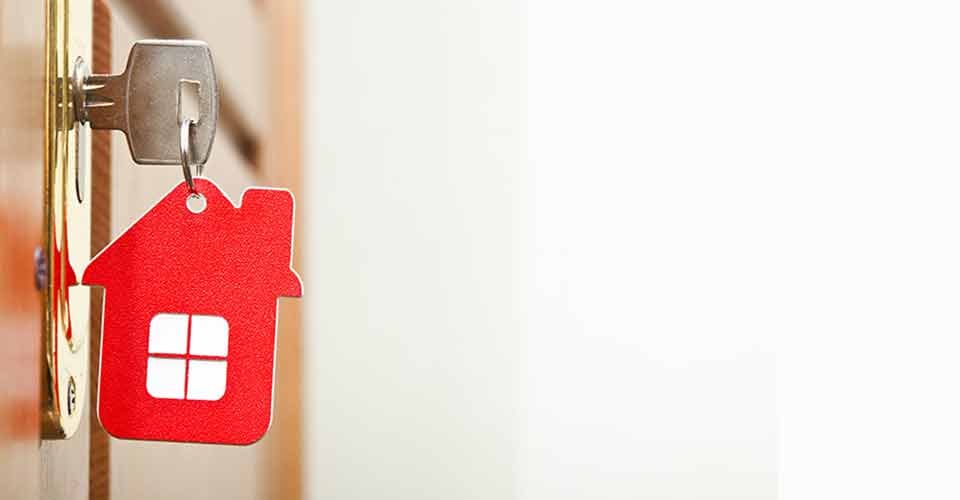 What It's Like to Live Off Base
Here's a peek into living off base for Coast Guard members in District 7, Florida! Whether District 7 Coast Guard Base is your first duty station or you've been stationed at many before, there are always new experiences awaiting and challenges you might not be expecting.
This guide will help you navigate these life changes and make the most of your life in the civilian community.
Cost of Living
The cost of living off-base varies based on where you decide to live. Generally, the cost of living in Florida is relatively high, but you can find a cheaper place if you are willing to live further away from the coast.
Housing Options
There are a lot of neighborhoods surrounding the District 7 Coast Guard Base which offer a variety of housing options, including condos, townhouses, and single-family homes. You can find a place that fits your needs within your budget by looking at properties with different features and amenities.
Off-base housing around District 7, Coast Guard Base, is generally much more affordable than other regional locations. The price can vary depending on the location and size of the unit you want. You can even find an inexpensive lease agreement with someone who doesn't need their apartment anymore while out of town.
Suppose you're a first-time home buyer or need more professionalism with real estate transactions. It might be a good idea to consult a financial advisor or lawyer before finalizing any decisions about buying or renting property.
The Schools
The education system in the civilian community is a great way for military families to maintain their children's education while living off base. The program works with both public and private schools to create an in-school environment tailored for students of all ages.
All that needs to be done is fill out the paperwork from your school district, make arrangements with your child's school, and attend parent/teacher conferences like any other family would. It also has a scholarship available to help make it easier for those who cannot afford the nearby schools or want their kids home-schooled.
The Healthcare Facilities
Off-base healthcare facilities vary in quality depending on where you live. The off-base healthcare facilities are decent; they're not the best, but they do their job.
The doctors and staff are accommodating and knowledgeable in what they do. You'll need to research the best-fit health facility for your family's needs and medical history.
The Shopping Areas
The off-base shopping areas in the area are incredible. There are a Kmart, Walmart, and others just minutes from the base. There are many other big box stores within a little distance from the neighborhoods if you need something that you can't find in these stores.
Prices vary depending on where you shop and what you buy. Most things are cheaper off-base than they're on base, so it all depends on your preferences and budget. Some people have an easier time grocery shopping off-base because there are more food options.
The 5 Best Places to Live Around District 7 Coast Guard Base, Florida
Locating a place to live when starting your life in a new city can be stressful, but it doesn't have to be! If you are stationed at District 7 Coast Guard Base in Florida, there are several great places to live within reasonable driving distance.
This guide will help you find the best apartment, house, or condo to rent or buy in this significant part of the Sunshine State.
West Miami
West Miami is a great place to live if you're stationed at the District 7 Coast Guard Base. It has a lot of history and is right on the water, and there are plenty of recreation facilities for those who love fishing and sailing. There are also excellent schools, and West Miami boasts a low crime rate.
The cost of living in this area is also quite reasonable, making this an ideal place to raise your family. The only thing that might be a drawback for some people is the lack of jobs nearby - but if you work at the base, that won't be an issue! The home value in West Miami, Florida, is $617,610, and the values have increased 26.2% since the last year.
Solitair Brickell Apartments
You'll want many amenities if you're stationed on the coast guard base and looking for an apartment. Solitair Brickell Apartments has a pool and a fitness center and is pet friendly. Plus, it's only five minutes from the base. There are two- to three-bedroom apartments available at affordable prices.
The monthly rent at Solitair Brickell Apartments is currently between $2,889 and $5,143. All residences have marble flooring, stainless steel appliances, and granite countertops. The complex also features a business center and 24-hour concierge services.
Brickell Key Island
Brickell Key Island is the newest addition to Miami's famous skyline. Located on Biscayne Bay, this residential community has everything you need for a comfortable lifestyle. Because of its location, residents can access downtown Miami and the beach without ever having to leave home. As one of Miami's most luxurious communities, Brickell Key Island offers its residents a resort-style experience with all the amenities they could want.
The home value in Brickell, Miami, Florida, is $576,133, and the values have increased by 31.7% since the last year. Residents can enjoy world-class entertainment, fine dining, and convenience with everything within walking distance. The many shops and restaurants on-site ensure that residents always get everything they need.
Camden Brickell Apartments
Camden Brickell Apartments is a large apartment community that offers one, two, three, and four-bedroom apartments with spacious living areas. Many amenities make Camden Brickell Apartments an attractive place to live.
The complex has a 24-hour fitness center, pool with sundeck, BBQ grills and picnic area, bicycle storage room, and high-speed internet. With on-site laundry facilities available for residents, there is no need to lug your clothes all the way home from the nearest laundromat! The Camden Brickell Apartments' rent currently ranges between $2,739 and $3,469 per month. They also offer 9 and 12 months lease agreements.
Coconut Grove
The Coconut Grove neighborhood is close-knit and friendly, with a sense of community not found anywhere else on the coast. It's an easy walk or bike ride from the base, making it one of the best places for residents who want a little bit more privacy but still want quick access back home. Coconut Grove is also home to many of the city's most culturally significant restaurants, bars, and shops.
According to Zillow, the home value in North-East Coconut Grove is $1,139,455, and the values have increased by 37.5% since last year. Many homes are available in this family-friendly area, including single-family homes, apartments, condos, and townhouses. One great feature about the houses here is that they typically include amenities like pools and gyms, which might be hard to find elsewhere.
Bottom Line
Dealing with a permanent change of station can be an exciting time, but it can also be stressful if you're not well prepared. The good news is that PCS to District 7 Coast Guard Base, Florida, has been made easier with the above comprehensive guide.
There are plenty of steps to take before, during, and after your PCS so that you can have the best experience possible when you get to your new duty station, from picking the best housing options to preparing yourself to deal with the base's unique climate.