PCS to Homestead Air Reserve Base | Florida
Phil Ganz
/
8 Min Read
/
Nov 25, 2022
If you have been assigned orders to Homestead Air Reserve Base in Florida, there are several things you need to know to help make your relocation a success.
What a PCS Move Entails
Military families typically have a permanent change of station every two to four years. This move can be an exciting opportunity for the family, but it does involve a lot of planning and coordination.
Military families can experience one of two main types of PCS moves CONUS or OCONUS. Let's take a closer look at each.
CONUS Moves
When you are relocating to Homestead Air Reserve Base, you are most likely preparing for a CONUS move. CONUS stands for the Continental United States and is considered any stateside relocation.
Under this type of PCS, you can have the Transportation Service Provider (TSP) help move your household goods while also having you and your family travel via a government flight or commercial airline.
Be sure to submit a request to the US Transportation Command. Once the request is approved, the TSP will make arrangements and start loading and unloading your belongings.
With CONUS moves, shipment weight restrictions are based on the service member's rank. Find out what household goods limits there are, such as regarding pets. In most cases, you'll need to pay out of pocket for any excess items you need to move.
Remember that you don't necessarily have to use the TSP to help with your move. You can also opt to procure the move personally. If you do, expect the government to reimburse you as much as 95 percent of what a TSP move would cost. If a personally procured move costs less than a TSP move, you get to keep the difference.
One of the main advantages of handling your PCS move personally is its flexibility. When you handle the move yourself, you can travel with your family when and how it works for everyone.
OCONUS Moves
OCONUS stands for Outside the Continental United States. This move is for those relocating to a different country and could involve an assigned housing unit or self-procured living spaces.
An OCONUS move is generally more complicated than a CONUS move. Make sure to talk to your chain of command once you have been assigned orders to an overseas location so that you can understand the unique moving requirements for your particular situation.
When moving, you will want to consider language barriers, currency exchange rates, and other cultural differences. Remember that the belongings you move will most likely be subjected to administrative weight limits based on your destination. But the government covers all the storage costs of your belongings in the continental US, so you don't have to worry about them while you are overseas.
Another advantage of OCONUS moves is that the US government will cover the costs of shipping one of your privately owned vehicles. If you choose to take your car with you, keep all the relevant documents ready and be prepared to pay any port clearance fees upon arrival.
Preparing for a PCS Move
You mentally prepare for the move as soon as you receive a Permanent Change of Station (PCS) order. Though it can be exciting and a little overwhelming all at once, there are some steps you should take to ensure your transition is as smooth as possible.
Start Early
The earlier you start preparing for a PCS move, the less stressful the process will be in the long run. Get familiar with any regulations or restrictions regarding Permanent Change of Station moves and make sure that any paperwork required is squared away well before the moving date.
Get in touch with your transportation service provider to discuss the specifics of your move and arrange for any special services you may need. For instance, you'll need to agree on the most suitable dates for loading and unloading your household items.
Know Your Shipment Weight Limits
Make sure you know your shipment weight limits based on your rank and how many family members are making a move with you so that everything fits within the assigned weight limit.
Create an inventory of everything you need to move and determine the total weight of all your belongings so that you don't have to pay out of pocket for any excess items.
Think About Your Pets
If you have pets, take the time to ensure they are up to date on their shots and any necessary medical treatments.
Look into what documents they need to travel and ensure there are no restrictions for bringing animals into your new residence. It's important to know that the TPS will not cover pet transportation costs, so you'll need to budget for that.
Make Arrangements for Your Vehicle
If you're making a CONUS move, you'll need to cover the cost of shipping your car. Make sure to research car restrictions in your new location, including emissions requirements and registration fees.
If you're making an OCONUS move, you'll be able to ship one vehicle with the help of the TSP at no cost. However, ensure to obtain documents related to port clearance before shipping your car, so there are no surprises when it's time for delivery.
Check and Record Your Belongings' Condition
Take the time to inventory all the items you need to ship and document their condition. This will be important in the event of any claims or damage that may happen during transit. Also, consider any items that may not make it through a temperature-controlled environment, like electronics and certain types of furniture.
Take videos and pictures of your belongings to make sure you can easily prove any damage or breakage that may occur in the moving process.
Get in Touch With Potential Movers
You want to work with a mover knowledgeable about Permanent Change of Station moves. Unless you are making a Do-It-Yourself move, you need to start gathering quotes and comparing potential movers. Make sure to check their reviews and ask questions before signing any contracts.
If you use TSP for your move, ensure that you understand what is covered in the TP's coverage so that you know exactly what to expect when packing and loading your belongings. Create a plan of attack for getting your items packed up neatly and organized so they can be loaded quickly and efficiently into the moving containers or truck.
Double-check Your Paperwork
Keep all the relevant paperwork related to your Permanent Change of Station move in one place. This includes contracts, receipts, and other essential documents you may need during transit or when filing a claim. Make sure to read through everything before signing it, so there are no surprises later.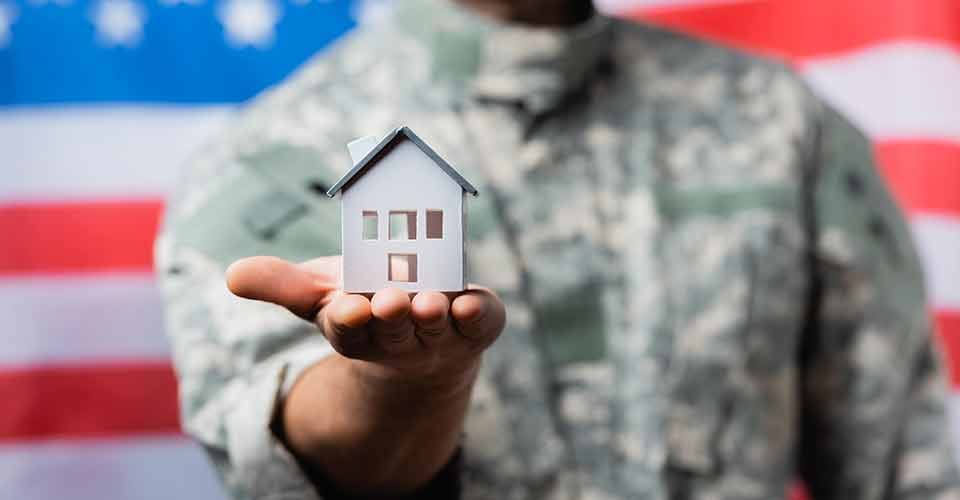 What to Expect at Homestead Air Reserve Base
There are many beautiful things to expect from military personnel making a Permanent Change of Station to Homestead Air Reserve Base in Florida. Located at the southern tip of Florida, the base is the only air reserve station in the state and home to multiple squadrons.
The base offers many outdoor activities and recreation opportunities, including swimming pools, fishing ponds, golf courses, camping sites, and nearby beaches. The local communities also offer plenty of restaurants, shops, art galleries, and other attractions to make your stay more enjoyable.
Military personnel living at Homestead Air Reserve Base will access quality medical care from nearby hospitals and adequate on-site housing facilities. There are also educational opportunities available through local colleges and universities.
Living Off Base – How to Find Your Dream Home Near Homestead Air Reserve Base
If you're used to life on base, you probably are reluctant to let all the benefits of such an arrangement go. But if your Permanent Change of Station move brings you to Homestead Air Reserve Base, then it's time to start looking for a home off base. As you'll find out, living off base has its advantages. The secret is finding a home that offers easy access to Homestead Air Reserve Base while providing the amenities and convenience you desire.
Luckily, Florida is known for its beautiful beaches, and relaxed lifestyle, so many homes are available in desirable neighborhoods close to Homestead Air Reserve Base. Begin your research before leaving your current station so that you can make the transition smoothly.
When searching for a home off-base, you must consider your budget and lifestyle preferences. Make sure to consider things like commute times, schools, and recreation options in the area. And don't forget to check out nearby military bases if they offer additional benefits or discounts that could help make your Permanent Change of Station move even more enjoyable.
The House Hunting Process
Now that you've settled on a potential area, it's time to start house hunting. Here are some tips to keep in mind as you search for the perfect home near Homestead Air Reserve Base.
Step 1 - Check Out Listings
America's housing market may be white hot, but plenty of homes are always available near military bases. Start your search by looking at listings online or in local newspapers.
If you prefer a more personal touch, real estate agents specialize in Permanent Change of Station moves and can help guide you through the entire process.
Step 2 - Make a List of Must-Haves
Decide which features are most important to you and prioritize them so that you can narrow down your search. Do you need a certain number of bedrooms?
Is it essential to be close to good schools? What kind of amenities are you looking for? Make sure to keep your list handy to refer back to it when making decisions.
When Permanent Change of Station moves involves a lot of paperwork, it's helpful to have an agent who is well-versed in the process. They can provide you with helpful advice and help you make sure that all the details are taken care of.
A seasoned agent will also know where the home you're looking for is located and how to negotiate the house price, get the best deal for you, and ensure that all legal requirements are met.
Step 4 - Visit the Property
Once you've found a house that fits your needs, it's time to check out the property in person. Take note of any potential problems, such as structural damage or safety issues, and ensure all necessary repairs are taken care of before signing the lease.
Step 5 - Make an Offer
After inspecting the property and making sure everything looks good, it's time to make an offer. Depending on their preferences, this could lead to special discounts or other incentives.
If your Permanent Change of Station move involves military orders, then be sure to mention this during negotiations so that the seller is aware.
Step 6 - Sign the Lease
If the offer is accepted and all parties agree, it's time to sign the lease. Depending on the property, your Permanent Change of Station move may require specific documents, such as proof of income or military orders. Make sure you have everything ready so that everything runs smoothly.
5 Best Places to Live Near Homestead Air Reserve Base
Located in the Miami metropolitan area, Homestead Air Reserve Base offers a variety of opportunities for Permanent Change of Station moves. Here are five of the best neighborhoods to consider when relocating near Homestead Air Reserve Base:
South Dade
Families looking for a peaceful and affordable place to call home will find South Dade the perfect choice. This charming neighborhood is home to many military families and boasts convenient access to Homestead Air Reserve Base as well as several local parks and recreational areas. Some of the best schools in the area are also located here.
West Homestead
This neighborhood offers a variety of housing options, from single-family homes to apartments and condos. In addition to its convenient location, this area also features plenty of shopping, dining, and entertainment options.
The nearby Homestead Air Reserve Base is within easy reach, making this an ideal option for Permanent Change of Station moves.
Coral Gables
Coral Gables is known for its vibrant culture and sophisticated atmosphere. It's home to some of Miami's best restaurants, museums, galleries, and one of Florida's most prestigious universities - the University of Miami. Permanent Change of Station moves will find a wealth of boutique shops and cafes to explore in the area.
Cutler Bay
Cutler Bay is a family-friendly neighborhood with plenty of outdoor activities and parks. Permanent Change of Station moves will appreciate its proximity to Homestead Air Base and several local golf courses and marinas. The community also offers plenty of employment opportunities and excellent schools for children.
South Miami
This vibrant city boasts a variety of attractions, from art galleries and museums to top-notch restaurants and shopping centers. Permanent Change of Station moves will find everything they need in this bustling town just minutes from Homestead Air Reserve Base.
Conclusion
Moving from one permanent duty station to another Permanent Change of Station is something many military families experience. Whether it's a CONUS or an OCONUS move, much planning, and coordination is involved for everything to go smoothly during this transition.
If your PCS involves relocating to Homestead Air Reserve Base in Florida, there are plenty of neighborhoods to consider. Each area offers different amenities for Permanent Change of Station moves from South Dade and West Homestead to Coral Gables, Cutler Bay, and South Miami. Take the time to research your options to find the perfect place for you and your family.