PCS to NAS Panama City Navy Base | Florida
Phil Ganz
/
8 Min Read
/
Dec 16, 2022
Each time the relocation happens, it can be a stressful process for the families involved. In the sections below, we have covered all you need to know about military PCS, what to do after getting an order, preparedness tips, and everything in between.
Military PCS and Relocation
A permanent change of station (PCS) is a move to a new duty station for an indefinite period of time. This could be a move from one city to another or state to another. As military personnel, you must know that you may receive PCS orders back and forth between two or more locations multiple times throughout your career.
Since a military PCS move is a significant change, it requires careful planning to ensure you get the most out of your relocation. That said, it's more than just packing everything up and moving to the next base, state, or residence. Instead, it's a complicated process involving many personal and logistical considerations.
What the PCS Move Entails
Before getting ready for your PCS to NAS Panama City Navy Base, you should first understand your type of PCS order since each comes with special rules and regulations. The order will specify where you are relocating and when to report to the new base station.
For instance, your relocation could be PCS with temporary duty en route or a change of a ship's homeport/unit's location.
Typically, the government will settle most costs that come with the move, and even if some costs aren't reimbursed, you will claim them on your taxes. Most military personnel will receive travel allowances before the move, while others will receive a travel card to help settle the relocation costs.
Standard allowances include:
Personal and dependent travel allowance.

Dislocation allowance.

Household goods & vehicles shipment allowance.

Temporary lodging allowance.
How to Prepare for Your PCS Move
If you are preparing for a PCS to NAS Panama City Navy Base, there are several things you must consider. First, you should begin the official PCS move and relocation as soon as possible.
PCS orders are often issued in bulk, meaning many people will be looking to complete the process and move on to their new stations.
Here are some tips that will help you get started with the PCS move:
Be proactive in your planning
Instead of waiting till the last minute to plan your move, you should begin as soon as you receive the order.
Consider booking an appointment with the base's transportation office to learn more about the options for moving to the new station. It's advisable to make a list of questions and ensure you get all the answers for proper decision-making.
Maximize the available resources
Another way to fast-track your move is to go online and familiarize yourself with the PCS moving process. Once you have understood the entire moving process, you can choose to move your belongings and get reimbursed afterward.
Living on base vs. off base
If you'd like to live inside the NAS Panama City Base, you should contact the housing office, where you'll get directions on how to join the waiting list. With this option, you may need to organize an alternative accommodation while waiting for your opportunity.
However, if you'd like to live off base, you should begin exploring the available homes and good neighborhoods around the NAS Panama City Navy Base.
Research your new base and environs
Once you have decided to live on or off base, you should begin researching your new installation. You can visit the NAS Panama City Base on St. Andrew Bay in Panama City Beach, Florida.
Typically, you want to gather all the necessary information about the new location, including the climate and weather patterns, nearby amenities, etc.
If you plan on living off base, you want to consider the state of the neighborhoods, housing costs, nearby schools, shopping centers, areas' crime rates, etc.
The House Hunting Process
House hunting is one of the most exciting parts of the PCS moving process, but it can also be one of the most stressful. It's important to know what you're looking for and to take your time finding it. If you're looking for a new home, you should begin by searching online.
And if you're like most people, you'll probably find plenty of homes that are just not right for you. But don't give up yet! There are many ways to make your house-hunting experience more successful and fun.
Before you begin the house-hunting mission, you should note that the government doesn't cover your house-hunting costs, but you'll get a permissive leave for up to ten days to complete the process.
More often, military personnel will work with local realtors who are experts in that region instead of searching for themselves. Even so, here are some tips that will help make your PCS to NAS Panama City Navy Base go smoothly:
Check what housing types are available in the area you're moving to (i.e., apartments, townhomes, and single family homes). You may find that your first choice isn't available when it comes time for the actual move.

Start your search early. Don't wait till the last minute to start looking at houses. This means knowing exactly when you'll be arriving at your new duty station so that you can start looking for housing before that date. It also means figuring out how much money you'll need to make an offer on a home before the seller asks for one.

Try to think about all aspects of your life that will affect where you want to live. Knowing what matters most to you and your loved ones will help narrow down some options and allows you to focus during the home search and buying process.

Ensure your finances are in order before starting the hunt for a new home. You want to avoid surprises when it comes time to make an offer.

Set up appointments with several real estate agents so you can see different properties in person rather than just online. That way, you'll get an idea of what kind of homes are out there and what kind of neighborhoods they're in.

Don't be afraid to ask questions. When considering buying a house with someone else (e.g., your spouse), make sure that there are no hidden issues or concerns before committing financially or emotionally.
During the house hunting, ensure you have a pre-approval letter from your lender. This will make your offer more competitive.
And since a pre-approval letter doesn't mean you've committed to a particular lender, you may want to have your W-2s, pay stubs, account statements, etc., ready just in case you find a lender with better rates.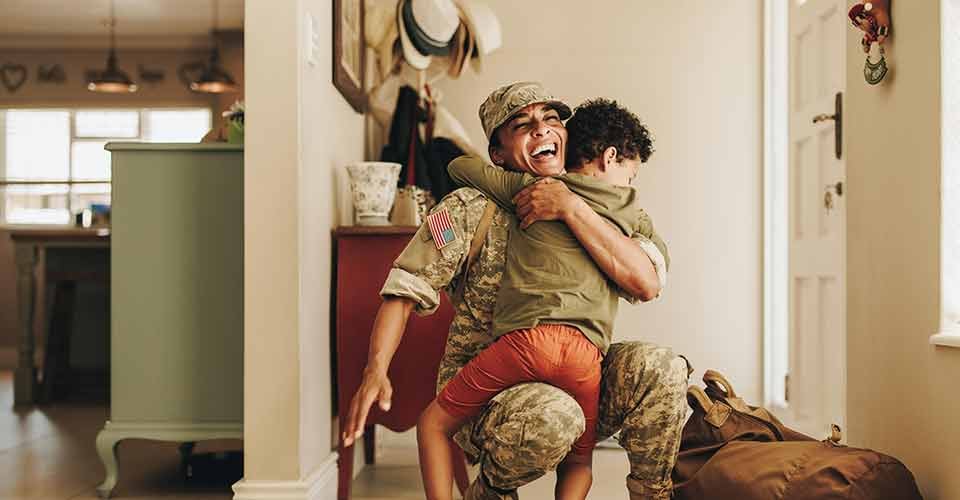 The Experience of Living off Base
If you plan on living off base in NAS Panama City, it's essential to grasp what life is like in the area. You need to understand the cost of living and the availability or proximity of health services, good schools, shopping centers, and more. Similarly, you may want to know the type of recreational services and fun family activities in the area.
Living off base in NAS Panama City means you will be living among military families stationed here for years, along with civilian contractors and business people who work on the base or in nearby areas. You'll find that most of these people have grown up in this area, and you'll probably be joining a well-established community.
The cost of living in NAS Panama City Navy Base can vary depending on your housing choice. The average monthly rent for a two-bedroom apartment is $1,500, but if you want to live near the base, you'll pay a little more. If you're renting, your utility costs will be higher because they're not included in your rent payments. The median home sale price in the region is $490,000.
Families or individuals that own pets and looking to rent will need to pay a non-refundable pet fee, which could range from $150 to $250 per pet, besides a security deposit. Mobile home parks are available in the area if you want to buy or own a mobile home. But since you'll live on the Gulf Coast, such a structure can be a safety risk. That means you'll need to evacuate during a Category 1 hurricane.
Unless you live far away from the base or need medical emergency services, you'll probably have easy and convenient access to medical services offered within the NAS Panama City Navy Base. Even so, you'll find quality hospitals and healthcare facilities within the area you live. As far as education is concerned, there are a couple of public and private schools near the base.
To register your child or children in the nearby schools, you (parent/guardian) must produce a copy of the student's social security card, birth certificate, documentation of a physical exam (preferably within the last year), and at least two proofs of residency.
The Best Places to Live Around the NAS Panama City Navy Base
Homes to rent or those available for sale near NSA Panama City are a perfect mix of sizes, styles, and prices. Most housing units average around 1,700 square feet, and the prices are slightly above the national average. The most common homes are two, and three-bedroom houses located some minutes drive from the base.
The NAS Panama City Navy Base is located off the U.S. Route 98, making commuting quite convenient for military personnel and sailors looking to live off base. That said, the best places to live in the area are those close to the base and have good schools, shopping centers, and other social amenities.
If you're looking for the best areas to call home, here are some options that may interest you.
Panama City
Panama City is a vibrant city with many things to do, from museums and theaters to shopping centers and sports stadiums. The area also has many parks and trails, making it an ideal residential hub for young families.
The median household income in the city is $48,185, and the population was 35,392, per the 2020 census. Most neighborhoods within and outside the city offer a dense suburban feel, with most residents owning their homes.
Here are some quick data about home sales in Panama City.
Lowest home listing price – $100,000
Median home listing price – $310,000
Highest home listing price – $5.5 million
Upper Grand Lagoon
Upper Grand Lagoon, Florida, is a great place to live if you're looking for a quiet, affordable, and welcoming community. The area has beautiful scenery and pristine beaches. According to the 2020 census, Upper Grand Lagoon had a population of 15,778 with a median household income of $42,060.
Like most residential areas in Florida, Upper Grand Lagoon has a lot going on. There are plenty of restaurants, family-friendly recreational spots, and many shopping options if you're looking for something specific (or want to window shop). There are also plenty of community events happening throughout the year, everything from art shows to fishing tournaments.
Here are some home sales stats:
Lowest home listing price – $69,000
Median home listing price – $415,000
Highest home listing price – $5.2 million
Callaway
Callaway is one of the popular residential suburbs of Panama City that has seen an influx of new homeowners over the years. According to the 2020 census, Callaway had a population of 13,045 with a median household income of $36,064. Compared to most suburbs around Panama City, Callaway offers more affordable and family-friendly neighborhoods ideal for working or busy families.
Besides the beautiful scenery, there are many restaurants and outdoor fun activities, from boating to fishing and swimming. You'll also find great parks and other social amenities, including excellent roads and waterways. Public schools in the area are above average, and there are some private schools.
Here are some recent home sales data:
Lowest home listing price – $115,000
Median home listing price – $325,000
Highest home listing price – $789,000
Port St. Joe
This is a small city within the Florida Panhandle and one of the residential hubs near NAS Panama City Navy Base. According to the 2020 census, Port St. Joe had a population of 3,357 with a median household income of $33,800. The city is served by various transportation modes, from the main U.S. Route 98 to the Gulf Intracoastal Waterway.
The area has one elementary school, a joint middle-high school, a private school, and a community college offering associate degrees. Residents in the area enjoy a quiet and peaceful lifestyle, perfect for young and senior families. Port St. Joe is also close enough to Panama City and Tallahassee, just in case you need to access significant services.
These are the current home listing stats:
Lowest home listing price – $198,000
Median home listing price – $469,000
Highest home listing price – $5.2 million
Lynn Haven
Lynn Haven is located just a 13-minute drive north of Panama City. The area had a population of 18,695 in 2020 and has seen significant real estate development over the years. Approximately 12% of the population are veterans, and several active-duty military personnel lives in the area.
Residents of Lynn Haven enjoy several outdoor fun activities, low crime rates, and a close knight community with friendly and welcoming locals. There are also several shopping options to find your favorite stores and restaurants.
The current housing market in the area is as follows:
Lowest home listing price – $130,000
Median home listing price – $359,900
Highest home listing price – $1.9 million
Bottom Line
The housing options are many, and the amenities are top-notch. Suppose you are new to the Florida region. In that case, your PCS to NAS Panama City Navy Base will be an excellent opportunity to work in a welcoming, climate-friendly state with beautiful beaches and numerous outdoor activities.
As you plan your PCS to NAS Panama City Navy Base, you should consider all the factors we have discussed above. That way, you'll enjoy a smooth transition and find the perfect home if you wish to live off-base.