PCS to Patrick Air Force Base | Florida
Phil Ganz
/
8 Min Read
/
Dec 04, 2022
Additionally, Cocoa Beach and Melbourne, which both have fantastic local restaurants and shopping, are nearby.
About the Patrick Air Force Base
Patrick AFB, officially a space force base, sits on Florida's East coast. It's in Brevard County, about 12 miles from Melbourne to the north and 3 miles from Cocoa Beach to the south. The station was built by the US Navy during WWII and named after MG Mason Patrick. In 1950, it operated as a long-range proving ground; today, it is used exclusively for missile launches.
The base is home to the 45th Space Wing, a large organization that serves as the East Coast Space Port for the Department of Defense and assists with launch services. Its eastern border stretches over 16,000 kilometers from the coast of Florida to the South Atlantic, then into the Indian Ocean. This section consists of the Cape Canaveral Air Station plus a series of downrange monitoring stations, including the Antigua Air Station, Ascension Auxiliary Air Field, and Malabar Tracking Annex.
The US Air Force Space Corps is the primary command. But there are several other tenant units, such as the 333rd Recruiting Squadron, DEOMI, AFAA, ACC, AFTAC, AFOSI, and the U.S. Department of International Narcotics and Law Enforcement.
Orders for a permanent change of station are long-term assignments, typically lasting two to five years. Before you start packing, there are several procedures you should know. Knowing what every step entails can simplify the transition process.
After receiving the assignment announcement, start some prep tasks, such as looking for places to live in your new station and preparing your stuff for the upcoming move.
Visit the Military Installations portal to learn more about your new base, including check-in guidelines, how to get in touch with vital services and programs, and what the neighborhood is like.
Also, get in touch with the local Relocation Assistance Program for information about housing alternatives and moving assistance from the Defense Personal Property System (DPS).
You should start the move as soon as you have the official orders. Your orders provide crucial details about your entitlements and authorizations. You'll need to get your hands on the PCS to coordinate the move correctly. Additionally, the Defense Department offers several resources to help with the move.
You can ship household goods using a government-provided moving service or a personally procured move ( PPM), aka DIY. Alternatively, you can use both.
Make sure you understand what unaccompanied baggage and household goods mean. Sorting your belongings is a brilliant idea as well. You can sell some at yard sales, the Airman's Attic, or your local thrift shop. Don't forget to take pictures of all of your household items as well.
Contact your local transportation office to help understand your allowances and entitlements or schedule shipments.
Additionally, if you get married before PCSing, you must notify your commanders and follow the instructions precisely. If you don't follow the correct procedures, the military won't take care of your spouse's housing and airfare.
Arriving at the base
Get in touch with your sponsor as soon as you arrive at the base. They will be by your side as you go through in-processing.
Communications between new arrivals and their sponsors go both ways, so keep in touch and notify them of any changes to your schedule or reporting date. If you've not yet been assigned one, check with the Airman and Family Readiness Center.
If you decide to live off-base, you must report to your unit's Command Support Staff Section and ask for a permitted TDY to look for a home. Before starting your housing search, consult with the Airman & Family Readiness Center and the Housing Management Office for station and neighborhood information.
The Airman and Family Readiness Center offers help with sponsorship, moving counseling, and personal finance questions.
What's life like off the base?
Patrick AFB and the area around it are stunning! The base is set near a beach and is encircled by water on two sides. The region experiences all four weather seasons.
Average highs and lows throughout the winter range from the 70s to 50 degrees. The average annual rainfall is about 52 inches.
Patrick Air Force Base doesn't have any schools. Kids may join one of the numerous schools in the county; those who live on base enroll in their favorite schools, while those who live off base enroll in various schools within the same district. Kids who live more than two miles from their school can use buses.
The county's public schools are highly regarded. There are approximately 16 students for every teacher. More than half of elementary, middle, and high school pupils score above proficient in math and reading.
The top public schools are Apollo Elementary, Cape View, Brevard Virtual, Astronaut High, and Satellite Senior. For more information, contact the Brevard County School District.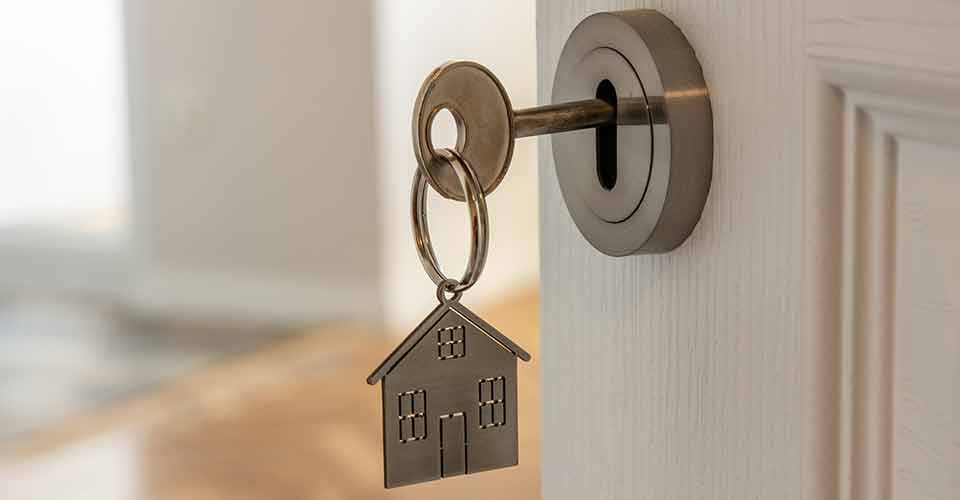 Top activities and attractions in the area
There are a ton of leisure options both inside and outside the base. Historical monuments, museums, theaters, top-notch restaurants, and retail areas are close. Here are some examples:
Beaches
According to the Yelp website, Hangars Beach is the area's best beach. This is where to go if you're yearning for a secluded area to sunbathe or do a little light reading.
For something right on the Air Force base, check out Blockhouse Beach. It is a calm place to unwind and surf and has an unobstructed view of the sea and sand.
Another favorite beach is Cocoa Beach in eastern Orlando. It's a lovely beach, thanks to the region's warm climate. However, it's not crowded, thanks to the horrible road traffic.
Many people bring food for picnics and go surfing in the warm waters. Although the water is not pristine, the waves are fairly large and soft, making for a great surfing spot. You'll have a more relaxing and enjoyable experience if you make it.
The Kennedy Space Center is a crucial NASA base on Merritt Island. The center offers unique immersive experiences and a tremendous level of knowledge.
Several exhibits, such as the Kennedy speech, the country's first artificial satellite, the moon landing, the Hubble telescope, and the interstellar probe, provide the chance to learn the history of the US aerospace industry.
You can experience what the Apollo 11 takeoff and landing were like and learn a little bit about the history of the rocket launch at the work area and launch pad. The names of past astronauts are engraved on the Mirror Memorial, and their lives are depicted on an adjacent screen.
Universal Orlando Resort
It takes only an hour to get to this resort from the Patrick Army Base. It is a very well-liked theme park. At the resort's entrance is a replica of the recognizable Earth logo from Universal Pictures. The resort has themed areas dedicated to popular franchises such as Minions, Transformers, Shrek, Harry Potter, and The Mummy Returns.
You can see 4D movies, experience exhilarating roller coasters, and take photos with your favorite animated characters. The Harry Potter world is a must-see for Hogwarts entertainment.
Golf
If you love golf, Manatee Cove Golf Club offers an 18-hole course with beginner golf lessons, a driving range, and a waterfront tiki bar.
Also worth considering is the 18-hole, award-winning golf course at Baytree National Golf Links. After playing a round, please stop by The Grille at Baytree for a meal and enjoy their deli-inspired menu.
The Duran Golf Club is another popular golf course. The 30-acre course has lighting built all over it, allowing players to play well into the night.
Museums
Since its first opening in 1966, the Air Force Space and Missile Museum at Cape Canaveral has been gathering, preserving, and showcasing historical artifacts related to the evolution of U.S. Space Force programs.
Visit the American Muscle Car Museum if you love cars. This museum is housed in a 123,000-square-foot building containing over 325 vehicles, most of which are vintages from the 1950s.
Make sure to visit the Foosaner Art Museum if you're in Melbourne. Since 1978, when it first welcomed visitors, it has gathered and curated about 5,000 pieces of art from two millennia.
Bowling
For those who want to bowl without leaving the air force base's comforts, The Alley is a terrific on-base alternative.
Those who want an off-base location can check out Game Over Retro Arcade & Bar in West Melbourne. It features various classic pinball machines, arcade games, and food and drinks for customers.
Where to live near Patrick Air Force Base
If you're considering living on base, look into the available on-base accommodation alternatives. Otherwise, explore the nearby cities. While many military families reside in base housing, some opt to live in neighboring communities. To the south are the settlements of Melbourne and Palm Bay.
However, if you decide to head north, you can check out Rockledge, Cocoa, Merritt Island, Cape Canaveral, and Cocoa Beach. Rents and home prices in the Patrick Space Force Base neighborhood are relatively low, as are the costs of other living factors.
Best Communities Near Patrick AFB includes:
Palm Bay, Florida
Palm Bay city is in Brevard County and boasts a population of just about 100,000 people. The city, located 23 miles from Patrick Air Force Base, welcomes new inhabitants into a vibrant community.
There are various homes for sale if you're searching to buy one. The average cost of a listing is $276,244. Rent for a one-bedroom, one-bathroom apartment is $424 a month.
The Turtle Creek Sanctuary, which provides 100 acres of undeveloped marshland and an animal sanctuary, is one of the most popular attractions. There are kayak and canoe launch sites here.
The view is breathtaking, whether exploring via boat or taking nature trails. A variety of wildlife species live here. Birdwatching and swimming are popular as well.
Cocoa Beach, Florida
Cocoa Beach, another community in Brevard County near Patrick AFB, is home to about 12,000 people. The township was formed in 1957 and received recognition due to the Kennedy Space Center, which is only 15 miles away.
Patrick AFB is only six miles from the town. A three-bedroom, two-bathroom home in the region is listed for a median price of $279,000. One-bedroom, one-bathroom rentals cost $850 per month.
The beach here isn't as crowded as most beaches in Florida's large cities. A prominent beachfront attraction in the area is the Cocoa Beach Surfing Camp, which provides instruction to surfers of all skill levels. Additionally, you can rent equipment for kiteboarding, snorkeling, or fishing.
Rockledge, Florida
Rockledge, home to over 24,000 people, is also located in Brevard. Because it's near Cape Canaveral, most locals here work in the space sector, and the median household income exceeds $45,000. Patrick AFB is approximately 18 miles from town.
There are many houses on the market. The typical price for a three-bedroom, two-bathroom home is around $200,000. One-bedroom, one-bathroom rentals cost $646 per month.
The Brevard Museum of History and National Science is found here. It features regional antiquities, a butterfly sanctuary, and an excavation from 7,000 years ago.
The Brevard Zoo also contains exotic creatures such as the red kangaroo, the American alligator, and the cheetah. Various animal fossils are also on display. Another attraction is the Classic Car Museum in Rockledge.
Cocoa, Florida
Cocoa was created by fishermen in the 1860s and now boasts over 16,000 residents. The Patrick Air Force Base is only 18 miles from the town. There are various homes for sale if you're searching to buy one. The average cost of a listing is $218,000. Rent for a one-bedroom, one-bathroom apartment is $504.
The most popular local attraction is Indian River Cruises. They provide guests with a boat ride on the Indian River, with lunch included. Tourists can also enjoy a 45-MPH Twister Airboat Ride through the St. Johns River marshlands. Animal sightings include eagles and alligators.
Merritt Island, Florida
Merritt Island sits in Brevard County and has a population of about 36,000. Most of them reside in the island's central section, just 18 miles away from Patrick Air Force Base. There are many properties on the market. The typical price for a three-bedroom, two-bathroom home is $224,000. On the other hand, a one-bedroom, one-bathroom rental property will cost you $550 per month.
Some popular attractions include Brevard Veterans Memorial Museum and Military Museum, which house various war memorabilia going as far back as the 1940s. There's also the Cocoa Beach Thousand Islands Dolphin and Manatee Tour for those looking to get up close with manatees and dolphins. Others include the Merritt Island National Wildlife Refuge on the island's northern section. No admission fee is needed.
Cape Canaveral, Florida
The city of Cape Canaveral is situated directly south of Cape Canaveral AFS. The Air Force station, together with the Kennedy Space Center, serves as the focal point of the country's space program. Patrick Air Force Base is around 18 miles from the city. There are many properties on the market as well, with the typical listing price of a 3 bedroom, 2 bathroom home being $235,000. A one-bedroom, one-bathroom rental unit costs $475 per month.
The Kennedy Space Center is the area's main attraction. It gives tourists a chance to view spacecraft dating back to the beginning of the space program. Alligator sightings along the trip enhance the experience. Space aficionados take special trips to the real launch pads, where space shuttles shoot up gloriously. But of course, the excursions end a certain distance away for safety purposes.
Wrap-Up
Relocating to a new post is never easy, but Florida boasts excellent weather, and Patrick Air Force Base is in a great position, so there will always be plenty to do. While you're here, take advantage of all this area offers by visiting local hangouts, traveling to other towns, and checking out the museums, beaches, and nature trails.
For more information about PCS at Patrick Air Force Base, call us. We are seasoned Florida real estate experts and would be happy to assist you settling anywhere near Patrick AFB.