PCS to Training Center Corry Navy Base | Florida
Phil Ganz
/
8 Min Read
/
Dec 13, 2022
But worry not. If you've just received a Permanent Change of Station Order (PCS), getting informed about the process, preparing well in advance, and staying organized will help you make the transition to your new duty station more seamless.
Please keep reading to learn more about the PCS process, how it works and how to prepare. We'll also provide general information on off-base living and tips on house hunting when preparing for a PCS.
Understanding PCS Orders
A PCS is a long-term assignment you get every two to four years as an active-duty service member. PCS moves typically last 20 weeks or more and necessitates you move with your family (if you have one).
The document that provides the instructions and details on where your assignment will be is known as a PCS order. These orders are typically issued by the Department of Defense to determine the details of your move (whether for work or training) and to facilitate your relocation process.
There are two types of PCS orders that you can receive, namely - CONUS and OCONUS. A CONUS order typically describes a relocation to a new permanent duty station (PDS) with the continental U.S. On the other hand, an OCONUS order references a move outside the continental U.S., including all its overseas territories.
Apart from detailing your new permanent duty station, your PCS order also bears other pertinent details, including your rank, the expected length of your stay at the new PDS, the order number, and the names of the issuer.
How Does A PCS Move Work?
While PCS moves might seem like a logistical nightmare, they are not immediate. This means you'll have ample time to prepare yourself and get your items in order before the moving date is due.
Here are some of the main elements of the PCS moving process.
Receipt Of Assignment Notification
Your PCS moving process typically begins once you get the assignment notification. You'll typically be notified of your impending move a few weeks before the orders. Your superior may notify you of this incoming relocation via email, phone call, or in-person visit. Although each provider handles the process of PCSing differently, you can expect to receive some form of notification before your actual orders are sent to you.
It's worth remembering that the notification is not the actual PCS order. Instead, it's a hint that a command is approaching, so you should begin readying yourself for it. It's highly advised that you start filing all the relevant papers as soon as you receive the notification. You can also start house hunting if you'll be living off-base.
Choosing A PCS Moving Option
Once you receive your PCS order, there are three military moving options that you can consider using. These are:
Personally Procured Move (PPM)
A personally procured move (PPM), also known as a DITY, is a military moving arrangement whereby you handle all the logistics and costs of your move yourself and are then reimbursed a percentage of the cost by the government. While this option might seem like too much of a hassle, there are several reasons why it may be the best.
First, opting for a PPM move guarantees reimbursement of up to 95% of the amount that would otherwise be spent on a government-sponsored move. This essentially means that you're able to save money if you spend less than what you receive from the government on your move. You can also receive a travel allowance for yourself and your family when PCSing uses the PPM option.
Another advantage of a personally procured move is that it gives you complete control over the PCS process. This means you can make critical decisions on pertinent matters like how much you want to be invested in the moving process and what transportation service you'd like to use.
Household Goods (HHG)
Household Goods (HHG), also known as military-procured relocation, is a PCS moving option whereby the military handles the entire process of packing and moving your items to your new duty station. This moving option is ideal if you want to forgo the stress and save some money.
However, there are weight restrictions that you're subject to when using this method, depending on your rank. At the same time, you're also subject to limitations depending on the items you're shipping. For instance, if you intend to bring a pet to your new duty station, the cost of transporting it there won't be covered by the military, so you'll have to pay for that expense yourself.
Partial PPM
A partial PPM, also called a partial DITY, is a PCS moving arrangement combining PPM and HHG. In other words, this arrangement allows you to transport a portion of your household goods from your old duty station to the new one while the government transports the rest through a Transportation Service Provider (TSP). In this case, your weight allowance is shared between your partial DITY and government move.
The advantage of this option is that it allows you to access some of your household goods along the way while the rest of your items are still in transit. This can help you settle into your new duty station and enjoy comfort as you await the remainder of your household goods.
Preparing For A PCS Move - How To Get It Right
Regardless of the method you choose for your PCS move, you must begin preparing for your assignment as soon as you receive your orders.
Moving requires you to visit your current base's transportation office to get a briefing on your PCS, then set up some military real estate accounts.
Here is a general guide on how to prepare for your PCS move the right way:
Get Military Real Estate Search Accounts
The first thing you need to do when preparing for a military move is to establish a Defense Property System (DPS) on other military moving resource websites. You'll then want to pick up a guide for the new post or base that you're relocating to.
The guide will provide the information you require when looking for off-base housing, including a directory, telephone numbers, and a map.
Suppose you're looking to purchase a home instead of renting. In that case, you can also start considering applying for a VA loan, which you will qualify for using the basic allowance for housing (BAH) you receive from the government.
Make A PCS Moving Checklist
Once your home search process is underway, you can focus on the actual move. Creating a PCS moving checklist is an excellent place to start in this process.
This will help you keep track of all your items so that you don't inadvertently forget important stuff during the move.
Come Up With A Budget For Your PCS Move
Moving is an expensive undertaking for anyone, and you, as an active duty military member moving to a new duty station are no exception. Thankfully, the DOD offers allowances that may pay for all or part of your PCS lodging and moving expenses.
The Defense Travel Management Office has per diem rates, allowance tables, and other budgeting resources that you can check out to help you financially prepare for your move.
That said, it's important to remember that the government will cover not all expenses. As such, you must develop a budget plan for your PCS move that takes into account whatever allowances you may be able to obtain as well as your available resources. It's worth noting that this includes all expenses you must pay upfront.
For example, if you decide to drive your privately owned vehicle (POV) to your new duty station, you can have your mileage and toll expenses reimbursed as long as you save the receipts.
Schedule Your PCS Move
You must file for your move before leaving your current duty station for your new command. The forms and documents you must fill out are available in your DPS. These include:
The estimated pickup and delivery dates and locations.

The estimated weight of all the items you're moving with.

Your choice of moving company.

Any professional equipment that you may have.
Once the transportation office has processed your forms, you'll be assigned a moving company.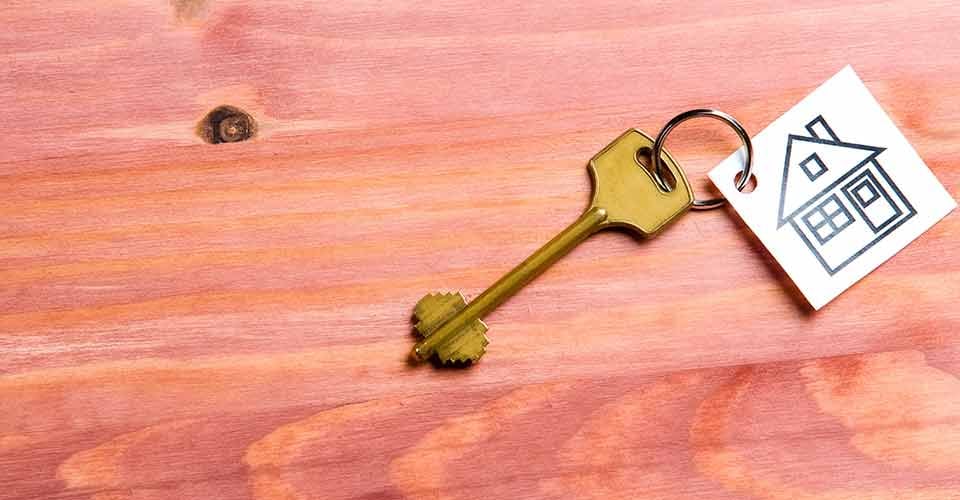 Off-Base House Hunting During PCS
Unless you're guaranteed on-base housing at your new command station, chances are you'll have to live off-base when PCSing. So when preparing for your move, you must start looking for a new place early.
Here are a few general tips that can help you in your house-hunting process when preparing for your new assignment:
Connect with a real estate agent who understands the area that you're moving to well. Working with a realtor will save you a lot of time that you would otherwise spend scouring websites and other resources for house listings.

Make sure to check out the shortlisted neighborhoods to determine whether they have the amenities that you require. If you have kids, for instance, you might want to pay attention to the school district in the area.

Ensure that your realtor is familiar with the requirements that you're looking for in your new home. The type of housing you might require when PCSing alone may differ from what you need when moving with a family.

Create time in your busy schedule to conduct in-person house viewings. Doing your diligence will ensure you get the kind of property that meets your requirements and expectations.
What's It Like Living Off-Base When PCSing?
If this is your first time receiving a PCS order, it's important to note that living off-base drastically differs from life on-base in many ways. Life on base typically involves being in a close-knit military community with very few interactions with civilians apart from your family members and the families of other military service personnel.
By contrast, life off-base means that you'll commute to work like every other person and return home in the evening. As such, you have more interactions with the civilian population, a greater sense of autonomy, and a more typical lifestyle.
If you're set to live off-base during your PCS to Training Center Corry Navy Base, you can expect several benefits. First, living off-base offers you space and distance away from the military community, which can help your family enjoy a sense of normalcy. It makes it possible to interact with your non-military family members and friends regularly, thus helping you nurture those relationships and enjoy a civilian-like lifestyle.
Another perk of living off-base is that it offers plenty of housing options. When living on base, you've limited to whatever housing the military allocates you. However, if you're living off-base during your PCS assignment, you get to choose where to live and what type of house to live in. You can also purchase a home rather than rent, which isn't possible when living in military-allocated housing.
Life off-base is not entirely a bed of roses, and you may have to contend with specific challenges and drawbacks. For instance, you may have to deal with high living costs and bills that you otherwise wouldn't have to bother about when living in military-allocated housing.
Depending on where you choose to live and the house you go for, you may end up paying high rents than your basic allowance on housing can cater for. You'll have to dig deep into your pockets to meet your housing costs.
Likewise, living in off-base housing means you'll have to commute to work every day. Depending on how far away your residence is from the command station, you may wind up spending lots of money on fuel and wasting a lot of time on the road on days when there's traffic gridlock.
5 Best Places To Live When On PCS to Training Center Corry Navy Base
If you're relocating on PCS to Training Center Corry Navy Base, here are some great neighborhoods you might want to consider settling in:
Gulf Breeze
Located on a peninsula between Pensacola and Pensacola beach, Gulf Breeze is a beautiful suburb home to a tight-knit community where members look after each other.
This neighborhood is not only home to some great schools but also offers plenty of recreational activities courtesy of its proximity to the beach.
Pace
Pace is one of the fastest-growing neighborhoods in Pensacola, Florida. Having started as a tiny rural backwater, it's now a burgeoning suburb renowned for its meager crime rate. The economy in the area is also growing very rapidly, and there are some excellent schools as well.
East Hill
East Hill is a friendly community offering singles and families a comfortable suburban lifestyle. It's home to numerous parks, historical sites, restaurants, and family-friendly recreational activities.
Tiger Point
Tiger point is a small, quiet neighborhood popular with civilians and off-base active service members alike for its distinctive rural charm. It's also home to some excellent schools and other social amenities.
East Pensacola Heights
East Pensacola Heights is a vibrant neighborhood that's solidified its reputation as a paradise for food lovers.
The streets of this picturesque neighborhood are lined with restaurants, cafes, and eateries serving culinary delights to suit every taste and budget. It also has plenty of green spaces and parks where families can enjoy outdoor sun and fun.
A Final Word
If you're anticipating a PCS order or have already received one, you must start your house hunting well in advance. The better prepared you are before, during, and after your move, the easier and quicker it will be for you to settle into your new duty station and community.