PCS to Tyndall Air Force Base | Florida
Phil Ganz
/
8 Min Read
/
Dec 06, 2022
This article provides information on PCS, the house hunting process, what PCS entails, living off base, and the best places to live in the region. Keep reading to find out more.
What is PCS (Permanent Change of Station)?
PCS refers to orders given to military personnel and their family members asking them to move to a new duty station. They are long-term relocations for an assignment lasting 20 or more weeks. Military service members will go through this type of move an average of two and a half times throughout their careers.
Civilians and military members have two options regarding PCS moves and relocation to a new military base. However, a small percentage of military members will move up to 6 or more times. However, the government covers all moving costs, which is great considering how expensive the moving process is.
They could choose to make a personally procured move (one they plan and complete on their own) and have the government reimburse their costs or get a government-approved Transportation Service Provider. The option you choose affects your overall moving experience.
The purpose of PCS
There are various reasons for PCS moves; however, reassignments aim to place the exemplary soldier in the right place at the right time, which can be a catch-22 for enlisted soldiers. For instance, deployment timelines may limit their professional development opportunities. However, it's not the service member's decision and is unavoidable.
You may receive an assignment notification; however, this doesn't mean everything is set in stone. The process isn't official until you get the orders. However, it's good to get ready and make the necessary preparations after receiving the notification, but you should be ready for a change of plans.
What does the PCS move entail?
PCS orders contain information regarding where the service member should report to their assigned post. Most cases involve moving the entire family and are known as accompanied PCS orders. Some duty stations are unsuitable for families resulting in unaccompanied orders.
Most orders are issued in the summer (May 15th- September 15th), with July being the peak move time. However, some orders are issued simultaneously, and offices to help you with your move will be busy.
You should get your requests as soon as possible, giving them ample time to smoothen your moving process. You may also get dibs on better moving resources like moving companies.
The steps you should take immediately after receiving orders to PCS to Tyndall Air Force Base includes:
Filing your paperwork if you are retiring, separating, or if it's your first time moving. You should also make an appointment with your transportation office and get more information regarding the move.

You should also make an appointment with your installation's (current) finance office and get help with budgeting for your move and relocation entitlements.

Understand that your account will expire if you don't use it for 35 days, meaning you'll have to re-register your account each time you PCS.

You should also gather all information required to schedule your move appropriately. Whether you plan to submit this information through DPS or the transportation office, you'll need the following:

Delivery/ pick-up locations and dates.
Estimated shipping weights.
Specialty items list.
Your preferred moving company.

"Pro-Gear" list plus weight (for the military spouse and service member).

You should gather estimates of what the military provides and what you need while waiting for your appointments. This helps you ask informed questions and spot any shortfalls. It would help to use DOD calculators to determine allowable items, expected weight allowance, and relocation entitlements. You should confirm the numbers with your financial and transport office.

You should also plan your visit on PlanMyMove to get a personalized checklist depending on your specific family circumstances and type of move. Each PCS move is different, and the information could be helpful.
You should also:
Talk to your spouse regarding the move and your family finances. Doing this helps initiate a productive discussion and prevent any potential difficulties.

Make a list of all financial accounts and note which you need to close or transfer. Take the opportunity to shop for lower financial product rates.

Pay all current bills like water and electricity before leaving and provide the organizations with a forwarding address in case of unpaid bills.

Compare your value of housing allowance (Basic Allowance for Housing) to determine which houses you can afford.

Keep all your receipts safe, including those that don't require reimbursement, since they may qualify for tax deductions.

Determine whether you plan to buy or rent your home.
How's the house-hunting process
House hunting can seem daunting; however, understanding the necessary steps goes a long way toward boosting your confidence and ensuring no one takes advantage of you.
You should follow these 8 significant steps if you get orders to PCS to Tyndall Air Force Base and are looking for a house.
You should understand your financial situation and budget before purchasing a home in Florida. You should consider your down payment, credit score, closing costs, and extra home ownership costs.
Next, you should calculate your preferred price range and search for homes you can comfortably afford.
Get pre-approved for the mortgage
You should work on getting pre-approved for your mortgage unless you have enough cash to purchase your home in one go. Getting pre-approved in Florida is vital, and some sellers won't show you the home unless you have a pre-approval letter.
The letter increases the seller's confidence, making it easier for you to purchase a home. You should keep a few things in mind, including interest rates, required down payment, and terms. Doing this helps you avoid any hiccups throughout the process and makes it smoother.
Pick a great neighborhood
Choosing a good neighborhood means better property values and increased potential profits. Your neighborhood choice determines your potential future profits and how well you'll enjoy staying in the area.
You should figure out various municipalities close to Tyndall Air Force Base and specify your preferred neighborhood.
Choose a reliable real estate agent
You should choose a reliable real estate agent to help you find the best home.
Look for a real estate agent specializing in the local region since they can quickly find good houses and recommend escrow companies, lawyers, and lenders. Your realtor ensures you get a great deal, and it's never a bad idea to interview them.
Begin searching for your home
Next, choose a reliable and trustworthy real estate agent and start looking for houses. Take your time to search for a good home and view as many properties as you want until you find one that suits you. This is the most time-consuming part of the process, and you shouldn't rush it.
Submit offers
You should submit an offer to the seller once you find a property you love. A few things to remember include being quick and careful with your purchase process since most sellers try to get rid of their houses reasonably quickly.
Additionally, you shouldn't offer sellers more money for the home. Instead, aim to make the process easier by covering their closing costs.
Do appraisals and inspections
You should appraise and inspect your home after the seller accepts your offer. Ensure the property is in order and hire a credible and licensed home inspector to check your house's HVAC system, roof, electrical system, plumbing, etc. (often, this is covered under closing costs).
Doing this ensures the home is worth your offer, preventing the seller from taking advantage of you.
Final checks and closing agreements
You are almost done if you have reached this point. What remains is crossing your T's and dotting your I's. You should do a final inspection and test all appliances. Next, you should perform closing agreements with an attorney and real estate agent present.
The attorney and real estate agent ensure your paperwork is in order and complete the finalization.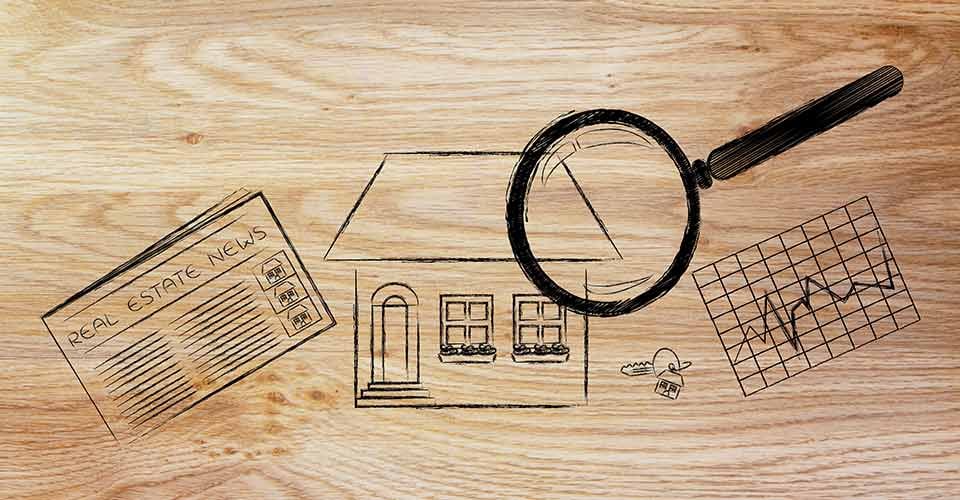 Living off Tyndall Air Force base
Here are some activities to look forward to if you get orders from PCS to Tyndall Air Force Base.
Beautiful parks, beaches, and sunsets
Living off Tyndall Air Force Base is perfect since there are many scenic environments you could have lots of fun in. For instance, you'll get access to beautiful sandy beaches with crystal-clear turquoise water.
The water's color is why people call this region of Florida the Emerald coast. Famous beaches include Shell Island Beach, Rick Stelzer Park, and Panama City Beach & Pier.
Keep out for beautiful marine wildlife like sea turtles and dolphins in the area as you explore your home. You should also watch out for the beautiful sunsets shining with different colors each evening. You'll find the tranquil water and beautiful setting sun transporting your mind into a calm, relaxing place.
Lots of outdoor activities
Like many places in Florida, the region has many activities you can enjoy. For instance, water sports are significant in the area, and you could participate in activities like paddle boarding, boating, fishing, or strolling on the beach. It's also a good place for land lovers.
There's something for every person, and you won't lack something fun to do when you are off work. Land lovers have many opportunities, including hiking, golfing, biking, and camping. The region's perfect weather makes each weekend feel like a vacation.
Great weather
The region has the best weather, with lots of sunshine and warm annual temperatures. However, temperatures may reach 60 degrees during the day and hardly fall below 40 at night. You should know that January is the coldest month in the region and is characterized by many cloudy days.
Also, you should be aware that it rarely snows in the region. Still, you'll notice seasonal weather patterns compared to individuals living in south Florida, where the weather's characterized by never-ending summertime. However, it would help to keep in mind that you'll need lots of sunscreens.
Seafood and tasty fish
The region has lots of tasty fish and seafood with fantastic flavor and freshness because of the warm Gulf of Mexico waters in the Florida panhandle. There's a huge variety of readily available seafood options in the region, including:
Mackerel
Mahi-mahi
Red snapper
Blackfin tuna
Affordable cost of living and access to good education
The region's cost of living is quite reasonable. For instance, the area's living costs are 8% less than the United States average, with housing cost savings leading the way. Additionally, Florida lacks a state income tax, which is a huge plus depending on how much money you make and which state you come from.
This means individuals can save on their income when moving to Florida more than they would while living elsewhere. Also, the region provides access to good education, making it perfect for individuals with school-going children and a laid-back community with friendly residents who care about each other's needs.
Best places to live near Tyndall Air Force Base
Here is a list of places you may live in the DOD (Department of Defense) orders you to PCS to Tyndall Air Force Base. They include:
Panama City
Panama City is Bay county's county seat and is the most populated city, with 36000 individuals as of 2010. It's the best region to live near Tyndall Air Force Base. The city was formed in 1909, and the region's largest employer is the government because of the many bases present.
Panama City is a 15-minute drive from Tyndall Air Force Base and is perfect for military service people looking for a convenient and lively place to live off the base. The city provides various amenities and access (including an enviable commute). It has friendly neighborhoods and is a fun place to stay.
Parker
Parker is closer to Tyndall Air Force Base than Panama City and is entwined with the latter. On average, commutes take 10 minutes; however, it's not nearly as large. It has a population of 4300 and is perfect for people looking for the liveliness of living in the city minus the crowded nature.
Parker is practically entwined with Panama City, and you can take a walk to the bigger city any time. The city has various places where you could have some fun and amenities required for a comfortable living experience. Parker is a great place to live if the DOD orders you to PCS to Tyndall Air Force Base.
Springfield
Springfield is a small city inside Panama City's metro area. It's north of Parker and has a population of 8900. Daily commutes to Tyndall Air Force base last an average of 15 minutes, providing a convenient living experience, especially for individuals working in the air force base.
Springfield has some of the best neighborhoods and is where most people want to live. The area tends to have a higher quality of life and lower crime rates. The quality of neighborhoods within the region varies moderately regarding house disparity.
Wewahitchka
This city is an hour's drive east of Tyndall Air Force Base. The city is in Gulf County and has a population of about 2000.
The city provides a small-town feel where individuals can maintain a convenient commute and a comfortable living. The city is perfect for individuals looking for a quiet life away from the city's hustle and bustle.
Port St. Joe
The city is east of Tyndall Air Force Base and has a population of 3400. The city was created in 1835 and had a library and multiple schools.
It has sprawling wild lands to the east, including the Apalachicola National Forest and Apalachicola River Wildlife and Environmental Area.
West Bay
West Bay has some of the best neighborhoods. The area tends to have a high-quality life and lower crime rates than most regional locations.
The region has a diverse population, and you will fit right in place. Additionally, 80% of residents in the region are home-owned, meaning you'll find some sense of stability and progress moving into the region.
Conclusion
Looking for a house is hectic; however, you could employ various resources to help ease the process and make it less stressful. Receiving PCS orders to move to another location is challenging, and you need all the help you can get.
This article helps you understand the process and provides easy steps to help you figure out what you need to do. We hope you get your dream house. Happy house hunting!