Redfin's Real Estate Buyer Rebate Program - Guide and Alternatives

By Phil Ganz

Edited by Ryan Skerritt
7 Min Read
Sep 12, 2023
Redfin, a prominent player in the digital real estate sector, has a rebate system for real estate buyers, where a segment of the commission is given back to the purchaser of the property.
While this method can be advantageous for some, it can lead to inquiries about its use, benefits, and possible other options.
The article's purpose is to furnish an in-depth overview of Redfin's buyer rebate in real estate, explaining its operation, the advantages linked with it, and highlighting other choices present in the industry.
Upon conclusion, readers are expected to possess a more defined grasp of the rebate's nature and how it stands in relation to the wider real estate field.
Does Redfin Still Have a Real Estate Rebate?
As of September 2023, Redfin stopped offering its real estate buyer rebate.
This rebate used to be a big part of Redfin's plan to give more to homebuyers by returning some of the commission. Stopping this rebate may affect those thinking of using Redfin for buying homes, hoping to get this financial perk.
But it's important for people looking to buy homes to know that even without Redfin's rebate, there are other good rebate and Down Payment Assistance (DPA) programs in real estate.
These other options can be just as helpful in giving financial support to buyers. More details on these choices, their benefits, and how they compare to Redfin's old offer will be covered later in the article.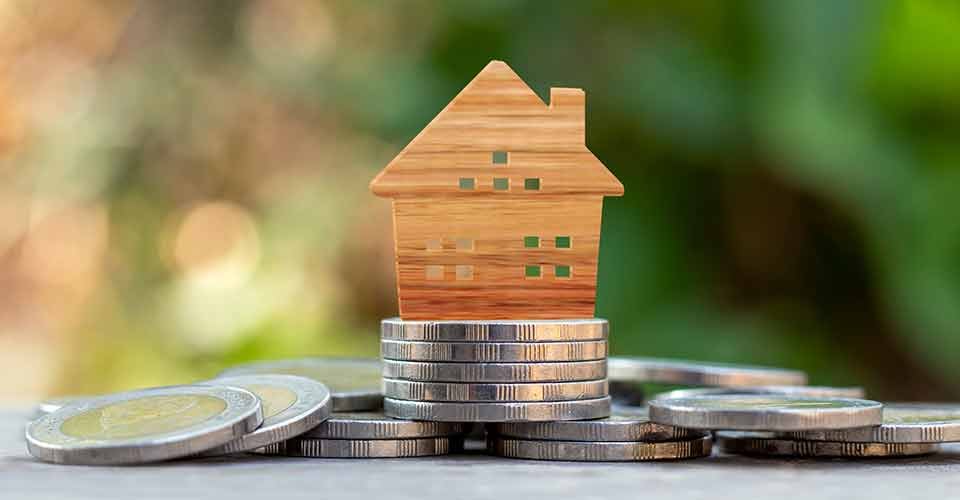 MakeFloridaYourHome Real Estate Buyer Rebate
Usually, with the FHA's rules, buyers need to have 6.5% of the home's price ready because of the minimum down payment and other costs.
Down Payment Assistance (DPA) programs, which will be explained more later in the article, helps buyers by covering 5% of this amount, leaving just 1.5% left.
The MakeFloridaYourHome Buyer Rebate helps with this by giving an extra 1% rebate. This means buyers only have to pay 0.5% of the home's price upfront.
And, for those hoping to pay no down payment at all, MakeFloridaYourHome can help get a rebate from the seller to cover that last 0.5%, making the down payment effectively 0%.
Simple Guide to the MakeFloridaYourHome Real Estate Buyer Rebate
Buying a home has many steps, and it's good to know how to save money with rebates.
Here's an easy guide on how to use the MakeFloridaYourHome Buyer Rebate:
Learn About Rebates - First, learn what a buyer rebate is and how MakeFloridaYourHome's offer works. Knowing this helps when you talk to them.

Reach Out to MakeFloridaYourHome - Start by contacting MakeFloridaYourHome. You can call, email, or visit their website. This way, you can learn who can get the rebate and how.

Have a Meeting - After reaching out, set up a meeting with one of their team members. You can ask questions and get a better idea of how the rebate works.

Check if You Qualify - Find out if you can get the rebate. The team member will check things like the kind of property you want and your financial details.

Look at Down Payment Help - The rebate gives back 1% and there's also a Down Payment Assistance (DPA) that covers 5%. Learn about the DPA options MakeFloridaYourHome offers.

Find a Home - Look for homes that you like and can afford. It helps if you work with an agent from MakeFloridaYourHome because they know about the rebate.

Put in Your Offer - When you find a home you want, make your offer. Follow the usual steps when buying a home.

Get Your Rebate - After your offer is accepted and you're getting ready to close, make sure MakeFloridaYourHome gives you the 1% rebate. It's good to have this in writing.

Look into Seller Rebate (If You Want) - If you want to bring your down payment to 0%, talk to the team member about getting a rebate from the seller. They can tell you how to ask the seller for this.

Buy the Home - Finish up the buying process. This includes things like checking the home, getting your mortgage ready, and closing. Make sure you get any rebates you were promised during the close.
The Best Down Payment Assistance Programs in 2023
The process of buying a home often requires significant upfront capital, especially when considering the down payment. To alleviate this financial burden, various Down Payment Assistance (DPA) programs have been introduced.
Here's an informative look at the standout programs available in 2023, highlighting their advantages and who can qualify for them.
The Chenoa Fund
The Chenoa Fund Program operates nationally, aiming to assist individuals who encounter difficulties amassing funds for down payments on homes.
Managed by the Chenoa Fund, this initiative offers secondary financing solutions to prospective homeowners. The program is distinguished by its diverse product suite, each tailored to address various borrower scenarios.
This suite encompasses both forgivable and repayable down payment assistance, with certain offerings bearing no interest. A key compatibility of this program is its alignment with FHA loans.
To be eligible, there are specific criteria that applicants need to fulfill.
A credit score threshold is set at a minimum of 620. Additionally, the debt-to-income (DTI) ratio of the applicant should be within 50% or less.
One of the program's mandates is that applicants undergo homeownership counseling. This education-centric step ensures that the would-be homeowners grasp the full scope of responsibilities linked to owning a home.
Another specification pertains to income - an applicant's earnings should not exceed 115% of the median income for the location they're based in.
It's also mandated that the intended property purchase is to serve as the primary residence of the buyer.
Though the Chenoa Fund Program is primarily designed for those venturing into homeownership for the first time, it extends some of its offerings to those who have been homeowners in the past.
Given the array of products under this program, it's imperative for interested parties to meticulously understand the unique prerequisites and conditions tied to each choice.
Florida Hometown Heroes
The Florida Hometown Heroes Program, backed by the state of Florida, is devised to support working individuals within the state in achieving their goal of homeownership.
Contrary to what the name might imply, the program is not exclusive to frontline workers; it is open to all gainfully employed residents in Florida.
The principal benefit provided by this initiative is financial aid for down payments. Recognizing the escalating need, the state augmented the maximum assistance amount to $35,000 for the 2023-2024 fiscal year.
A hallmark of this program is its commitment to fostering a strong sense of community. It promotes the idea of residents purchasing homes in proximity to their place of employment, which not only facilitates deeper community integration but also aims to reduce the time spent on daily commutes.
To be deemed eligible for the program, there are defined criteria that must be met.
Applicants should be first-time homebuyers, which the program categorizes as individuals who have not owned a home in the past three years.
The minimum credit score required is 640.
Furthermore, the program has stipulated an income cap; the applicant's earnings should not surpass 150% of the median income of their respective county.
This median income is benchmarked against data provided by the U.S. Department of Housing and Urban Development (HUD).
A central requirement is that the applicant should be an employee of a Florida-located organization and should aspire to procure a residence within the same locale as their workplace.
Due to the overwhelming demand for this program, it should be underscored that fulfilling all eligibility criteria doesn't guarantee admittance into the program.
Rocket Mortgage ONE+
Rocket Mortgage's ONE+ program is designed to alleviate the financial burden of down payments for those wishing to purchase a home.
This initiative mandates potential buyers to contribute a mere 1% of the home's purchase price as their initial down payment.
Rocket Mortgage then complements this with a 2% grant. Consequently, this mechanism enables the homebuyer to instantly acquire a 3% equity in the property they purchase.
A notable characteristic of the ONE+ program is its inclusivity - it caters not only to first-time buyers but also to those who have previously owned homes. The program is available across the United States.
Another significant feature is the waiver of mortgage insurance premiums, which are typically mandatory until a homeowner attains 20% equity in many traditional loan frameworks.
Eligibility for the ONE+ program is determined by specific criteria.
The income of an applicant should not exceed 80% of the median income of the locality where they intend to purchase the property.
For clarity, if the median income of an area is quantified at $90,800, an applicant's maximum allowable income would be $72,640.
There's also a requisite minimum FICO® Score of 620. The range of properties eligible for this program is limited to single-unit homes that will serve as the main residence for the buyer.
It's imperative that the combined value, which includes the buyer's initial contribution and Rocket Mortgage's grant, should not surpass 5% of the property's overall cost.
A crucial point for potential applicants is understanding the difference between total income and qualifying income, as this distinction can influence the outcome of their application.
FHA Loans
Introduced by the Federal Housing Administration in 1934, the FHA loan program provides a distinct avenue for home financing, distinguishing itself from conventional loans.
The program is widely recognized for its lenient down payment requirements, catering to a diverse group of borrowers, notably those stepping into homeownership for the first time and those who may not have significant savings.
Being government-guaranteed, FHA loans pose reduced risks to lenders. This assurance from the government results in more accommodating qualification benchmarks for potential borrowers.
Here's a deeper insight into FHA loans' specific qualifications:
Down Payment - For individuals possessing a credit score of 580 or higher, a down payment of 3.5% of the property's value is acceptable. Conversely, individuals with credit scores between 500 and 579 are required to commit to a 10% down payment.

Credit Scores - FHA loans display flexibility towards credit scores. While a credit score of 580 or higher enables a reduced down payment, individuals with scores between 500 and 579 can still participate, albeit with a higher down payment stipulation.

Debt-to-Income Ratio (DTI) - Typically, it is advised that a borrower's monthly debt obligations shouldn't surpass 43% of their gross monthly income. Still, this guideline offers some flexibility, and certain exceptions may be accommodated.

Residency - FHA loans mandate that the property acquired should be the borrower's main residence. This provision inherently disqualifies investment properties or secondary homes.

Mortgage Insurance - FHA loans incorporate two insurance premiums. The first is an upfront cost, usually 1.75% of the loan's total value, while the second is an annual fee, generally oscillating between 0.45% and 1.05% of the loan amount.
VA Loans
Initiated by the U.S. Department of Veterans Affairs in 1944, the VA loan program provides tailored financial solutions to U.S. veterans, active military service members, and certain eligible military spouses.
The program is an expression of the nation's appreciation for their service, offering them a more accessible path to homeownership.
Endorsed by the federal government, VA loans present a series of benefits that differentiate them from conventional mortgage options.
Below is an in-depth overview of VA loans' qualifications and distinctive features:
No Down Payment - A hallmark of VA loans is their lack of a mandatory down payment. This provision enables eligible participants to finance 100% of the home's purchase price.

No PMI - Unlike many mortgage options, VA loans exclude the need for Private Mortgage Insurance (PMI). This absence translates to potential monthly savings for borrowers, enhancing their financial flexibility.

Certificate of Eligibility (COE) - A pivotal prerequisite for prospective borrowers is securing a COE. This certification substantiates the applicant's fulfillment of the VA's stipulated service requirements.

Credit Requirements - The VA doesn't prescribe a rigid credit score benchmark. However, many lenders typically lean towards a score of 620 as a general criterion. That said, some financial institutions may be willing to consider candidates with lesser scores, depending on their individual assessment and prevailing circumstances.

Debt-to-Income Ratio (DTI) - While there isn't a fixed DTI threshold, a 41% ratio is commonly used as a guiding metric. This standard is adaptable, with potential exceptions being made if borrowers demonstrate compensatory financial strengths or stability.
Bottom Line
The cessation of Redfin's Real Estate Buyer Rebate Program in September 2023 led potential homebuyers to explore other avenues.
Though Redfin's scheme was previously a significant choice, the contemporary real estate environment presents numerous other suitable options.
This includes state-centric programs such as Florida Hometown Heroes, more expansive ventures like Rocket Mortgage's ONE+, and well-established loan mechanisms like FHA and VA loans.
For individuals aiming to maneuver through the intricacies of home purchasing in 2023, gaining knowledge about these alternatives and their distinct provisions is essential for making well-informed choices.
With over 50 years of mortgage industry experience, we are here to help you achieve the American dream of owning a home. We strive to provide the best education before, during, and after you buy a home. Our advice is based on experience with Phil Ganz and Team closing over One billion dollars and helping countless families.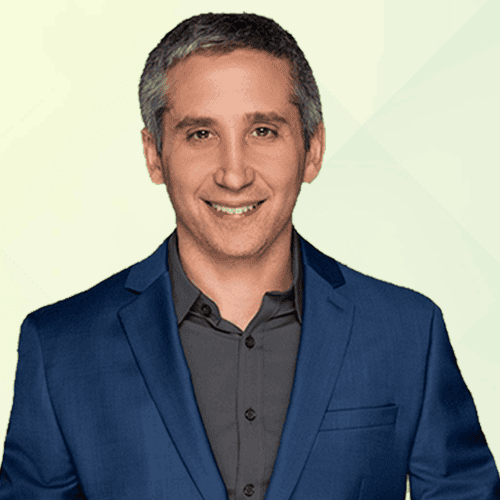 About Author - Phil Ganz
Phil Ganz has over 20+ years of experience in the residential financing space. With over a billion dollars of funded loans, Phil helps homebuyers configure the perfect mortgage plan. Whether it's your first home, a complex multiple-property purchase, or anything in between, Phil has the experience to help you achieve your goals.