September 2023: Buying A Home Isn't As Difficult As You May Think
Phil Ganz
/
5 Min Read
/
Sep 30, 2021
As you all know from last week's newsletter I took a trip to Florida a couple of weeks back, and ever since I got back to Boston, I just can't get Florida out of my mind! While I was there, I took a drive down south to Key Largo because I've heard incredible things. Key Largo is considered the "Dive Capital of the World".
(Mar 27, 2023)
It is also home to the world's largest artificial reef, which is the 510-foot USS Spiegel Grove, the John Pennekamp Coral Reef State Park, and the African Queen. I didn't actually do any diving as my appetite was taking over, but I thought it was a great, interesting fact about Key Largo. I was able to eat some delicious food while in Key Largo. I've heard incredible things about Mrs. Mac's Kitchen, and I'll tell you, the food here is incredibly fresh. I went straight for the Southwest Style Snapper of the day, which was probably caught within 3 minutes of placing my order. This was a blackened fresh fish topped with fresh Pico de Gallo, cheddar jack cheese and guacamole. I really enjoyed this meal, but the only thing that I would say is that the fish could have been a touch crispier, but it was still an incredible meal. Overall, the Snapper gets an 8.4 on the FoodiePhil scale. We may be breaking some records with the dessert. When in Key Largo, you must try a fresh Key Lime Pie. The Key Lime Pie at Mrs. Mac's is never frozen and you can really tell by how fresh it is. Have you ever had a steak that was previously frozen? It's not nearly as good as a fresh steak, and the same can be said for the Key Lime Pie. They use a unique graham cracker crust and if you look up the definition of home-made, there will be a photo of Mrs. Mac's Key Lime Pie right next to it. This was hands down the best Key Lime Pie I've had in my entire life, so I would like to personally thank Mrs. Mac for that! It was so good that I was tempted to go back the next day to order the Key Lime Pie as an appetizer, main course, and dessert! On the FoodiePhil scale, the Key Lime Pie gets a 9.5, which is a new FoodiePhil dessert record. Overall, Mrs. Mac's is an outstanding establishment and a perfect place to grab lunch. I would give this restaurant an 8.7 rating overall and you can trust me, I will absolutely be coming back.
Where should I go next?! Send me your recommendations!

In this week's newsletter, I would like to discuss why half of renters feel that they won't ever be able to buy a home and would like to highlight three key points as to why purchasing is completely doable for these people if they explore all of their options.
1. Let's get creative
2. Finding the right home at the right time for the right price
3. "I need to put 20% down"
1. Let's get creative
According to recent survey by Lending Tree, 48% of renters are worried that they won't be able to afford a home during their lifetime. This concern is largest among the Generation X crowd as well as millennials and many feel that if they haven't purchased a home yet, it's probably not going to happen. I feel that these people are only looking at a small scope and not taking advantage of all the benefits that they have at their disposal. For instance, if you served in the military, and meet the necessary requirements, you can apply for a VA loan, which requires 0% down! This is a huge advantage for military personnel in our country as these buyers will not have to stress about the down payments and closing costs, which is typically the big hiccup when it comes to home purchasing. If you didn't serve in the military, no problem, there are other options! Whether you have concerns about being able to put 20% down and do not have the funds to do so, obtaining a 'gift' towards the down payment / closing costs is another option. This can come from a family member or friends, but this must be a true gift and can not be paid back. Another option can come from borrowing against your IRA or 401k. This can be beneficial, especially to people who do not have a large savings account because even people who don't save on a regular basis do have a retirement account set up. Borrowing from your retirement account has become a popular option, and even though it must be paid back, it will be paid back within a few years. These are just a few creative ways that prospective homebuyers can do to have enough cash available for the down payment and closing costs.
2. Finding the right home at the right time for the right price
Many homebuyers are jumping the gun and purchasing a home at this time due to rates being very low. It is a great time to purchase a home, don't get me wrong on that; however, it is not a great idea to purchase a home that you are not in love with. Many homebuyers are not getting all the bells and whistles that they dreamed of in their home and that is because they are settling. With the market being extremely hot right now, and rates being very low, things are bound to change. With a limited market, this is putting buyers at a disadvantage not only due to the competition that they are facing, but also because they are settling on a home that doesn't fit the description as their "dream home". Over time, inventory will increase, and the market will normalize which will be beneficial to homebuyers. My best advice to prospective homebuyers who are having a tough time with today's market: be patient! If you are not finding the home you want at the price that you desire, there's nothing wrong with waiting things out. The big picture is everything and if you're about to sign a 30-year mortgage for a home that you are not in love with, you are likely making a mistake.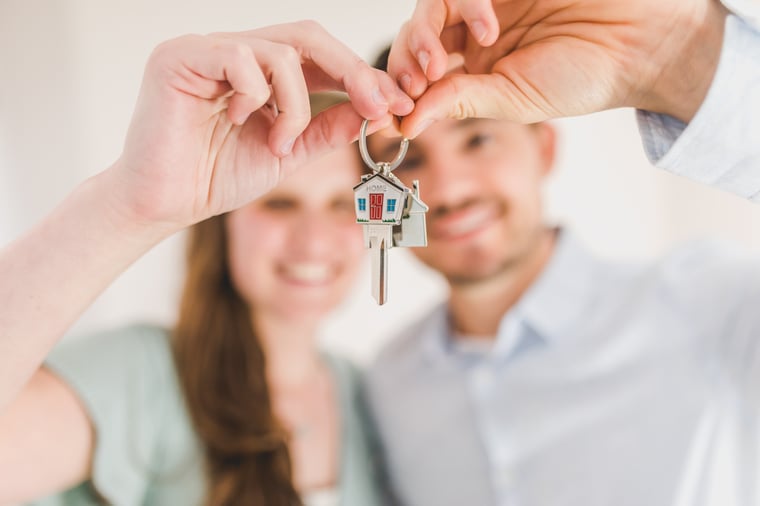 3. "I need to put 20% down"
One of the largest misconceptions is that you must put down 20% on a home to make the purchase. Although it would be best to put 20% down on a home, it certainly is not needed. For a conventional loan, you can put down as little as 5%, and yes, you heard that right. You will have to get Private Mortgage Insurance (PMI) if this is the case, however, the PMI can be cancelled once you reach 20% equity on the home. The good thing is, the PMI does not last forever and this is a great option for borrowers who are not able to put the full 20% down payment. Another option would be a government backed loan, such as an FHA or USDA. With an FHA or USDA loan, you can put down as little as 3.5%, which makes things much more affordable for buyers who do not have enough to put down the traditional 20%. With an FHA loan, you will have mortgage insurance for the life of the loan, but that doesn't mean that you won't be able to refinance a few years down the road into a conventional loan, which can than eliminate the mortgage insurance. As previously mentioned in this newsletter, obtaining gift funds from a relative or friend could be another great option, especially if you only have enough to put down 10-15% on the down payment. Obtaining a gift for the down payment would be great here as it could put you right at a 20% down payment and not have to pay any mortgage insurance. There are many ways to purchase a home, and not being able to put down 20% is an easy obstacle to work around.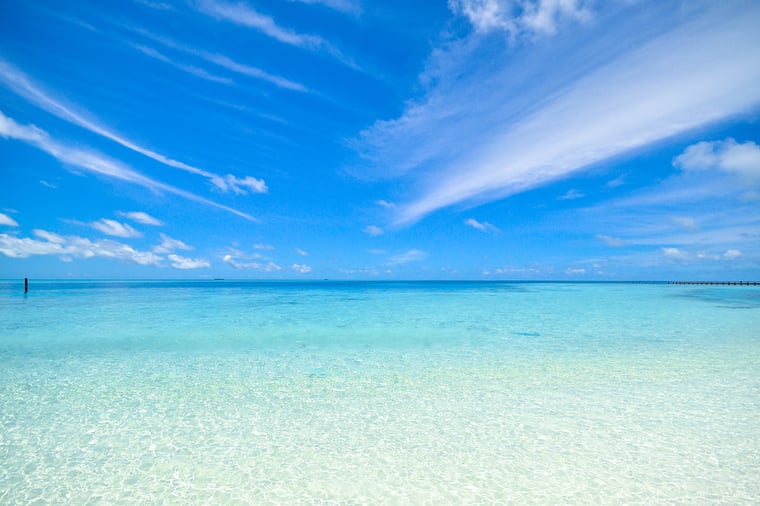 We feel that there are many ways for renters to purchase a home, it just takes a little bit of thinking outside the box to make it happen. Between receiving a gift, not putting down 20%, and looking into the many loan options that are available to these prospective homebuyers will be enough to get them to change their mindset about being able to purchase a home. It's always best to consult with a mortgage professional about the loan programs that are available, as well as gaining general knowledge of what it takes to purchase a home.
If you would like to take part in a short interview for our next newsletter/blog please click here.

Are you a realtor, attorney, financial advisor, etc. looking to promote your services for FREE? Sign up here to be published on our website and get the chance to be featured in top publications such as The Wall Street Journal and Business Insider.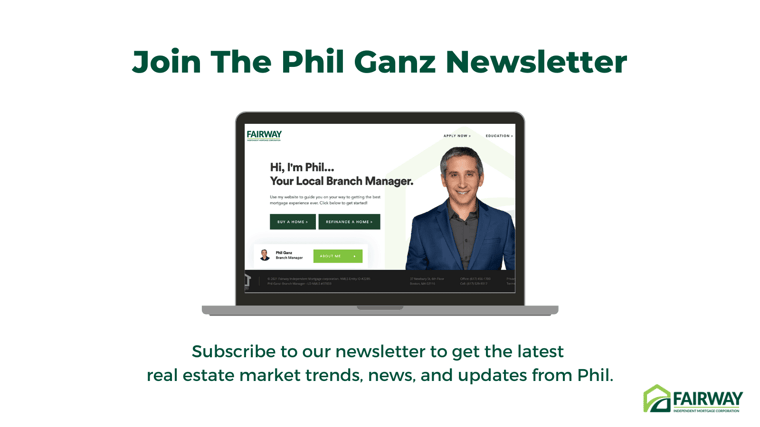 To learn more about the real estate market, check out our weekly newsletter where we talk about food, real estate, and mortgages! Got a question? Contact me today to chat with a financial advisor or discuss your next steps.