Spring 2023 Housing Affordability
Phil Ganz
/
4 Min Read
/
Apr 20, 2022
In this week's FoodiePhil adventure, I sat down at Pubbelly Noodle Bar in Miami Beach! Pubbelly Noodle Bar has many locations and is a hyper-creative fusion of Japanese and Latin-inspired restaurants, run by chef Jose Mendin. When Chef Jose first founded Pubbelly, he wanted to create a place where chefs could eat high-quality, affordable dishes in an awesome atmosphere.
(Mar 20, 2023)
When it opened in 2010, it became a fan favorite, and more than a decade later, they are racking up awards including the 2020 Miami New Times Readers' Choice Award for "Best Sushi" while also securing a spot on every tourist's "must-eat" list! I really enjoyed the Bigeye Tuna Roll, which consists of spicy tuna, "arroz pegao", truffle oil, and sea salt. Honestly, I tried out a lot of different dishes here and everything was on point and even exceeded my expectations. The small plates are great for late-night meals and the one thing that I found very interesting was being able to order from the pub best noodle bar as well as Pubbelly sushi! The small plates have a tapas-style vibe which I love. In my opinion, this is a place that serves really high-end food, but the atmosphere isn't like a really high-end restaurant. The ambiance is great, very relaxing, and they have outdoor seating, which presents a "livelier" experience. On the FoodiePhil scale, Pubbelly checks in at an 8.1 overall. With delicious food, great service, and a great atmosphere, I will definitely be coming back, probably more often than not!

Where should I go next?! Send me your recommendations!
In this week's newsletter, I want to talk about housing affordability. When I speak with prospective buyers, one part of my job is to know how much they can afford. Inflation has taken off, and with that, housing affordability has declined over the last several months. We are going to focus on three key points as to why it has declined and what to expect moving forward.
1. Why is housing affordability down?
2. What should you be paying for housing?
3. Looking into the future
1. Why is housing affordability down?
One of the main reasons why housing affordability is down is the result of rising interest rates and a slowing economy. Even when interest rates were low, the demand for houses was at an all-time high, which resulted in the asking price for a home to be much higher than what it should be. Zillow predicts that the year-over-year rate of home price growth will hit 22% in May, which is a very accelerated rate of home price growth and could last throughout the year. One of the main reasons for this, the demand for housing is still higher than the homes that are available on the market. Even with the hot seasons for homebuying right around the corner, the demand for homes will still exceed the supply, and like most things, will cause the price to increase. Although the housing shortage is great for anyone looking to sell their home, it comes with a higher price for buyers, and could oftentimes lead to prospective buyers being outpriced for something that they could typically afford several years ago. Many factors go into why housing affordability is down, but the main culprit here is the demand for homes and the low inventory that comes with it.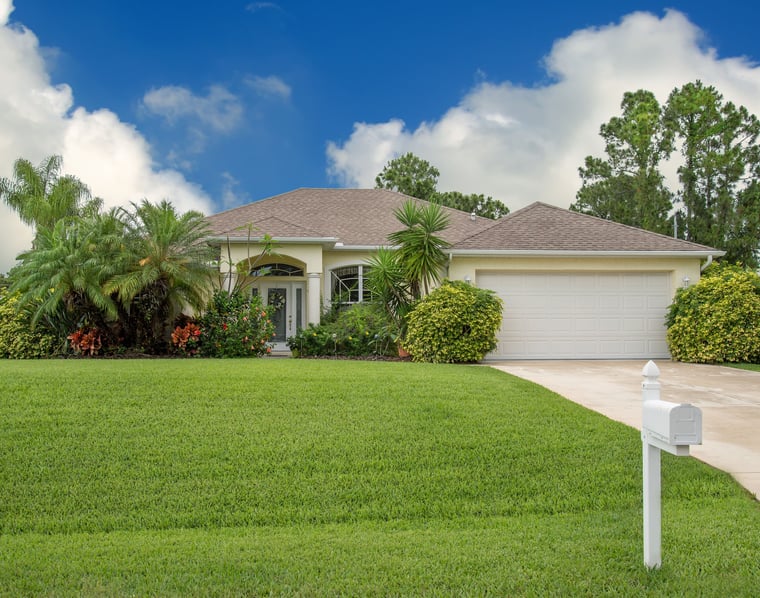 2. What should you be paying for housing?
If you are paying more than 30% of your income on housing costs, unfortunately, you are doing it wrong. Not only do you have to factor in the actual mortgage payments, but you must also factor in the other costs that are associated with it, such as mortgage insurance (PMI), homeowner's insurance, property taxes, and property maintenance, all of which add up. If these add up to more than 30% of your income, you can dig yourself into a hole that is very hard to get out of, a truly vicious cycle. With inflation taking off, not only are interest rates going up, but everything is going up from the electric bill to the labor in maintaining the home. It is best to be financially literate before getting into the home buying process, mainly because many prospective homebuyers do not know all of the costs that are associated with a mortgage. When looking at a place like Zillow or Redfin, for instance, the estimated monthly mortgage payments may look good on paper, but you won't know the true cost of what you will pay until you're in the process. Don't reach for something if it's not attainable, the time will come where it eventually will be.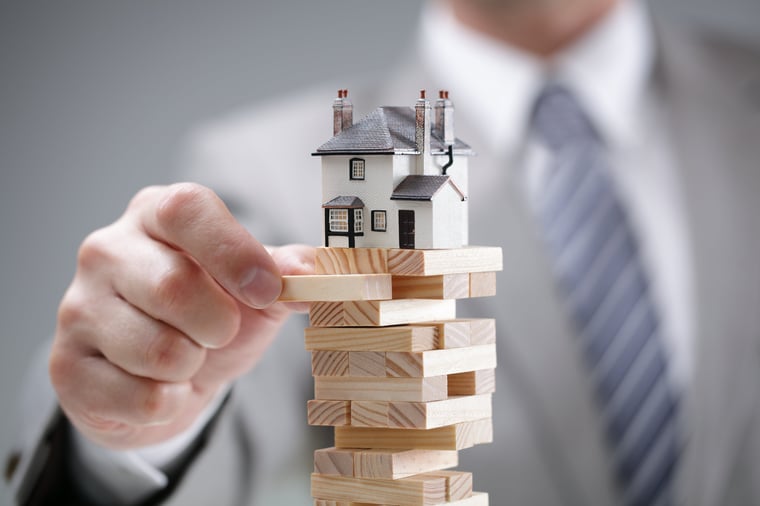 3. Looking into the future
As of now, the housing market is on another level. It is priced so high that it is taking prospective buyers out of the market that they once were able to afford. It is truly not sustainable right now and is being a bit over-valued. Although the housing market likely peaked in the third quarter of 2021, it's not coming back down as quickly as some would hope. It, unfortunately, takes time for the market to normalize and we feel that inflation will last through mid to late 2022. If the supply crisis and labor shortage can get resolved sooner than later, we can see things turning around. With interest rates currently on the rise, we also feel that these will come back down to reality, not overnight, but they will. We will be looking at record-high median home prices for the foreseeable future, but records are always meant to be broken!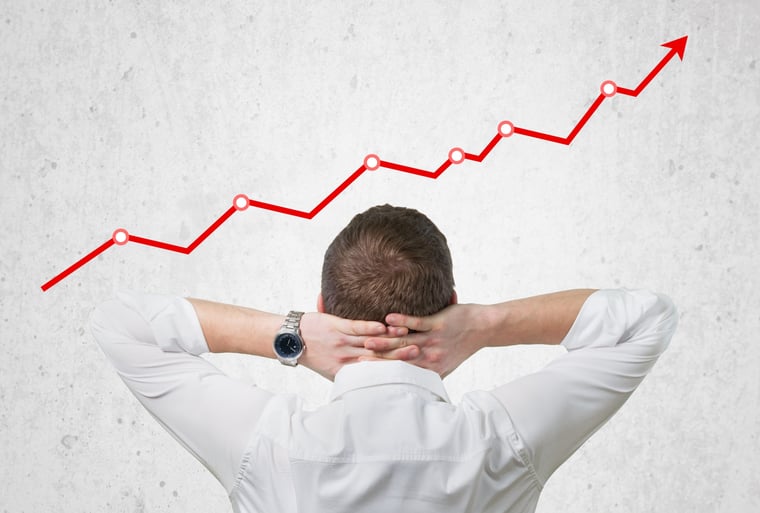 With housing affordability down, that doesn't mean that everyone is priced out of the market. It is always best to do research, and if you find that perfect home, don't wait to move forward on it because it could take even longer to find it again. Becoming financially literate for the home buying process is a must-do and will only help you in the long run. Being able to find a home in the next few years will be much easier than it is today, but becoming financially literate will prepare you the most for when the time comes to purchase a home.
Interested in learning about becoming a resident in Florida or moving there? Read more.
We Want to Help You Buy Your Home Efficiently!
Get a $100 Amazon Gift Card When Fully Approved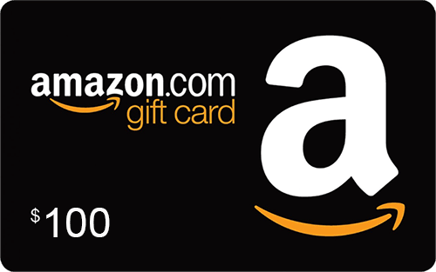 Become a World's Most Trusted Realtor:

There are many factors to consider when getting into the home-buying process. It's best to evaluate all options and to really make sure that now is the right time to buy a home. If you're only focused on the purchase price and interest rate, you're simply not ready to buy and need to evaluate more to make sure you are not wasting your own time. If you plan on expanding your family, do consider getting a home larger than you originally thought as it will pay dividends in the long run! If you would like to take part in a short interview for our next newsletter/blog please click here.
Are you a realtor, attorney, financial advisor, etc. looking to promote your services for FREE? Sign up here to be published on our website and get the chance to be featured in top publications such as The Wall Street Journal and Business Insider.
To learn more about the real estate market, check out our weekly newsletter where we talk about food, real estate, and mortgages! Got a question? Contact me today to chat with a financial advisor or discuss your next steps.