Spring Home Projects You Should Consider
Phil Ganz
/
4 Min Read
/
Mar 23, 2022
This week, I had the pleasure of visiting a restaurant that I have been to before, Mrs. Macs Kitchen in Key Largo, and let me tell you, this place is legit! A little backstory, Mrs. Mac's Kitchen was originally founded by Jeff MacFarland in 1976 who named this restaurant after his mother, mainly because she was a phenomenal cook and he happened to have her recipes!
(Mar 26, 2023)
The building was built in 1947 and was one of the few places in the Keys where you could get a bite to eat, and at the time, it was called Grainger's Gulf Side Inn. Jeff then hired Angie as a cook, and she ultimately ended up purchasing the restaurant from Jeff. Angie and her sister Paula continue to work at Mrs. Mac's to this day. This restaurant has been voted "The Best" in the People's Choice Awards and Best Hometown Café, with a laundry list of other awards and acknowledgments. In the Pre-Covid days, this place was so popular that if you showed up on your birthday, the meal would be on the house, how cool is that? To top it all off, this is the longest-running restaurant in Key Largo! On this visit, I went with the Lobster & Grits, which I haven't tried before. The lobster is blackened with their T.J. salsa and served on top of creamy grits with Cheddar Jack cheese and toast. The fish was just so delicious, and the grits were perfect, especially with the cheese and salsa. This is the best Mexican flavored dish in America, and I'm not lying when I say that! Every other restaurant is trying to get to this level, but not everyone knows how to get here. The homemade salsa, homemade grits, and sharp cheddar cheese blended all together is literally perfection. The #FoodiePhil scale clocks in at a solid 9.0 for Mrs. Mac's Kitchen. If you are in Key Largo and you haven't tried this place out, give me a call and I'll meet you there for lunch!

Where should I go next?! Send me your recommendations!
In this week's newsletter, we would like to discuss the maintenance project must-dos to your home after spending most of the winter indoors. Your home had a lot of wear and tear this winter, not only the exterior but the interior also! We will focus on three key projects that must be done this spring, regardless of if you want to do it or not.
1. Prepping the Patio
2. Allergy-Free Home
3. Hardwood floors vs Carpet
1. Prepping the Patio
One thing that many homeowners are not able to utilize, especially if the home is based in a climate where you experience all four seasons, is the use of a patio and backyard. Once March comes around, the weather starts to get a little better and you can do things outside the house that you wouldn't be able to do in freezing weather. Now is the time to get that patio furniture out and utilized. According to a recent article by bobvila.com, Bob Vila's 10 "Must Do" March Projects - Bob Vila, it is best to remove flaking paint and rust from metal furniture using a wire brush and sandpaper. We would also recommend that you clean the furniture, specifically the cushions, as there could be mold or mildew. When Mid-March comes around, people are out in their yards more, and barbeques are now becoming a weekly thing, so why not do it in comfort by utilizing your fresh patio furniture.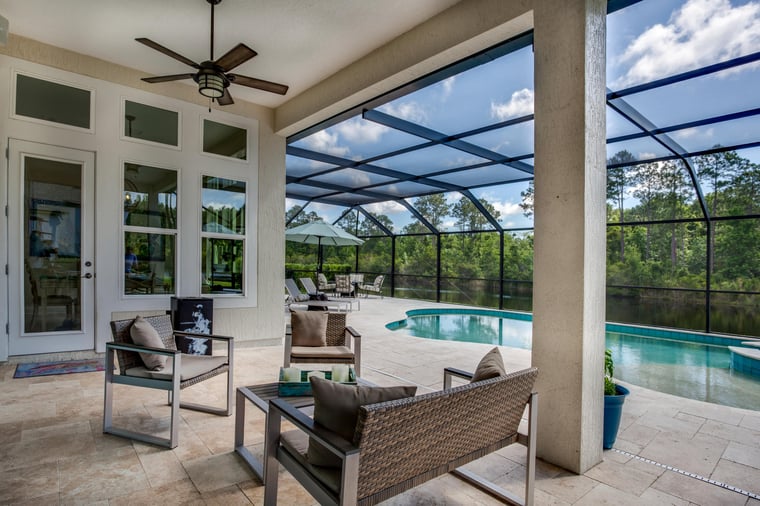 2. Allergy-Free Home
When it's cold and wintertime, you don't have to worry about allergy proofing your home nearly as much as you do in other seasons of the year. Spring is the one season that really brings the allergies out, and many homeowners are unaware that you can allergy-proof your home. Some of the best ways to allergen-proof your home are by changing the air filters consistently. This will give you a well-ventilated home and ensures high-efficiency particulate air filters to reduce airborne dust, allergens, bacteria, and even viruses. Other measures that you should consider taking are inspecting areas of the house, specifically the bathroom, for mold. If you see mold, the best way to rid it is by scrubbing it away with vinegar and baking soda. Other aspects of your home that can cause allergies would be the carpets and curtains. It would be best to get rid of carpet altogether and go with hardwood flooring, as this will limit allergens in the home. Replacing curtains with light filtering shades or blinds will also limit the amount of dust that accumulates in the home. If you are content and do not want to replace these items, make sure you vacuum at least once a week and dust those curtains like it's your full-time job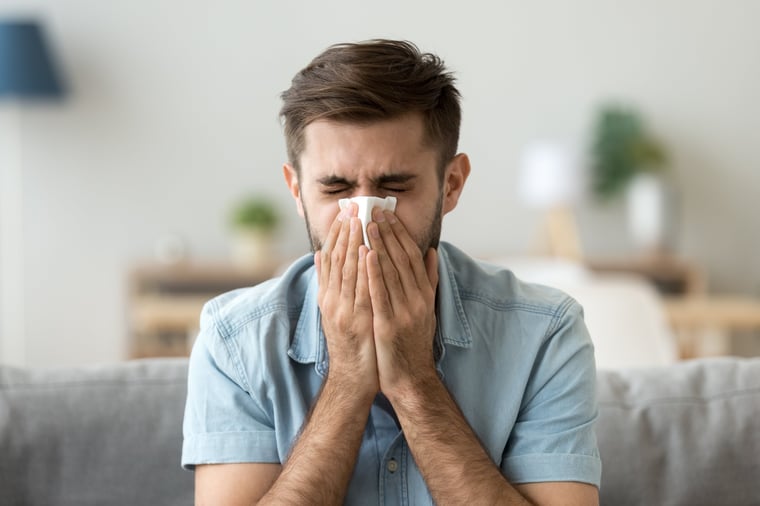 3. Hardwood floors vs Carpet
The least allergy-friendly floor is carpet, hands down. Carpets are a great place for dust mites to hang out and other allergens to grow because they trap dirt particles within their fibers. Solid hardwood flooring is going to be the most allergy-friendly flooring. Hardwood floors' popularity has increased by 97% over the last several years alone, and the reason for this is due to hardwood being much easier to clean than carpets. They do not let microorganisms like dust mites, dirt, or dust hang out. The best way to maintain this type of flooring is a steam mop or even a vacuum cleaner. Not only will you be able to breathe easily in the comfort of your own home, but it also looks so much better than that old-school carpet! Who wants to walk around their home with nasal spray attached to them? Definitely not me!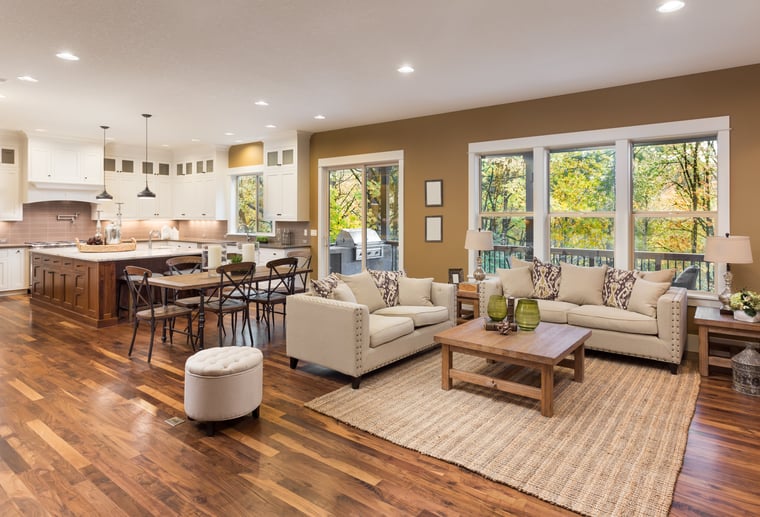 Spending a lot of time indoors during the colder months is normal for everyone who has to experience the cold winters, but not many take into consideration the amount of wear and tear that your home goes through just by you 'living' in it. The inside space gets hit just as hard as the outdoor, but we feel that a nice mixture of fixing up the inside and outside is the way to go. The patio, although not used for several months, can now be used for 6 months out of the year, so make sure it's comfortable when you're cooking on the grill. Having an allergy-free home is key, and it's best to maintain the areas that collect the most dust. And don't forget to retire the carpet for the rest of the time you spend in that home, you'll thank us later!
Interested in learning about becoming a resident in Florida or moving there? Read more.
We Want to Help You Buy Your Home Efficiently!
Get a $100 Amazon Gift Card When Fully Approved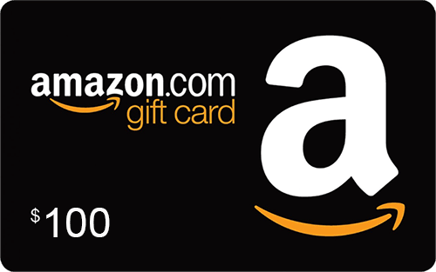 Become a World's Most Trusted Realtor:

There are many factors to consider when getting into the home-buying process. It's best to evaluate all options and to really make sure that now is the right time to buy a home. If you're only focused on the purchase price and interest rate, you're simply not ready to buy and need to evaluate more to make sure you are not wasting your own time. If you plan on expanding your family, do consider getting a home larger than you originally thought as it will pay dividends in the long run! If you would like to take part in a short interview for our next newsletter/blog please click here.
Are you a realtor, attorney, financial advisor, etc. looking to promote your services for FREE? Sign up here to be published on our website and get the chance to be featured in top publications such as The Wall Street Journal and Business Insider.
To learn more about the real estate market, check out our weekly newsletter where we talk about food, real estate, and mortgages! Got a question? Contact me today to chat with a financial advisor or discuss your next steps.