The Summer Home Renovation Projects ThaPierre's Restaurant in Islamoradat You Need to Know About!
Phil Ganz
/
4 Min Read
/
May 25, 2022
I enjoyed dining at a restaurant that I've been dying to try out, Pierre's Restaurant in Islamorada, so I decided to turn this into my birthday dinner! You might recognize this restaurant from the television show Bloodlines (on Netflix, check it out!). This place lived up to the hype, and I can't wait to return. But, let's get into what I ate! I started things off with my go-to, French onion soup, which was in the top 5 French onion soups that I've ever had.
(Mar 25, 2023)
Next up, I had to get something healthy, so I tried out the locally grown butter lettuce; the candied pistachios were delicious and added a fantastic texture. The tuna appetizer was also great, not too filling but incredibly fresh and flavorful. My guest tried out the vegetarian meal, and she said it was easily one of the best veggie dishes that she's had.
I went with the local catch du jour, my favorite, Grouper! I tried out the Pistachio ice cream for dessert, which was literally to die for. We also tried out the key lime fruit tart, simply amazing. There are two types of key lime pies: one with an egg (which is custard) and the other without an egg without custard. The pie with no egg is made because it doesn't freeze well, so it's always good to have a couple of options.
I tried the custard pie; it was just so delicious! This is such a special place that you don't eat here unless it's a special occasion. This place rates so high on the FoodiePhil scale. I want to give them a 10, but I can't give anyone a 10, so I'm going with a 9.3! This place is perfect for a special occasion; the ambiance, the food, and the service are all top-notch. I highly recommend Pierre's, and you better believe that I will be back!

Send me your recommendations!
In this week's newsletter, we will discuss summer projects that liven up the interior and exterior of your home and how they add value and excellent curb appeal if you're looking to sell your home. There are so many different projects that can be done around the home, but we will focus on the three that will make your home look great and add value!
1. Redesigning Your Front Yard
2. Removing Radon
3. Updating the Bathroom
1. Redesigning Your Front Yard
If you're looking to change the entire feel of your house without having to spend much money or hire workers to redo the interior, the best place to start is redesigning the front yard! The little things can make a big difference when it comes to the front yard, and just planting flowers in the entryway will add great color. Other ideas would be to paint your front door a new color or redo the front walkway. When redoing the walkway, adding a bit of color or texture can make a big difference. If you're simply looking to update an existing walkway, lining it with pavers is much easier than replacing it entirely, and it's also cheaper! When it comes time to sell your home, the new front yard design will make a great first impression on prospective buyers. The fantastic presentation of the front yard could bring in offers that are higher than the listing price, and it will help get the home sold very quickly.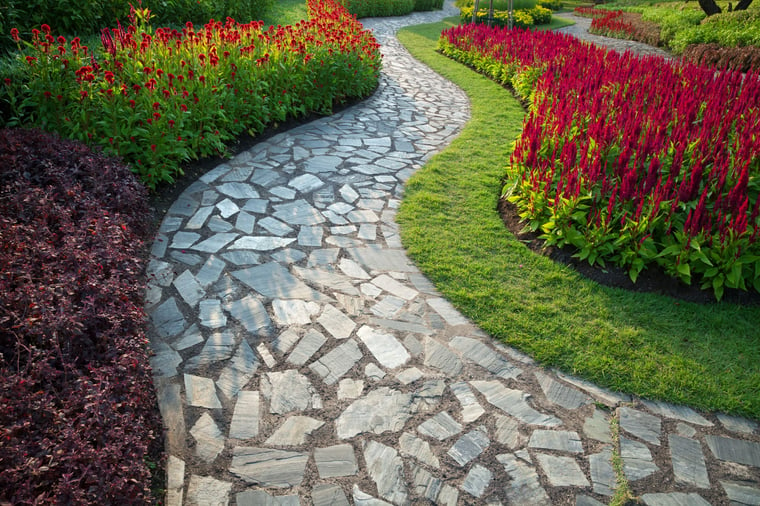 2. Removing Radon
Not many homeowners consider removing Radon a fun project in the summer, but it is one of the most important. Radon is a radioactive gas that moves through the soil and can enter a home through an opening, whether a crack in the foundation or a concrete slab. Radon can, unfortunately, cause lung cancer if one is exposed over a long period and is also the second leading cause of lung cancer behind smoking. Every house is different, and just because your neighbor may have a Radon issue, it doesn't mean that your home does. The best way to find out if you have Radon in your home is to purchase a Radon test kit available at places like Home Depot for $10. When doing the at-home Radon test kit, you'll get results in about a week, and if the test comes back with a high reading, you will need to hire a radon mitigation contractor. They will be able to test the home and install a mitigation system to reduce the Radon to a much safer level. If you need to hire a professional for this, it will run about $2,000, but it can potentially be the best $2,000 you spend in your life.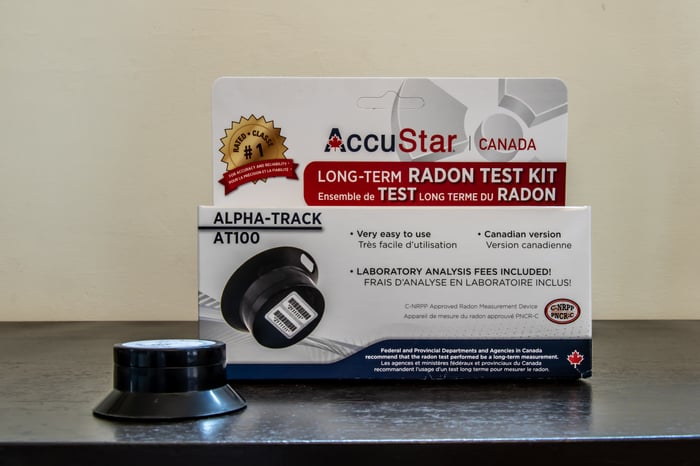 3. Updating the Bathroom
One of the most popular bathroom remodels is adding small, textured tiles to the shower floor. When you think of updating the bathroom, most people think about replacing the toilet or getting a new mirror. Both are great to do, but we have other ideas in mind. When it comes to safety, choosing a small textured shower tile will require extra grouting, and this will help you from slipping once the floor gets wet. These are also easy to clean, and the new grouts used are mold resistant. On top of that, they are also stained and humidity resistant! Another great idea for the bathroom, specifically the shower area, is to add a window in the shower. Even if you put new tile down that prevents mold, it's only preventing mold from that part of the shower. Humidity is a significant factor in producing mold and mildew, so adding a natural ventilator, like a window, will prevent mold from accumulating. Adding a window will also bring in natural light, which, at times, can prevent you from having to turn the lights on and wasting energy. It is best to slope the bathroom window downwards, so water drains off of it.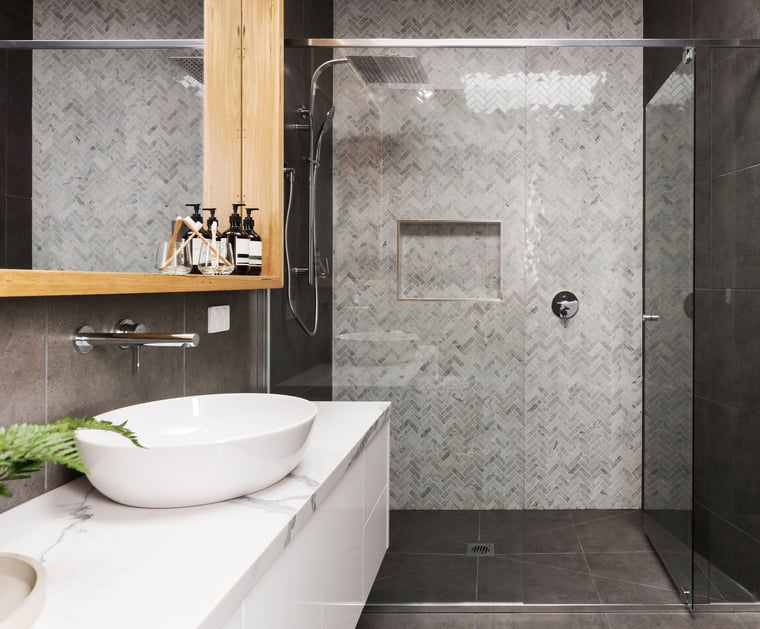 There are so many projects that can be done around the house in the summertime. Still, we feel that if you take care of these three items, it will make a more aesthetically pleasing and safe environment, but it will also help you get top dollar for your home when the time comes to sell. We like 'renovating' the front yard, which can set you apart from other homes in the neighborhood. Having a radon check is essential, not only for your home but for your health. Although bathrooms are not the most popular room in the home, a good portion of time is spent daily, so why not make it the way you've always wanted? If you improve your home with these three simple projects, you will be a happy homeowner!
Interested in learning about becoming a resident in Florida or moving there? Read more.
We Want to Help You Buy Your Home Efficiently!
Get a $100 Amazon Gift Card When Fully Approved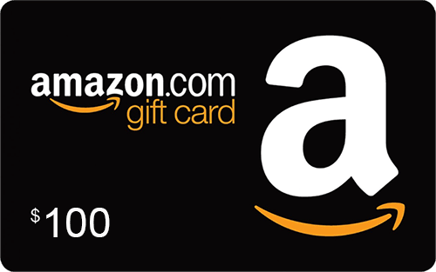 Become a World's Most Trusted Realtor:

There are many factors to consider when getting into the home-buying process. It's best to evaluate all options and to really make sure that now is the right time to buy a home. If you're only focused on the purchase price and interest rate, you're simply not ready to buy and need to evaluate more to make sure you are not wasting your own time. If you plan on expanding your family, do consider getting a home larger than you originally thought as it will pay dividends in the long run! If you would like to take part in a short interview for our next newsletter/blog please click here.
Are you a realtor, attorney, financial advisor, etc. looking to promote your services for FREE? Sign up here to be published on our website and get the chance to be featured in top publications such as The Wall Street Journal and Business Insider.
To learn more about the real estate market, check out our weekly newsletter where we talk about food, real estate, and mortgages! Got a question? Contact me today to chat with a financial advisor or discuss your next steps.