Take A Glance Into Unreasonable Rent Prices
Phil Ganz
/
4 Min Read
/
Feb 03, 2022
Fox & The Knife is owned by Chef Karen Akunowicz, who has a long list of accolades including a nomination for the James Beard Award in 2015, Best Chef in the Northeast in 2018, and appearing on Top Chef Season 13, and in 2020 for Top Chef All Stars. As you can imagine, the bar has been set high! Fox and The Knife offers traditional Italian food with a step up for creativity.
I started things off with the homemade ricotta, which was super fluffy with a mild taste because they use whey protein instead of vinegar and lemon juice. The portion size was so large that I had to request potato chips because the three pieces of toasted bread were not enough. The main dish that I went with was Ravioli Carbonara Guanciale with Farm Egg and brown butter. The flavor profile was well put together, and what really made this unique was breaking the egg to complete the sauce. The creation of the sauce was a really fun part of this dish.
For dessert, I went with the Chocolate Olive Oil Torte with Whipped Crème Fraiche and Pistachio Praline. This had the perfect amount of chocolate taste, not overpowering at all and not too heavy. This was a perfect dessert to complement an amazing meal.
One thing that I would like to mention is the drinks that are served here are top notch. I had a specialty drink, which was the Bravo #1. This consisted of Woodinville Whiskey, Galangal (which tastes like ginger), cinnamon, and pink peppercorn. This tasted like spiced apple cider and was delicious.
I would say that Fox & The Knife is the best that Southie has to offer. I would rate this an 8.5 on the FoodiePhil scale and I highly recommend that you try this out, you will want to come back for more!
Where should I go next?! Send me your recommendations!

In this week's newsletter, we would like to discuss the unreasonable rent prices. Rent prices are soaring these days and we want to point out why they are going through the roof, and why owning is a much better idea than renting. We would like to highlight three key topics based on a recent article by realtor.com.
1. Rental Shortage
2. Renters Could be Homeowners
3. Why Owning > Renting
1. Rental Shortage
The pandemic is to be blamed for many things going on in the world today, and the soaring rental prices can be blamed on the pandemic as well (partially). As many of you know, Q1 and Q2 of 2020 brought massive layoffs to this country, and worldwide. The unemployment rate was sky high and many of the layoffs that were taking place came from the big cities. This drove people out of the city, to cheaper and more peaceful environments. Now that the economy is gaining steam, and the job market coming back even stronger, this is bringing people back to the big cities, and the rental game really taking off. Since there is such a high demand for rentals, landlords are able to up the asking price for the units that are on the market, but also keep in mind that there are bidding wars on rentals just like there for home sales. The demand for rentals is through the roof right now, and it is really working to the landlord's advantage.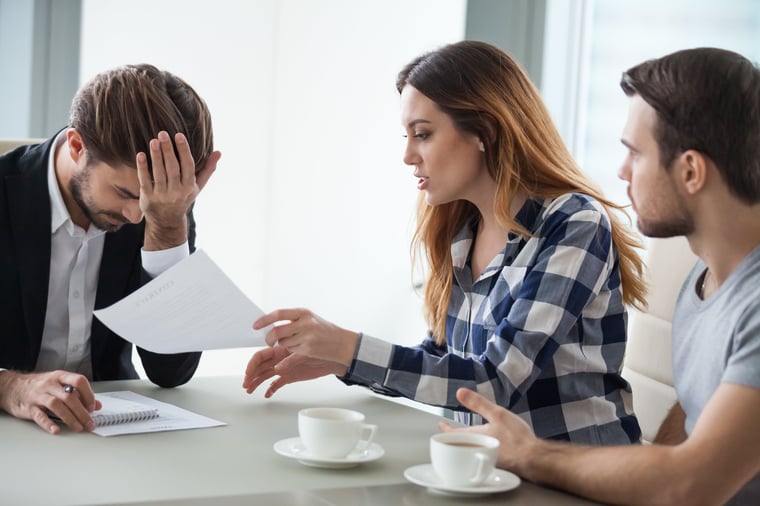 2. Renters Could be Homeowners
As we discussed how there are bidding wars for rentals, there are bidding wars for homes. Many current renters could be homeowners right now if they could win a bidding war. 2021 brought some of the fiercest competition for prospective homebuyers, due to the shortage of homes on the market compared to the amount of people who were looking to purchase a home. With home prices also going north, this took many prospective homebuyers out of the market, which means they are staying in the rental market even longer. Additionally, some renters prefer to stay renters and often like to take advantage of the high-end amenities that come with their buildings, including co-working spaces, rooftop gardens, and pools. Others also prefer to live in a metropolitan area, where there aren't many homes for sale under $1 million, which also takes them out of being a homeowner. Renters could be homeowners, some are simply not able to afford due to the recent hikes in home prices, while others would prefer to continue renting and taking advantage of the city and amenities. Learn about co-ownership in our latest article here.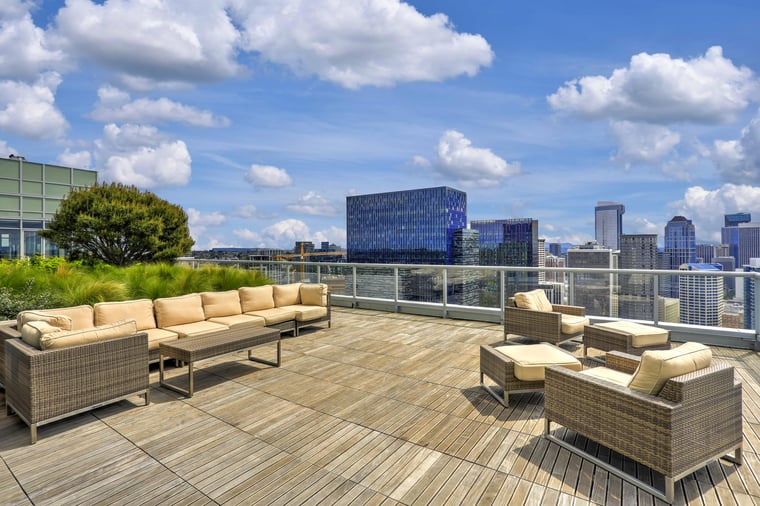 3. Why Owning > Renting
Owning a home has many advantages compared to renting, and we feel that owning is much better for the long-term compared to renting. One of the biggest benefits for homeowners is for the long-term, buying is cheaper than renting, and over time, your home acts as a savings account. When it comes to renting money, that goes straight to your landlord's pocket and doesn't build equity. Another great benefit of owning a home is it lowers your living expenses in the long run. Over time, your mortgage will eventually be paid off and you will be the sole owner of your home. Once the mortgage is paid off, that takes away the biggest expense associated with being a homeowner. You will only be responsible for taxes and insurance for however long you intend on staying in the home. Although the initial costs of purchasing a home can get steep, it will only benefit the homeowner in the long run. You may read more on this topic here.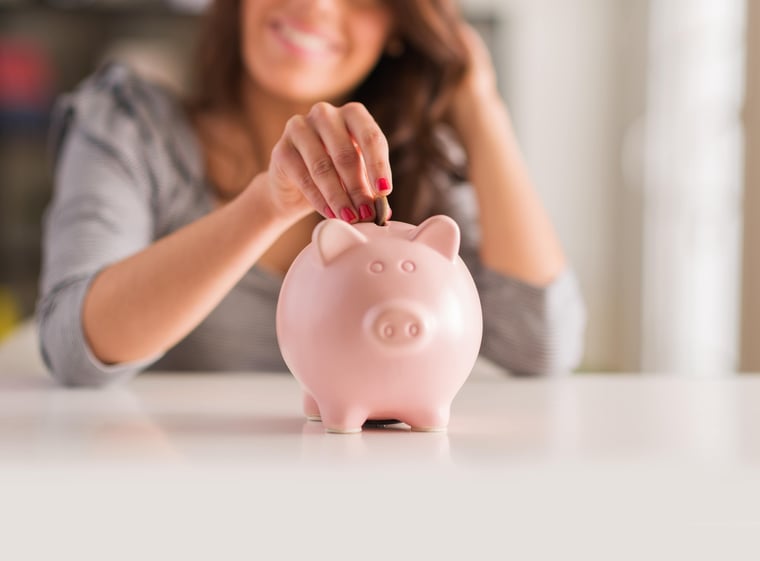 Overall, the rental shortage has been a huge factor in the high rental prices that we are seeing, but some people do prefer to stay renters over homeowners so they can take advantage of certain amenities that are offered to them. We feel that 2021 took many prospective homebuyers out of the market due to the fierce competition and price hikes, but with a new year, and less competition, these people can come back into the market and get that home that they've always wanted, with much less stress. Overall, owning has many more benefits compared to renting and if you're a current renter looking to purchase a home, the research that you do will prove to you that owning a home is more beneficial in the long haul.
Become a World's Most Trusted Realtor:

There are many factors to consider when getting into the home-buying process. It's best to evaluate all options and to really make sure that now is the right time to buy a home. If you're only focused on the purchase price and interest rate, you're simply not ready to buy and need to evaluate more to make sure you are not wasting your own time. If you plan on expanding your family, do consider getting a home larger than you originally thought as it will pay dividends in the long run! If you would like to take part in a short interview for our next newsletter/blog please click here.
Are you a realtor, attorney, financial advisor, etc. looking to promote your services for FREE? Sign up here to be published on our website and get the chance to be featured in top publications such as The Wall Street Journal and Business Insider.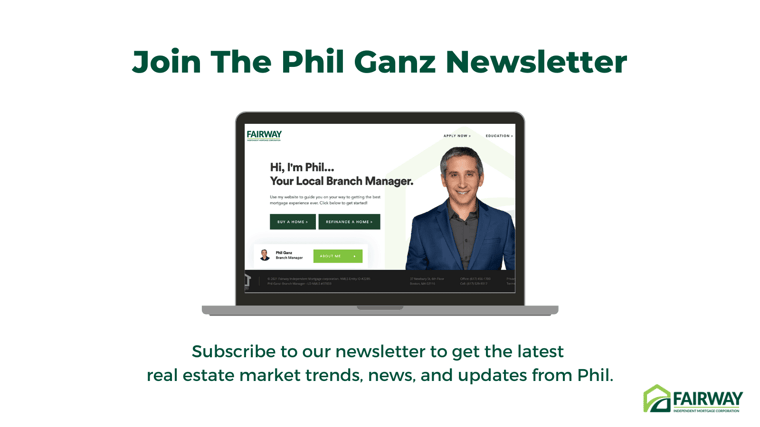 To learn more about the real estate market, check out our weekly newsletter where we talk about food, real estate, and mortgages! Got a question? Contact me today to chat with a financial advisor or discuss your next steps.