Tampa Bay History Center: Taking a Trip Into the Past
Phil Ganz
/
4 Min Read
/
Mar 13, 2022
The Tampa Bay History Center may not be the first place that comes to mind when you think of things to do in Tampa, but it's certainly worth a visit. It's just one of the many exciting historical sites found in Tampa Bay, and this particular site offers travelers the opportunity to discover more about the area's heritage.
(Mar 31, 2023)
The museum features multiple exhibits based on local history, including how the first people got there and how they survived while they were doing so.
Visiting the History Center gives you a brief lesson into Tampa Bay's past, and the building itself is pretty historical too. This article will walk you through some intriguing things you'll find at Tampa Bay History Center, portraying how native inhabitants of Tampa played a role in shaping society. Keep reading to find out more.
What's Inside?
The Tampa Bay History Center offers an in-depth look into the history of Tampa and the surrounding area. Located at 801 Old Water St., just steps from Bayshore Boulevard, the museum features dozens of exhibits, including displays on the Seminole Indian Wars, the Spanish-American War, Hurricane Tampa, and more.
In addition to historical artifacts such as clothing, war memorabilia, and photographs, the Center also has several permanent and occasional traveling exhibits. These pieces will take you on a journey back in time through the early days of European settlement to the development of St. Petersburg and Tampa as major cities to modern life.
The History Center also has a theater showing informative films and videos about various aspects of local history and interactive exhibits that allow visitors to test their knowledge and interact with others. And, not only can you expect an abundance of history displays, but you can also expect excellent customer service from their friendly staff.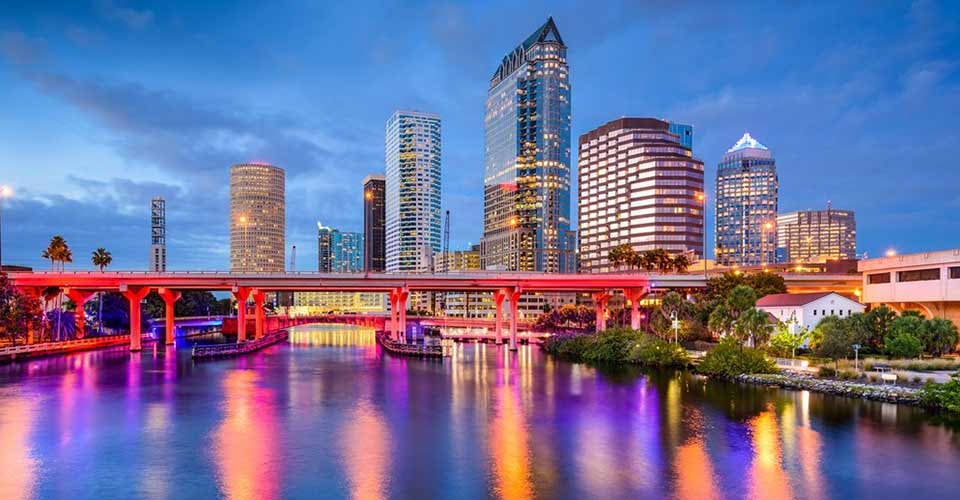 The Collection That Reveals How the Native Inhabitants Shaped the Society
The Tampa Bay History Center in downtown Tampa offers a glimpse into what life was like on Florida's West Coast during prehistoric times through its extensive collection of artifacts. Visitors to The Cove exhibit can explore replicas of an ancient midden, a fish camp, and a burial ground, which reveal how native inhabitants of Tampa shaped society.
The Center also boasts a collection of thousands of objects, including decorative arts and fine arts, revealing how the natives played a role in shaping the Tampa society. With that in mind, let's take a quick look at the popular pieces of this history you'll discover during your visit to the Tampa Bay History Center.
Nearly 10,000 Books All Related to the History
Florida History Center has spent years collecting thousands of books covering nearly every aspect of Florida's history. They include topics such as agriculture, environment, and politics. Most of these books have been written by native historians, either well-known or little known. Within these pages is a history you'll also find out about ships that plied Florida's waters and cigar making, sponge diving, and cotton harvesting—all part of Florida's history.
Manuals and Maps
These include the current and past maps and historical information about Tampa's and Florida's growth. Museum curators found old, handwritten maps located at Historic Spanish Point depicting what Florida looked like more than 100 years ago. Preserved for posterity as part of the Tampa Bay History Center's collection, the Center thought visitors might be interested to see what early Florida and Tampa looked like—and how native residents settled across the area.
Microfilm
A microfilm collection arranged by the subject people contains records from Florida's Seminole tribe and other native habitats. The records include but aren't limited to correspondence, petitions to federal government officials, legal documents, treaties, and other agreements between Seminole and Native Americans.
Family Papers
There are also thousands of family papers donated to the Tampa Bay History Center archives. Many families who have lived in Tampa Bay for generations provide a treasure trove of knowledge about how early settlers survived and thrived.
These collections document events from as early as 1883 to the 1990s and contain important information on some of our area's most historic families. Although most county and state records have been lost or destroyed over time, private family papers still exist today, making them invaluable resources for anyone who wants to research or learn more about our community.
Cigar-Related Items
The Tampa Bay History Center boasts an outstanding collection of more than 1,000 objects related to the Tampa cigar industry. This includes but isn't limited to cigar-making tools, cigar boxes, cigar cutters, cigar label sheets, cigar store displays, and much more. Some of these objects date back to 1898 and provide insight into how native inhabitants shaped society through the cigar initiative and trading.
Seminole Artifacts and Materials
The Center preserves an extensive collection of the popular Florida Seminole entities and materials granted from the Charles L. Knight family. From patchwork to weapons to rare clothing, utensils, pottery, and art—the Florida Seminole tribe truly had an incredible impact on society.
But where did these people come from? How did they get here? What was their connection to other indigenous peoples in North America? And how did their relationships with European settlers shape the region into what it is today? You'll undoubtedly find all the answers from this particular collection.
Maritime Artifacts from the Age of Discovery
The History Center recently assembled a collection of maritime artifacts from the Age of Discovery. These powerful items include rare maps, ship artifacts, assorted weaponry, navigational instruments, charts, and texts. All these items came from different historical points and made Tampa culture what it is today.
Florida's Cattle Ranching History
Cattle ranching and beef processing became integral parts of Florida's economy and culture after Spanish colonists introduced cattle to Florida in the 1500s. This collection assembles artifacts that tell stories of ranching families and iconic objects that document Florida's unique role in American history. This dynamic exhibition showcases how the cattle ranching industry helped shape the development and culture in Florida for centuries.
Bottom Line
If you want to learn more about the history of Tampa Bay, the best place to do so is at the Tampa Bay History Center. This museum houses a vast collection of artifacts and records detailing life in Tampa Bay over the years, including maps, newspapers, books, and photographs. Whether you're interested in discovering more about your family's past or how this area became one of the fastest-growing cities in Florida, you can find everything in this history base.
Interested in learning about becoming a resident in Florida or moving there? Read more.