Tampa Destinations: Museum of Science & Industry
Phil Ganz
/
3 Min Read
/
Mar 06, 2022
In Tampa, Florida, the Museum of Science & Industry (MOSI) has been educating and inspiring people of all ages through its interactive exhibits and educational programming since its founding. The museum provides fun-filled family activities through its dozens of permanent exhibits that focus on space exploration, natural sciences, life sciences, and technology.
(Mar 26, 2023)
MOSI also hosts traveling exhibits from across the world to showcase the latest scientific discoveries and technological advancements in modern culture. Whether you're an educator looking to bring your students on a field trip or an adult looking to gain some new knowledge, there's something at MOSI for everyone. This article will explore interesting things about the Museum of Science & Industry, including what they're known for and why thousands of tourists flock here. Read on to discover more.
Essential Things to Know About MOSI
The Museum of Science and Industry has been educating people in Florida since 1982. From an early age, MOSI has always provided opportunities for visitors to use science to gain a better understanding of their world. Its mission is to enhance the quality of life through exhibits, educational programs, and cultural activities that promote a sense of science and technology. It remains a powerful source of inspiration for young scientists, engineers, and astronauts alike.
The Museum of Science and Industry (MOSI) is a great place to take your kids for an entertaining and educational experience. From dinosaurs to space exploration, MOSI keeps kids and adults captivated with various interactive exhibits. The entire family will enjoy a visit to MOSI, whether you're checking out an IMAX film or trying to figure out how waves work in WaterWorks.
Here, visitors can explore more than just science; they'll also have a chance to check out art, astronomy, history, and math. While you're there, don't miss out on some hands-on fun at their various exhibits, where you can play with foam blocks, conduct experiments with liquids and magnets, or participate in exploring the human body from head to toe!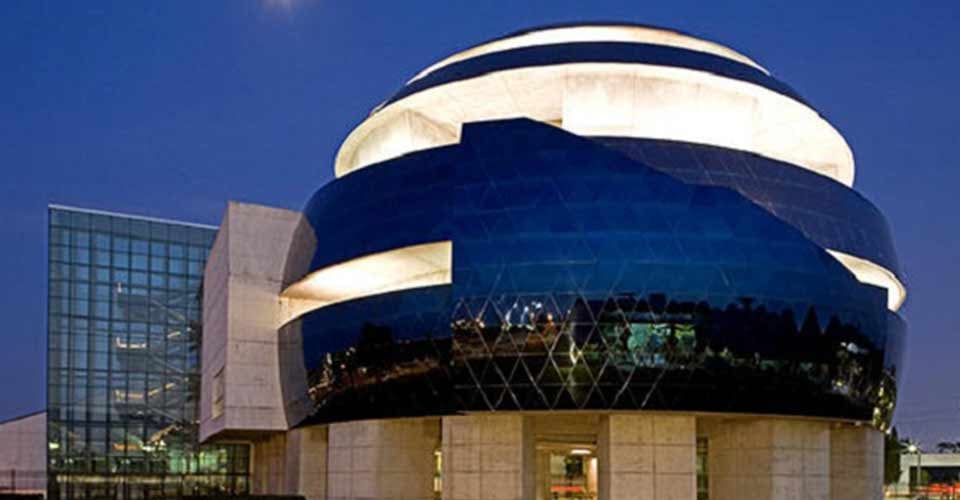 What They're Known For
The museum is known for its extensive collection of science-themed artifacts, especially those related to astronomy. From sculptures to anthropology to nature and technology, MOSI covers it all. There's also a space gallery that highlights Florida's major role in America's space program, as well as an interactive environment called Discovery Hall where kids can build structures and then test them out in a giant water tank.
There is something at MOSI for everyone to enjoy with multiple on-site restaurants, 4D theaters, an aquarium and planetarium, extensive educational resources, and numerous interactive exhibits. Let's take a quick look at more of the popular things the Museum of Science & Industry in Tampa is known for.
Lying On the Bed of Nails
Guests can get a chance to lie on a bed of nails at MOSI and experience a feeling of what lying on a comet would be like. You'll feel what it's like to fly in zero gravity as you relax on a special bed. This outdoor obstacle course experience is not for the acrophobic and is intended only for those aged ten years or older. After taking part in the adventure activity, you'll be invited to learn about what happens inside your entire body when balancing on a bed of nails.
Building Robots
The museum offers dozens of interactive exhibits that can be used to build a robot or program one using numerous blocks. For example, at MOSI, kids get to use their hands to learn how circuits work and what they do. The hands-on approach is more effective in teaching visitors about STEM (science, technology, engineering, and math) principles than simply reading from a textbook. You'll gain an understanding of basic components such as motors and transistors.
Exploring Optical Illusions
The museum has a simulation chamber organized around five senses: sight, sound, touch, taste, and smell. Visitors can attempt to spot optical illusions in a gallery where mirrors surround them.
Brain Puzzles
Challenging yourself with brain puzzles is another hands-on experience that all ages can enjoy. There are multiple interactive exhibits built to challenge everyone, from kids to adults. You can visit MOSI and bring along your friends or family members and let MOSI keep you on your toes with their challenging brain puzzles.
Moonbase Lunar
Guests can learn about space travel and its history, and even pretend to be an astronaut for a day and troll another world in MOSI's NASA-funded Mission. Moonbase lunar lets visitors experience what it would be like to live on a moon colony. The experience has been designed with both children and adults in mind.
Outreach Programs
The museum offers a variety of outreach programs to visitors of all ages. Outreach programs allow students to directly experience some of MOSI's exhibits in a more hands-on way. Educators also participate alongside their students during these programs to develop lessons that encourage classroom discussion about science and math skills. Programs include:
Workshops and assembles
Virtual science labs
Interactive stations and mini-demos
MOSI-in-a-box
Saunders planetarium
Sky trail ropes course
Virtual reality simulator
Reasons Tourists Flock to This Museum
The Museum of Science and Industry in Tampa, Florida, is exciting for science-minded travelers. This museum is recognized as one of America's top ten attractions for families. Each year, tens of thousands of people visit to experience firsthand why it earned such high accolades. Here are just a few reasons why tourists flock to MOSI:
Access to a wide range of educational materials
Fascinating field trips, tours galore, and festivals
Fun-filled programs and summer events for kids and adults
The museum offers multiple personal development courses.
Plenty of unique hands-on exhibits to explore
Affordable tickets, impressive offers, and membership specials
Bottom Line
Tampa has one of the most culturally rich and diverse areas in the country, with something to offer everyone from thrill-seekers to art lovers. The Tampa Bay Area boasts beaches, watersports, outdoor activities, museums, performing arts centers, and much more. One of the area's top attractions and the largest science center in Florida is the Museum of Science & Industry (MOSI). With exhibits that feature everything from dinosaurs to race cars, MOSI is sure to be an educational treat for children and adults alike.
Interested in learning about becoming a resident in Florida or moving there? Read more.