The Benefits of a Condo Purchase
Phil Ganz
/
4 Min Read
/
Mar 08, 2022
Attached Residences
The term "attached dwelling" refers to a home connected to another residential property on its land that has shared one or several (townhome or shared) walls or is next to one or more other dwelling units. Read on if you're looking for an economic and lifestyle benefit associated with communal living. Expect a pleasant surprise.
Condominiums
Condo living has many advantages. Condos are a terrific alternative to first-time homeowners and individuals wishing to experience homeownership with less considerable upkeep, thanks to community life and walkable metropolitan areas.
But what exactly is a condominium?
One definition of a condo is to own the air space of an apartment within a multi-unit building. As this definition shows, in a condominium complex, the owner is not entitled to the walls of the development, which separate their apartment from some of the neighboring units and the common facilities. The condo's flooring, ceiling, walkways, stairways, and outside spaces are all owned by the condo's community ownership.
The investment value of detached homes
Almost all Americans aspire to own detached, solitary houses. Although 80% of the populace prefers to reside in a single-family home, seven out of 10 People in the united states (70%) do so. Even though just 8% of the public prefers to reside in apartments or condos, two out of every ten people (17%) do.
However, not every single-family residence will suffice. Americans also agree on several communal issues. Fifty-three percent want to live "far from everything," compared to 34% who want to live "in the middle of everything."
The phrase "excellent walls make good neighbors" applies to the majority of the Country. "Neighbor privacy" was rated as fairly essential by 87 percent of respondents, with 45 percent rating it as extremely important.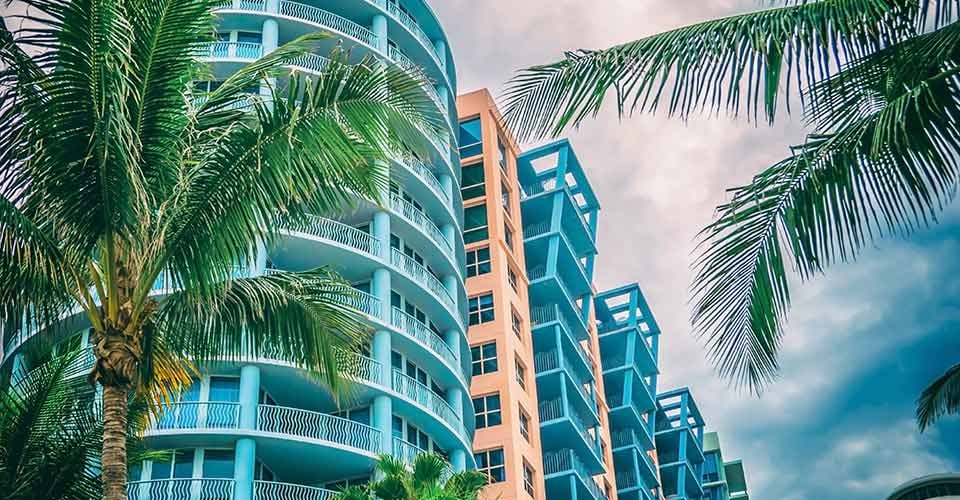 Why choose a condo?
Why do people buy condos, given their complexity? And why don't people stay in plain, uncomplicated detached houses? Here is why:
More choices - Condos may make up a tiny fraction of the total property US market, but they can make up a considerable percentage of for-sale advertising in some places, such as densely populated, expensive cities and tourist destinations.

Maintaining it requires less work -You don't have to worry about landscaping, snow clearance, or gutter cleaning when you live in a condo. The homeowners association also may manage the maintenance of various mechanical services, such as HVAC, electricity, and drainage. (obviously, the regular HOA payment will help cover the cost of this upkeep.)

Fancier amenities - Access to facilities that you cannot pay for or would like to operate (such as a pool, an on-site gym, there may also be heated parking garages) is offered depending on the property.
Condos need to be inspected, too
Some purchasers believe condo inspections are unneeded because the homeowners association would handle most faults. Sadly, this prevalent misunderstanding can saddle new owners with unexpected bills.
Before committing, an auditor can assist you in identifying problems. A condominium inspection will give you a comprehensive assessment of said "walls in" regarding the property you're considering. By conducting the assessment and examining the condo association data, you'll be capable of making a judgment on the unit. Learn more about the importance of home inspections here.
Condo cons
Like detached houses, condos are not just for everyone. Assess how the preceding disadvantages may influence you:
Dues - Condominium owners must pay HOA charges, normally paid monthly. These might rise significantly and are usually determined by the facilities provided by the condo board.

Lack of privacy - You won't get as much discretion or privacy over noise since you'll be sharing walls with your neighbors.

Limited by rules — Whether you own your condominium, you are obligated to the association's bylaws, which may restrict how you can use or furnish it. For example, there might not be any choice in how your yard is laid out.
Condominium Documents
The operating documents of a condominium association regulate most of the interaction between ion described below.
The four main types of condominium papers are shown below.
CC&Rs - The most significant condominium regulating instrument would be the Declaration of Covenants, Conditions, and Restrictions. It provides the organization's ability to collect assessments, specifies fundamental borders, and describes the correlation between condo owners and the association, among several other issues.

Bylaws - The bylaws outline the association's operational guidelines. The rules will, for instance, specify how to call a meeting and how recordings must be preserved, among other things.

Articles of Incorporation - Articles of Incorporation are used to form a condominium organization. Most of the time, this document is only a formality, but there are times when it contains additional requirements to be aware of.

Regulations - Most condo organizations have a statement defining the group's daily procedures. The regulations spell out what unit owners may and cannot do and the repercussions for breaking them.
Cooperative Apartments
Condos and housing cooperatives are the two most common alternatives for first-time buyers looking to buy a house in a metropolis. It is crucial to know the distinctions despite their similarities before purchasing one.
Ownership
Purchasing a condo entitles you to ownership of the property investment, as well as a stake in common amenities such as grounds.

Once you purchase a co-op unit, you're acquiring shares of the building, which gives you ownership of a section of it. The co-op committee will almost always have to approve you as a current buyer and authorize whom you transfer to, which can take a long time.
Fees
Condominiums levy monthly and quarterly service fees. That includes grass maintenance, snow clearance, and other typical maintenance charges.

Co-ops bill fees as well, although they are typically costlier and may include things such as utilities. Assessments for capital improvements like these are less common for co-ops than in condominiums. Maintenance payments, in any case, should be included in the monthly budget. They may rise with time, so keep that in mind.
Cost
Condos are often more expensive to purchase than co-ops, but you do have greater financial possibilities. A condominium is considerably simpler to sell or rent out.

Although co-ops feature higher costs than condos, the upfront cost of purchasing one is generally less than a condominium. It is, nevertheless, more difficult to sublet in a co-op. Therefore, it is preferable to prepare on residing there.
Final Thoughts
Before you apply for preapproval, it's really vital to consider not just many categories of condominiums but also the benefits and drawbacks of each. Although condo ownership has its advantages, such as little maintenance and facilities, it has its drawbacks, such as rowdy neighbors, a lack of privacy, along with hefty monthly costs.
Interested in learning about becoming a resident in Florida or moving there? Read more.