The Benefits of Renting Your Home to Purchase Another Home in Florida

By Phil Ganz

Edited by Ryan Skerritt
8 Min Read
May 31, 2022
Buying your first home was probably a hustle, but you've reaped the benefits and want to know how you'd benefit if you rented out your primary home and purchased another one.
If you are on this page, you've probably thought about your decision and need an in-depth analysis of how and why that would be a good idea.
Homeownership rates are at their lowest in 50 years, making this the best time that you'd ever choose to invest in another home.
National homeownership rates have dropped to 9 % since 2004 due to several factors. For instance, home values have risen quite fast compared to incomes, making them less affordable for most renters.
Additionally, young Americans prefer the flexibility renting offers. They also tend to delay major life decisions like marriage and starting families, affecting how they purchase homes.
The resulting trend is that more millennials prefer staying in the rental market from their twenties to their mid-thirties.
Renting your home to buy a second home can be pretty lucrative. The amount of renters in baby boomer generations has also risen by 4.3M within the last ten years.
All this contributes to the booming U.S rental market. As such, renting is now a more viable option for many Americans than purchasing homes.
Many benefits come with opening rental properties, with one of the main benefits being a passive income source.
Some landlords may do this because of the pride and satisfaction of owning properties, which can be rewarding; however, others are more interested in rental property owners' monetary benefits and security.
How to rent your home out while purchasing another
Renting out your first home isn't a walk in the park. You'll have to find answers to some critical questions to help you evaluate the entire idea.
For instance, you'll have to gauge whether your home will make a great rental property and if you're able to see the entire process through financially.
However, if you are dead set on going through this journey, then these are all the steps you'll have to go through:
Decide if your home has a rental appeal
You love your home; however, you need to ask yourself - will others love your home?
To get the best answer, you'll have to discuss the steps to maximize your rental appeal with your local property manager.
These are some of the questions that you'll need to ask:
Is your home in an area where people may be interested in renting?

How easy is it to get and maintain reliable (good) tenants?

Is your home close to shops, public transport, and other amenities?

Does your home have problems or quirks that may put potential renters off?

Does your home require renovations or repairs that'll increase its rentability?
Before renting out your first home, consider:
The location
Your property's location determines the type of tenants you'll get and the retention rate. It also determines the revenue.
If your property is in a great neighborhood, your tenant may be willing to pay more and overlook other minimal and less desirable aspects.
Transport
It may be quicker to rent out your property if it is close to public transportation.
Most tenants you get won't stay home all day and will prefer homes that have easily accessible routes that lead to entertainment, shopping, and work.
Parking
You are likely to get many tenants if your home has off-street parking.
Your property should be close to a parking garage, less than five blocks away if you don't have street parking. That'll enable you to attract high-quality retainable tenants.
It would be best to assess these aspects since they dictate whether you'll be able to purchase your second home and manage its finances appropriately.
Renting out your first home without considering these could lead to issues like low tenant retention, tenant loss, etc.
Costs and other things to consider
Some additional costs come with renting out your first home and purchasing a second one. The rental income may cover these costs. However, you'd better have a cash buffer or a positive cash flow before committing.
Thus, you'll need to be prepared for any additional costs and put aside some extra cash to offset them. The costs include:
Tenant loss
There are periods when renting where you'll not have any tenants. This can become an issue if you don't have enough cash to pay your mortgage.
Thus, it would be good to ensure that you've saved up enough cash to make the payments for at least 6 to twelve months you may not have a tenant.
Rent shortfall
You may find yourself stuck where ongoing property costs and home loan repayments are more significant than your rental income.
Thus, you should have enough cash saved to offset the extra costs or end up in debt.
Maintenance costs
All types of properties need maintenance.
Poor maintenance may lead to more problems later on. Thus, you should be prepared for and do regular maintenance to retain your clients and avoid any financial repercussions.
You'll have to budget for possible renovations, regular maintenance, and emergency repairs.
Bill payments
Renting out your home doesn't absolve you from paying any bills. You'll be responsible for paying specific bills like council fees, water bills, and extra strata fees if you own an apartment.
You could pay these from the property's rental income; however, the best strategy is to save up some cash on the side to make the payments in case of any hiccups.
Landlord insurance
It will help if you prepare to pay landlord insurance out of pocket. This can include landlord contents insurance, building insurance, property owner's liability insurance, etc.
Doing this helps protect you from various issues like property damage, etc.
Real estate fees
You'll also be required to pay property management fees if you manage your property using a real estate agent.
However, the costs can be avoided if you prefer managing your property, but you should note that it'd probably be more tedious.
Home loan rate changes
You should be ready for and financially capable of covering any extra costs that may come about if you have a variable-rate home loan.
These are mortgages with a non-fixed rate. Their interest rates are adjusted above a specific reference rate or benchmark.
If they prove too unpredictable, you are better off choosing fixed-rate mortgages, although they have higher rates.
Changes in personal circumstances
There are many changes in personal circumstances considering the economy is unstable.
Thus, you should ensure that you have saved up enough cash and are financially stable enough to offset all costs listed above if you lose your income source.
That'll help you from incurring significant losses later on.
Home equity and mortgage repayments
The chances are that you'll need a new loan when you rent out your first home to buy a second home. You could choose to use your equity in the first home as additional security for your second mortgage if you have enough.
The amount of mortgage you can access depends on various factors, including:
Your equity in the first property.

Your ability to service your current mortgage in addition to the new loan.

The total amount borrowed against valuations for both properties.
Your first home's equity potential
Your home's equity is calculated by subtracting your loan balance and market value.
Your equity may build up if you've finished paying some or the entire home loan and if your home's value has appreciated.
Instead of a cash deposit, you could use this equity when getting a home loan on your second property. The more usable equity you have from your first home, the more you can borrow from your second home, considering the bank can ascertain that you can service the second loan.
Higher borrowing costs
It would help if you considered how to structure the total loan obtained for your homes. Often, interest rates on loans obtained for investment properties are higher if you don't plan on living in the property.
Thus, it would be easier if you worked out a plan with your lender to discuss how to structure the home loan. That'll be easier for you since you plan on living on the property.
Understand the required time commitment
Managing your tenants requires a lot of patience and commitment. It also has lots of other commitments, as mentioned above.
You could employ some strategies to help you along, like doing thorough tenant research to weed out any high-risk tenants to help make the process easier.
You can hire an efficient property management company if you don't have the time, patience, or expertise to manage your rental property.
This may incur some extra costs - however, it may be good for you in the long run. It would help to understand that you might be consumed by responsibilities that'll need your time and attention, like ongoing repairs and maintenance.
Understand local property laws
You'll need to understand various laws if you choose to rent out your property, including deposits, rules for eviction, tenant rights, rental leases, etc.
You could go online and research the laws or reach out to an estate agent and be put through to a legal expert that can advise you.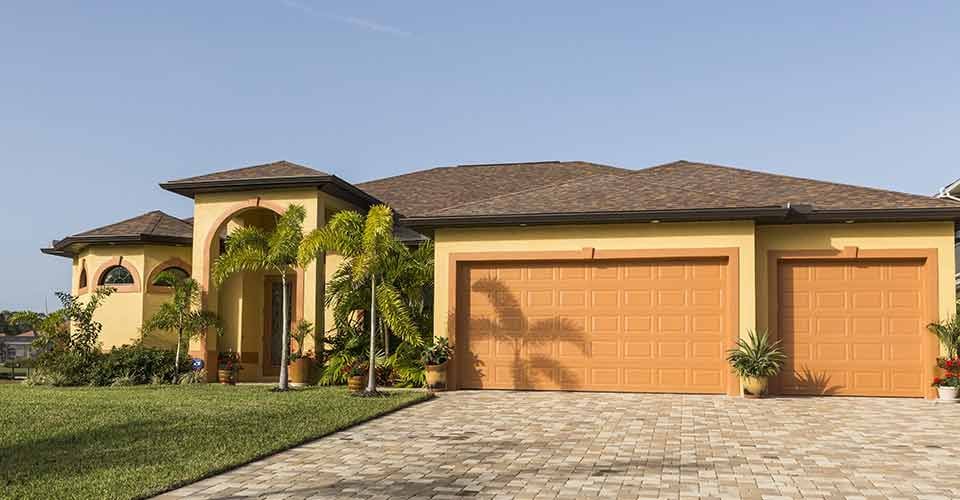 Benefits of renting your home and buying a second home
Here are some of the main benefits:
Provides you with tax advantages
Your tax advantages depend on how you'll use your second property and the amount of involvement invested in managing it.
For your property to be classified as a rental (rather than a vacation home), you should rent it out for over 14 days each year. However, this number should be much higher.
How deep you choose to become involved with managing the property also matters. Suppose you are a part-time landlord of a property that isn't your primary residence.
In that case, you'll be entitled to a deduction in taxes, insurance, interest, and other expenses from the property's income. Additionally, you can also subtract losses from the other income.
Your mortgage should send annual reports detailing the total interest payments and any amount paid to escrow accounts to cover insurance and taxes.
You'll use these documents to determine how much you can deduct during tax time.
You can also deduct depreciation. Any repairs on rental properties are classified as deductible expenses within the year they are paid for.
Any improvements like adding a patio or garage can be covered by depreciating the home improvement expenses over your property's life expectancy.
The IRS designates this to be 27.5 years. Finally, you can (without paying capital gains tax) put your home's proceeds toward a new rental property should you agree to sell the property.
Provides you with potential additional earnings
Selling your property provides you with liquid cash within a short period; however, renting it out could earn you more income in the long run. Keep in mind that real estate works in a similar way to stocks.
For best returns, you'll want to buy low and sell high. If your location favors buyers, you are better off holding on to the property and renting it out until the situation improves.
You'll need to do research when evaluating the property's rental potential. You'll need to research the rental demand and the rental population demographics.
You'll have to determine if your home's features appeal to renters. For instance, rentals near military facilities are easier to rent out.
You should rent your home out if you live close, the property is in good shape, or you aren't afraid of doing DIY work.
You could seek the services of a real estate company if you can't handle the entire renting procedure and don't have time to manage your property, especially if you have a full-time job.
The arrangement could still work out if you live far from your property; however, you'll still have to figure out how to make it perfect.
Renting your home helps build your credit
People that have rented out their primary residents don't often report their rent payments unless they are late or missed.
As such, rent payments are often not a factor affecting your credit score. However, mortgage payments do matter since they affect your credit score.
Thus, you stand a chance to improve your credit score if you manage to pay your mortgage consistently on your second property using the rental income.
This provides access to other loans that you could use on your property in an emergency or need to diversify your investments.
It helps you diversify your investments
Investments are risky; however, real estate investments are considered a sound addition to your investment portfolio since they are tangible, and you can choose to live in them if bad comes to worse.
Additionally, rental income is considered more predictable and steadier than other investment forms like stocks.
Provides you with actual earnings
Earning monthly payments from your rental property is the most prominent financial benefit.
You should consider operational costs when determining the amount of rent you should charge. Additionally, it would help to consider what is feasible in the market, primarily where it is located.
Ideally, the rental income should be enough to cover costs like interest, monthly mortgage, property taxes, and insurance while providing you with income.
It would be best to assume that half of your monthly rent goes to expenses. A rule of thumb would be using the 50 % rule when estimating operating costs.
A unit rented out for $1500 requires $750 as operational costs. You hope the property increases in value (or real estate values), making your investment appreciate.
The bottom line is for you to invest in something that makes your income grow.
Conclusion - Making a calculated decision
Choosing to rent out your home to buy a second one isn't a decision most people are ready to make. Additionally, not all properties are suitable for renting.
The best place to begin is getting professional legal advice from a real estate agent on whether you are better off renting your property.
You should run the numbers, figure out if they work, and go ahead with your plan if they work out. You should begin asking yourself if you'll be able to become a landlord and if you are up for the task.
Remember that property management isn't easy. However, you can still become a successful landlord if you put your mind to it.
With over 50 years of mortgage industry experience, we are here to help you achieve the American dream of owning a home. We strive to provide the best education before, during, and after you buy a home. Our advice is based on experience with Phil Ganz and Team closing over One billion dollars and helping countless families.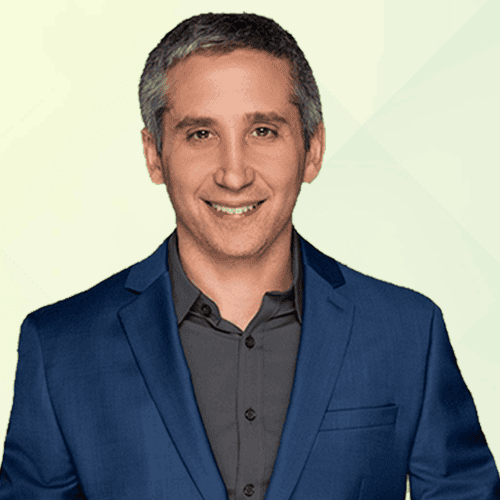 About Author - Phil Ganz
Phil Ganz has over 20+ years of experience in the residential financing space. With over a billion dollars of funded loans, Phil helps homebuyers configure the perfect mortgage plan. Whether it's your first home, a complex multiple-property purchase, or anything in between, Phil has the experience to help you achieve your goals.