The Best Practices in Purchasing a Cheap Home
Phil Ganz
/
8 Min Read
/
May 01, 2022
It's no secret that today's 20–somethings are joining the workforce with more significant debt than prior generations, making homeownership a distant dream for them. Some 20-somethings believe they cannot afford a home because of student loans, limited career prospects, and meager earnings.
(Mar 31, 2023)
Worse, since the Great Recession, home builders have not created enough homes; and with the epidemic forcing many young people to look for homes earlier than they had expected, we are now confronting a scarcity of starter homes, causing home prices to increase spike in many locations. For an individual with a bit of extra cash, this can make you wonder if it's still even possible to get a deal now.
With a bit of planning and effort, you might be able to find a good deal. While the housing market is currently too hot for comfort, this does not imply that all properties are exorbitantly priced.
However, you may have to make certain concessions, such as being willing to refurbish or live outside of the city, among other things. Take a look at these inventive ways you may use to save cash on the expense of buying a home.
Some people are fantastic at discovering the best deals, be it great bargains on electronics, clothing, or saving a bunch on a new automobile. You may think they are fortunate, but luck has only a little to do with it. The truth is that with a little imagination and effort, anyone can find a good deal.
Finding a cheap, well-built, comfortable house in a fantastic location is a great to save money. Here's a look at how to find affordable homes.
Look for a home in a lower-cost state
When looking to buy a house on a budget, you must be flexible and explore states with low median property prices. This is feasible, especially for people whose employment allows them to work from home. Locations with low employment rates typically have low-priced homes. If your employer does not need you to appear at the office physically, you can reside in places where housing is less expensive.
According to the National Association of Realtor's map of median home prices by county, the places with below-average housing costs are Mississippi (Median Home Price $119,000), West Virginia (Median Home Price $119,600), Arkansas (Median Home Price $127, 800) Oklahoma (Median Home Price $136,800) Kentucky (Median Home Price $141,000) and Indiana (Median Home Price $141,000).
Other states that made the list include Alabama $142,700, Ohio $145,700, Iowa $147,800, Kansas $151,900, Michigan $154,900 and Nebraska $155,800
The cost of a home is an important consideration when determining where to reside; however, there are other things to keep in mind: do you like the place?
If you're unfamiliar with a neighborhood, go for a drive before putting an offer on the house there. Even if traffic is not an issue, you should ensure that the area meets your lifestyle requirements.
If you work from home, you want to ensure consistent, dependable internet connectivity. So, check that the amenities available in the region are to your satisfaction; these include the quality of local schools and community resources.
Consider proximity to your relatives and friends as well. While moving to a cheap state can reduce financial stress and boost your savings, moving away from loved ones, on the other hand, has its drawbacks. For example, you might have to get a more considerable property to accommodate them when they visit.
Get out of major cities
If moving to another state to get cheap housing is not an option, you take advantage of the geographical fact that home costs tend to be cheaper in areas further from the urban centers.
Unlike the coolest in-town communities, neighborhoods on the margins of large cities typically have lower-priced properties. Better offers are possible in bedroom communities, i.e., smaller towns located an hour away from bigger cities.
These are suitable for individuals with remote jobs because you don't need to stay within a reasonable traveling distance of a big city. You can save by buying a home on the outskirts for cheap. Plus, it's easy to qualify for a USDA mortgage if you buy a property in the suburb. That; 's because USDA mortgages are for buyers in rural and suburban areas who make less than 115% of their areas' average income. USDA loans have an LTV ratio of up to 100%
Bigger isn't always superior: Go for homes
It's human nature to be pulled towards the most significant, most gorgeous home. However, larger is generally more expensive and vice versa. Also, just because you bought the biggest house on the block doesn't guarantee its value will climb higher than the other properties on the block. Indeed, the largest property appeals to a relatively tiny audience, and as a result, you only really have a few possible buyers when it comes time to re-sell.
Furthermore, the worth of your home will only rise in proportion to the value of the houses near you. If you dish out $500K for a property, but those around you pay between $200K and $250K, your appreciation will be constrained. It is often better to buy the smallest home on the neighborhood block since the smallest house per sq. foot usually sells for far more than the best home.
Plus, choosing a townhome or condo over the largest house in town means you can save money while still enjoying the benefits of a safe and lovely neighborhood close to jobs and social facilities.
Consider fixer-uppers
If you're stuck in a hot market seeking a huge home for a low price, you may have to make sacrifices. For example, you could look into fixer-uppers. These houses need some fixing and hence sell for a low price. So, you can't take the first, second, or third advice above on finding cheap homes?
You can locate such houses if you're creative and ready to put in the effort. The listing descriptions are typically defined as "as is." This is usually an indication that the house is a fixer-upper, and you could get a good deal on it. Nevertheless, be careful not to let the low price fool you. It's wise to have the home inspected so you know how much the repairs will cost you.
Sometimes you might be lucky, and the property only needs minor fixing; other times, you'll only find houses in desperate need of extensive remodeling. Nonetheless, don't count out the latter types of homes; you may typically finance the expense of significant renovations alongside the purchase.
You might not even require a large down payment. Some renovation loan programs, such as Fannie Mae HomeStyle, FHA 203(k) loans, and VA renovation loans, can assist you in repairing such houses and realize the rewards of speedy appreciation.
Examine homes that have been on the market for an extended period
Look closely at MLS listings to find a good deal. Homes that have been on the market for a long time are called stale listings, and their owners are usually inclined to work out a deal, especially if the purchasing cycle in your area is coming to an end and they need to sell quickly.
Furthermore, the owners have most likely decreased their listing prices recently. If the seller has dropped their asking price, it is likely that the prices they are asking are flexible and that they have not received any offers.
For-sale-by-owner listings may also indicate the owner is willing to work out a deal. Sellers already save money on the estate agent's fees, so they don't need to earn as much on the transaction. However, without a realtor, they may overestimate the value of their house, and you may need to inform them of the state of the market.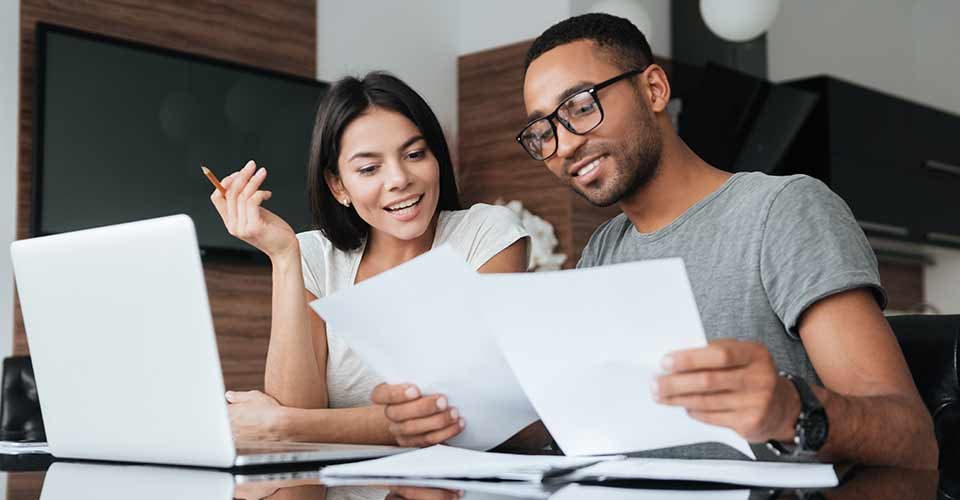 Look for properties off the market
Off-market homes never made it to multiple listing services, public websites, and so on for various reasons. It could be that it was inherited, has been in probate for a long time, has fallen into ruin, or no one knows who the owner is.
Many things can occur, and property may never reach the market. You can always find such distressed properties for a lower price and work to restore them to livable conditions.
Leverage your network when hunting for off-market properties. Before they're even advertised, you can get word on which homes are distressed or which individuals in town may need to relocate. Keep an ear out for life events that could force a move, such as a job offer from another town or marriage separation. You may be able to make an offer even before the seller lists their property.
You can also perform door knocking; try and introduce yourself to the homeowner and find out if they are interested in selling or planning to move soon. Even when they're not interested in selling, they may know someone in town who is.
Look for deserted or inherited houses
Number seven on finding cheap homes is to browse for foreclosed, inherited, vacant or short sales. Here's a deep dive:
Vacant properties
Some towns release a list of vacant housing units, which can be found on the official website. These lists will include different categories that show the period the house has been empty and its condition. Before purchasing a property from this list, keep in mind that in certain areas, category three homes, i.e., the worst level, must be restored to 100% code-compliant; otherwise, the city won't issue the certificate of occupancy.
Inherited properties
Read the local obituaries for potentially inherited homes, then examine property tax info for the deceased's home. While they may require cosmetic upgrades, they are rarely in poor condition as category-three vacancies. Families of the deceased individual may want to move the house— and its liabilities — as soon as possible and for a reasonable price.
Short sales
Short sales refer to property sales in which the seller is facing foreclosure and has arranged a deal with their lenders for the home to be sold at a loss or for the existing amount owed on the mortgage. Browse court records in your location for "pre-foreclosures" to find such deals. They are sometimes advertised online, but you may need to visit the county clerk's headquarters.
Request to be added to the mailing list of agencies specializing in handling short sales. On the other hand, short sales might be problematic, primarily if a bank conducts them. If the seller declines to vacate, you may be required to pay eviction expenses after closing.
Negotiations can be difficult. Banks will occasionally gather and hang on to many offers to maximize the home's value, throwing you in suspense for months. Furthermore, you may have to negotiate with both the existing owner and their lender when placing an offer on such properties. It's always wise to work with a realtor experienced in short-sale properties.
Foreclosed properties
You can also search for foreclosed homes. Properties in foreclosure are frequently available at below-market rates. After a foreclosure, the owner's lender usually takes ownership. It's often the next step when a short sale deal collapses. Usually, the previous owner is evicted, so you won't have to deal with them.
The availability of foreclosure auctions differs by state, city, and county. You must have proof of finances and be prepared to pay cash straight up if you attend and win a foreclosed property. Some communities post-foreclosure auction notices on the city website; others force banks to publicize auction information in the local town newspaper.
The disadvantage of purchasing foreclosed properties is that you can only have an inspection performed after winning the property at an auction, but you cannot renegotiate the price. Before buying a foreclosure, always inform yourself of the local regulations.
Some jurisdictions even provide redemption periods following the foreclosure decision that allows the original owner to reclaim their home, so keep this in mind.
REOs
Banks call homes they've seized in foreclosure but failed to sell at auction as REO, short for real estate owned. To find such properties, look for this term and the area's ZIP code. You may find yourself the lone buyer because REOs have already been through a public auction and did not sell.
Buying REOs is less stressful than competing for homes at auction because inspections are allowed before you let go of the money; that way, you'll get an estimate of the expected repair costs.
Use special programs
Lastly, to find cheap homes, take advantage of special programs. You can use special government programs to find inexpensive homes, as long as you qualify for them.
Good Neighbor Next Door program
This program, courtesy of the U.S. Department of Housing and Urban Development (HUD), provides single-family houses in rehabilitation regions for a 50 percent reduction off the market price. The program is for firefighters, law enforcement officers, emergency medical technicians, and K-12 teachers. If you qualify, homes are available on your state's website and are offered for purchase for a week.
If you are accepted to purchase a home on a Good Neighbor Next Door program, you'll have to sign a 2nd mortgage agreement for the discount number and stay in the house for at least three years. After three years, the 2nd mortgage details will be removed from your property title.
HUD Dollar Homes
The HUD Dollar Homes program promotes homeownership for low-income individuals by selling homes for only $1. These are REO properties that have not sold in the last half a year, so their present market value doesn't exceed $25,000. You must satisfy income standards and apply through your state's online portal, listing the available homes.
Wrap-up
It might be one of the most challenging times to buy a home, but you can find low-priced homes outside your state or within with a bit of planning and work. Low-priced homes include little mortgage payments, reduced closing costs, lower deposit costs, and less expensive mortgage insurance premiums.
It also makes it easier to approve a mortgage since your monthly debt-to-income ratio will be lower. For further questions on home buying, please hit us in the comments section. Also, if you have additional tips on finding cheap homes, let's know: Good tips are always welcome!
Interested in learning about becoming a resident in Florida or moving there? Read more.