The Everglades: America's Wetland
Phil Ganz
/
3 Min Read
/
Nov 05, 2021
The Everglades in South Florida is one of the planet's most distinctive and vulnerable ecosystems. It's often mistaken for a swamp, but it's a sluggish river that runs from the south side of Lake Okeechobee towards the mangrove estuaries of Florida Bay, covering an A 40-mile-wide by 100-mile-long area.
(Sep 29, 2022)
Southwest Florida is the best place to explore the largest remaining subtropical wilderness in the country. It's as close as your backyard.
Learn about the Everglades, the history of the Everglades, and some fun Everglades facts and things to do. Eventually, you will understand why the Everglades consistently feature in S. Florida's travel itineraries and why Lonely Planet and National Geographic have set up camps here.
Origins of the Everglades
The Kissimmee River began in north-central Florida and went through Lake Okeechobee, then south to Biscayne Bay on Florida's eastern coast and the Ten Thousand Islands in southwest Florida, eventually reaching Florida Bay.
During the rainy season, water from the lake formed a 60-mile-wide, 100-mile-long slow-moving shallow river. Through thousands of years, ponds, marshes, and forests have been developed into a balanced ecosystem.
The Everglades Today
The Everglades were designated as a Global Biosphere Reserve in 1976 and a Heritage Site and Wetland of International Importance three years later in 1979. Thankfully, these classifications and more visitors uncovering the splendor of the Florida Everglades by exploring its farthest reaches should help raise awareness of the delicate ecosystem balance and its importance to Floridians' health and well-being.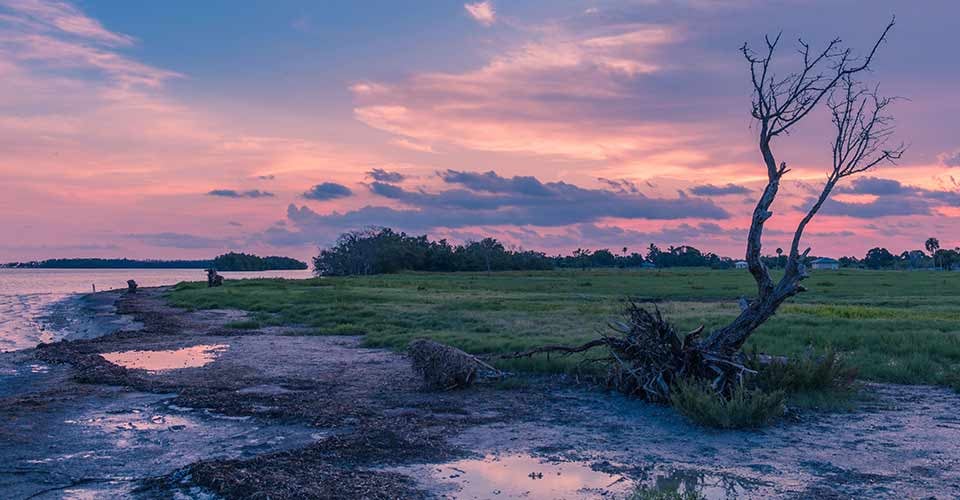 Florida Everglades habitats
Due to modest differences in land elevation across the Everglades ecosystem has several diverse ecosystems to explore, including hardwood hammocks, mangrove swamps, sawgrass marshes, open-water sloughs, and pinelands ecosystem. While it may appear to some as a vast swamp, you don't have to be an outdoor enthusiast or naturalist to enjoy the Everglades' delicate equilibrium.
How to Explore the Florida Everglades
Despite the Everglades receiving key classifications and protection in recent years, this immense wilderness remains one of the least frequented US parks. Now is an excellent time to go and see what makes this ancient site so fascinating.
The Everglades are readily accessible as a day excursion from Naples or Marco Island and are only an hour away. Any time of year is a good time to visit, although bird and wildlife watchers, fishers, campers, and hikers tend to agree that the ideal time to come is during the winter months when it's not as hot and the settings are better for watching animals.
Go Everglades Camping
If you enjoy camping and want to try something different, go camping in the Glades, which may be done differently. Of course, you may camp in your tent or RV at one of the Everglades' many campsites.
Take An Everglades Boat Tour
What better way to see the "River of Grass" than on a boat? And the Everglades offer a variety of boat experiences that are unique to this sort of habitat.
Hike Big Cypress
The 720,000-acre Big Cypress National Reserve is a swamp and marsh habitat. Hiking, riding, or traveling along the 25-mile Loop Road will get you deep into this pristine wilderness, where you can see nearly every kind of wildlife in the Everglades. Alligators? Yes, quite a few!
Visit The Shark Valley Visitor Center
Although there are neither sharks nor valleys to be seen at Shark Valley Visitor Center, it is nevertheless a fun site to visit, especially with children. There's a 15-mile circular track, as well as lots of information about the Everglades, amusing and intriguing displays, hiking trails, and cycle tracks.
Cross The Fakaahatchee Strand
The Fakahatchee Strand Reserve State Park provides a relaxing trip along an elevated boardwalk route that meanders across tiny lakes and streams. If you're lucky, you could hear a Florida panther prowling around beneath the path or get a peek of the elusive ghost orchid.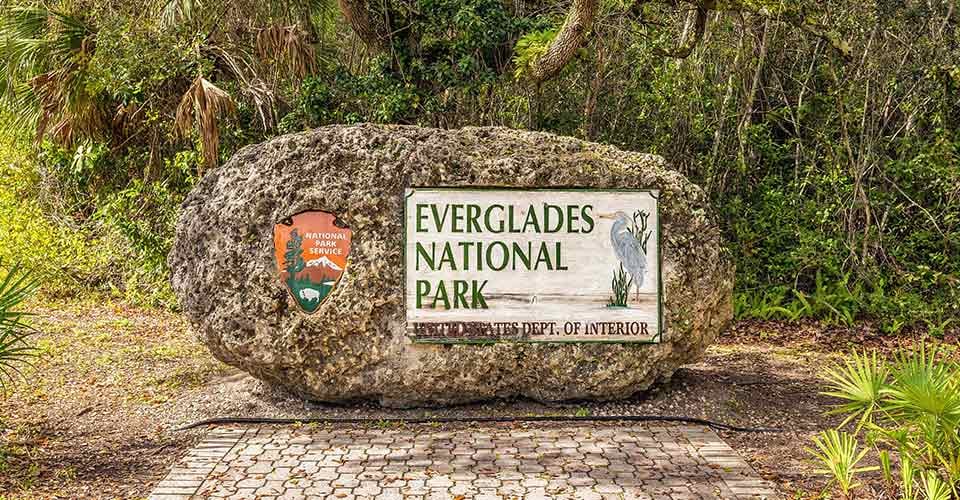 Some Great Everglades Facts to Know
This area is home to both alligators and crocodiles - The Everglades in Florida is the only site on the planet where gators and crocs coexist.

There's a lot of wildlife that's on the verge of extinction - To be precise, there are thirteen endangered and eleven threatened species.

The everglades have a massive water supply - The Everglades' water supplies drinking water to 7 million Floridians, or one-third of the state's population.

The everglades of Florida occupy a large area - How much is it precisely? 1.5 million acres.

The everglades are often misunderstood as a swamp - It is, in fact, a river–albeit a very sluggish one. The Everglades' water is always moving at a snail's pace, and that slow-moving water is an essential part of the Everglades' ecology.
Do you want to learn more about the Everglades of Florida? Use the above information to plan your trip. You'll get a personal look at the environment and get the opportunity to speak with the Everglade's history experts on the attractions and outlook as preservation efforts progress.