The Florida Aquarium of Tampa Bay: Home to 20,000 Aquatic Plants and Animals
Phil Ganz
/
4 Min Read
/
Feb 21, 2022
Florida Aquarium is undeniably among the trendiest areas for family travel and fun. Besides its aesthetically designed structures, it offers unlimited joy and a fantastic educational experience.
This place has consistently ranked among the best aquariums worldwide and features over 20,000 aquatic animals and plants. Unlike traditional aquariums and zoos, it is packed with special activities and exhibits. It is essentially the perfect unwinding spot for a family fun-filled adventure.
Walter P Moore designed the Florida Aquarium. This stunning park features a uniquely curved roof structure with a sea shell-like shape to offer a vibrant and casual feel for the whole aquarium complex. It also comprises unique concrete mixes and exceptional detailing for the salt and fresh water tanks.
This facility opens its doors every day from 9:30am-5:00pm, only closing its doors twice annually, on Christmas and Thanksgiving Days. With more than 200,000 SQ. ft. for your friends and families to delight in, there is ample space and adequate conditioning to suit all your adventure desires and comfort needs.
Here is everything about the Florida Aquarium:
Start your adventure by exploring the four main viewing galleries
The Florida Aquarium includes a 200-seat modern auditorium, public exhibition space, classrooms, among other excellent amenities. Currently, the establishment features four viewing galleries, including the Coral Reef, the Wetlands, Ocean Commotion, and Coral Reefs, among other fantastic facilities.
Beaches and Bays Gallery
Next time you travel to Tampa, take time to explore over 20,000 aquatic animals and plants from native Florida and across the globe! Beaches and bays give you outstanding exposure to a wide array of marine life that thrives along the Florida shores and Tampa Bay waters. While here, you will discover the diversity of saltwater animals and enjoy the sight of seahorses while also learning about the bay layers.
The Wetlands Gallery
The Wetlands is dedicated to Florida's natural marine animals and plants like birds, alligators, crocodiles, nurse sharks, and stingrays, among others! Ideally, the experience will leave you feeling like a wildlife expert.
This stunning Florida Aquarium defines Florida's unique water story since it follows a water drop from its underground water source to the open sea. Start your exploration in Wetlands with alligators, river otters, and free-flight birds!
Coral Reef Gallery
If you want to explore the most stunning sceneries and diverse ecosystems in Florida, you will love the Florida Aquarium Coral Reef gallery. It is an exceptional view and usually only explored by professional divers.
This unique gallery offers a 60-foot dive simulation beginning in the shallow-water reefs and plunging to the deep waters. Every viewing window
Each viewing window presents a microhabitat that changes as the depth increases. The Coral Reef gallery shows you what it looks like 60 feet under the water! You will see a colossal reef in a gigantic 500,000 tank, as well as 1,600 tank inhabitants.
Ocean Commotion Gallery
Yes, you heard it right…! Ocean Commotion is a trendy gallery that offers you a first-hand experience with some of the most incredible ocean animals. This stunning Florida Aquarium gallery features an enchanting walk through a distinctive fog screen that transports you to a delightful place of underwater learning blended with the ocean sounds. It is a delight!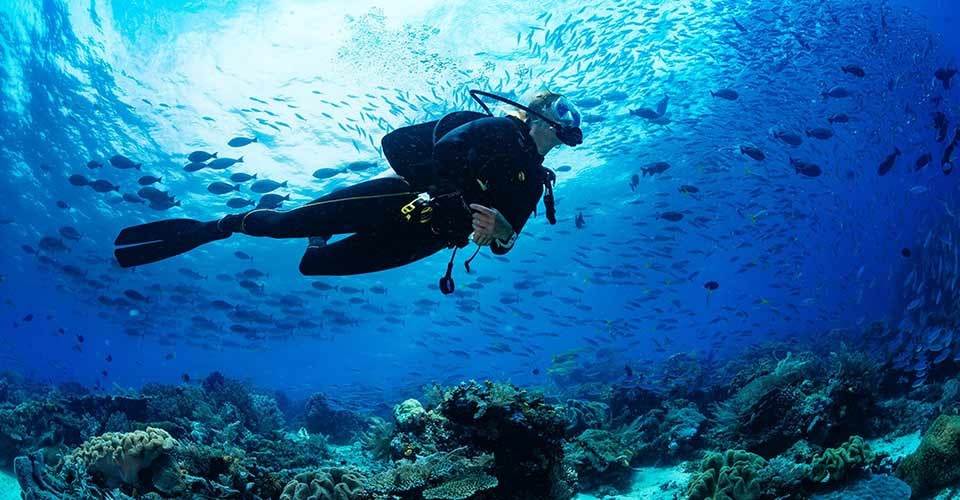 Have Fun and Learn More about Marine Life at the Florida Aquarium Exhibits
The Florida Aquarium is an all-inclusive adventure setting covering a wide array of pleasing settings that make the trip delightful. Besides the four major viewing galleries, it is also packed with multiple stunning exhibits for adults and kids to enjoy and learn from.
From the Aquirimania exhibit to the Penguin Promenade Exhibit highlighting extinct creatures such as the Southern Australia native penguins, this setting is a beauty to behold. While here, you can check out a few exhibits as follows:
The Aquirimania exhibit
If you are thinking of bringing a fish tank to your home, the Aquirimania exhibit is worth checking out. Here, you can learn a lot about the basics of saltwater tanks, including setting up. What's more, you will also get to know more about home aquariums and the ins and outs of how they operate.
The Florida Aquarium offers you an extraordinary chance to be acquainted with penguins, as found in the exclusive Penguin Promenade Exhibit. In essence, you will be really close to native penguins without any barrier (fence, glass, or border) to shield you from a real-time experience with the gorgeous animals.
You will love that this Penguin Promenade experience is a daily activity, although you must consider the days to ensure you attend the specific showtimes. It doesn't get any better than the feel of penguins coming right up to you and wanting to play within this stunning exhibit.
Do you still believe in dragons?
Well, the Florida Aquarium can spark your dream alive once you visit the Dragons Down Under. Here, they can view and experience the thrill of real-life underwater dragons straight from South Australia! Ideally, these creatures are exquisite and very rare. As you will soon discover, the Florida Aquarium is among the fewest places on earth legally allowed to display sea dragons.
What's more, only in this exhibit can you meet the dwarf seahorse, an almost extinct creature, too. In all honesty, this is the place for a wild experience with a near-extinct piece of history at its utmost fun.
No Bon Zone exhibit
Youngsters and kids alike can have a fantastic time at the Florida Aquarium at the No Bon Zone exhibit. This exhibit features an assortment of tanks just the ideal height for their little adventures.
It boasts a 1200 sq. ft. of invertebrates and also comes with a distinctive 600-gallon tank meaning your kids can feel and touch crabs, sea stars, mollusks, urchins, and many more spineless water creatures. What's more, this exhibit has a massive 400-gallon viewing tank where kids can delight in, not to mention huge shells that climb in like the natural sea urchins.
Explore a Shore
Finally, the Florida Aquarium boasts an expansive 2-acre outdoor adventure zone called the 'Explore a Shore' that allows kids to wind off and play around while the adults relax under the Cantina bar and grill shade. Better yet, the outdoor experience gets better courtesy of the 24 ft. tall pirate ship and some fantastic fun where the kids can shoot water cannons for a fun-filled outdoor water activity.
The fun doesn't end here as you will find a 10ft. tall eek rock structure with cargo nets and ladders to climb, and if this is not exciting enough, kids can also explore and enjoy the multiple waterslides, dolphin surfboard, and coral caves. And for toddlers, the park offers a safe spot within the splash park named Shipwreck Shore, all for their delight.
Summary
All things said, the Florida Aquarium is the ultimate place for a fun-filled adventure as you interact with the diversity of the native and indigenous marine animals and ecosystems in Florida. Far beyond a superficial attraction, this modern facility is also an active research and conservation center with multiple programs, including underwater archeology, animal rehabilitation and rescue, and coral propagation.
So, if you are looking for an exclusively stylish place for a fun-filled and educational experience, the Florida Aquarium is the place to be!
Interested in learning about becoming a resident in Florida or moving there? Read more.