The Most Frequently Asked Questions Around Mortgages
Phil Ganz
/
8 Min Read
/
May 21, 2022
If you're planning on purchasing a new home, naturally, you'll be weighing different mortgage options and looking at other home financing options available to you. The cost of housing has been rising steadily in recent years, which means most people can't simply afford to purchase property purely out of their savings.
(Mar 26, 2023)
Fortunately, there are various mortgage options you can leverage to help you buy a new home, even if you're a low-to-medium income earner.
With that being said, acquiring a mortgage can be pretty complex, so you need to be well-informed on how it works to decide whether it is a suitable alternative. If you have any burning questions concerning mortgages, you have come to the right place.
In this guide, you will find answers to some of the questions you might have about mortgages to help you better understand these products and how you can take advantage of them when purchasing a home.
How Do I Begin The Process Of Securing A Mortgage?
To begin getting a mortgage, you'll first need to find a bank or other reputable mortgage lender that is willing and able to advance you the loan. One of the ways you can do so is by looking up lenders online.
Over the past decade, the internet has completely transformed the way consumers shop for services in general, including mortgages. So, running a simple search for leading mortgage lenders in your area using your city can yield many results. For instance, a search for top mortgage firms in St. Petersburg, Florida, will generate a list of top mortgage providers in the St. Petersburg, Florida region.
In addition to accessing a list of top mortgage lenders in your area, you will also find links to their websites and reviews. This information will help you get a general idea of the options available to you, so you can make an informed decision on what companies to reach out to.
Alternatively, you can ask your friends, relatives, or coworkers if they have any recommendations for mortgage lenders. If they've successfully secured mortgages in the past, they'll most likely recommend several excellent mortgage providers to you.
Another fantastic option to identify a good mortgage provider is to speak to an experienced Realtor in your region. Most top real estate agents will have relationships with different mortgage providers that they know will deliver exceptional service.
What Kind Of Mortgage Is Best For Me?
As highlighted earlier, various types of mortgages are available to you, each with unique standards and eligibility requirements. For this reason, it is vital to explore the unique features of each mortgage when deciding which one is right for you.
There are two main types of mortgages that you may be eligible for. These are:
Conventional Home Loans
Conventional loans are a great home financing option for prospective homebuyers with a stable income, a great credit score, and a debt-to-income (DTI) ratio below 50%. While these mortgages are often cheaper than government-backed loans, they tend to have more stringent eligibility requirements, making them harder to qualify for.
With that being said, if you choose to purchase a home through a conventional loan, you'll be required to pay 3% of the home value in a down payment. However, it would help if you aimed to put a minimum 20% down payment. This allows you to buy equity in the home and eliminates the need for private mortgage insurance, which you would otherwise have to pay every month if you make a lower upfront payment.
Government-backed Loans
For the vast majority of people, government-insured loans are the most viable alternative for home financing. These types of mortgages are typically guaranteed by the federal government, which means lenders can be reimbursed part of the mortgage by the government if borrowers are unable to repay the loans. This guarantee serves as an incentive for lenders to offer these loans to borrowers at favorable terms, including flexible qualification requirements, low-interest rates, and low down payment.
Some of the most popular government-insured loans include FHA loans which require a down payment of between 3 -5%, and USDA and VA loans, which allow homebuyers to own homes with zero down payment. If you decide to purchase a home through a government-backed loan, consult a mortgage officer to help you determine what type of mortgage is most suitable for you.
How Much Home Can I Afford?
Many would-be homeowners often make a common pitfall in purchasing homes that they cannot realistically afford. This often results in financial troubles that can drag on for long periods. Since purchasing a house is one of the most significant expenditures you'll ever make, it's vital to ensure you don't go over your budget. You need to figure out how much house you can reasonably afford before you even start looking for a home, especially if you intend to finance it through a mortgage.
As a general rule of thumb, you should spend no more than 28% of your monthly gross earnings on monthly mortgage payments. This includes the monthly principal and interest on your mortgage and house insurance, property taxes, and private mortgage insurance (PMI).
Apart from your income, lenders look at several other parameters of your financial portfolio when determining how much mortgage you can afford. These include your credit score, debt-to-income ratio, and the down payment you are willing and able to put on a home.
You can use an online mortgage calculator to get a general sense of how much home you can afford by inputting your down payment, estimated taxes, and homeowners association (HOA) fees. This will give you an idea of what you can expect to pay when applying for a home loan.
Do I Need A Good Credit Score To Obtain A Mortgage?
Not necessarily. Having a good credit score is highly advantageous when applying for a mortgage since it allows you to receive better lending terms from mortgage providers. However, just because you have a bad credit score doesn't mean you are automatically ineligible for a mortgage. It is possible to obtain a conventional loan with a FICO score as low as 620, and many FHAs even provide mortgages to borrowers with credit scores in the 500s.
With that being said, a lower credit score significantly narrows the types of mortgages that you can qualify for. Furthermore, any lenders that are willing to provide you with loans with such low-interest rates will most likely charge you high-interest rates, which can significantly drive up the overall price of your mortgage. For this reason, it is recommended to work on improving your credit score by repaying any debts you might have before seeking a mortgage.
It is worth mentioning that you can still qualify for a mortgage even if you don't have a credit score. However, you'll need to go through a manual underwriting process where you must provide additional information to aid your lender in reviewing your application. Bear in mind that not every lender does manual underwriting. So, if you're applying for a mortgage without a credit score, you might have to do a bit of research to find providers in your area that do.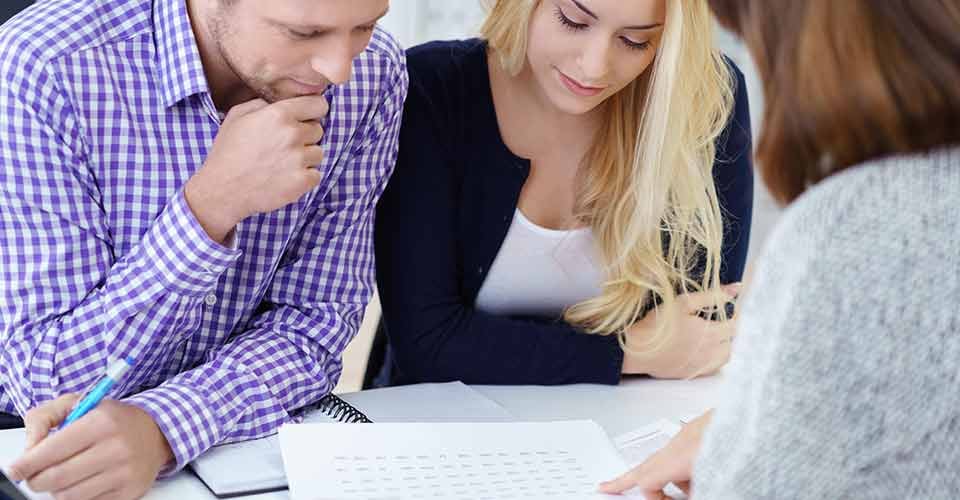 How Much Down Payment Do I Need When Applying For A Mortgage?
Some government-insured loans, such as FHA mortgages, require a down payment of 3 - 5%, whereas others like USDA and VA loans have no down payment. You can also be approved for a conventional loan with as low as a 3.5% down payment.
Nevertheless, you'll be required to pay monthly private mortgage insurance (PMI) for FHA and conventional loans if your down payment is less than 20% of the home's value. Fortunately, this payment is not indefinite and will be canceled by your lender once your loan-to-value (LTV) ratio falls to 80%.
It would help if you strived to make a larger down payment (at least 20% of the home value) when purchasing your home through an FHA or conventional loan. This allows you to buy equity in the home and decreases your monthly mortgage payments.
This means the overall price of your home will be much lower than if you paid a lower down payment and have to make monthly PMI payments. It also means you will end up repaying your mortgage much quicker, thus saving a lot of money in the long run.
What Is The Difference Between Pre-Qualification and Pre-Approval?
Many first-time homebuyers often assume that pre-qualification and pre-approval are the same things. However, this couldn't be further from the truth.
A mortgage pre-qualification is essentially an estimation of the amount of money a prospective homebuyer can borrow from a lender to finance the purchase of a home. In most cases, a pre-qualification doesn't mean much.
When a mortgage provider pre-qualifies you for a home loan, they may ask about specific details such as your income, debts, and other assets without actually validating the information. If you are not truthful or provide incorrect information, this can cause further complications when a mortgage underwriter verifies the details in your application.
On the other hand, a mortgage pre-approval can be described as a written agreement from a mortgage provider to a borrower, stipulating their commitment to providing them with a home loan. During the pre-approval process, you will be required to provide the same documentation that is necessary when officially applying for a mortgage. These include W-2 forms, pay stubs, bank statements, and other paperwork showing your earnings.
When seeking a mortgage to finance a home purchase, you should aim for a pre-approval much more than pre-qualification since the latter gives you confidence that your lender will approve your application.
What Documents Do I Require For Mortgage Application?
There are several documents that your lender will ask you to provide when applying for a mortgage. These include:
Income verification documents such as W-2 forms, 1099s, and most recent pay stubs

Verification of employment
Bank statement
Asset statement

Drivers' License

Gift letter (if some or all of your down payment is coming from a gift)
What Are Mortgage Points?
Mortgage points can be defined as a form of prepaid interest provided by lenders to borrowers to bring down the interest rates of their mortgages. Under this arrangement, one mortgage point is equal to one percent of the total value of the loan.
Your mortgage provider will reduce your interest rate by 1 to 3 points by paying a one-time fee. There are two types of mortgage points that you should be aware of, namely:
Origination Points
Origination points are fees that you pay to your lender to facilitate the process of underwriting and approving your mortgage application.
Although paying these fees will not bring down the interest rate charged by your lender on the mortgage, the origination fee won't be cumulated into your loan either. Since origination fees are not standardized but vary from one lender to the next, you may be able to negotiate lower amounts.
Discount Points
Discount points are the mortgage points that you pay to your lender to reduce the interest rate charged on the mortgage. As mentioned earlier, one discount point is equal to 1% of the loan value. So, if you are applying for a mortgage valued at $300,000, one discount point would be $3000.
It is worth noting that discount points can help you save money or spend more on a mortgage, depending on what you do with your mortgage after closing. For this reason, you should use a mortgage calculator to help you analyze whether discount points are an advantage or a liability to you by comparing the impact of various interest rates on your mortgage.
How Do Interest Rates Affect My Mortgage?
Interest rate is undoubtedly one of the most critical factors that affect the value of a mortgage. In general, a high-interest rate means larger monthly payments and a higher total amount of interest paid throughout the life of the loan. On the other hand, low interest allows you to save money both in the short and long run.
Interest rates are influenced by numerous external factors, which makes it hard to predict what they'll be at any given moment. However, mortgage interest rates have been relatively affordable and stable over the past five years and are expected to remain so in the near future.
While you may not be able to schedule your home purchase to coincide with the lowest interest rates, there are several things you can do to lock in a lower mortgage rate. For example, if you apply for a 15-year fixed mortgage, you might enjoy cheaper interest rates than a 30-year fixed mortgage. Making a larger down payment can also help you secure better interest rates from your lender.
Remember, the money you pay in interest never goes into the repayment of your mortgage's principal sum. Getting a low-interest rate on your mortgage and then paying it off as fast as possible is the ideal option when financing your home purchase via a loan.
What Can I Expect During Closing?
The house you want to buy and the mortgage become yours when you close on a mortgage. You'll meet with the professionals involved in your real estate transaction at the closing and sign all of the legal paperwork necessary to transfer ownership of your new home.
Make sure you read all the documents availed during the closing carefully and seek clarification for anything that isn't unclear before appending your signature to them.
You'll also be liable for paying closing expenses as part of the closing procedure. Closing expenses are generally 3–4% of the purchase price of your house. You'll get a Closing Disclosure three days before the closing, so you know what to expect beforehand.
Wrapping Up
The questions discussed above are only a few queries that most mortgage seekers often wonder about. Hopefully, you are better equipped to make conscious decisions when applying for a mortgage to finance your new home.
If you have any other pertinent questions related to mortgages, don't hesitate to consult a qualified mortgage professional.