The Most Important Things to Look Out For On a Home Purchase
Phil Ganz
/
4 Min Read
/
Jan 22, 2022
An all-essential task for your loan team begins when you have an enforceable contract to buy the property. Making a VA appraisal on the asset is among the first procedures for your lender. Your loan team will submit a request to the Veterans Affairs Department, which will then assign one of their valuers to appraise your home.
(Mar 25, 2023)
You can also request an inspection to get a more in-depth look at the property. If you find the inspection and appraisal satisfactory, you may want to proceed with the acquisition.
Here, we examine the appraisal and inspection process of a VA mortgage.
What is VA Home Appraisal?
It is an impartial evaluation of the sales price and condition of the house by an approved property assessor. The Veterans Affairs Department conducts appraisals digitally via an automated program that allows mortgage providers to request, obtain, and manage VA evaluations effectively.
What is the Purpose of a VA Appraisal?
The VA appraisal serves two functions, namely;
To determine a fair market value for the home.
To ascertain that the house satisfies VA prerequisites.
VA Appraisal Process
Besides some contributing factors, home appraisers rely on past home sales to determine the property's market price. The appraiser will begin by looking for similar homes in the area that homeowners recently sold within the preceding six months.
Assessors also try to understand why a homeowner sold the property. For instance, a landlord may sell his property for a low price after a divorce.
The appraiser eventually selects the top three comparables and adjusts the prices of each to conform to an approved modification. Lenders will typically require at least one comparable home sale to proceed with a loan.
Appraisers must also provide clear property descriptions if they rely on sales that are incompatible with the other comparables in the report.
Other essential aspects of the process include site maps, pictures of the home in question, comparables, and boundary drawings.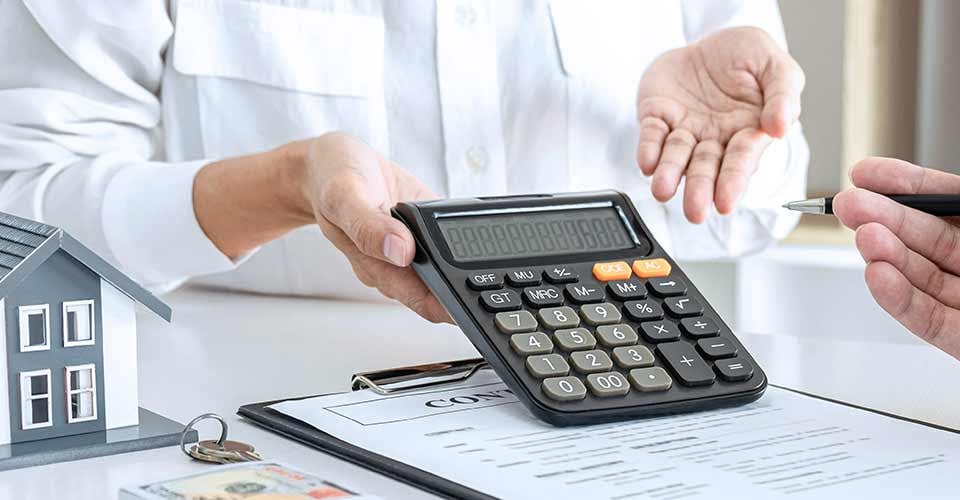 Safety Issues
Aside from the valuation, the VA wants to ensure that your home is secure, sturdy, and free of health risks. Therefore, home appraisers will inspect the interior and exterior of the property to determine its overall condition. They will also recommend renovations necessary to bring the home to acceptable safety standards.
Here are some of the essential safety guidelines:
Only a Residential Home Qualifies - VA financing is only available for residential housing. That implies that commercial outlets and retail stores cannot benefit from financing.

Ensure Adequate Space - The home must have sufficient room for all the critical activities. These include space for living, sleeping, and preparing meals.

Safe Mechanical and Electrical Functions - Homeowners should ensure all electrical installations and plumbing systems are in safe working conditions. Appraisers may overlook minor electrical issues, but a home with old wiring systems will require rectification.

Efficient Heating Systems - The central heating in the home must be secure and capable of maintaining a temperature above 50. A home with a non-electric fireplace may be eligible if you sign an agreement that the unit satisfies essential perquisites such as having a sensor system for oxygen deprivation. If the home uses wood stoves, it must also have a mainstream heating system capable of maintaining the required temperature.

Sufficient Water Supplies - The house must have access to safe water, central heating, and a safe, sanitary sewer system. If you have a private well, it must meet local or federal guidelines. Unless the appraiser notices a problem, sewer tanks usually do not require an audit.

Ensure Adequate Roofing - The roof must be in good condition and offer helpful effectiveness. There shouldn't be missing shingles or significant gaps on the roof.

Clean Basements and Manholes - Basements and crawl spaces must be dry, debris-free, and adequately ventilated. The homeowner must remedy any excess moisture or water accumulation. Similarly, leaky basements and foundation leaks require repairs before approval.

Easy Access to the Property - All assets acquired with VA financing must have safe road access. Homes must have either personal driveways or permanent rights-of-way for gaining entry into the compound.

No Health Risks - Nuclear material, asbestos, and radon are VA assessors' huge danger signs. A home with these kinds of potential dangers may inhibit your chances of VA financing.

No Faulty Structures - Appraisers will look for defects in the building works, poor finish, excessive moisture, and decay. Significant issues can affect your purchase unless repaired.

Eradicate Termites Infestation - If the neighborhood has pest problems, a check may be necessary. Before approval, the homeowner should address termite issues, fungus growth, or dry rots.

Remove Lead Paints - Lead paint presumably exists in most old houses. Before obtaining approval, flaking paints on the walls require scrubbing, removal, and painting.
Appraiser's Report
After evaluation, the property assessor drafts a report using similar home sales and property inspection details. The assessor's report will include your home value and repairs necessary before approval.
What Determines the Final Report?
Every appraisal summary requires an independent VA assessor or the lender's appraisal critic checking.
Checking ensures that the estimated worth is reasonable and that the asset complies with VA and lender standards. Independent appraisers can request elaboration or error correction from the initial appraiser.
What If it Has a Lower Appraised Value?
The property's assessed value should equal or exceed the purchase cost without required repairs.
If the appraised value drops short of the sales price or repairs are required, you'll have to make critical choices.
You can take the following measures:
Request a Price Reduction - If the home's value is less than what you wish to spend, you can ask the seller to reduce the retail price. Most vendors don't want to lose a motivated buyer, so they're usually open to making a minor price reduction.

Negotiate a Value Reappraisal - The VA acknowledges that an appraised value may not be accurate. Hence, buyers can request a value reappraisal. Your mortgage provider should offer up to three additional homes sales or evidence of inconsistencies in the initial appraisal report.

Pay the Cash - You may opt to top up the deficit. However, loan experts advise against paying more than a home is worth.

Forfeit the Deal - If the home does not appraise, your VA amendment-to-contract fallback will permit you to forfeit payment on the property and stop the contract.
How Do You Handle Repair Works?
Before your loan approval, the appraisal may necessitate some repair work.
Here are a few options for dealing with necessary repairs:
Request the Seller to Perform Repairs - You can request the seller make the required repairs as the first option. Although sellers are not obligated to do so, they may be willing to spend money if it is necessary to sell their property.

Pay for the Repairs - If the seller cannot make repairs, the VA allows you to pay for them, even related to safety and health concerns. Some lenders may not allow it, while some may use their policy to perform the task.

Refrain from the Contract - The appraisal report could identify severe structural flaws. These could be crumbling foundations and plumbing disarrays, costing a fortune to fix. Although you'll lose the appraisal fee, VA provisions allow you to cancel the contract.
VA Home Appraisal: Is it Worth?
One of the most crucial aspects of your residential journey is the VA appraisal process.
It ensures you get a reasonable value for the property and guarantees conformity to VA guidelines. As a result, you occupy a house that is free of health risks and other hazards.
Talk to your mortgage lender if you have any concerns about VA appraisals.