The Mythical Lands of Orlando's Universal Islands of Adventure
Phil Ganz
/
4 Min Read
/
Feb 23, 2022
You'll find that the Islands of Adventure consists of many different themed lands that bring you into some unique and exciting areas. There are seven different lands when you step foot inside this attraction.
The Wizarding World of Harry Potter
Universal Park's most popular section recreates locations and scenes from the Harry Potter novels and movies, including Hogsmeade Village, Hogwarts Castle and the Forbidden Forest. There are rides based on spells such as Gringotts Bank, the Forbidden Journey and Flight of the Hippogriff; shows such as Ollivanders wand show; and special effects such as the interactive wands.
The next time you're in Orlando and you're dying to get your wizarding on, you can visit the different lands at Universal Islands of Adventure. No, not Hogwarts. But yes, Harry Potter is here and from what we hear, the butterbeer is great.
Seuss Landing
This section celebrates Dr Seuss' stories and his unique style of illustration. While here, you can ride attractions like The Cat in the Hat ride or One Fish, Two Fish, Red Fish, Blue Fish; eat at restaurants like Circus McGurkus Cafe Stoo-pendulous or Green Eggs and Ham Cafe; or just enjoy some ice cream at The Moose Juice Goose Juice stand.
Seuss Landing is where you'll find all the classics like Cat in the Hat and One Fish, Two Fish, Red Fish, Blue Fish. It's a whimsical land with interactive attractions for all ages.
Another of the most iconic rides in Seuss Landing is the Caro-Seuss-el carousel, which features some of your favorite animals from Dr Seuss books like the Mulberry Street Unicorn and Starbelly Sneetches.
Jurassic Park
This section of Islands of Adventure is based on Steven Spielberg's epic film about dinosaurs returning to life. The Jurassic Park-themed rides are exciting and fun for the whole family. You can even walk through a dinosaur paddock with real dinos roaming around nearby!
The Jurassic Park area of Universal Orlando's Islands of Adventure theme park is a beautiful world to explore. You don't have to be a fan of movies or books, but you will just love it here if you are. You will feel like you are really visiting Jurassic Park.
You can see and hear all kinds of dinosaurs in this section and even get up close with the Velociraptors at Raptor Encounter. You can ride the Jurassic Park River Adventure and discover what it is like to live in an area overrun by dinosaurs.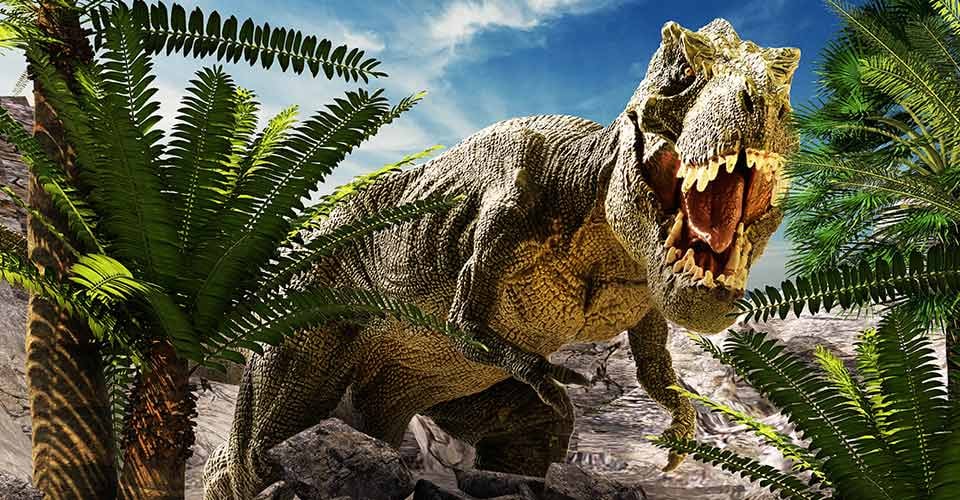 Marvel Super Hero Island
If you're planning to go to Universal's Islands of Adventure in Orlando, Florida, and your superhero-loving kid is in tow, he or she will probably want to start the day at Marvel Super Hero Island. That's because this themed section of Islands of Adventure has some of the most thrilling rides in the park — and all of them feature beloved comic book characters.
It's packed with incredible attractions and rides, including The Incredible Hulk Coaster, Doctor Doom's Fearful, Storm Force Accelatron, and The Amazing Adventures of Spider-Man.
The area is themed to look like an old comic book. In keeping with the theme, the entrance to Marvel Super Hero Island is an oversized comic book page that sits on top of a giant pencil that sits on top of an even bigger inkwell.
Toon Lagoon
Toon Lagoon Island at Universal's Islands of Adventure theme park is a cartoon lover's wonderland. It can be found in the park's center directly behind The Amazing Adventures of Spiderman attraction and in front of Jurassic Park.
Here, guests will find some of the most impressive attractions and rides in Orlando, including Dudley Do-Right's Ripsaw Falls, Popeye & Bluto's Bilge-Rat Barges, Me Ship, The Olive, and King's Row & Comic Strip Lane!
You may be familiar with some of these characters, but even if you aren't, we are confident that you will still have an incredible time here. This section is so much fun that it made my list of top five rides at Universal Orlando Resort!
Skull Island: Reign of Kong
Here comes the king! You'll be transported to Skull Island, home of King Kong in this area. You'll walk through a temple that's filled with screeches and moans from the inhabitants of the island. Don't worry, though. You won't be alone on this adventure. You'll have a team of explorers to keep things interesting.
The gates to Universal Orlando's new ride, Skull Island: Reign of Kong, open up to a lush jungle. Waterfalls pour down the sides of the mountain.
Folks in tribal garb stand around a campfire eating bugs. A giant skull looms nearby, surrounded by smoke and tiki torches.
The attraction, which was announced as part of a major expansion to Islands of Adventure, is themed around the Skull Island film franchise and takes place within the same universe established in the 2016 movie Kong: Skull Island.
The Lost Continent
The Lost Continent is the oldest of the five sections in Islands of Adventure. It opened along with the rest of the park on May 28, 1999.
Themed as a land where ancient myths and legends come to life, The Lost Continent is home to many attractions and shows. The region's centerpiece is Poseidon's Fury, a walk-through adventure that includes special effects and water, fire, and ice encounters.
Along with The Wizarding World of Harry Potter - Hogsmeade, The Lost Continent has been part of Universal's promotional campaign for Islands of Adventure, including a TV commercial featuring its roller coaster, Dueling Dragons.
The area contains three rides: Dueling Dragons, Pteranodon Flyers, and Poseidon's Fury.
Its shops include Dragon's Keep, Cat in the Hat Clothiers, Sinbad Souvenirs, Mystic Fountain, and Poseidon's Fury Outpost. Its restaurants include Mythos Restaurant, Fire Eating Grill, Enchanted Oak Tavern, and Circus McGurkus Cafe Stoo-pendous.
Watch out for Cyclops and mermaids as you explore The Lost Continent at Islands of Adventure. You can go on a mystical journey or relax at Mythos Restaurant, which is rated one of Zagat's best theme park restaurants in the country.
Join us on the legendary journey!
You may know Universal Studios as the home of Hollywood big-bucks blockbusters, but their Islands of Adventure theme park is truly one of a kind. A large part of that magic is their commitment to brilliant storytelling and groundbreaking design. Thankfully for you, this Magical Lands of Universal Orlando guide should help you discover and set on a fascinating adventure in Orlando.
Interested in learning about becoming a resident in Florida or moving there? Read more.