The Retirement Crisis: A New Normal
Phil Ganz
/
3 Min Read
/
Dec 19, 2021
If a visitor got lost while coming to your house, they would call for direction. In response, the first question you would ask is "where are you?" Having known your visitor's location, you would be in the right position to understand the current situation, and show the right way forward.
(Mar 25, 2023)
Like a visitor seeking direction to a friend's house, many retirees are currently battling their fate. At least ten thousand people are turning 62 years old every day, yet have little pension, fewer savings, and high expenses whose end result is a retirement crisis.
In this article, we examine the ever widening retirement crisis and its common causes.
What is the Retirement Crisis?
It is a significant gap between the amounts of money saved by retirees compared to what they require to sustain them throughout their retirement.
What Contributes to the Retirement Crisis?
A huge proportion of American retirees barely have any savings or sufficient income to support their daily lives after retirement.
Below are some factors that contribute to the ever-widening gap of retirement savings: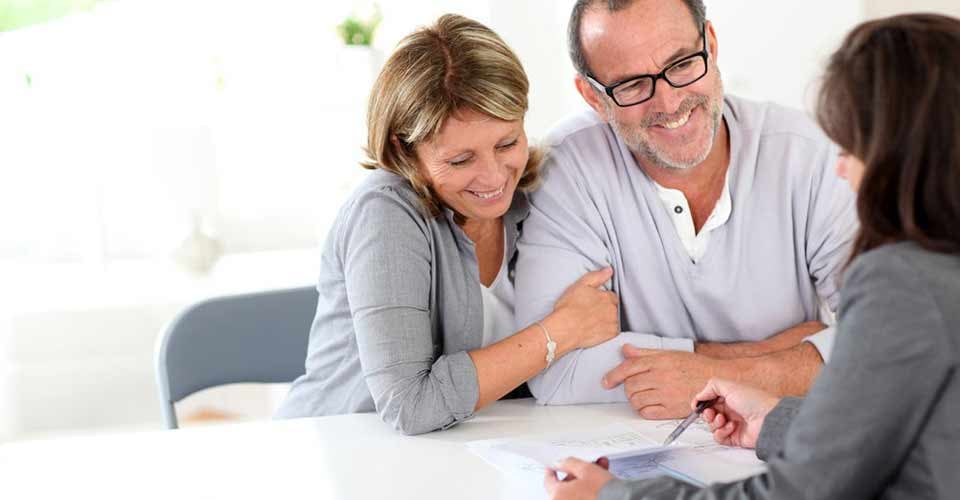 1. Increased Longevity
According to the National Council of Aging, older adults aged 65 years or more have an increased longevity, hence can live for another 20 years. Furthermore, 25 % of adults aged above 65 years will live for an extra 9 years.
Unfortunately, 80% of families with older adults risk falling into economic insecurity because they have insufficient funds to live past 90 years.
This implies that you should generate sufficient income to cater for your daily needs for more years after your career.
2. Overdependence on Social Security Funds
A retiree's earnings come from three main sources namely; social security, savings, and pension funds.
However, according to the Center for Retirement Research, overreliance on social security is on a worrying trend. A half of retired households draw 50% of their income from social security funds while a quarter depend on social security for 90% of their income. A further 40% of single senior citizens aged above 65 years draw 90 % of their earnings from social security funds.
Besides overdependence, early withdrawal of benefits aggravates the situation further. Many retirees withdraw their social benefits before retirement, believing their benefits will increase. On the contrary, early withdrawal does not increase your benefits. Instead, you'll have a reduced monthly earning after retirement.
3. Increased Healthcare Costs
The cost of healthcare continues to rise in America. However, there is little information about what Medicare schemes cover. Hence, retirees are likely to underestimate their healthcare costs.
According to the US Centers for Medicare, the country spends $11,582 on each person annually. With increased yearly spending on health care, patients bear an increased burden of healthcare costs. The most affected are the retirees who have little savings yet require comprehensive care.
On average, if you retired in 2019 and subscribed to Part B and D Medicare, you require $400,000 for medical care in your retirement. So as you budget for a longer lifespan, a pivotal factor to consider is how much of your budget goes into Medicare.
4. High Inflation
The rate at which the cost of goods rises annually affects the purchasing power of retirees. Currently, the annual rate of inflation stands at 6.2%. At a 2% annual rate, $1,000 today will only afford you goods worth $552 in 30 years. Similarly, $1,000 will afford goods worth $412 in 30 years at an inflation increase of 3%.
If you are a retiree, the high inflation is a great challenge because you are probably living on a fixed income that can barely support an increase in prices. In addition, many of the products you require are already recording prices above-average inflation.
5. Bankruptcy
The number of older adults retiring with a huge debt bill is on the rise, with many having a challenge coping with the high cost of daily expenses.
Statistics from debt.org estimate that at least one out of 55 households file for bankruptcy every year. Of more significant concern is the change in demographics recorded by the older population.
Older citizens are increasingly declaring bankruptcy. In 2007, for instance, the number of bankrupt citizens aged 55 or more doubled and hit 20% of the total bankruptcy filers.
While medical debt is the primary cause of bankruptcy in older people, overspending is also critical. A half of retired households spend more money in retirement than during active careers. Common sources of debt among older adults are credit cards and housing debts.
Overcoming the Crisis
Many households cannot afford a decent living in retirement, thanks to the retirement crisis. However, the good news is, you can find ways to stay clear of the crisis.
Below are some critical steps to follow:
Consult a financial expert for professional advice on planning for a secure future before retirement.

Understand your investment options so that you have enough savings for retirement.

Prioritize annuities for a lifetime income that will leave a legacy for your family.
Retirement Crisis: What Is the Way Forward?
The retirement crisis is on the rise because many people cross the 62-year mark without enough savings for the future. Furthermore, overreliance on social security, high inflation, and increased healthcare costs make it difficult for retirees to pay for daily living expenses.
The key to overcoming the challenge is to have enough savings for your retirement. So, before you hit 62 years, be sure to consult a financial expert on how to plan for retirement.