The Rich Cultural Heritage of Ybor City Museum State Park
Phil Ganz
/
4 Min Read
/
Mar 14, 2022
Ybor City Museum State Park offers one of the most comprehensive exhibitions of Tampa's history, taking you on a journey through its rich cultural heritage as one of the city's oldest neighborhoods. The site, originally known as El Centro Espanol de Tampa, was named in honor of the cigar entrepreneurs and workers who migrated to Ybor City to work at Tampa's many cigar factories in the 1800s.
(Mar 27, 2023)
Today, the park features more than seven acres of land and countless historically significant sites that are guaranteed to immerse you in Tampa's storied past.
The museum offers visitors an opportunity to explore how cigar manufacturing helped build Ybor City into one of the most important industrial centers in the world during the early 20th century. It also pays tribute to a burgeoning artistic community and its vital role in Tampa's Cuban heritage and political history. This article will explore everything you need to know about the rich cultural heritage of Ybor City Museum. Read on to discover more!
What This Place Offers
If you're fascinated by local history, heading to Ybor City Museum is highly recommended. There's no better place than to learn about Tampa's or Florida's rich cultural heritage. The museum can be a formal or informal setting, and it typically focuses on one subject, like art and natural history. It includes an impressive collection of Cuban and Spanish Colonial artifacts and an ongoing exhibit on the history of cigar making in Tampa. There are also several art galleries showcasing local artists and a gift shop that offers books, artwork, and souvenirs.
As you enter, you'll find a video explaining how their historic district came to be, as well as videos that play every few minutes, offering more insight into what it was like living in Ybor back in its heyday. You'll also find a replica cigar factory, which offers free tours, several picnic areas, and various other educational exhibits, including ones on slave labor in Florida and everyday life during that period.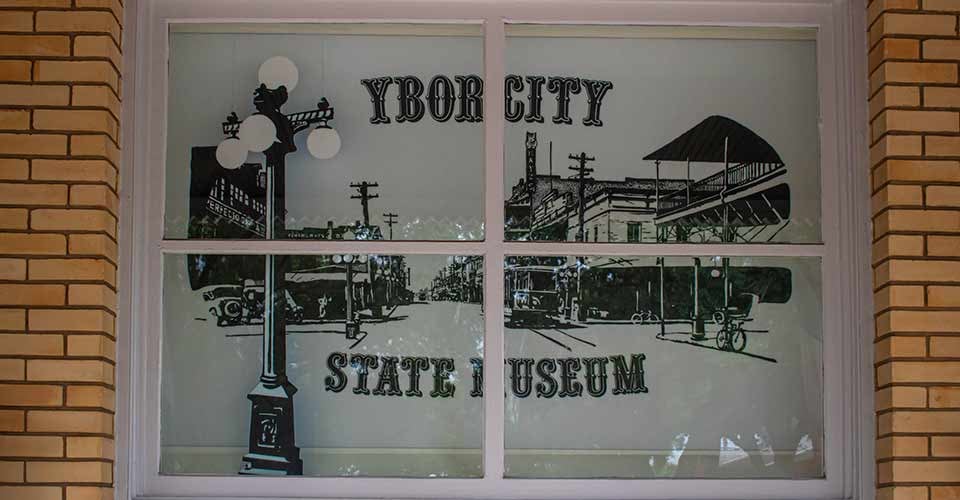 Popular Exhibits at Ybor City Museum State Park
Ybor City Museum State Park is one of the top destinations in Tampa Bay, offering several fun exhibits and activities to entertain history buffs and newcomers alike. The building features huge square feet of exhibitions telling the story of this iconic city from its humble beginnings as a cigar factory and trading site through its development into an important industrial hub and up to the present day.
If you're looking to learn more about the history of Ybor City and its unique connection to the cigar industry, then be sure to check out these four must-see exhibits at Ybor City Museum State Park in Tampa, Florida.
Cigar Industry in Tampa
Since the 1800s, cigars have been around in Tampa when cigar entrepreneur Vicente Martinez Ybor began building his cigar factory in Ybor City. He started growing Tampa's cigar industry with immigrants from Cuba, Spain, Italy, Germany, and other parts of the world.
As word of the region's rich soil spread and more people poured into Ybor City to take advantage of economic opportunities there, Ybor City became a hotbed of activity for cigar production, healthcare, and other industries. Tampa, Florida, became the world's cigar capital thanks to the industry that grew in Ybor City, Tampa's historic Latin Quarter. Before Tampa was the Cigar Capital of the World, it was just another small city in Florida.
A Look Into a Past Industry in Tampa's History; this permanent exhibit tells a unique story about how cigars were made in Tampa from the 1880s until labor unions left town and cigar production moved to other countries. This exhibition allows you to walk through a turn-of-the-century cigar factory and see tools of the trade, like machines used to roll and cut tobacco leaves into filler and wrapper for cigars. There are even early machines that stuffed tobacco leaves into boxes!
Traces of Cuba
Featuring a diverse collection of items dating back to pre-Castro Cuba, Traces of Cuba is one of Ybor City Museum State Park's most popular permanent exhibits. While cigars were smoked before this time, Cuban immigrants who settled in Ybor City played a significant role in building up the Tampa cigar industry. Their hard work in the industry resulted in Ybor becoming one of the largest cities in Florida by 1890.
This exhibition showcases everyday life in Cuba before Fidel Castro's rise to power and the subsequent nationalization of American interests. The Traces of Cuba exhibition also explores Cuban influences on Tampa through history, art, and the cigar industry.
Immigration and Ybor City Between 1886 and 1930
This exhibition allows you to experience daily life in Ybor City as a Spanish, Italian, or Cuban immigrant by stepping back in time. You can visit recreated shops and businesses with bilingual descriptions of what it was like to live and work in Tampa's Latin Quarter. Visitors can touch interactive objects to bring history to life.
This exhibit, located in the museum's recreated cigar factory, is a testament to what immigrants left behind and gained when they came to Ybor City searching for freedom and opportunity. You can experience how these hard-working people found their American dream through stories told by individuals who lived it. It includes videos, historical artifacts, photographs, and interactive displays that bring their experiences alive for visitors.
The Jewish Roots in Ybor City
Thousands of Eastern European Jews migrated to Tampa in the 1880s and settled in and around Ybor City. This special exhibit explores the lasting impact of the Jewish immigrants to Ybor City in Tampa. Visitors can walk through a re-creation of a Jewish farmhouse, learn about Jewish culture in late 19th century America, and see how Jews contributed to society as a whole. This includes the history of cigar-making and how Jewish immigrants contributed to Tampa's thriving cigar industry.
Bottom Line
One of Florida's most historically significant museums, Ybor City Museum State Park offers both in-depth and surface-level cultural insights into the lives of immigrants in Ybor City, one of Tampa's oldest neighborhoods. The history of Ybor City Museum State Park spans more than 100 years, from its days as a factory town to the current day cultural landmark it has become.
Today, you can visit this site to learn about the history of this Tampa neighborhood's beginnings and the rise of the cigar industry. You'll also discover how immigrants from Cuba, Spain, Italy, Germany, Jewish nations, among other countries, built this community with their hard work and dedication.
Interested in learning about becoming a resident in Florida or moving there? Read more.