The Top Home Improvements for 2023
Phil Ganz
/
4 Min Read
/
Feb 09, 2022
It's so great to be back in Florida, I can't even explain how happy I am. Visiting Boston is great but having to deal with awful weather and flight delays, you can only imagine how excited I was when the plane touched down in Florida. One of the first stops I made when I got back was to the Pilot House Restaurant and Marina, which is a local Key Largo hangout since the 1950s.
(Mar 26, 2023)
The original restaurant had a glass bottom floor, but Hurricane Irma, unfortunately, took that out. The good thing is that the food and atmosphere have flourished since then.
I started my meal with a Caesar salad. The portion size was great because it didn't get you too full, but made you want more. There was plenty of Caesar dressing and croutons, just the way I like it. For the main course, I went with the local catch of the day, the Mahi Mahi! I got this blackened with chunky tropical salsa and lemon butter sauce. This was really fresh, but the salsa here was the real star! The fish had a great crisp to it, and sometimes when you go the blackened route, you only get the spicy flavor profile, but this one had the full flavor profile! The Mahi Mahi came with a side of Coleslaw, and this was really good. Sometimes if you purchase coleslaw from a grocery store, it's really damp. This coleslaw wasn't wet at all and had a solid amount of mayo. I really liked the coleslaw!
Last up, when there's a Key Lime Pie on the menu, you already know that I'm going to order it. This Key Lime Pie came with a twist, it was fried! I really loved the deep-fried vibes of this Key Lime Pie and it's absolutely something that I'll order again. I can't order it too often since the cholesterol level with increase rapidly, but when I do come back, you better believe I'll be ordering this!
I really enjoyed my time at the Pilot House Restaurant and Marina. The staff was fantastic and the fact that it's right on the water brings a casual feel to the restaurant. FoodiePhil gives the Pilot House Restaurant and Marina a solid 8.2! I highly recommend this restaurant and strongly encourage anyone in the area to check this place out!
Where should I go next?! Send me your recommendations!

In this week's newsletter, we would like to focus on what home improvements add the most value to your home. Your home already acts as a savings account, and to maximize the value of your home, it makes sense to put money into it. We would like to focus on three key upgrades that will add value to your home, based on a recent article by Forbes.
1. Windows and Natural Light
2. Hardwood Flooring
3. Maintaining the Outdoors
1. Windows and Natural Light
Upgrading your windows sounds like an easy project, but no one realizes how many options there are and what route to go. Maintaining your windows, and even replacing them when the time is right, can add good value to your home. In fact, window quality is one of the major things that appraisers look at when determining the value of a home. Now, one of the biggest trends for home buyers is energy-efficient windows, which are designed to prevent your heated or cooled air from escaping your home. Another popular trend in the world of windows is homeowners are conducting renovations on their home, taking walls down, and replacing them with glass to take advantage of the views or nice weather, and the fact that they are visually pleasing. Large windows are very popular in warmer climates like Florida, as well as places like New York City, where you can take advantage of the cityscape. Windows are one of those upgrades that don't get enough credit, but at the end of the day, they look good and add tremendous value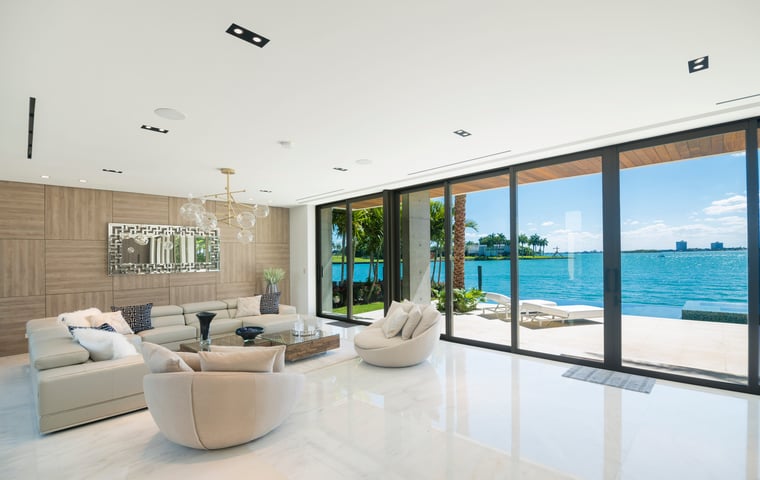 2. Hardwood Flooring
Out with the old and in with the new. Hardwood floors were one of the most popular renovation projects in 2021 and we don't see that slowing down. According to realtor.com, homes with hardwood floors sold for 2.5% more than homes with other types of floors, which in turn, provided an ROI of 70%-80% back. Hardwood floors enhance the look of your home, are easy to clean, and are strong and durable. Honestly, the pros of hardwood flooring can go on and on, but one of the best things about hardwood flooring is you have better air quality circulating through your home, and they don't harbor microorganisms, allergens, or pesticides that can be tracked in. What is better than making your home look better, improving air quality, and adding value to your home? Not much!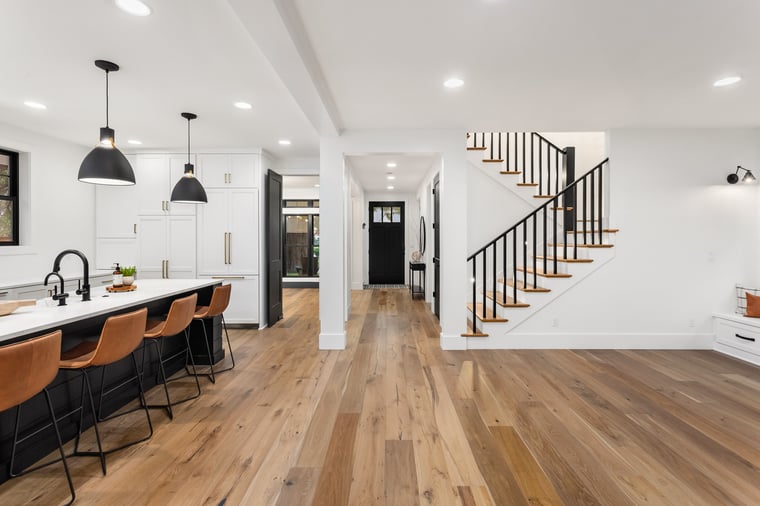 3. Maintaining the Outdoors
There are so many different directions that a homeowner can go in with their yard. The lawn and landscape are the crown jewel here. A well-maintained lawn with shrubs, trees, and a garden not only makes the yard look pretty, but this adds just as much value to your home as maintaining the interior. Growing trees can add value to your home as value, and these trees should be grown a good distance from the septic system, driveways, and even the house itself to prevent any potential damages from natural disasters. Another great value to your home is a well-kept front walkway. If the walkway looks good, it creates a nice ambiance for the home, and having a nice floral display and lighting in this area will go a long way.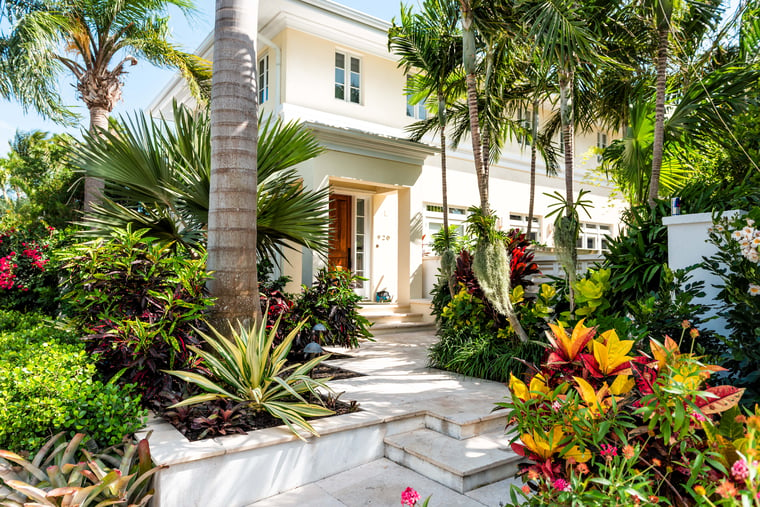 Many people feel that home improvements consist of larger projects like replacing the roof or adding a central air conditioning system. But even smaller projects like maintaining the yard and planting a garden can add just as much value, for a fraction of the price. Creating a visually pleasing outdoors is great all around, but if you're also redoing the interior to add larger windows and more natural light, these two jobs will flow very nicely together. Getting rid of the old tile or carpet flooring and replacing it with hardwood flooring is one of the best renovations that you can do on your home.
Become a World's Most Trusted Realtor:

There are many factors to consider when getting into the home-buying process. It's best to evaluate all options and to really make sure that now is the right time to buy a home. If you're only focused on the purchase price and interest rate, you're simply not ready to buy and need to evaluate more to make sure you are not wasting your own time. If you plan on expanding your family, do consider getting a home larger than you originally thought as it will pay dividends in the long run! If you would like to take part in a short interview for our next newsletter/blog please click here.
Are you a realtor, attorney, financial advisor, etc. looking to promote your services for FREE? Sign up here to be published on our website and get the chance to be featured in top publications such as The Wall Street Journal and Business Insider.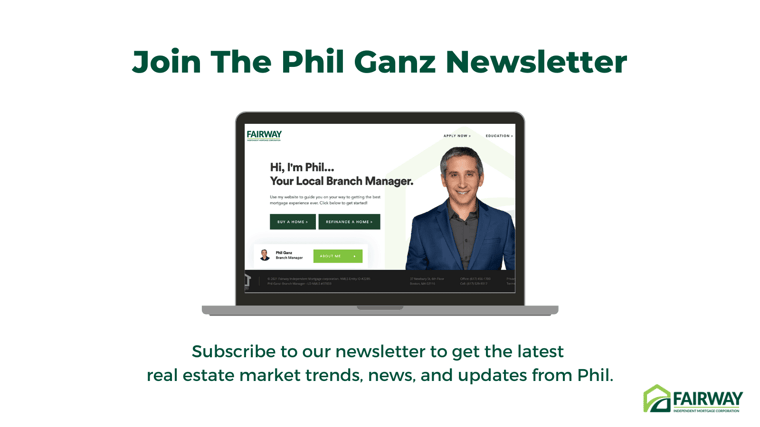 To learn more about the real estate market, check out our weekly newsletter where we talk about food, real estate, and mortgages! Got a question? Contact me today to chat with a financial advisor or discuss your next steps.