The Top Ways to Get Your Home Offer Accepted in Florida
Phil Ganz
/
8 Min Read
/
May 31, 2022
Buying a home in the current housing market can be challenging. It is a cutthroat landscape, and getting your home offer accepted can feel like an impossible task.
Lucky for you, you have come to the right place to get the best tips on getting your home offer accepted. It doesn't matter how you intend to purchase the house. These tips work for every scenario.
Read on to learn how to make your offers stand out every time, even if you have no experience in real estate.
Make a Cash Offer
Paying in cash is a great way to get the seller's attention, so if you can afford to, always make a cash offer.
Offering cash means paying for the house entirely in cash (liquid cash) and not using payment methods like mortgage loans.
This can be very attractive to sellers, who often pick the fastest and simplest offers. Jordan Fulmer, a property guru who owns Momentum Property Solutions in Huntsville, Alabama, discloses that most sellers focus on cash offers first. They do not come with the financing contingency attached to mortgage loan offers.
As the housing market grows more competitive, cash offers become increasingly popular. Sellers prefer cash offers because:
It's faster – there is no waiting for buyers to be approved for mortgages.

It is less risky – mortgage loan offers may fall through if the buyer is not approved.
When a seller is presented with multiple offers, they are more likely to choose cash offers first. It has less risk for them and is more likely to close quicker than a mortgage loan offer.
To illustrate, the loan approval process typically takes 45 – 60 days, whereas a cash purchase can close in as little as one week.
Remember that even in cash offers, actual dollar bills are not exchanged. Instead, transactions are conducted by wire transfers and cashier's checks.
Cash buyers must commit an earnest money deposit, a sum of money that assures the seller that the purchase will go through. If the deal falls through for some reason, the buyer may lose the earnest money deposit.
Find Ways to Compete with Cash Offers
Many homebuyers don't have a line of credit or liquid cash on hand, so they find it hard to compete with cash offers. In many cases, they need to sell their current home first to get funds for purchasing a new one.
If you find yourself in a similar situation, all is not lost. There are ways that you can beat cash offers without having liquid cash on hand.
Get an underwritten pre-approval
If you're not aware, being pre-approved means being approved by a lender for a specified loan amount. This preliminary evaluation acts as a recommendation letter for the buyer that makes assurances to the seller.
An underwritten pre-approval can make the seller or seller's agent more confident of your ability to purchase the home. It shows them that there is less risk of the deal falling through.
Being pre-approved trumps making a cash offer because cash buyers still bear the burden of proving that they have the money to close. A seller will always pick a pre-approved buyer with vetted finances over a cash buyer with a tenuous financial history.
Seek cash guarantee programs
Understand that no seller wants to re-list their home because it often means missing out on reasonable offers or being low-balled. A house that comes back to the market usually attracts low-ball offers, even if it is in excellent condition.
Cash guarantees can help convince the seller that you are a serious buyer. A cash guarantee program may purchase the home from the seller at the sale price or appraised value, then sell it to you under a traditional mortgage loan.
It can also compensate sellers for deals that do not go through. Some programs offer as much as $10,000 or 10% of the listing price compensation for failed transactions.
Cash guarantee programs are available in all 50 states, so you shouldn't have trouble finding them locally.
As a buyer, you should know why a cash guarantee can seem irresistible to sellers. Apart from the possibility of compensation for failed deals, it offers protection against financial issues such as:
Lower appraisals – when the buyer refuses to cover the difference between the listed sale price and a lower appraised value, the cash guarantee can cover it.

The cash guarantee will compensate the seller when the borrower (or co-borrower) no longer has access to the qualifying income for the loan.

The cash guarantee compensates the seller if the borrower (or co-borrower) dies before closing the deal.

The cash guarantee compensates the seller when the buyer is no longer able to meet the credit requirements for the loan.
The seller doesn't receive compensation when you have a change of heart or concerns after the inspection report.
Consider a cash-offer service
If you need to sell your house first to get the cash for a new home, there is a new service that you may find more convenient.
Cash-offer services front you the cash to purchase your new home for a fee. Therefore, you can buy a new home in cash, then sell your home to repay the cash-offer service.
The only downside to this is that there are extra fees involved, so you may pay more to buy your home in cash.
Increase your earnest money offer
Today, most buyers offer 1% - 2% in earnest money. Earnest money is an exemplary faith commitment from the buyer to the seller. In many cases, sale contracts stipulate that the seller keeps the earnest money if the buyer cancels the sale.
That means you stand to lose anything you put down if you cannot develop the cash needed to close.
However, you can also use earnest money to your advantage if you're looking to secure property. Since this money almost always ends up with the seller, offering more of it can be very attractive to them.
Keep in mind that you stand to lose the money if the deal falls through, so if you are not confident in your offer or in the home you're bidding for, have contingencies in place to ensure you don't lose all your money if the worst-case scenario comes to pass.
Outbid Cash Offers
Even though sellers prefer minimal-risk cash offers, cash is not always king. Sellers know that most cash offers will be lower than mortgage loan offers. They only opt for them over the latter because of the low risk associated with cash offers.
It would be best to make a more significant offer to beat other cash buyers. If you offer a more significant cash amount upfront, a seller will note you, especially with a strong pre-approval backing your offer.
Sellers will always pick buyers that potentially promise more money
There is only one caveat to this method. The seller has agreed to a $400,000 purchase price, but the home appraises for $380,000. Your lender will only provide the stipulated loan amount, which leaves you to come up with the extra $20,000.
As they're known, Appraisal gaps are prevalent in the real estate market. To avoid scaring off sellers, have your real estate agent include terms that state you are willing to pay the difference to cover any appraisal gaps.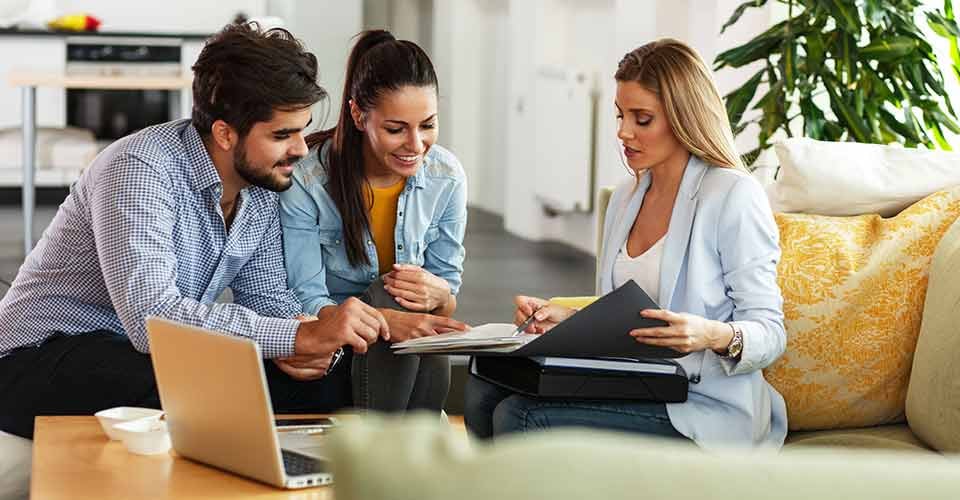 Use an Escalation Clause
An escalation clause is a clever way to stay in the game when other buyers make higher offers. This clause automatically raises your offer depending on the highest offer submitted.
You choose to set the escalation rate, whether that means increasing your offer by set percentages or dollar amounts.
To illustrate how an escalation clause works, here is an example:
You bid $200,000 for a house listed at $198,000.

Your offer is competitive already, but you also include an escalation clause to raise it by $2,000 more than the highest offer.

Another buyer submits an offer of $210,000, so your escalation clause raises your offer to $212,000.

Whenever the highest bid increases, the escalation clause raises your offer to the highest amount plus $2,000, ensuring it remains the most competitive.

When other buyers cannot match your offer, the seller automatically accepts the highest bid, which should be yours, since the escalation clause automatically places you $2,000 beyond reach.
You should, ideally, have a maximum price that your escalation clause cannot exceed. You should clearly indicate this price in your offer. It would help if you thought long and hard about how much you're willing to spend on the house for this to work.
Also, you cannot use an escalation clause on multiple offers as it locks you into the contract. Only use it when you're sure you want that house in particular.
Work with a Market-Savvy Real Estate Agent
The average person is more likely to be unsuccessful in buying a house when they work alone. Having a real estate agent in your corner can be invaluable, especially if they are adept at adapting to the rapidly shifting real estate landscape.
An excellent real estate agent or agency will help you compete with cash offers better than you can without any help. They tend to be market-savvy, aware of the current trends, and alert to any opportunities that may help you save money.
Still, it helps to ask your real estate agent the following questions before committing to their services:
How do you intend to create a compelling offer?

Will you talk to the listing agent to learn about the seller's priorities?

Do you have lenders that offer guarantees and products to help you compete with cash offers?
During this evaluation stage, keep your options open. Seek out as many agents or lenders as you need and only choose the most proactive ones about assisting you in your home buying journey.
Know the Seller's Motivations
Perhaps the safest way to get your offer accepted, even when it is not as attractive as a cash offer, is to do your homework on the seller.
Sellers care about various things; cash isn't always the bottom line. Finding out particular client values goes a long way.
Some sellers don't mind having an investor or private individual bid for their home. Others want to ensure that their home goes to someone who intends to live in it.
All sellers are individuals that may have contrasting motivations. Learning about your seller allows you to decipher their motivations. Some sellers want to know - Who is buying the house?
Some sellers want first-time homebuyers that love the property and want to settle down there. Others prefer investors that want to rehab and re-sell the home.
In either case, it pays to know the seller's inclinations to leverage them to your advantage.
Offer a rent-back option
Just like you, some sellers need cash to purchase new homes. That means they are eager to sell their current homes but are hesitant because of the uncertainty of finding a new property without liquid cash.
One way to assuage their fears is by offering them a rent-back option. This allows them to rent the home to you for a certain period following the sale. Before closing, you can even establish details like the security deposit and move-out timeline.
If you're not in a hurry to move into your new home, this is a fantastic option. Giving sellers sufficient breathing room to relocate can be a massive incentive to consider your offer.
Waive repairs (if you can afford to)
Home inspection contingencies sometimes make sellers wary of the offer. To minimize this uneasiness, add language to state that the inspection is only for informational purposes or that you will not demand repairs on particular home systems.
Only do this if you can afford to perform the repairs yourself.
Sweeten the deal
Money talks; don't hesitate to sweeten your offer if you can. Include option money, more commonly referred to as a signing bonus, to make the offer irresistible. Signing bonuses are non-refundable, and the seller can only receive them at closing. That can be a considerable incentive.
Use this trump card, especially when bidding for homes with multiple offers. It may motivate the seller to contact you before other buyers.
If you're already paying earnest money, make it non-refundable and skip the signing bonus. Regardless of the deal's outcome, the assurance of compensation goes a long way toward convincing a seller to select your offer.
Shorten the Inspection Period
Although it is not advisable to eliminate the inspection period, shortening it signifies more confidence to the seller. Shortening your inspection period can make your offer stand out if you're caught up in a multi-bid situation.
Property inspection provides a contingency that allows the buyer to back out of the purchase without consequence. A more extended inspection period typically means that the seller has to stay off the market for longer, potentially risking the value of their home.
While you should not forgo the inspection period, especially if you'd like to avoid hefty fees, later on, shortening your inspection period guarantees the seller that whether you commit or leave the deal, they can "get back on the market" much faster.
Clean Up Your Offer
The simpler your offer is, the easier it will be to accept and close. "Cleanliness" pertains to your loan approval time, inspection period, and appraisal contingency period and how short they are.
The shorter, the better, plus you should steer away from closing costs and contingencies that may similarly discourage a seller from closing. In a market as competitive as today's is, taking risks is necessary.
Close as Soon as Possible
Every seller is eager to get their property off their hands as soon as they decide to sell. Leverage this natural human behavior by offering sooner closing dates than other offers.
Using a standard bank loan typically takes a month to 45 days to buy a house. Cash offers can take as little as a week until closing.
Regardless of how you choose to pay, please make sure the seller feels like your offer allows them to finish the transaction in as little tune as possible.
Add a Human Touch
Last but not least, remember that the seller is a human being. If they can empathize with you, they will be more inclined to accept your offer.
Leverage their human side by including a personal letter with your offer. Don't even bother being formal. Instead, explain why you would like to purchase their home and how you would improve it, and even include a photo of yourself and your family to show them the face behind the offer.
Accessing their human side is a near-foolproof way to stand out, especially if your offer is reasonable.