The Ultimate Disney Dining Experience
Phil Ganz
/
10 Min Read
/
May 18, 2022
Looking for the perfect itinerary for you and your family? While Disney World is filled with multiple areas and places to dine, it can get complex if you don't have a plan before you go. Here are the perfect go-to itineraries of the best places to eat in each area.
(Mar 31, 2023)
Totally Tomorrowland
Tomorrowland is the world of the future, a land of inventive attractions and innovative cuisines. To say that it's ahead of its time would be an understatement!
Located in Magic Kingdom, Tomorrowland is a fun-filled park with delicious dining options at your disposal. You'll get to experience futuristic dining experiences and savory meals in between visiting numerous attractions.
Breakfast
Jump on a monorail or boat and head on to Contemporary Resort for a sumptuous breakfast at Contempo Cafe. It's a straight line from Tomorrowland, so it's easy to get to. Once there, you have options like waffles, bacon, eggs, and Contempo Cafe's signature Black Forest Cupcake to choose from. Order from a sophisticated computerized system and enjoy swift service, then head on to the monorail for a day of adventure.
After a breakfast like that, you'll be in the right mood to enjoy the engineering marvels in Epcot's Future World. Check out the Behind the Seeds Tour, Test Track, and Mission Space, then head on to the Land pavilion for lunch.
Lunch
Lunch at the Sunshine Seasons is always a delicious affair. The fish and vegetables on the menu are farmed in the Behind the Seeds gardens, so most of the food is farm-fresh, tasty, and wholly organic.
After an early lunch, make sure you leave room for a warm, tasty cream cheese pretzel, a filling snack from the Lunching Pad that will energize you for an afternoon tour of "The Tomorrow that Never Was."
Swing by attractions like the Carousel of Progress and Space Mountain to get a glimpse of our past and future from multiple perspectives. Don't plan your leave yet, because Tomorrowland's out-of-this-world eats come around in the evenings.
Dinner
At the Terrace Cafe, there are steamy Lobster Rolls and creamy bowls of Pasta Primavera to be enjoyed in the futuristic cafe. If you don't feel like a full meal, head on back to the Lunching Pad and sample their exquisite specialty hot dogs instead.
Wind down the day of adventure and delicacies by watching Magic Kingdom's Fireworks Spectacular. On your way out, treat yourself to the Electric Light Parade on Main Street.
Jungle Jaunt
Walt Disney's vision of Jungle Jaunt included live wild animals entertaining guests on a steamy tropical cruise, the Jungle Cruise. Exploring the jungles of Disney is an exciting experience, and by the end of it all, you'll be reminiscing on the great memories and fantastic cuisine on offer in this adventure.
To start off our Jungle Jaunt adventure, we meet up in the Magic Kingdom to feast our eyes on the very real majestic wild animals on display. The next stop afterward is the Animal Kingdom, a magical iteration of the unfiltered wild.
Breakfast
For breakfast, make a beeline for Disney's Polynesian Resort to find Kona Cafe and Captain Cook's, two eateries that specialize in the delectable Tonga Toast. If you're in the mood for something else afterward, then mosey on over to the Magic Kingdom's Main Street Bakery for a warm cinnamon roll.
Keep in mind that once you get off the monorail to Magic Kingdom, it's a hike to Adventure Land, the starting location of the Amazonian Jungle Cruise. If traversing jungles and exotic rivers are not your cup of tea, make your way to the Enchanted Tiki Room or get a Fastpass for Splash Mountain.
Lunch
If you're not already in the Animal Kingdom by lunch, hop on a bus from Magic Kingdom and head on there for a finger-licking lunch. As you ride through the Oasis, you'll come upon the Flame Tree Barbecue, where you can order ribs or chicken seasoned with the Special Flame Tree BBQ Rub.
Following this filling lunch is an expedition into the lush jungles of the Animal Kingdom. Look out for fun spots like the Pangani Forest Exploration Trail, Maharajah Jungle Trek, Kali River Rapids, the Island Trails, and, of course, the Oasis.
Stop at the Kusafiri Coffee Shop for treats and evening snacks such as the White Chocolate Elephant Cupcake, Zebra Cupcake, and paw print brownie.
Dinner
After a long day in the jungle canopy, you've earned yourself a hearty dinner. You'll find it at the Rainforest Cafe in the form of their delicious specialty, the Canopy Burger. After dinner, take a minute to relax at the Dawa bar before heading back to your resort by bus.
Pirate's Booty
Nestled in the Magic Kingdom, Pirate's Booty is an unmissable attraction for lovers of sea exploration and, of course, treasure hunting. It's an activity-filled adventure that encompasses the scallywag Jack Sparrow's Pirates of the Caribbean and Captain Hook's Fantasyland.
This adventure is certainly an appetite-inducer. After sailing, searching for treasure, pillaging all day, and hiding from Captain Hook, you have every right to refuel at any of the wonderful eateries you'll encounter on your maiden excursion as a pirate.
Breakfast
Although you can get to the Polynesian Resort by monorail, it's more fitting to go there by boat in search of your day's first meal. The ideal breakfast stop is, no doubt, Captain Cook's, the home of the famous Tonga Toast.
Nothing's better than crunchy toast in the morning, but if you'd rather start your day a different way, order the scrumptious Bounty Platter instead.
Captain Cook's also has a self-serve Dole Whip machine; pass by here before commencing your journey across the Seven Seas Lagoon on your way to kick off the adventure at the Magic Kingdom.
Make sure you check out the main attractions—Pirates of the Caribbean, Jungle Cruise, Tom Sawyer Island, Splash Mountain, Peter Pan's Flight, and the Captain Hook Meet 'n' Greet.
Oh, and don't forget to go shake it off at the Move It, Shake It, Celebrate It Parade.
Lunch
There's quite some excitement to experience in the afternoon, so you best fill up first. Sail on to the Tortuga Tavern and enjoy a bunch of seasonal delicacies, including tacos and other types of grub. Alternatively, grab your crew and drop anchor at the turkey leg cart, where you can plunder and eat like the pirates of the old.
You'll need to fill up because there are some taxing adventures up ahead, including the Pirate's League (paid separately) and Captain Jack Sparrow's Pirate Tutorial. No one can take the Pirate Oath on an empty stomach!
Snacks
If your energy levels run low before the day is up, make a quick trip to Aloha Isle for a refreshing cup of Orange Dole Whip or to Sunshine Tree Terrace for a Pineapple Dole Whip Float.
Or else, you can set sail for the Main Street Confectionery for a bounty of gold coins to share with your mates!
Dinner
After a day of pillaging and plunder, head on the monorail station for a quick trip to your dinner location: The Wave. Located inside Contemporary Resort, The Wave's menu is rich with seafood options that pirates and landlubbers alike would love.
After dinner, you are presented with a global selection of tea and coffee because there's no better way to unwind after the day of adventure you've had. Don't get too relaxed, though, evening entertainment is coming your way.
You can treat yourself to an Electrical Water Pageant, a performance of Peter Pan's crocodile song, or set sail on the Pirates and Pals Fireworks Voyage (paid separately) to enjoy a night of cruising and stunning fireworks displays. At the end of the day, enjoy a soothing boat (or bus) ride back to your resort.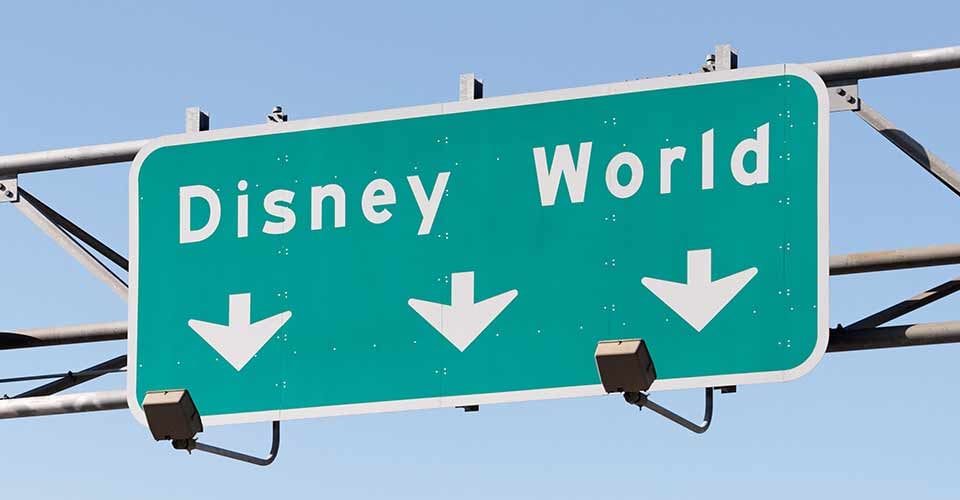 Presidential Adventure
The Presidential Adventure feels more like a trip through a time machine. The historic attraction highlights key moments in America's history, including the milestones of the Colonial times and the US Presidency.
Walt Disney World is a hub of historical occurrences, including a famous statement from former President Richard Nixon, who famously declared "I am not a crook" at the Contemporary Resort Hotel. This adventure is full of knowledge (enough for students with history projects) and, more importantly, a host of presidential delicacies.
Breakfast
Hop on a monorail and head over to the location of Nixon's famous declaration, the Contemporary Resort. Go straight to The Wave, a fine choice of a breakfast location, to enjoy a rich breakfast menu. If it's your first time here, try the American Entree. Order with bacon, eggs, and potatoes to make it a complete meal.
You absolutely must try The Wave's signature sweet potato pancakes if you like to start your day on a sugar high. They're drizzled with pecan honey and melted butter!
After breakfast, a languid stroll through Magic Kingdom in the morning sun gives you tons of opportunities for photo ops. There's the American Flag in Town Square, the eerily accurate Main Street U.S.A. in traditional Americana fashion, Liberty Square, which is flanked with Colonial architecture, and the live oak tree famously known as the Liberty Tree.
Make sure to hit the Hall of Presidents, sail in the Liberty Square Riverboat, the River Belle, on the Rivers of America, and ride the Carousel of Progress before lunch.
Lunch
At midday, head over to the Liberty Tree Tavern for food and refreshments, but please make reservations ahead of time. Liberty Tree has some tantalizing themed dishes, including the Declaration Salad and entrees such as Freedom Pasta, Pilgrim's Feast, and the New England Pot Roast.
As they ring up your order, sneak away for a quick look inside the separate rooms of the Liberty Tree Tavern. The décor and signage tells everyone of the different historical figure each room represents.
If you forgot to make a lunch reservation at the Tree Tavern, make a dinner reservation, then head on to the Columbia Harbour House for the most exciting seaside colonial experience. Lunch items here include a brand-new Lobster Roll and a famous Lighthouse Sandwich. For dessert, enjoy a refreshing apple crisp while you prepare for the afternoon's activities.
Hop onto the monorail afterward and head on to Epcot for a 29-minute trip through America's history. No matter what you came to see, don't leave before visiting the American Adventure. This is the famous landing spot for former President Ronald Reagan's helicopter in 1985. Behind the host, the pavilion is the location of his second inaugural parade.
Snacks
By the time you're feeling famished, you'll be near the Liberty Square Market, where you can sample some baked potatoes. Alternatively, you can satisfy your sweet tooth with a trip to the American Adventure Kiosk in Epcot for a slice of funnel cake with ice cream.
Enjoy your snacks while listening to the magical Voices of Liberty, who always put on a cappella performance to remember. You can also browse through artifacts from historical figures of Colonial times, which are housed at the "National Treasures" section of The American Heritage Gallery.
Dinner
If you want a quick, fuss-free dinner, the Liberty Inn is the place to be. Here you'll get quick-service burgers and fries and eat them in the "Publick" Dining Room, an interesting Colonial fixture.
While enjoying your dinner, you'll have a chance to view all the original Colonial state flags mounted on the walls around you. Play a little dinner game: who can find the state flags of the homes of the first few American presidents?
If you'd rather be outside, take your dinner to go and enjoy a concert at the American Gardens Theater, which is just across the way. Finish your evening with a trip to the Heritage Manor shop for patriotic souvenirs, then catch the awe-inspiring IllumiNations Fireworks Show while listening to songs that commemorate American history and culture, including Yankee Doodle Dandy.
"Putting On The Dog"
As a homage to Disney dogs, "Putting On The Dog" features some of the most famous characters on TV, including Goofy and Pluto, Lady and Tramp, Nana, Tito, Jock, and Pongo.
This furry excursion is a kids' favorite for obvious reasons: they get to meet their favorite Disney dogs and eat hot dogs to their hearts' content. The adventure kicks off at the Contemporary Resort, where you'll first meet two members of the Fab Five, who just happen to be dogs!
Breakfast
For breakfast, head on to Chef Mickey's to spend the morning with Pluto and Goofy. Make it a quick affair because it's off to the Magic Kingdom right afterward for a trip through the attractions.
Pirates of the Caribbean is your first stop, so if you missed Pirate's Booty, you can explore all of Jack Sparrow's shenanigans here. Be on the lookout for a "key" character and lots of furry canine friends around the attraction. All the other attractions here—Peter Pan's Flight (Nana the dog), It's A Small World (Australian dingos qualify as dogs, right?), Carousel of Progress (Rover is in every scene), and Stitch's Great Escape: His breath smells like chili dogs!—all feature dogs as main characters.
Lunch
Come lunchtime; you should be hungry enough for a gourmet hot dog at the Lunching Pad or a regular hot dog and fries at Casey's Corner. Up it up a notch at Cosmic Ray's Starlight Cafe by ordering their delicious chili cheese dog.
Follow your hearty lunch with excursions to Space Mountain, where you'll need to find the electric dog by the time you reach the exit.
Snacks
Reward yourself for finding the electric dog with some corn dog nuggets at Casey's Corner. You might have time to kill, so you can monorail or boat back to your resort for a quick, cooling dog paddle in the pool.
Dinner
For dinner, you'll need to take a bus to Disney's Hollywood Studios, where you'll find more fun and delicious meals.
Toy Story Planet is the home of Slinky the Dachshund and a haven for pizza lovers. Enjoy vegetable, cheese, or pepperoni slices to wrap up your doggy adventure, or dine at Mama Melrose's instead to meet a charming Dalmatian with a hidden Mickey on his spotted coat!
While you're there, do yourself a favor and visit Toy Story Mania, a fun attraction with multiple levels, or check out the Muppets in 3D to see a very life-like Rowlf!
Dinner entertainment includes Fantasmic, which gives you a quick glimpse of all the Disney dogs, and 101 Dalmatians (watch out for Cruella de Vil!).
"Love Is In The Air"
Walt Disney World is a beautiful place to discover and rekindle love. It's a popular destination for honeymooners and couples celebrating engagements and anniversaries, and this adventure is all about making that day as romantic as can be.
Once you've grabbed a handful of Mickey and the Gang peppermints, you're all set for a romantic experience that you and your partner will remember for a long time.
Breakfast
Take in the beautiful morning together with a stroll on the grounds of the Grand Floridian Resort as you head for breakfast at the Magic Kingdom. Take your beloved to the grand castle at Cinderella's Royal Table, where you'll both get a royal treatment. Even at breakfast, you can send for a chocolate slipper with a sweet message to be brought to the table. What better way to start your day of love?
After breakfast, make your wishes come true by tossing coins into Cinderella's Wishing Well, then spend some time riding the Carrousel. Take a tour through some of Disney's dark attractions (the Tiki Room, the Hall of Presidents, the Country Bear Jamboree, the Carousel of Progress, and Mickey's Philharmagic) to get lots of opportunities to smooch in the back row (you know you want to)!
Lunch
Tony's Town Square has some excellent spaghetti dishes. You and your partner can pretend to be Lady and the Tramp to recreate that iconic spaghetti scene from the original movie. Spaghetti dishes come with a choice of sweet Italian sausage or meatballs.
After lunch, hop on the bus to Saratoga Springs Resort and head on to the spa for couple's aromatherapy massage. You'll need to make reservations ahead of time (call this number: 407-827-4455).
Dinner
After a relaxing day, wind down with a boat (or monorail) trip to your dinner destination: the Grand Floridian Resort. Here, you'll have dining options like the highly-acclaimed restaurant, Victoria & Albert's. Dinner is served in an ambient, candlelit backdrop to create a romantic experience that won't be soon forgotten.
Book the Chef's Table at Victoria & Albert's (call 407-939-3862) for an outstanding romantic dinner (reservations must be made at least 6 months in advance), or arrange for a private meal by dialing your resort's Private Dining Line.
Finish the romantic evening with a monorail trip to Magic Kingdom for Wishes.