This is How a Bidding War Starts
Phil Ganz
/
3 Min Read
/
May 12, 2022
When you're in the market to buy or sell your home, you're going to come up against bidding wars. The competition seems to be increasing every year as buyers have become more competitive and sellers more aware of their potential to get more money than they ever imagined. Around half of all home buyers and sellers in the U.S. are involved in bidding wars during their home search or sale process.
Bidding wars can cause either great excitement or immense frustration if you don't know what you're doing. So it's essential to understand exactly how these situations arise and how to navigate them when they do. This guide explores everything you need to know about bidding wars to make the most out of any trouble that arises. Keep reading to find out more!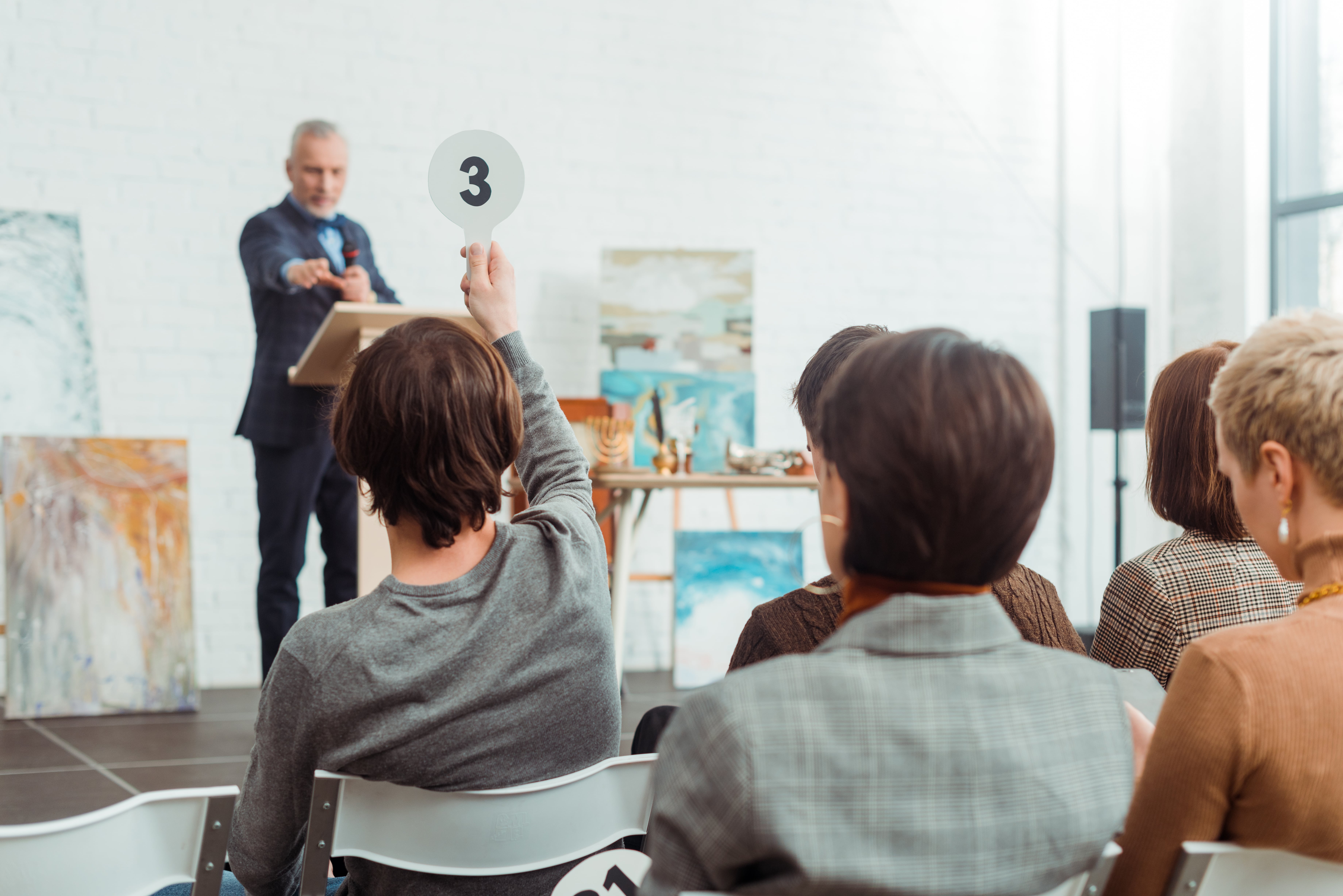 What Are Bidding Wars?
A bidding war is when two or more parties compete against each other over a specific piece of property. In a competitive real estate market, buyers and sellers are both looking for an edge. They're most common in hot markets and popular neighborhoods, where many buyers are interested in a single home. Sellers love a bidding war—they get to place higher price tags on their homes and drive up interest as they see fit.
When you list your home for sale, you may have your price in mind. You might have researched comparable homes in your area and established a list price that you feel is reasonable and fair. But when it comes time to sell, there's always a chance of running into bidding wars — homeowners competing with one another over a specific house.
How Do Bidding Wars Start?
In a nutshell, bidding wars begin when two parties are intensely interested in purchasing a home. The seller usually has an asking price, and both buyers typically have their bottom lines they're willing to go as low as. Through several back-and-forth offers and counteroffers, neither party can move past their stance and reach a middle ground where everyone is happy. Eventually, one of them gives up out of frustration and exits (or bails) from negotiations.
The beginning of a bidding war between buyers and sellers isn't too different from any other deal. Someone comes across a property they want, they make an offer, and that offer is either accepted or rejected by their dream home's seller.
A bidding war is also a common phenomenon when multiple real estate agents compete to list a seller's house for sale. When a listing agent proposes their commission rate, they often include a letter of guarantee that stipulates their commission will remain intact should an offer come in over the asking price. To boost their chances of closing a deal, competing agents may decide to undercut their competitors by proposing even lower commissions. Learn more about who is who in the homebuying process here!
What Causes Bidding Wars?
It's funny how many people don't realize a bidding war has begun until it's already on. Most prospective home buyers and sellers don't realize that a bidding war starts when multiple agents present an offer to purchase or sell your house. The following are the major causes of bidding wars during the home buying and process.
Inept Real Estate Agents
If you think finding or selling a home is simple, try doing so with an inept realtor! With so many home buyers and sellers trying to find a good deal, you're bound to get bidding wars. It doesn't help that most real estate agents aren't equipped with proper training on how to handle these situations. Unfortunately, not all agents are created equal—which is why you need to avoid getting burnt by an agent in a bidding war!
Though inexperienced agents may mean affordable services, they can often cause serious problems during a bidding war. The biggest problem inept agents can create is that they don't understand how closely sellers and buyers are watching their actions. When a bidding war breaks out, agents need to be incredibly careful about what information they share and when. You must ensure your agent is experienced in dealing with these situations before proceeding forward.
Unrealistic Sellers
Some sellers are unrealistic when setting their home's asking price. If a seller is under pressure from their agent or family and friends, they may charge an unreasonably high fee. They may be unaware of what other homes in their neighborhood have sold for or looking at historical data going back several years on property sales (which they often overestimate). An over-inflated listing price can cause a bidding war if multiple buyers are interested in a home.
Bottom Line
If you're looking to buy or sell your home, there's one issue that's likely to come up at some point: bidding wars. A bidding war happens when two or more people want the same house and offer the seller more money to win out the other person who wants it. This can be good news if you're looking to sell your home and get top dollar, but it also comes with risk. The truth is that if you want to get the best deal possible, you'll need to know how to negotiate during a bidding war—and win the bidding war!
Interested in learning about becoming a resident in Florida or moving there? Read more.