Top 3 Things to Do in Key Largo Florida
Phil Ganz
/
4 Min Read
/
Feb 23, 2022
The only thing that is better than the weather in Key Largo is the food! There are so many options, it's actually unreal. This week, I was honored to sit down at The Juice House in Key Largo, which brings a flavor of Cuba to the Keys! They might not have the views that some of these restaurants on the water have, but what they do have is amazing food and the freshest juices.
(Mar 25, 2023)
When in The Juice House, there is an obligation to try the juice. I had to go with one of my all-time favorites, Passionfruit Juice. This was very light, tangy, and sweet. The juice was so good I was tempted to finish it before even taking a bite of the Cuban Sandwich that I ordered. A Cuban Sandwich, also known as a Cubano, is a grilled ham and cheese sandwich variation created in Florida (specifically Key Largo and Tampa). This sandwich was created by Cuban immigrants who needed an easy-to-carry lunch that is also filling. There are different variations of this sandwich based off of where you order from in Florida, but the Florida Keys version of a Cubano consists of Pork, Swiss Cheese, pickles, mustard, and Cuban bread. The pork is marinated in mojo sauce redolent with orange juice, lime juice, garlic, oregano, and cumin. The Cuban sandwich was as flavorful as a pack of starburst, but a lot healthier (well, sort of) but definitely more delicious!
The Juice House has a lot of things going for them. I haven't tried many places that offer a fresher juice, and I definitely haven't had a better Cubano. I was feeling really good after this meal, and they score a solid 8.0 on the FoodiePhil scale! If you want the freshest juice you'll ever have in your life, followed by a "healthy" Cubano, The Juice House is the place to be!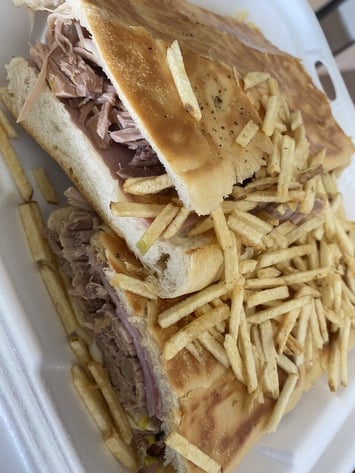 Where should I go next?! Send me your recommendations!
In last week's newsletter, I talked about the top 3 things to do in Key Largo, Florida. We got such a great response that we want to highlight 3 more awesome things to do when visiting Key Largo, Florida.
1. Dagny Johnson Key Largo Hammock Botanical State Park
2. Dolphin Cove
3. Jules Undersea Lodge
1. Dagny Johnson Key Largo Hammock Botanical State Park
Dagny Johnson Key Largo Hammock Botanical State Park almost never happened. This area was once slated to become a condominium development, but these plans were abandoned due to this area being home to one of the largest tracts of West Indian tropical hardwood hammocks in the U.S. Dagny Johnson, himself, was a local environmentalist activist and the park is home to 84 protected species of plants and animals, which include wild cotton, mahogany mistletoe, and the American crocodile. When visitors get to explore the trails of this park, it gives them the opportunity to see some of the rarest species of plants and animals. There are over 6 miles of nature trails and are especially great for birdwatchers and photographers. Since most of the park's trails are paved, it provides easy access for anyone walking, bike riding, or even those in wheelchairs. If you want to get up close and personal with nature, I will highly recommend the Dagny Johnson Key Largo Hammock Botanical State Park!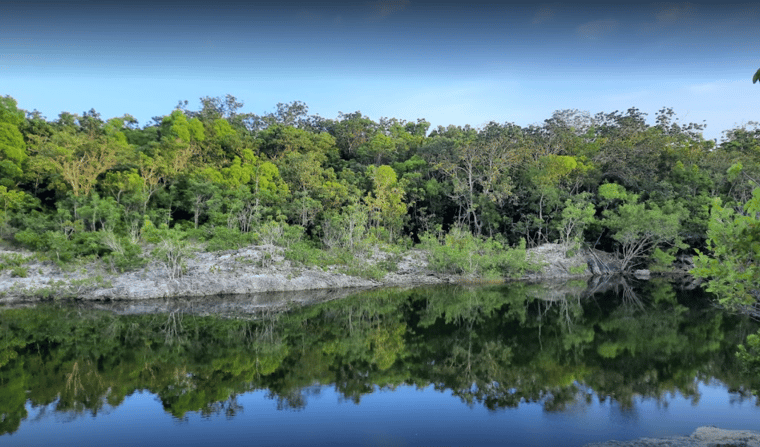 2. Dolphin Cove
Many visitors of Dolphin Cove say that this is truly an experience that they will never forget. Dolphin Cove is on a 5-acre lagoon in Key Largo. This lagoon is enclosed, so you won't have to worry about swimming with some of the more fearful fish in the sea. Before getting in the water with the dolphins, the day starts off with a 30 minute boat ride across the waters of the backcountry, where you gain knowledge on the dolphins and what to expect when you're swimming with them. Dolphin Cove offers a Natural Swim Dolphin Encounter, and unlike seeing a dolphin at a place like Seaworld, you get to see them in their natural habitats. No, they will not perform any tricks for you and are not trained like circus animals, but they will interact with anyone who gets in the water with them. In my opinion, the best part about swimming with the dolphins is being able to see the dolphins swim freely. You must be 7 years and up to swim with them, and if younger then 18, you must be accompanied by an adult. This is a must-do when visiting Key Largo!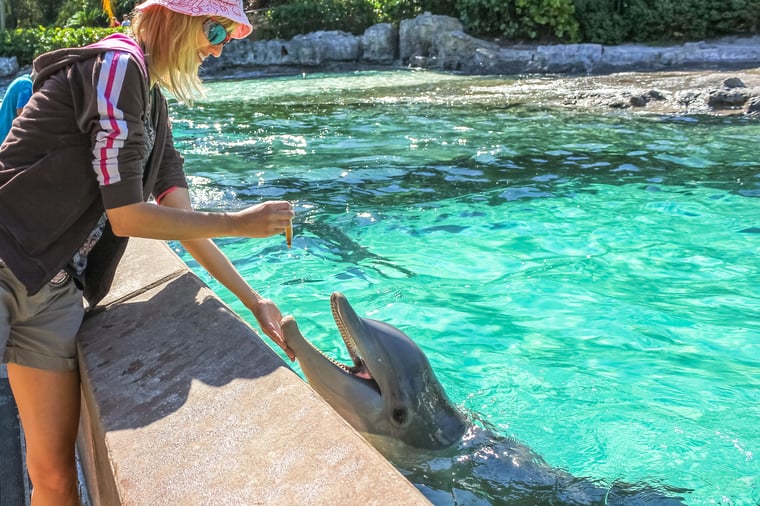 3. Jules Undersea Lodge
Jules Undersea Lodge is a hotel located in Key Largo, and it is 30 feet deep on the ocean floor. Guests have to scuba dive to get to their rooms – how cool is that? The first things that comes to mind are Jacques Cousteau and the movie "The Life Aquatic with Steve Zissou". Jules Undersea Lodge is also the only underwater hotel in the United States and is named after Jules Verne to honor him for his book, "Twenty Thousand Leagues Under the Sea". Years ago, non-scuba diving guests were taken to their rooms by breathing air that was pumped down from the surface through a long hose, kind of like a garden hose, but this practice was discontinued, and all guests must now scuba dive down. This hotel has been featured on Good Morning America and is truly a national treasure. If you want to learn how to scuba dive and see some of the coolest wildlife that you'll ever see in your life, book a night (or two) at Jules Undersea Lodge!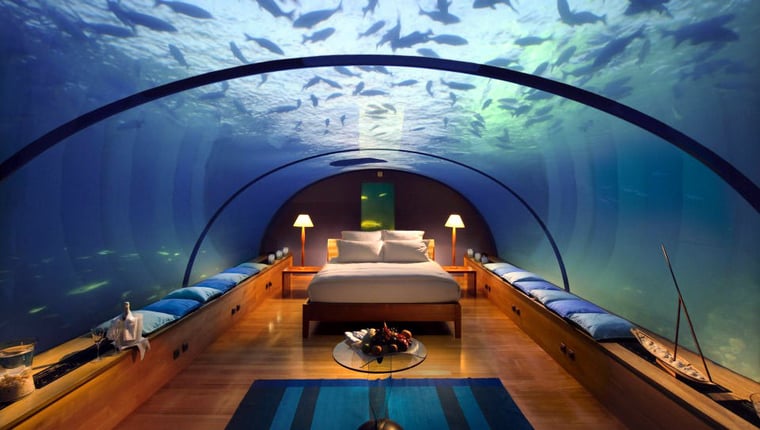 I love everything about Key Largo, from the food to the weather, but the wildlife and scenic views are right up there. What makes Key Largo such a special place is that so many pieces of land are protected, so you still get to see and be a part of Key Largo's natural habitat. When you think of Florida, Disney World is the first thing that comes to people's minds, but if you want to get a feel of what Florida is really about, you need to head down to Key Largo!
Interested in learning about becoming a resident in Florida or moving there? Read more.
Become a World's Most Trusted Realtor:

There are many factors to consider when getting into the home-buying process. It's best to evaluate all options and to really make sure that now is the right time to buy a home. If you're only focused on the purchase price and interest rate, you're simply not ready to buy and need to evaluate more to make sure you are not wasting your own time. If you plan on expanding your family, do consider getting a home larger than you originally thought as it will pay dividends in the long run! If you would like to take part in a short interview for our next newsletter/blog please click here.
Are you a realtor, attorney, financial advisor, etc. looking to promote your services for FREE? Sign up here to be published on our website and get the chance to be featured in top publications such as The Wall Street Journal and Business Insider.
Got a question? Contact me today to chat with a financial advisor or discuss your next steps.