Top Key Largo Florida Attractions to Visit
Phil Ganz
/
4 Min Read
/
Feb 16, 2022
Did you know that National Donut Day is Friday, June 3rd? I couldn't wait that long to celebrate my favorite holiday after discovering the best donut that I've ever tried in my life, courtesy of the Sandbar Donut Foodtruck. What makes this place so incredibly good is the fact that the donuts are made in the food truck on a 'made-to-order' basis.
(Mar 25, 2023)
There are so many flavors to choose from, and to avoid a potential heart attack, I had to limit myself when I was there, and let me tell you, it was hard to do that! The one flavor that was standing out was the Strawberry Delight, which was a strawberry glaze and chocolate drizzle. This really had the perfect amount of strawberry and chocolate, neither of which took away from the amazingly fresh flavor of the donut. Lucky for me, the food truck made an extra donut, so I had to try the Maple and Bacon. The maple glaze was so good, and the bacon pieces really put this one over the top. Not many donut shops do it like Sandbar Donuts. The fact that these donuts are made fresh right when you order already sets them apart from everyone else, but you can tell that the owners are very passionate about their donuts and truly make an incredible product. I'm not exaggerating when I say that these are the best donuts that I've had in my life. FoodiePhil rates Sandbar Donuts a 9.4! It really doesn't get any better than this place, if you're within 50 miles of Sandbar Donuts and you don't take the time to check this place out, you're really doing a disservice to yourself. Sandbar Donuts is the truth!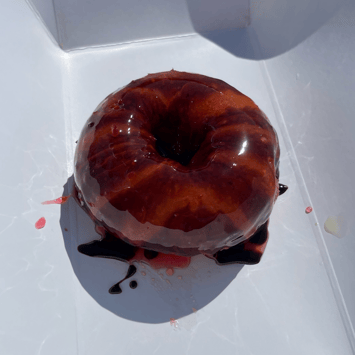 Where should I go next?! Send me your recommendations!
The last few newsletters have been about mortgage rates, 2022 predictions, and the real estate market. We're going to do something a little different this week, and focus on my new home in Key Largo, and the top things to do when visiting this beautiful island. There are so many things to do in Key Largo, including paddleboarding, sunset drinks, and snorkeling. But I want to focus on three of the most popular things to do in Key Largo, Florida.
1. Exploring John Pennekamp Coral Reef State Park
2. Diving at The Spiegel Grove Wreck
3. Everglades National Park
1. Exploring John Pennekamp Coral Reef State Park
In 1963, the John Pennekamp Coral Reef State Park was established. This State Park is renowned for being the country's first undersea park and encompasses an impressive 70 nautical square miles. This state park was established to protect and preserve a portion of the only living coral reef in the continental United States. This park was also added to the National Register of Historic Places in 1972. Many visitors can view the park's coral reefs and marine life on a glass-bottom boat tour, but you can get even closer by scuba diving or snorkeling! Canoeing and kayaking are popular activities, and fishing is also allowed in designated areas. Some activities that are outside of the water include walking on short trails through tropical hammocks as well as picnicking at the beach. The John Pennekamp Coral Reef State Park is a great place for kids, especially with the vibrant colors, and can also be a great time to just have a relaxing day taking in the wonderful scenery.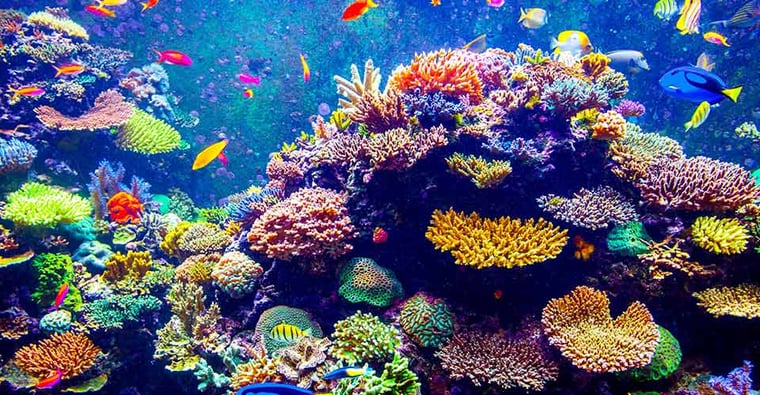 2. Diving at The Spiegel Grove Wreck
On May 17, 2002, the Spiegel Grove unexpectedly sank and rolled over just about 6 hours before it's intentional sinking, which was scheduled to be sunk to create a new reef for divers. In July 2005, Hurricane Dennis turned the ship upright and diver Bob Snyder was the first person to view the wreck of the Spiegel Grove after the Hurricane shifted this upright. The Spiegel Grove lies in 130 feet of water with the deck around 65 feet. This is a very popular diving destination because there is just so much to see with so many entry and exit points. Divers like to stop and have photographs taken by the flag on the Primary Flight control. In order to dive here, you will need to be certified to Advanced Open Water, or else you will not be able to dive and see this wreck. It is important to have additional equipment like flashlights and gloves to watch out for the downlines which can have sharp objects on them. If you're in to diving and in Key Largo, this must be on your to-do list!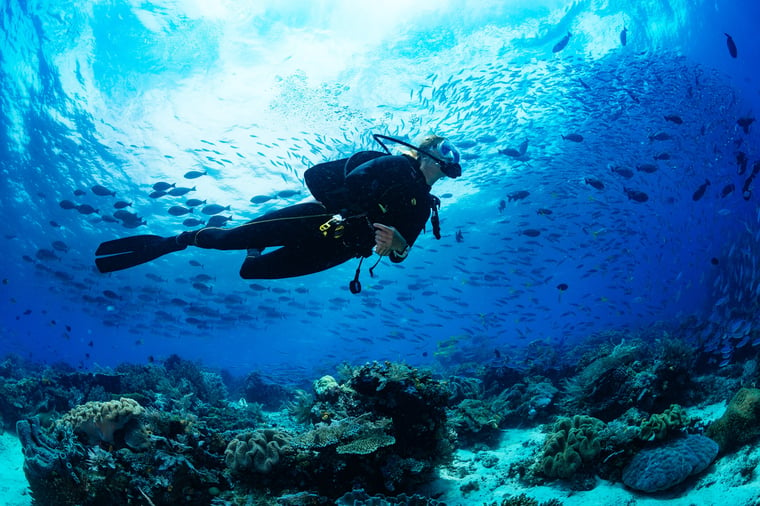 3. Everglades National Park
When you first think of the Everglades, most people focus on alligators. But, here's a fun fact: did you know that the Florida Everglades is the only place on earth in which both alligators and crocodiles coexist? On top of being able to see alligators and crocodiles, there are so many other things to do in the Everglades. The Anhinga Trail is very popular and is your best chance to see Alligators and Anhingas up close. The Pa-Hay-Okee Lookout Tower is 13 miles from the Anhinga Trail, but this tower gives you a great aerial view of the park. Right in front of it is the Shark River Slough, which is a very wide, shallow river that flows through the northern part of the park. One of the coolest parts of the park is the Mahogany Hammock, which is a cluster of mahogany trees, some of which are the oldest and largest in the country. This area allows you to leave the wetland landscape behind and walk through a "tropical forest", or at least it looks like one!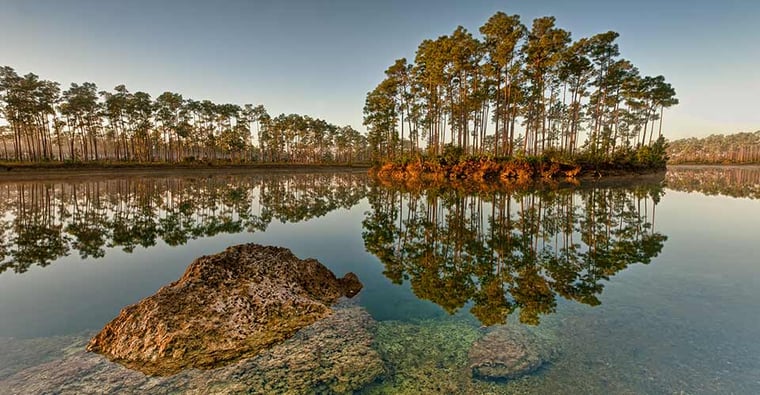 Between the John Pennekamp Coral Reef State Park, diving at the Spiegel Grove Wreck, and exploring the Everglades National Park, there is no shortage of things to do when visiting Key Largo. And these are just three popular things to do while you're in town. Next week, we will take a look at more things to do when visiting Key Largo, Florida!
Interested in learning about becoming a resident in Florida or moving there? Read more.
Become a World's Most Trusted Realtor:

There are many factors to consider when getting into the home-buying process. It's best to evaluate all options and to really make sure that now is the right time to buy a home. If you're only focused on the purchase price and interest rate, you're simply not ready to buy and need to evaluate more to make sure you are not wasting your own time. If you plan on expanding your family, do consider getting a home larger than you originally thought as it will pay dividends in the long run! If you would like to take part in a short interview for our next newsletter/blog please click here.
Are you a realtor, attorney, financial advisor, etc. looking to promote your services for FREE? Sign up here to be published on our website and get the chance to be featured in top publications such as The Wall Street Journal and Business Insider.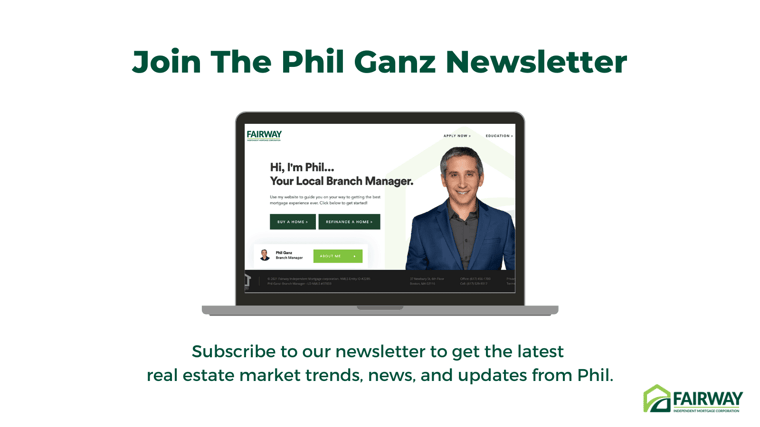 To learn more about the real estate market, check out our weekly newsletter where we talk about food, real estate, and mortgages! Got a question? Contact me today to chat with a financial advisor or discuss your next steps.