Florida VA Mortgage Loans - Top 4 Things To Know in 2023

By Phil Ganz

Edited by Ryan Skerritt
7 Min Read
Mar 24, 2023
Are you a veteran or active military member looking to purchase a home in Florida? With so much to consider, it can be overwhelming trying to figure out the ins and outs of VA loans. Fortunately, getting a focus on the top three things when it comes to VA mortgage loans can help you start the process.
From knowing what's available from Florida-based lenders and understanding your eligibility for loan benefits, to researching local real estate market trends - this blog post will provide valuable information for veterans interested in getting into their first home. Read on for more details about how Florida VA mortgages work!
VA Loans Do Not Have a Loan Limit, and Can Be Used for Loans Up to $1.5 Million
VA loans are truly amazing, as they do not have a limit and can be used for loans up to $1.5 million! VA Loans don't have loan limits because they are backed by the Department of Veterans Affairs (VA). The VA guarantees a portion of the loan, which means that lenders can offer more favorable terms and rates to veterans.
One of the main pillars of the VA home loan benefit is that there is no down payment required. This means that veterans, service members and their spouses can finance a home without having to put up any money upfront.
In addition to not requiring a down payment, VA loans also have competitively low interest rates compared to other types of mortgages. This can save borrowers thousands of dollars over the life of their loan.
Depending on income level, there may even be no out of pocket costs at all! Lastly, you don't need perfect credit to qualify; many lenders recognize that veterans often experience financial difficulty after military service and offer leniency.
If you're interested in learning more about VA loans for your next home purchase or refinance, make sure to contact your local lender as soon as possible.
VA Loans Can Be Closed in Under 20 Days, Contrary to the Misconception That They Take a Long Time to Close
The VA Loan process is designed to be fast and efficient. The VA does not require a down payment, which eliminates the need for a borrower to save up money for a down payment before closing on their loan.
Additionally, there are no private mortgage insurance (PMI) requirements with VA Loans, which can reduce the amount of paperwork needed for closing. Finally, the VA has established limits on how much lenders can charge in closing costs, so borrowers know exactly what fees they will pay upfront.
This is contrary to the common misconception that VA loans take quite some time to close due to various conditions which must be met. Many times, these deadlines are shorter than those of other home buying options.
A well-coordinated team on both sides ensures an efficient closing process utilizing technology that can have you in your dream home sooner than you imagined!
Rates for VA Loans Can Vary Greatly Between Lenders, So It Is Important to Shop Around for the Best Rate
Shopping for the best rate on a VA loan can be overwhelming, especially with the sheer number of lenders available.
While it's easy to get caught up in the "buyer beware" attitude and skip around from one lender to the next trying to find the best deal, there are measures you can take to make sure you're getting the best rate possible. Start by requesting quotes from multiple lenders so that you can compare and contrast their offers.
Ask what factors may influence your loan's rate; this will help you determine whether paying points towards the cost upfront or shopping around for a better deal is a more advantageous option.
It's also important to dig into each lender's reputation and read reviews before committing – even if they quote an attractive rate. The more research you conduct, the better chance you have of securing an affordable VA loan.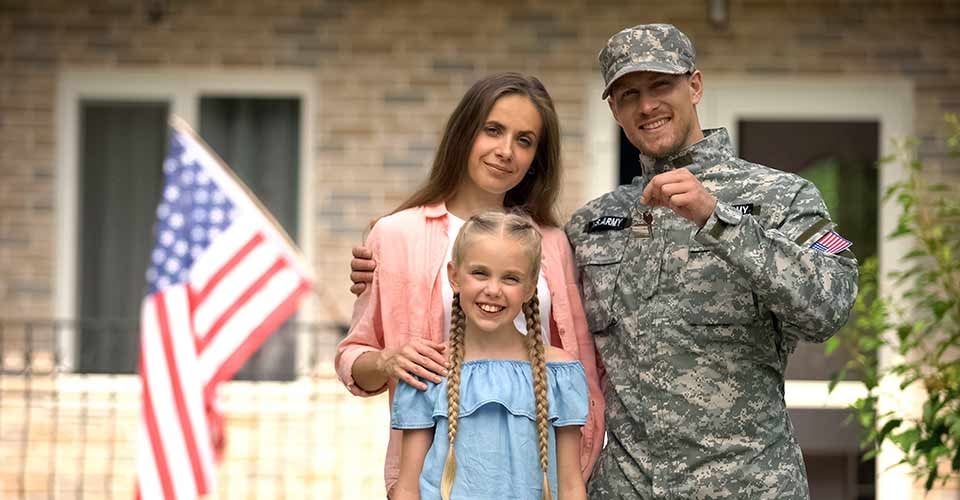 There Is No Mortgage Insurance Required for VA Loans, Even with Nothing Down
With VA loans, one of the biggest benefits is the fact that no mortgage insurance is required. This means more of your money can go towards what matters most- your bottom line. Even with a zero down payment, you do not have to worry about paying any extra fees just to secure the loan.
VA Loans do not require Private Mortgage Insurance (PMI). This is a unique benefit of VA Loans, as most home loan programs require some form of mortgage insurance. The VA Loan Program instead requires a funding fee, which is paid at closing. This fee helps to cover the cost of the loan and protects lenders in case of default.
The VA Funding Fee is based on a number of factors including veteran status, type of service, and whether it is a first-time use or subsequent use of your VA Loan benefit.
The fee ranges from 0.5% to 3.6% of the loan amount depending on eligibility, with certain veterans being exempt from paying the fee entirely such as those who receive disability compensation due to service-connected disabilities.
This can save you a significant amount of money- sometimes up to tens of thousands in closing costs and other expenses.
Plus, since lenders know this type of loan has a guaranteed guarantee from the Department of Veterans Affairs, they are often willing to offer better terms on interest rates and overall fees than you would typically get with a traditional mortgage.
Bottom line - with VA loans now being more accessible than ever before, it's wise to research them and decide if they are right for you!
It Is Recommended That Veterans Talk to a Lender About VA Loans, Regardless of Their Price Point
For veterans looking to purchase a home, considering VA loans is essential. A VA loan offers military members exclusive benefits that you can't get with a traditional bank loan, such as no down payment and lower rates.
Even if you think you can't afford the prices associated with taking out a loan from the Department of Veterans Affairs, talking to a lender about your options is still strongly advised.
The federal government insures a portion of every VA loan, which allows lenders to offer no-down payment options to qualified borrowers. This means that veterans can purchase a home without having to put any money down upfront.
The VA also guarantees up to 25% of the loan amount, which helps protect lenders from losses if the borrower defaults on their loan.
In addition, VA loans typically come with lower interest rates than other types of mortgages, making them even more attractive for those looking to buy a home without having to make a large down payment.
A lender will be able to assess your finances and explain all of the available options to you so that you can make an educated decision about purchasing a home.
Plus, some lenders have additional assistance programs specifically for veterans in order to help vets take the plunge into homeownership. So don't let those VA loan prices deter you - talking to a lender is always worth it!
FAQ Section
Here are some of the most frequently asked questions.
What Credit Score is Needed?
Before applying for a VA loan, it's important to review your credit score. Most lenders require a minimum of 620 to qualify for a VA loan, and veterans with lower scores may be eligible but could face higher interest rates or be required to make a down payment.
To improve your credit score, you can pay all your bills on time, keep your credit card balances low and refrain from opening any new lines of credit before applying.
Additionally, speaking with a lender who can provide guidance and advice is a good idea if you have questions or concerns about your eligibility or ways to further improve your credit score.
What is a Funding Fee?
All veterans applying for a VA loan will be subject to a one-time funding fee, the amount of which depends on service status, loan amount and down payment. This fee helps to offset the cost of the VA Loan program and is typically added to the loan amount.
However, veterans receiving compensation for a service-connected disability are exempt from this fee and should provide relevant documentation to their lender.
Additionally, it is possible for some veterans to have their funding fee waived, so it's important to discuss options with your lender before finalizing your loan agreement.
Who is Eligible?
If you are a veteran, you may qualify for a VA Loan as long as you have served at least 90 consecutive days on active duty during wartime or have 181 consecutive days of service during peacetime.
Additionally, those discharged for a service-connected disability, current active-duty members, National Guard members and surviving spouses of service members who died in the line of duty or from a service-connected disability may be eligible for a VA Loan.
To review your eligibility and access benefits, you will need to obtain a Certificate of Eligibility (COE) from the VA. This can be obtained through your lender or through the VA's eBenefits portal online.
What is a VA Appraisal?
To be eligible for a VA Loan, the property must meet certain safety and livability standards. These are designed to protect investors and ensure that the property is a viable investment.
Some of the requirements include a functioning roof, working plumbing and electrical systems, a safe foundation, and other livability requirements.
The property must also be strictly used as the buyer's primary residence and cannot be used for income-producing activities such as rental properties or vacation homes.
Before buying any property with a VA Loan, it is mandatory to obtain a VA Appraisal from an approved appraiser in order to ensure that all minimum property requirements are met.
If not, the borrower may need to negotiate repairs with the seller or search for another property that meets these standards.
What are VA Loan Interest Rate Guidelines?
With a VA Loan, eligible borrowers may be able to purchase a home with no money down. However, in some cases, a down payment may still be required depending on the loan amount and the borrower's creditworthiness.
If needed, the down payment can be as low as 3.5% of the loan amount. Before deciding whether or not to make the down payment, consider your financial situation and long-term goals carefully.
A larger loan amount and monthly payments can become burdensome; however, making a down payment could result in lower monthly payments and a shorter loan term.
What is a VA Loan Assumption?
VA Loans are assumable, which means that eligible buyers can acquire them from the seller.
This is beneficial for both parties as it allows the seller to make their home more appealing on the market, and potential buyers can assume the existing loan with a potentially lower interest rate and monthly payment than a new loan.
However, it's important to consider that the buyer must still meet requirements like credit and income standards in order to be approved, and the seller may still be liable if the buyer defaults on payments. It's wise to carefully weigh both pros and cons of assuming an existing VA Loan before proceeding.
Get Approved Today
Thinking of moving to Florida? Here's your chance to make that dream a reality with the help of MakeFloridaYourHome! We at MakeFloridaYourHome understand the hustle and bustle of moving, and more importantly, making sure everything is done correctly.
We want to take care of those worries for you by providing VA Loans so that your move can be as smooth as possible. With flexible payment options and access to knowledgeable and supportive partners, our goal is to make sure you get what you need out of your move.
So don't wait another minute; investigate the possibilities NOW and make Florida your home with MakeFloridaYourHome!
With over 50 years of mortgage industry experience, we are here to help you achieve the American dream of owning a home. We strive to provide the best education before, during, and after you buy a home. Our advice is based on experience with Phil Ganz and Team closing over One billion dollars and helping countless families.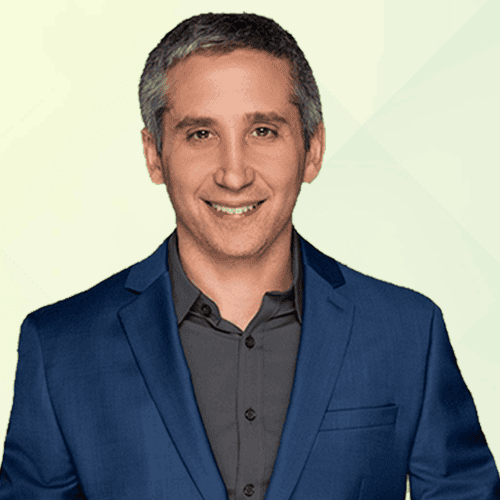 About Author - Phil Ganz
Phil Ganz has over 20+ years of experience in the residential financing space. With over a billion dollars of funded loans, Phil helps homebuyers configure the perfect mortgage plan. Whether it's your first home, a complex multiple-property purchase, or anything in between, Phil has the experience to help you achieve your goals.