Veteran Housing Assistance Options: All You Need to Know!
Phil Ganz
/
8 Min Read
/
May 28, 2022
It's hard to deny that veterans are the backbone of this country. Without them, there wouldn't be a way to ensure that the US will continue being the "Land of Opportunity" it is famed for. Veterans made the dreams of American forefathers possible and protected Americans' rights through their dedicated service.
(Mar 30, 2023)
After your sacrifice and hard work in service, you'd want to return home with a guarantee of quality housing as you become a civilian. If this goal seems difficult to achieve, you can turn to various veteran housing assistance services for help on affordable permanent homes.
According to a HUD (US Department of Housing and Urban Development) survey, about 40,056 homeless veterans are on any given night. The HUD is among the institutions giving vouchers to veterans to help them afford houses. Rental assistance programs such as Section 8 and public housing are also helping to reduce homelessness among veterans.
While these options can help you find a roof over your head, you must understand their requirements and terms. In this guide, you'll learn more about what each option entails to make an informed decision when choosing them.
Housing Assistance Programs for Homeless Veterans
Veterans are at risk of homelessness, mental illness, and substance abuse when adjusting to everyday life like the other population. Post-traumatic stress disorder can be challenging when trying to become a civilian after several years of service.
Reach out to the National Call Center for Homeless Veterans at (877) 424-3838 if you are at risk of homelessness or are currently homeless. This call center operates around the clock and can connect you to trained VA counselors.
This hotline will also get veteran housing assistance or health care help. If you've found yourself homeless, turn to the veteran housing assistance programs discussed below:
Supportive Services for Veteran Families (SSVF)
SSVF is a veteran housing assistance program targeting low-income families on the brink of homelessness or already unhoused.
The program offers rapid rehousing services and other essential services to improve your daily living and access to transportation and health care. Check out SSVF's official page for more details on the services and minimum eligibility requirements.
HUD VA Supportive Housing
The HUD VA Supportive Housing program combines clinical services offered through VA community-based outreach clinics and medical centers with the housing choice vouchers given by HUD. You can count on it for stable housing and medical treatments.
Since HUD rolls out the housing assistance, you can request to live with your service animal. The program will be ideal for you if you have a severe substance use disorder or mental or physical health problem.
Armed Forces Retirement Home (AFRH)
AFRH is a veteran housing assistance program targeting senior veterans and surviving spouses. It is rolled out in Gulfport, Mississippi, and Washington, DC. Your service as a limited duty officer, warrant officer, or enlisted member should have spanned 20 years or more to qualify for this type of assistance.
Some of the perks of the Armed Forces Retirement Home program include long-term care, memory support, and assisted living. You also enjoy occupational and physical therapy, on-site vision, medical and dental care, and access to a full-service library and Internet. Hobby shops, a bowling alley, and a movie theater are also fixed in the facility.
Housing Choice Voucher Program
The Housing Choice Voucher can suit you if you are an elderly veteran, disabled or low-income earner. Your income should be more than 50 percent of the area's median income you wish to live. Additionally, your income shouldn't be more than 30 percent of that area's median income.
Once you qualify, you have the freedom to live anywhere, provided the landlord is accommodating to your subsidy. Expect the local public housing (PHA) to pay part of the subsidy to your landlord while you make up any difference in the fee. You may also be allowed to use the subsidy to purchase a home and bring in an emotional support or service animal to the property.
Housing Grants For Veterans With Disabilities
You can sign up for various housing grants if you are a veteran living with a disability. The grants can help you become a homeowner, refinance a home or even remodel your property. Here are three options you should consider in your search for housing grants suited for veterans with disability:
Specially Adapted Housing (SAH) Grants for Veterans With Disabilities
The government issues SAH grants for veterans with disabilities to help veterans with disabilities enjoy various housing benefits. They allow you to customize the housing unit to your unique needs.
As of 2021, you can qualify for a grant of about $100,896 for purchasing a home, constructing a property, or remodeling your existing unit to meet your livability requirements. To qualify, you need to be the current or future owner of the property and have a qualifying disability connected to your years of service. The qualifying service-connected disability should include:
Loss or impairment of the lower leg and the lasting effects that come with the loss or impairment.

Loss or impairment of more than one limb.

Certain severe burns.

Blindness in both eyes (also known as a 20/200 eyesight).
You can also qualify for the grant if you suffered an injury that led to one leg or foot loss or impairment after 11th September 2001. The grant will favor your condition if the injury requires you to walk or balance with a wheelchair, crutches, or braces.
Temporary Residence Adaptation (TRA) Grant
You can take a TRA grant when looking to transform a house you're temporarily living in. The changes should make the space more livable for your qualifying service-connected disability.
The government requires you to qualify for a SAH Grant for Veterans with Disabilities and Special Housing Adaptation Grant first to qualify for a TRA grant. Qualification based on an existing SAH grant will entitle you to $40,637 in funding. Consequently, if you qualify for a SAH grant, you can receive $7,256 in funding.
Special Housing Adaptation (SHA) Grant
Though it's suited for more minor adaptations, the SHA grant can help you purchase, build or remodel a home. Provided that you qualify, the funding will amount to $20,215.
You need to be the current or future owner of the property you're looking to finance a home with the grant to qualify for the funding. Your service-connected disability (which is slightly different from other grant programs) should include the following:
Certain severe burns.

Qualifying breathing of respiratory injuries.

Loss or impairment of both hands.
Like a SAH grant, an SHA grant doesn't mandate you to use all the money in the funding year. You can use it up to six times in your lifetime.
Does a Disability Grant Entitle You to a VA Funding Fee Exemption?
You have to pay a finding fee to keep the loan program going when getting a VA loan. The fee will depend on your status as an applicant and the down payment paid.
You may pay a funding fee of 3.6 percent if you make a down payment below 5 percent, and it isn't your first time taking the loan. The fee will also be 2.4 percent for a down payment of less than 5 percent if you are a first-timer. It will also be 0.5 percent if you're refinancing your VA loan without cash.
The VA loan program exempts you from paying a funding fee to receive VA disability payments (or grants). You might ask for a refund of the funding fee if you got approved for the disability grant later through a local VA regional loan center.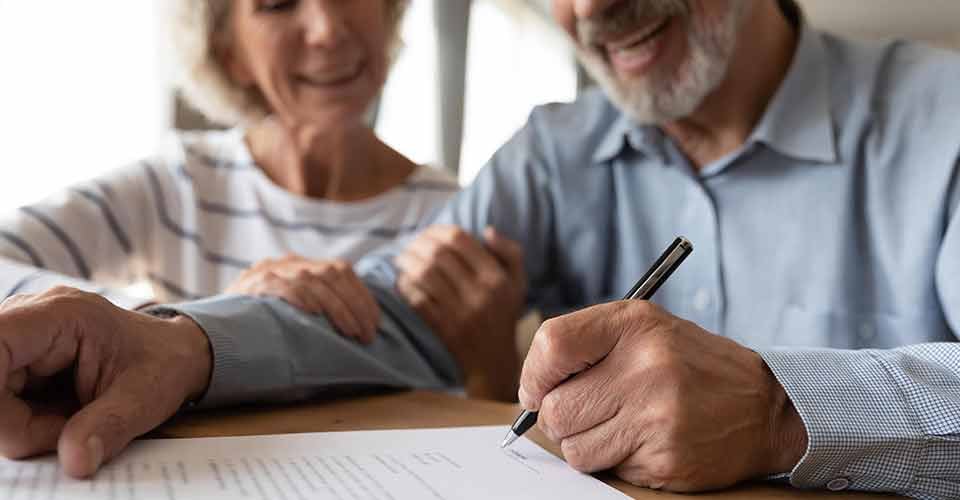 VA-Backed Veterans Home Loans
VA direct and VA-backed home loans target service members, veterans, and surviving families looking to build, improve, refinance or buy a home. To qualify, you need to meet various income and credit requirements for the loan amount you wish to borrow.
Unlike traditional loans (from credit unions, mortgage companies, and private banks), VA home loans boast better terms and less stringent eligibility requirements. Close to 90 percent of VA-sponsored loans don't require a down payment. Learn more about them below:
How VA-Backed Home Loans Work
Veterans Affairs stands behind (guarantees) a part of the loan borrowed from an approved private lender through VA-backed loans. The VA-approved lender has the right to recoup some or all of their financial losses if the loan goes into foreclosure.
Like with other home loans, lenders risk issuing the loan. Thanks to the VA guaranty, you are likely to get the financing under favorable terms. Depending on the loan type, you may not be required to make a down payment during the application.
The VA requires approved lenders to stick to various loan origination standards when issuing you loans. Lenders are also mandated to carry out home appraisals and credit checks in the loan process.
Types of VA-Backed Loans
The Veterans Affairs can stand behind you on different home loans, including a purchase loan, Native American Direct Loan, interest rate reduction refinance loan, and cash-out refinance loans. You have to meet the lender's eligibility requirements for each type of loan to be approved.
A VA-backed purchase loan can make your homeownership dreams come to reality. The loan boasts attractive terms compared to private-lender loans.
You may sign up for the Native American Direct Loan program if you are a veteran of Native American origin or a veteran with a spouse of Native American origin. The financing can help you build, improve or buy a property on federal trust land.
If you have a current VA-sponsored loan, check your eligibility for a VA-backed interest rate reduction refinance loan (IRRRL). The IRRRL can make your monthly mortgage payments stable by reducing them over the life of the loan.
Lastly, a cash-out refinance loan would be ideal if you want to use your home equity to borrow money to care for needs such as paying off a debt or paying for school.
You or your surviving spouse have to meet various minimum service requirements established by the Veterans Affairs. You must also satisfy your lender's income and credit requirements and hold a valid COE (certificate of eligibility). The following eligibility requirements apply for VA-backed loans:
Up to 90 consecutive days of active wartime service.

Up to 6 years of service in the Reserves or National Guard.

Up to 181 days of active service in peacetime.

Spouse of a service member who passed on while in active service or succumbed to a service-related disability.
What if You Don't Meet the Minimum Service Requirements?
It's possible to get a Certificate of Eligibility if only you were discharged from service due to various reasons. The discharge reasons include:
Government convenience (after finishing a 2-year enlistment or serving for at least 20 months)

Hardship

Reduction in force

Early out (after finishing a 2-year enlistment or serving 21 months)

A service-connected disability or

Certain medical conditions
Interest Rate Reduction Refinance Loans (IRRRLs) for Veterans
An IRRRL will be convenient for you if you want to make your payments on an existing VA-backed home loan more stable or lower. As the term suggests, an interest rate reduction refinance loan reduces the interest rate imposed on VA-backed mortgages.
With this refinance loan, you can replace your existing loan with a new favorable one under different terms.
Eligibility Requirements for an IRRRL
Like other refinance loans, IRRRLs come with various requirements that you should meet. Meeting these requirements will suggest that you are less of a risk to the lender. The following conditions must be proper to get this refinancing:
You currently have a VA-backed loan.

You want to use the interest rate reduction loan to refinance the current VA-backed loan.

Proof that you used to live or currently live in the property covered by the VA home loan.
You can still get an IRRRL when you have a second mortgage on the property covered by the loan. However, the second mortgage should be converted to your first new loan for you to qualify for a refinance.
Why Might You Want to Get an IRRRL?
IRRRLs allow you to borrow up to the Freddie Mac or Fannie Mae conforming loan limit on a no-down-payment policy.
You can get a more considerable amount if you live in a high-cost county or borrow more by making a down payment. The streamline refinance (IRRRL) can help do the following:
How to Get an IRRRL
The first step is to find a lender, preferably a credit union, mortgage company, or private bank. Shop around to get competitive offers since terms and fees vary with the lender.
Watch out for refinancing offers that promise to allow you to skip payments. It would be best to avoid claims that boast meager rates or unrealistic terms meant to lure borrowers.
Once you settle on a lender of your choice, share with them any relevant information to help with the refinance application. Take the Certificate of Eligibility that you used to get the original VA-backed loan to the lender to prove your eligibility. You can also get one electronically via VA's Home Loan program portal if you don't have the original copy.
The final step is to stick to your lender's closing process on the IRRRL and settle any pending closing fees. The fees may include a VA funding fee, interest rate, and mortgage insurance.
One good thing about IRRRLs is that they allow you to include the closing costs in the new loan to avoid paying them upfront. You can also choose to pay a slightly higher interest rate for the new loan for the lender to deduct the closing costs.
Summing Up
Your service to the country as a veteran should be appreciated through programs like veteran housing assistance. Finding a sustainable and affordable home should be less daunting once you qualify and sign up for the programs discussed in this guide.
Depending on your situation, you or your surviving spouse may receive various benefits in addition to housing assistance. You should also note that the Veterans Affairs is always on call through their call center representatives to listen to any queries or concerns you have regarding access to housing.