What to Expect from Your Real Estate Agent
Phil Ganz
/
3 Min Read
/
Mar 17, 2022
The amount of commission an agent receives is determined by their jurisdiction and brokerage. A brokerage serves as an administrative center for agents, enabling them to use its branding, contacts, and legal staff.
How does a real estate agent help you?
A skilled real estate agent can help you with every step of the home-buying process, from finding suitable properties to guiding clients through the contracts and settlement procedures.
Finding the right home - Your realtor can assist you in locating and touring houses, which is very useful in a busy real estate market.

Making an offer - Agents with experience may guide you on how much to propose and how you can make your proposal more appealing to the seller.

Dealing with negotiations - Are there any concerns? Your agent can assist you in negotiating with the seller.

Managing paperwork - You'll need many documents to make an offer, get a loan, get a home inspected, negotiate with the seller, and close on the house.
Making the decision
When it comes to purchasing a house, one of the essential decisions you'll make is which real estate professional to work with.
A competent agent can assist you in getting through the purchasing process with as little stress as possible, but a lousy agent may make the task more complicated for you (and your pocketbook) than it ought to be. At the least, you should choose a real estate professional that possesses these crucial characteristics.
Good communication - Communication is crucial between the buyer and the agent—and the purchasing agent and the selling agent—just like when it is about inspections and open houses when buying a property. Hire an agent with whom you can speak well and who is eager and capable of answering questions regarding the home-buying process.

Reliable experience - It's crucial to inquire about a possible agent's expertise in selling and buying houses, and don't neglect to probe a little further. Inquire about their typical list-to-sale-price ratio and the average time it takes for their customers to find and settle on a new house.

Strong local market knowledge - Each market is unique. Suppose you're buying in the metropolis, the suburban areas, or the countryside. In that case, you'll need a real estate agent that understands the local market so well that they can assist you in navigating the peculiarities of your unique location.

Personal rapport - Finally, you should select an estate agent with whom you are comfortable. Because you'll be spending much time alongside, it's crucial to work with somebody you love being around and who understands your requirements.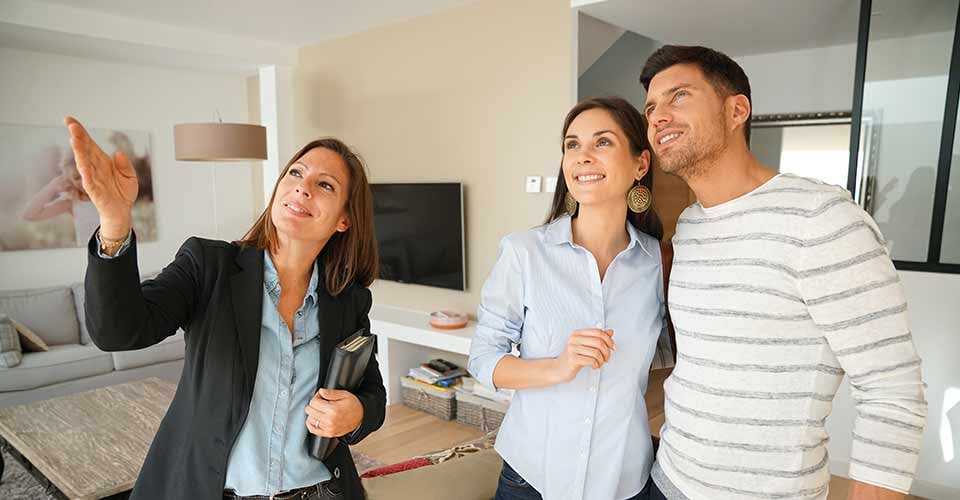 Buying Without an Agent
Buying a property without using a real estate professional may be a cost-effective option for certain people. You can buy a home without a real estate professional if:
You currently work as or have been a realtor in the past.

The seller declines to pay commission to your agent (which is more common when a home is listed for sale by the owner), or you do not want to pay the commission yourself.

When you have the proper documentation with you, such as evidence of financing and a pre-approval statement from a bank, you'll have a higher chance of purchasing a place without using a real estate professional.
Other purchasers may make costly blunders if they do not engage a real estate professional. Engage a real estate professional if:
You are a first-time property buyer, you should engage a real estate professional.

You're new to the neighborhood or purchasing a home before relocating.

You don't like negotiating or dealing with financial documentation.

You're concerned with the possibility the seller might try to conceal information from your knowledge during the purchase process.
Getting the Most from Your Agent
Be committed
When choosing the ideal realtor for you, remember that your realtor would want to verify that you're interested in owning or selling your house. If the realtor sees you're serious about working with them, they'll be delighted to do so! Remember that they don't get paid hourly; they only get paid when you purchase or sell a house, so consider their effort time.
Maintain an open channel of communication
Clear communication is essential when dealing with real estate agents, like in every other relationship. Throughout this period, your agent will need to establish what you're searching for, what your pricing range is, as well as other essential facts, be as open as possible.
It's also crucial to keep the communication lines open and respond to all texts and calls from your estate agent since they may communicate essential information with you. Handle your realtor precisely in the manner you'd want to be handled; then, you'll build confidence at the end of the transaction.
Last thoughts
Because purchasing a property involves a great deal of patience, attention, and perseverance, it's critical to get a leading buyer's agent on your side. When buying a property, you should anticipate a few factors from your estate agent, several of which are stated above. You've earned yourself a tremendous edge above other homebuyers by hiring a premium buyer's agent.
Interested in learning about becoming a resident in Florida or moving there? Read more.