What You Need to Know About the Property Insurance Market Crisis in Florida
Phil Ganz
/
4 Min Read
/
Feb 15, 2022
Business owners and residents in Florida are reeling from the state's growing property insurance crisis. As hurricanes and tropical storms, among other natural disasters, continue to wreak havoc in Florida, some property owners have been shocked to find out that their insurance claims have been denied or greatly reduced due to various reasons.
(Mar 25, 2023)
The current situation highlights the importance of being aware of your options and ensuring you have adequate coverage to avoid the high financial and emotional costs of going without property insurance for extended periods or permanently. Here's what you need to know about Florida's property insurance crisis.
Learn More About Property Insurance in Florida
With recent natural disasters like hurricanes and a looming threat from climate change, Florida residents should look into purchasing property insurance. Following natural disasters like Hurricane Irma, some Floridians discovered that most insurers no longer cover certain areas or dramatically increase their rates. This makes it critical for anyone in Florida looking to buy property insurance to shop around and find an insurer who will cover their home before you're left uninsured after a disaster strikes.
However, in recent years, Florida has witnessed rising premiums, reduced coverage, and more restrictive underwriting by many of its largest property insurers. These problems have become so severe that State Farm announced it would no longer write new policies for homeowners in certain parts of Florida.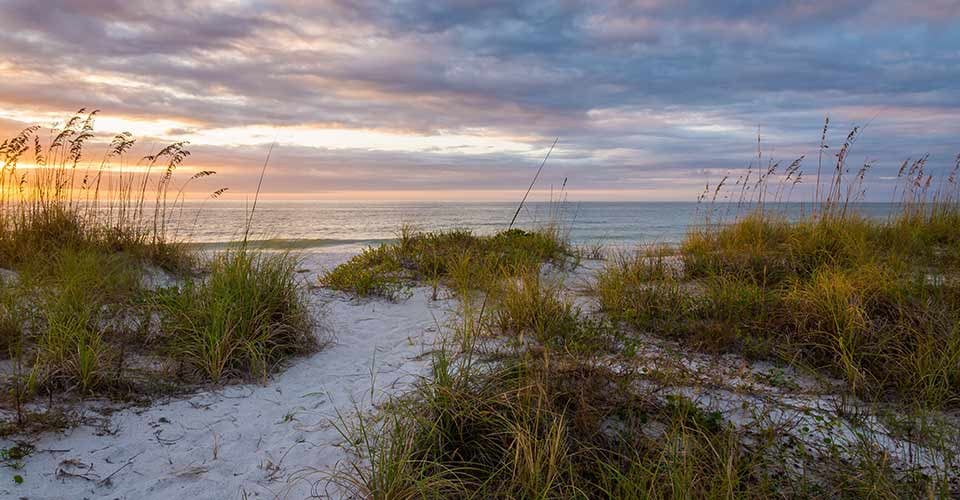 Major Cause of Property Insurance Market Crisis in FL
Firstly, when insurance companies pay out more in claims than they take in as premiums (which happens when there are more claims filed than insurance companies took in as premiums), that causes a cycle of rate increases. For this reason, many insurers have withdrawn their insurance services from certain parts of FL; others have skyrocketed the rates; others offer reduced coverage, while others are denying insurance claims from property owners.
So, what's causing this unfortunate scenario in the Floridan insurance market? Below we'll discuss the major causes to help you understand the reason (s) behind the crisis.
The Fees Collected by Attorneys During Insurance Claims
Policyholder lawyers and other claims agents working for insurance companies are free to determine how much they'll charge customers without a limit on fees. Even worse, some large-scale attorneys have been sued for double-dipping in situations where they demand consumers two or three times what they're allowed to take.
In Florida, attorneys can charge a certain percentage of any award or settlement. This means lawyers in Florida have every incentive to inflate claims to get a bigger payout. Because of these growing costs, customers can see an increase in rates from the insurers.
Some critics say that high fees awarded to attorneys are a big reason many property insurance carriers are reluctant to sell policies in the state. The amount of money attorneys collect in fees vary wildly. Some firms regularly receive hundreds of thousands of dollars in contingency fees for cases that cost little or nothing to pursue.
Manipulation of Claims
Florida's property insurance market crisis is also a result of increasing claims in recent years. But now, bad actors from construction, roofing, public adjusting, and some policyholders use various types of insurance fraud to manipulate insurance claims and deceive insurance companies for their gain.
This further makes it difficult for insurers to stay profitable and, in some cases, may even force them out of business. Moreover, these manipulated claims force firms to raise their insurance rates which eventually hurts consumers.
The Insurers Want to Stay Competitive
As Florida's property insurance market slides deeper into crisis, insurance carriers are asking for and getting massive rate increases to stay competitive in the state and to be able to cover claims. In the past few years, both private companies and state-run insurers asked for a massive percentage rate increase to cover their obligations and remain solvent.
Most of the remaining insurers in FL are increasing their premiums, and property owners are noticing those increments in their insurance bills. It's simple: if insurers have to spend more on claims, they have to charge more for their policies. In order to help keep rates from rising even higher, carriers are dropping out of Florida completely, and others are hiking premiums by huge percentages. As a result, there has been a flood of complaints about rate hikes from consumers, elected officials, and lawmakers.
The Citizens' Board Approved the Rate Hike
The Citizens' board approved the rate hike in December 2021 after reporting that Florida's real estate insurance market faced significant challenges. The organization stated that about 52 private agencies writing approximately 79% of property insurance policies in FL lost $847 million between the third quarter of 2021.
The Number of Insurers Has Dropped Drastically
In recent years, the number of insurance companies writing policies on Florida homes has dropped by roughly half. As a result, less competition among companies means policy prices have skyrocketed. Currently, there are just a few carriers writing private insurance policies in Florida, compared with over 20 carriers that were active in 2002.
So, What's the Solution?
Right now, hundreds of thousands of Floridians can't afford higher premiums on their homeowner's insurance. If you're one of these people, the last thing you want to do is give up. If you're in a bind and you can't afford to pay higher premiums, talk to your insurer. Most insurers are willing to negotiate rates if they think they'll continue to receive premium payments on time. Alternatively, try looking for other companies that may be able to offer similar coverages at a lower rate than what you're currently paying.
All in all, if you're one of the thousands of Floridian property owners who can't afford the increased insurance rates and can't negotiate with your insurer. Now is the right time to tell your elected officials to look into it and act accordingly. This is because any possible solution will eventually require legislative action to provide insurers, like the Citizens, with tools and flexibility to regain their role as an insurance provider of the last resort.
Interested in learning about becoming a resident in Florida or moving there? Read more.
Bottom Line
When you have property insurance, you never think of the possibility that your insurance may go out of business and won't pay up if disaster strikes. Sadly, this has happened recently in Florida, where property owners are left with no insurance options, face claim denials, deal with hefty premiums, get reduced coverage, and are forced to cover most of their losses themselves. Understanding why this crisis exists and what Floridians can do about it can help people protect their homes and stay safe during future insurance crises. Interested in what's required for moving to Florida? Read here.