What You Need to Know About the Spring 2023 Real Estate Market
Phil Ganz
/
4 Min Read
/
Mar 02, 2022
They also serve non-human food, including treats for your pups, and Sparky's is named after a real dog, named Sparky! I've heard so many great things about the nitrogen ice cream that I had to try it out.
I went with the Sparky colada which is Pina colada, coconut flakes, and some cherries! When you add in the nitrogen, it comes out at a whopping negative 320 degrees, which is…… cold. Since the ice cream is so cold, it sticks together more than your average ice cream. The spoon starts off blue, but since the ice cream is so cold, the spoon actually changes colors. This ice cream was such a delight; not only is it made from scratch right in front of you, but it's also so fresh and creamy. Since this ice cream is so unbelievably cold, you do not have to worry about this melting within a few minutes and you can really take your time in enjoying this ice cream. I don't typically do this, but I have to rate Sparky's nitrogen ice cream a 10 out of 10 on the #FoodiePhil scale. There are other places that serve nitrogen ice cream, but nothing can compare to how Sparky's does it. I highly recommend this place and if you're in Key Largo, give me a call so we can enjoy a Sparky's snack together, and bring your dog too.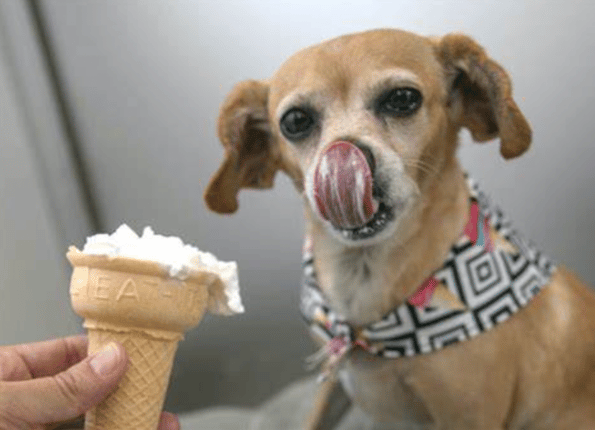 Where should I go next?! Send me your recommendations!
The spring season is a hot time for home buying, but this spring is shaping up to be a pretty weird one. In this week's newsletter, we will discuss why this spring isn't going to be the typical spring season in the world of real estate and we would like to highlight 3 reasons as to why it won't be your typical Spring season, based on a recent article by Bank Rate.
1. The Inventory
2. The Pandemic
3. Home Prices and Mortgage Rates
1. The Inventory
As we have highlighted in previous newsletters, the inventory of homes for sale has been on the low side for quite some time. Many people are asking, why is the housing inventory so low right now? Well, there are many factors that go into this. First, homebuilders are finding themselves short of land to ramp up new builds, but also labor and supply shortages have taken their toll, including shortages in lumber, appliances, windows, and even garage doors. According to Lawrence Yun, chief economist at the National Association of Realtors, the most intense shortage is in the supply of homes priced at less than $500,000. Builders are now shifting their focus to higher-priced homes, which certainly does not help the inventory on homes priced less than $500,000. Since the demand for home buying is still very high, that will continue to keep home prices on the high side as well.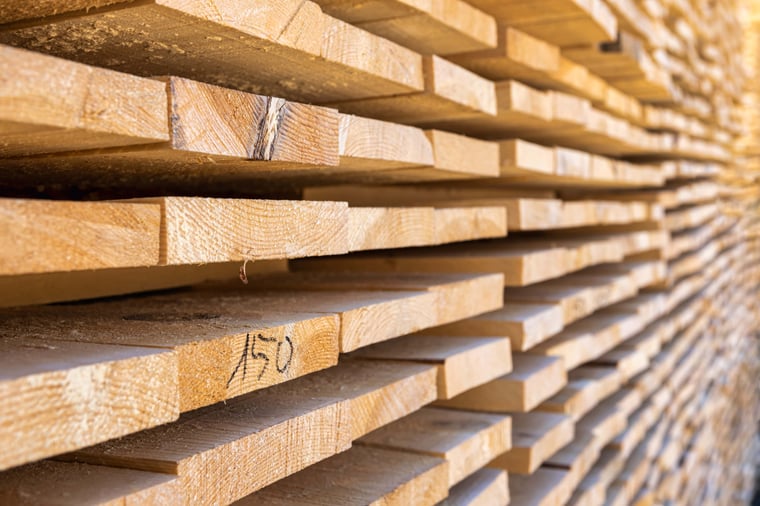 2. The Pandemic
These days, we can blame almost everything on the pandemic, even if it's not truly the pandemics' fault. One thing that we can absolutely blame on the pandemic is how it has changed normal buying patterns in the home buying process. Typically, in the wintertime, many homeowners plan on listing their homes for sale. They go through important aspects such
as hiring a listing agent, updating their homes to get maximum value, and the best way to stage their home. In spring 2020, when the pandemic first hit U.S. soil, it basically canceled the spring home-selling season. Fast forward to a year later in spring 2021, it was the complete opposite. Some feel that the spring 2022 market will be similar to the spring 2021 market, where you have a ton of buyers but not a lot of sellers, which ultimately gives the sellers the advantage here when it comes to getting the best offer on their home. Some feel that seasonality is completely done with and that the spring market has already started. This spring will certainly be one to remember!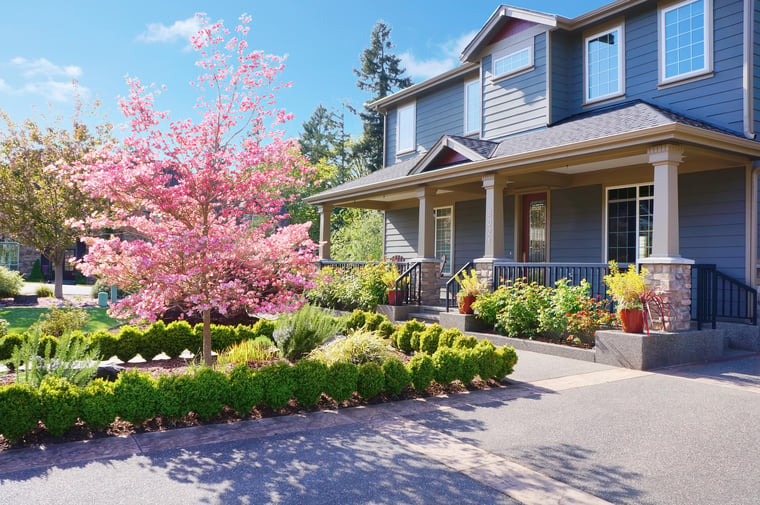 3. Home Prices and Mortgage Rates
One thing that I would like to point out is that with such a low housing inventory, this is still a seller's market. They are calling the shots and taking top dollar for their homes, often, more than what the home is even worth. With the inventory low, and the demand the complete opposite, this has been driving home prices up. Like most things, when something is in demand but there aren't many available, the price is typically higher than what it should be. Since the housing demand is so high and the inventory so low, sellers are having an easy time setting the price and getting what they expect, and oftentimes, are getting even more. With mortgage rates on the rise, it could slow the home buying process a bit, but since there is such a demand for home purchases, it may not make a noticeable difference.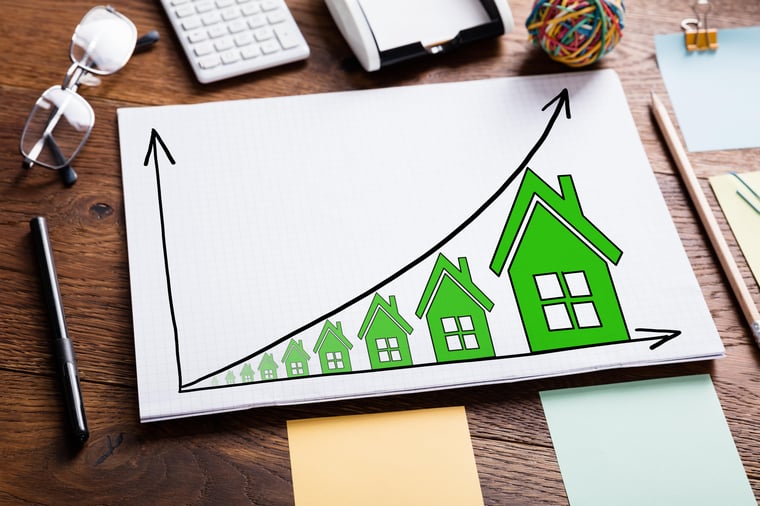 With a low inventory working to sellers' advantage and the pandemic turning the typical seasonal buying process upside down, it's not the easiest time for homebuyers. On top of that, home prices are increasing as well as mortgage rates. It seems like many things are working against homebuyers, but that will not stop the demand that we are currently seeing. All in all, it will be a very interesting year in real estate!
Interested in learning about becoming a resident in Florida or moving there? Read more.
We Want to Help You Buy Your Home Efficiently!
Get a $100 Amazon Gift Card When Fully Approved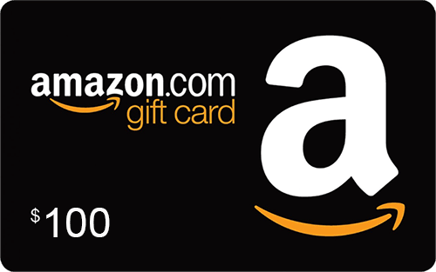 Become a World's Most Trusted Realtor:

There are many factors to consider when getting into the home-buying process. It's best to evaluate all options and to really make sure that now is the right time to buy a home. If you're only focused on the purchase price and interest rate, you're simply not ready to buy and need to evaluate more to make sure you are not wasting your own time. If you plan on expanding your family, do consider getting a home larger than you originally thought as it will pay dividends in the long run! If you would like to take part in a short interview for our next newsletter/blog please click here.
Are you a realtor, attorney, financial advisor, etc. looking to promote your services for FREE? Sign up here to be published on our website and get the chance to be featured in top publications such as The Wall Street Journal and Business Insider.
To learn more about the real estate market, check out our weekly newsletter where we talk about food, real estate, and mortgages! Got a question? Contact me today to chat with a financial advisor or discuss your next steps.