What You Need to Know Before Purchasing a Foreclosed Home
Phil Ganz
/
4 Min Read
/
Mar 11, 2022
Each year, thousands of properties end up in foreclosure. Foreclosures, especially around 2000, hit an unprecedented peak. Many foreclosures result from homeowners overextending on debt, such as mortgage rates whose payments surge higher than a borrower can afford. In other scenarios, owners fall on hard times-they suffer tragedy, lose jobs, or experience unexpected healthcare emergencies.
Yet, there's some concern when it comes to a foreclosed home. You should always be careful not to leap into 'a sweet deal' with both feet before considering the complications the property comes with. In essence, your considerations should go beyond just the price of the house.
Here are a few tips on what you should know before buying a foreclosed home. But first…
What Does Buying A Foreclosed Home Mean?
A foreclosure represents the legal action to repossess a property and sell it. Typically, for a homeowner to receive a mortgage, they afford lenders the right to take their houses and sell them to pay the due mortgage balance, especially if they:
Don't pay property taxes
Don't make loan payments
Allow their homeowner insurance policy to lapse, among other factors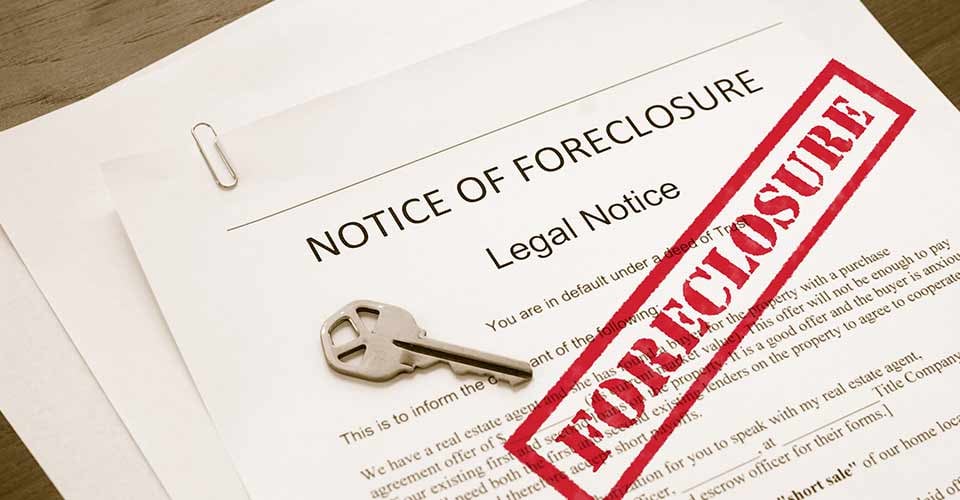 Know What You Are Getting Into
You might have heard stories of individuals who got great deals purchasing foreclosures significantly below the home's appraised value—some buyers who take foreclosures luck out. However, many lucky winners don't profit, or worse, often lose significant resources buying foreclosures.
Ideally, buying a foreclosure property can be a fantastic way to land a good deal, but don't blindly overlook the 'buyer's beware warning. Foreclosures can quickly turn into a money pit.
These neglected homes are often in terrible shape, comprise major structural issues, unpermitted additions, and may come with stringent safety and severe concerns. As such, know what you're getting into and evaluate the home before you purchase.
Understand the Risks
While foreclosures can be a remarkably profitable investment, it is worth noting that buying such property means likely buying the previous owner's issues. You must therefore understand the risks that come with this investment. Here are some of the common ones:
Physical
In some cases, various property owners experience emotional devastation when their homes are foreclosed with a terrible attitude of 'if I can't have it, then no one else can'! In fact, before vacating, they carry appliances, cabinets, light fixtures, toilets, sinks, and anything valuable.
In extreme scenarios, they rip wiring off walls, break windows, cut or uproot shrubs and trees, and do other actions to trash the home. Imagine you are the frontrunner bidding for a sabotaged home-would you expect to make any profit?
You must understand that lenders often won't allow you to inspect the property before the auction. Also, they don't necessarily guarantee clear title to these homes, nor can you receive insurance to safeguard against undiscovered or undisclosed laws in the aspect of liens or title against the properties.
Therefore, remember that the risk may remarkably exceed the potential reward before buying a foreclosure.
Financial
Depending on the particular state where the property is located, foreclosures can take four months to over a year until complete. Suppose then that you find a property that appears to be a great deal from individuals selling partway through the rigorous foreclosure process to avoid foreclosure stigma.
Or worse, what if the owners lie about the actual debts on their mortgages and taxes? What about if they don't disclose any unpaid homeowner fees? Or any outstanding tax liens or any court judgments on the property? If you are not vigilant in your process, all this liability will fall on you.
Possession
Finally, assume that after purchasing a foreclosed home, you visit the property later and find out that the previous homeowners still live in the property and have no intention of vacating peacefully.
However unpleasant it may sound, the responsibility of evicting (possibly forcibly) falls on you, hence the need to carefully consider these risks before diving into any foreclosure deal-no matter how lucrative it seems.
Buying a Real Estate Owned (REO) Home Helps Mitigate Risks
If you consider the potential sabotages by previous property owners, buying foreclosures is never a completely safe affair. However, you can opt for the least risky approach of buying a foreclosed home by only purchasing real estate-owned (REO) homes directly from government loan insurers, lenders, or other reliable government institutions holding the property's title. Learn more about the benefits of title insurance here.
With REO properties, all undisclosed and recorded mortgages, tax liens, or court judgments on the foreclosure property are usually erased from the homes or at least revealed to you before you make the purchase.
Use Professional Inspectors
It is crucial that you focus and possibly invest in ensuring that you consult professional inspectors to avoid potential surprises after buying the property and assess the foreclosure property thoroughly. With foreclosures, you must identify whether the previous occupants withheld any information or left you any hidden surprises. Learn more about using professional home inspectors here.
The Terms Of Sale And Price Of Foreclosure Are Negotiable
While foreclosures are usually listed at their initial appraised value, lenders might make allowances for necessary repair work by either decreasing the price or offering you a credit to perform the corrective works.
Also, they can provide you with enticing loan terms (no loan fees, low cash down payments, or below-market interest rates) to quickly get rid of the properties. After all, aren't they in the loan business and not property management? Interested in purchasing a home? Learn more here!
Summary
Generally, foreclosed properties can appear remarkably appealing. Nonetheless, their overall costs can be significantly unpredictable, and any underlying damages may potentially render a property unattractive.
Foreclosure buying processes are often sluggish, which may invite second thoughts in some potential buyers, while huge demand for appealing foreclosed homes may push other potential buyers away.
With all that said, foreclosed properties can end up being terrific deals. Potential buyers have the chance to pay below-market prices for properties that wouldn't otherwise be available in typical situations.
Any savings during acquisition promote the chances of buyers enjoying asset appreciation and substantial investment gains when they sell the property later. In essence, when done responsibly, after careful consideration of the factors mentioned earlier and tips, among others, foreclosure buying can ensure buyers reap numerous future benefits.